Articles & Features
Lost (and Found) Artist Series: Luchita Hurtado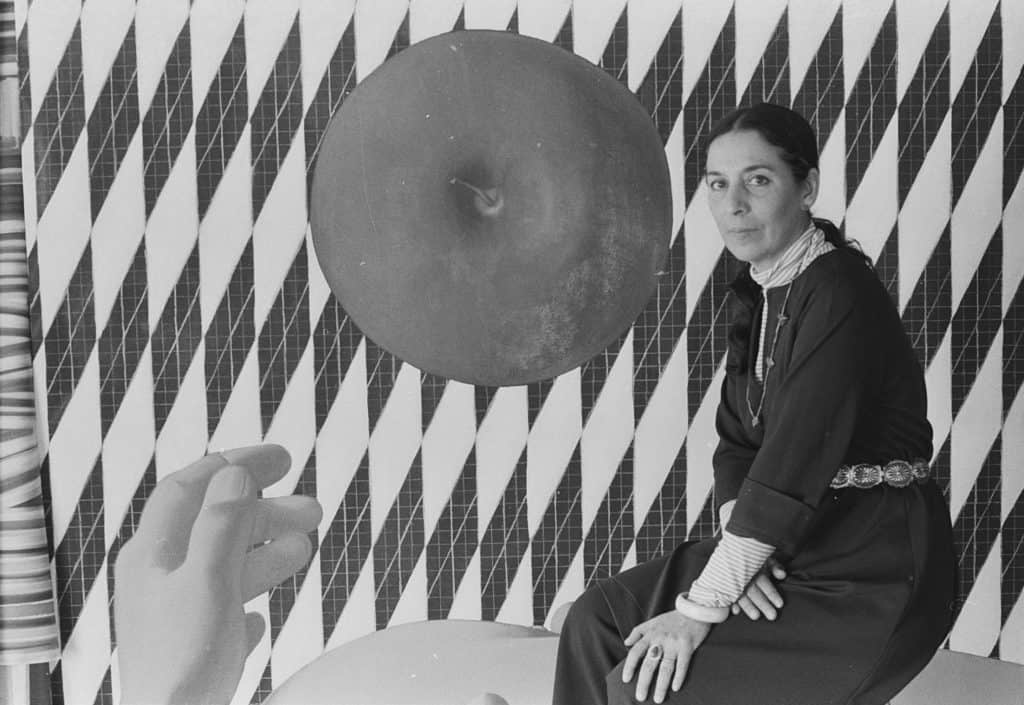 "From the beginning, painting has been a most integral part of my life. I make clothes, I cook meals, I've raised children, I write poetry, and I keep a journal of my dreams as well as my days, but most important, I paint and consider myself a painter".

Luchita Hurtado
Artland's Lost (and Found) Artist series focuses on artists who were originally omitted from the mainstream art canon or were largely invisible for most of their careers. This week, we explore the life's work of visionary painter Luchita Hurtado. Long known only as an artist's wife, she came to prominence in her old age after an eight-decades career of tenacious artistic experimentation, conducted mainly under the radar. Born in Venezuela in 1920, she passed away early this year in Santa Monica, California, almost centenarian. Her work is now more topical and meaningful than ever and has never lost its inimitable and elegant character.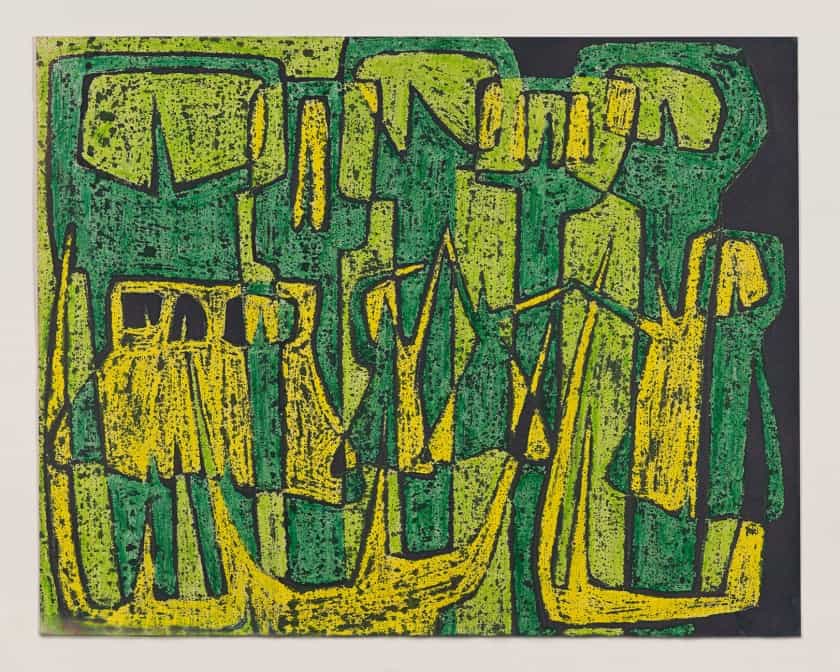 Discovering Luchita Hurtado
The story of Luchita Hurtado starts almost at the end. As has been the case for many female artists who had to shelve their careers in favour of their family's needs, for nearly her entire life Hurtado played the supporting role in someone else's story. In particular, her husbands' story – the Chilean journalist Daniel del Solar, then Wolfgang Paalen, Surrealist of Austrian origin, and, eventually, American abstract painter Lee Mullican, to whom she remained married until he died in 1998.
It was 2015 when Ryan Good, director of Lee Mullican's estate, was cataloguing the artist's oeuvre and kept stumbling into paintings with clearly no resemblance to Mullican's style. Intrigued by these pieces, which moreover bore a different signature – the initials 'L.H.' – Good asked Luchita for clarification: perhaps she could help him to identify the mysterious artist. As he knew her as Luchita Mullican, with no clue as to her maiden name, it was to his astonishment that she naturally replied: "That's me!".
She had just found her greatest champion. Only one year later, Luchita's work was on display at Park View Gallery in Los Angels. Hurtado's twenty-one abstract drawings and four oil paintings from the 1940s caught the critics' eye with their totemic character made of tribal abstract patterns and vibrant colours, and art critic Christopher Knight defined her work 'multicultural before multicultural was cool'.

Since then, her renown, and fame, has been growing at a steady pace. Even though her career gained sudden momentum, the reasons well-rooted in eight decades of tireless, yet silent work. To fully understand how this energetic and resilient artist has become a significant figure in contemporary art, we need to rewind the tape to the very beginning.
Private life
Luchita Hurtado spent her first years in Maiquetía, a seaside town outside Caracas, and, at the age of eight, followed her mother and older sister to New York, where they lived in a lively matriarchal household in the Latin American neighbourhood of Inwood, Manhattan.
There, she enrolled in Washington Irving High School and secretly studied Fine Art while her mother believed she was learning to sew.
In 1938, Luchita married the Chilean journalist Daniel Del Solar, and a peripatetic phase began. The couple moved to the Dominican Republic but had to flee after just one year due to the political turmoil in the country. Back in New York, their marriage began to unravel, and Del Solar soon abandoned the rest of the family, leading Luchita to work as a window dresser and a freelance fashion illustrator, while also taking classes at the Art Students League.
In the mid-1940s, she relocated to Mexico City to join the artist Wolfgang Paalen, who would become her second husband. He was one of the co-founders of the post-Surrealist group named 'Dynaton' – after the Greek word meaning 'possible' – a short-lived yet prolific trio that combined mysticism and indigenous art with Surrealist and Automatist techniques.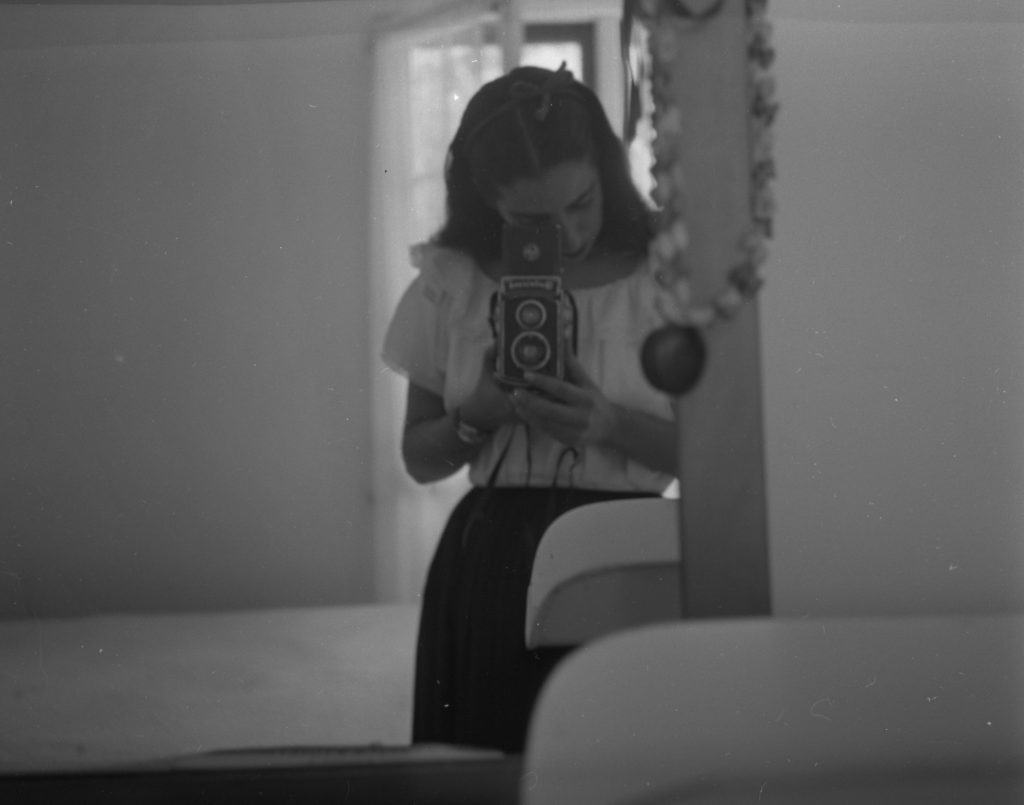 The thriving Mexican art scene increased Luchita's interest in indigenous cultures and especially pre-Columbian art, which she began collecting passionately.
Despite a final attempt to start afresh in Mill Valley, California, the marriage with Paalen did not survive the loss of one of Luchita's sons, Pablo, who died of polio.
In 1951, she ultimately settled in Santa Monica, where she would remain until the end of her life, with regular visits to her second home in Taos, New Mexico. By the end of the decade, Hurtado married Lee Mullican, another member of Dynaton, with whom she raised two sons.
"The most interesting thing for me now is to make sure that the planet is going in the right direction. I keep the words sky, water, earth, fire in my mind. Those are the elements, and that's what my work has come to be about. That's what I'm about".

Luchita Hurtado
A career out of sight
Throughout her long life, Luchita Hurtado was simultaneously at the centre of the art world and at its margins. She knew and befriended an astounding number of prominent artists and other intellectuals both in New York, in Mexico, as well as in California; from Isamu Noguchi, Mark Rothko, and Leonora Carrington to Frida Kahlo, and Diego Rivera, but also Man Ray, Marcel Duchamp, and many others.
However, they were not aware of her artistic production, as she never felt comfortable showing these friends and associates her work. Overall, though she pursued a rather bohemian lifestyle, from the outside Hurtado's life appeared quite conventional for a mid-twentieth century wife and mother: she supported her husbands' career, and her domestic life was predominant.
Hardly anyone knew that she used to paint at night when the rest of the family was sleeping, or in a wardrobe, away from prying eyes.
For Hurtado, making art was always an irrepressible urge; when interviewed by Sarah Lehrer-Graiwer, the artist described the act of painting as "a need, like brushing your teeth".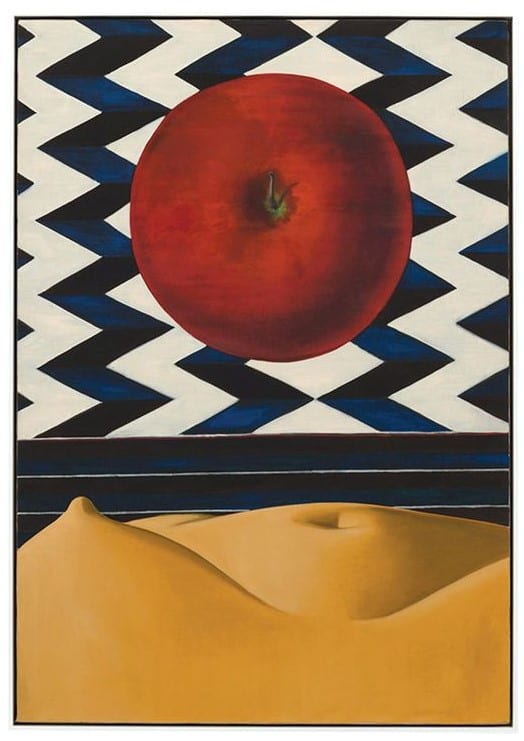 Hurtado's work cannot be shoehorned into a specific style or movement. She continuously experimented in terms of forms, going from the primordial simplicity of colourful abstract shapes to the mysticism of surrealist atmospheres. Moreover, she employed varied techniques, ranging from oil paint to watercolour and crayons.
The representation of the female body, nature, and the almost shamanic interconnection of living beings run through the artists life's work as common threads, making her today an icon of both feminism and ecology.
Among her most well-known works stands out the I Am series realised in the 1960s and 1970s: self-portraits, infused with feminist ideals, that depict Hurtado's own body from an unconventional perspectives.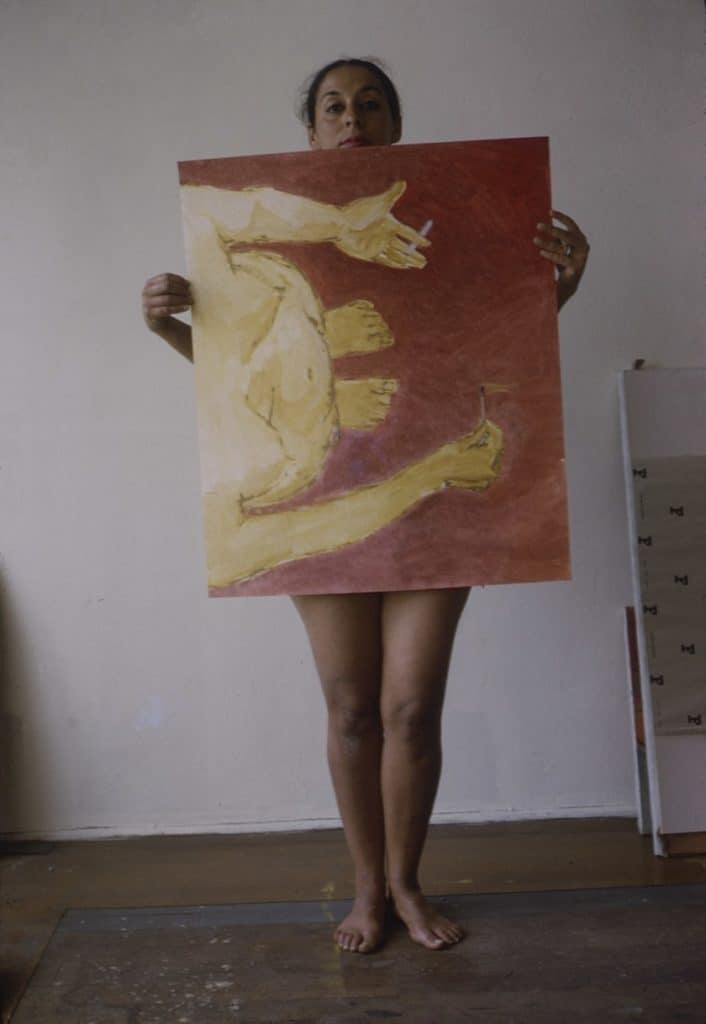 Except for a few exhibitions held in Los Angeles, with the encouragement from the Los Angeles Council of Women Artists, Hurtado stayed away from the spotlight for almost her entire life. For her, painting was mainly a private pursuit, without any purpose other than to express herself – and this certainly gave her profound humility and her work a spontaneous nature. Nevertheless, Hurtado's career was undoubtedly overlooked because she was a woman. As she acknowledged herself: "There was a time when women really didn't show their work".
Final recognition
After Ryan Good's happy discovery and the 2016 show at Park View Gallery, Luchita Hurtado finally got the long-deserved attention. In 2018, her work from the late 1960s to the 1970s was part of the Hammer Museum biennial Made in L.A., a survey of 32 contemporary artists working in Greater Los Angeles. On that occasion, a visitor noticed the tag accompanying Hurtado's I Am series and immediately reached out to the curators claiming that the artist's birth date reported in the text must have been incorrect: how could an emergent artist be almost a century old? However, she was indeed, and the Los Angeles Times defined her as a 'hot discovery'.
The following year was an intense one. Aged 98, Hurtado was listed in TIME 100's Most Influential People and had her work showcased at the Serpentine Sackler Gallery in London. The exhibition, titled I Live I Die I Will Be Reborn, represented at the same time her first solo show in a public institution and a major retrospective, an ultimate survey of a life-long career.
Luchita Hurtado: I Live I Die I Will Be Reborn
Hurtado welcomed the success gladly and without a hint of resentment for the time spent under the radar. On the contrary, she stated: "I really haven't ever resented any time I've given, because I don't think it's time lost".
Luchita Hurtado. Together Forever, an intimate exhibition realised in collaboration with the artist herself earlier this year, is on show until October 31 at Hauser & Wirth in New York; some of the over thirty featured works are presented to the public for the first time.
Relevant sources to learn more
Luchita Hurtado in conversation with Hans Ulrich Obrist and Jennifer King | Artist Interview
For previous editions of the Lost (and Found) Artist Series, see:
Lost (and Found) Artist Series: Ron Gorchov, The Artist Who Curved The Canvas In Every Direction
Lost (and Found) Artist Series: Vivian Maier, Street Photographer
Lost (and Found) Artist Series: The Visual Poetry of Maria Lai