Articles & Features
Lost (and Found) Artist Series: Vivian Maier, Street Photographer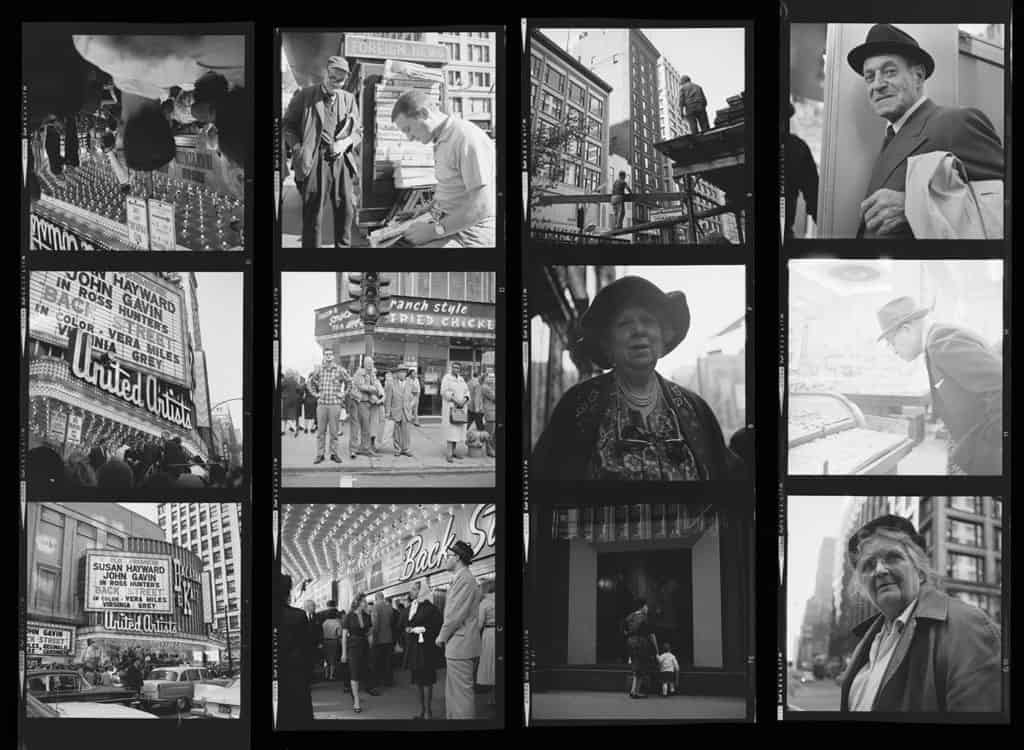 Artland's Lost (and Found) Artist series focuses on artists who were originally omitted from the mainstream art canon or were largely invisible for most of their careers.
This week we feature the astounding life's work of a career nanny who obsessively photographed the world around her during the second half of the 20th century. Her name was Vivian Maier. She lived and died in obscurity and her massive body of work would have been lost forever if not discovered by accident. Often regarded as the Emily Dickinson of photography – since united by the same reticence in life and posthumous popularity as the American poetess – Vivian Maier was a street photographer before this term was even coined and has today secured her place in photography's pantheon.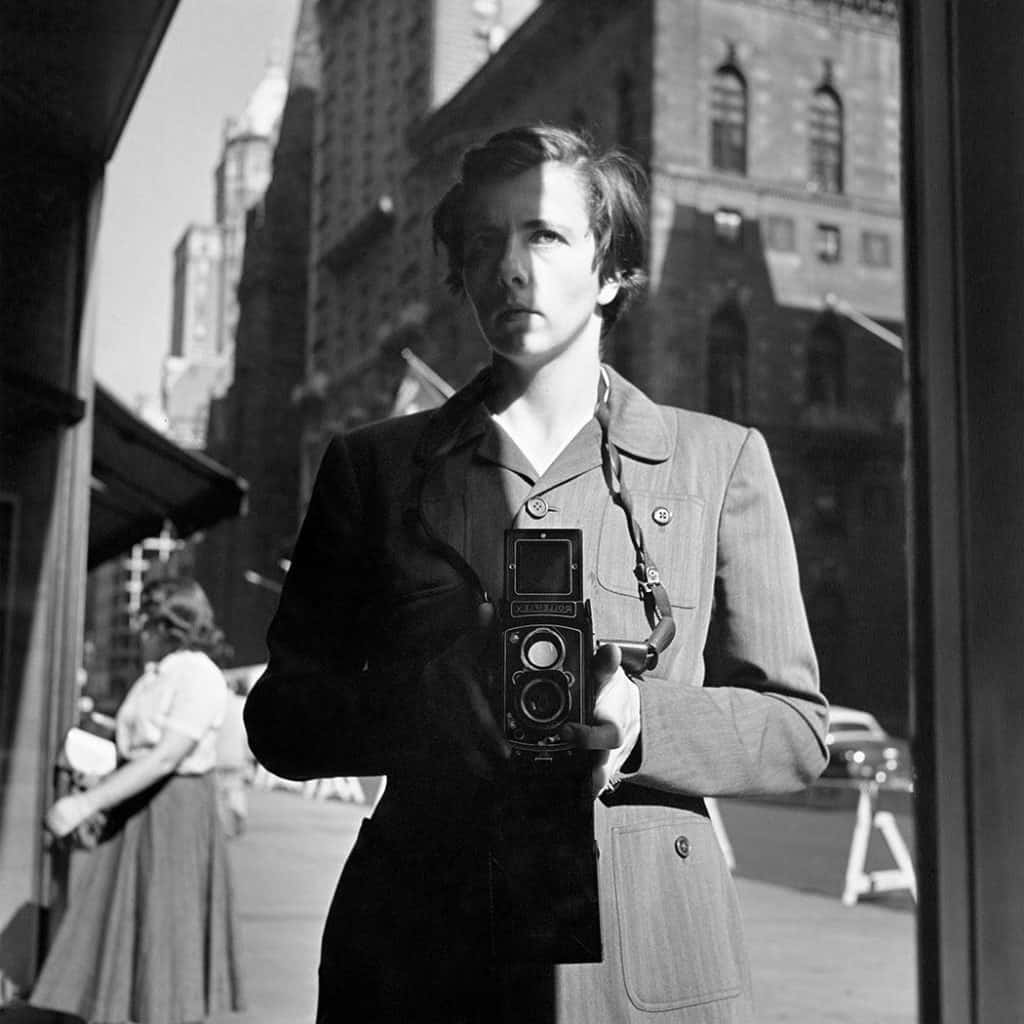 "I'm a sort of spy".

Vivian Maier
Discovering Vivian Maier
In 2007, the young John Maloof was the president of a local historical society in Chicago and he was working on a book about the Chicago neighbourhood of Portage Park. In search of historical photos to feature in the publication, he had spotted some images of the city in a series of unlabelled negatives that had come an auction resulting from the nonpayment of a rented storage space. Winning the box of photographic materials for less than $400, he had unwittingly stumbled upon the work of one of the greatest unknown photographers of our time. His semi-trained eye – he was the son of a flea market dealer and a garage-sale enthusiastic himself – immediately recognised some inherent technical and compositional quality in those snapshots. His curiosity fuelled, he began investigating the name repeatedly scribbled here and there among negatives, prints, receipts, and scraps of paper: Vivian Maier. Unfortunately, there was no record of it on the internet and, moreover, the pictures proved to be unsuitable for the book on Portage Park, so Maloof stashed everything in a closet and almost forgot about them.
It was only months later, when the book was completed, that he looked at the pictures with renewed attention: something valuable and special was hiding within those countless meters of undeveloped rolls of film. Since no gallery seemed to be interested in the material, Maloof started to scan the negatives, uploading around two-hundred of the images onto a photoblog, also shared in a post on Flickr – the popular image and video hosting service – which, to his surprise, became viral, with thousands of people expressing interest and curiosity about the author behind the stunning work.
Motivated by the online reception, he made another search attempt, and this time his googling of 'Vivian Maier' achieved a result: a recent obituary, just a few days old in fact, announcing that Vivian Maier had passed away. At the age of eighty-three, she had slipped on a patch of ice and died from a head injury, without a clue about her nascent and unexpected online popularity.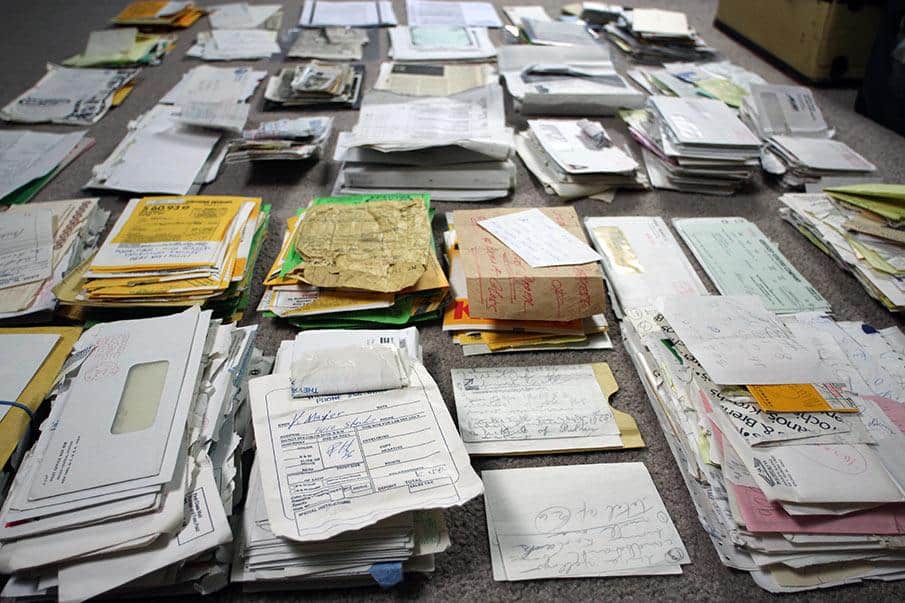 Maloof tracked down other boxes belonging to Vivian, which had been auctioned two years before, and purchased them as well, also managing to trace her personal belongings in another storage space: piles of clothes, shoes, and thousands of small, inconsequential items hidden everywhere, from notes and bus tickets to teeth and uncashed checks, and, most of all, tons of undeveloped camera rolls. Reaching out to an address found in the heap, Maloof finally got the first clue about the identity of this mysterious character: she was not a professional photographer, nor a journalist or artist, but instead a French woman working as a nanny in the outskirts of Chicago. What was her story? How could a career nanny document the world around her so relentlessly, and with such an unerring eye, hoarding her negatives without ever showing her work to anyone? Eager to know more, Maloof's tenacious tracking down of Vivian Maier's life began.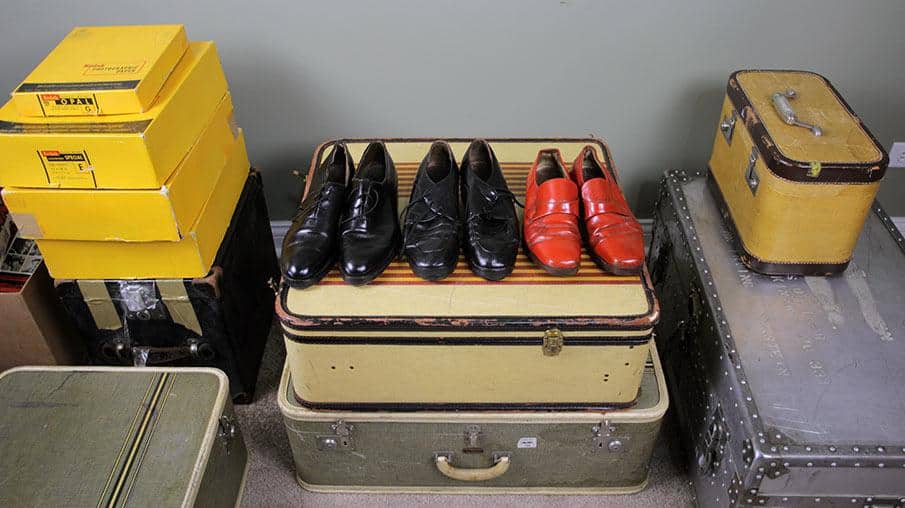 A nanny's secret
Vivian Maier's story is both fascinating and intriguing, and the fact that we do not know too much about it adds that extra frisson of mystery. Conversely to what most people believed, she was not French, instead, she was born in New York in 1926 to a French mother and Austrian father. The latter soon out of the picture, the four-year-old Vivian was living in New York together with her mother and the award-winning photographer Jeanne Bertrand, who may have had an early artistic influence on the child – with an oddly similar background to Vivian's herself. After spending her youth shuttling between the United States and a remote village in the French Alps, in 1951 Maier moved back on her own to the Big Apple, finding a job there as a governess. Five years later, she resettled in the suburbs of Chicago where she spent the rest of her life, working as a nanny and moving from family to family for the following forty years. In her old age, impoverished and occasionally homeless, she lived in a studio apartment provided to her by the Gensburg brothers, whom Maier had looked after as children.
Vivian Maier's venture into the art of photography began in 1949 when, still in France, she took her first portraits and landscape pictures with an old amateur box camera. Once in New York, she upgraded to a shiny new, expensive Rolleiflex that led her to develop her distinctive signature style in the unmistakeable square format. Despite her relationship with a professional photographer such as Jeanne Bertrand, and also in spite of some art history books suggesting a familiarity with the history of photography, she was a genuinely self-taught shooter.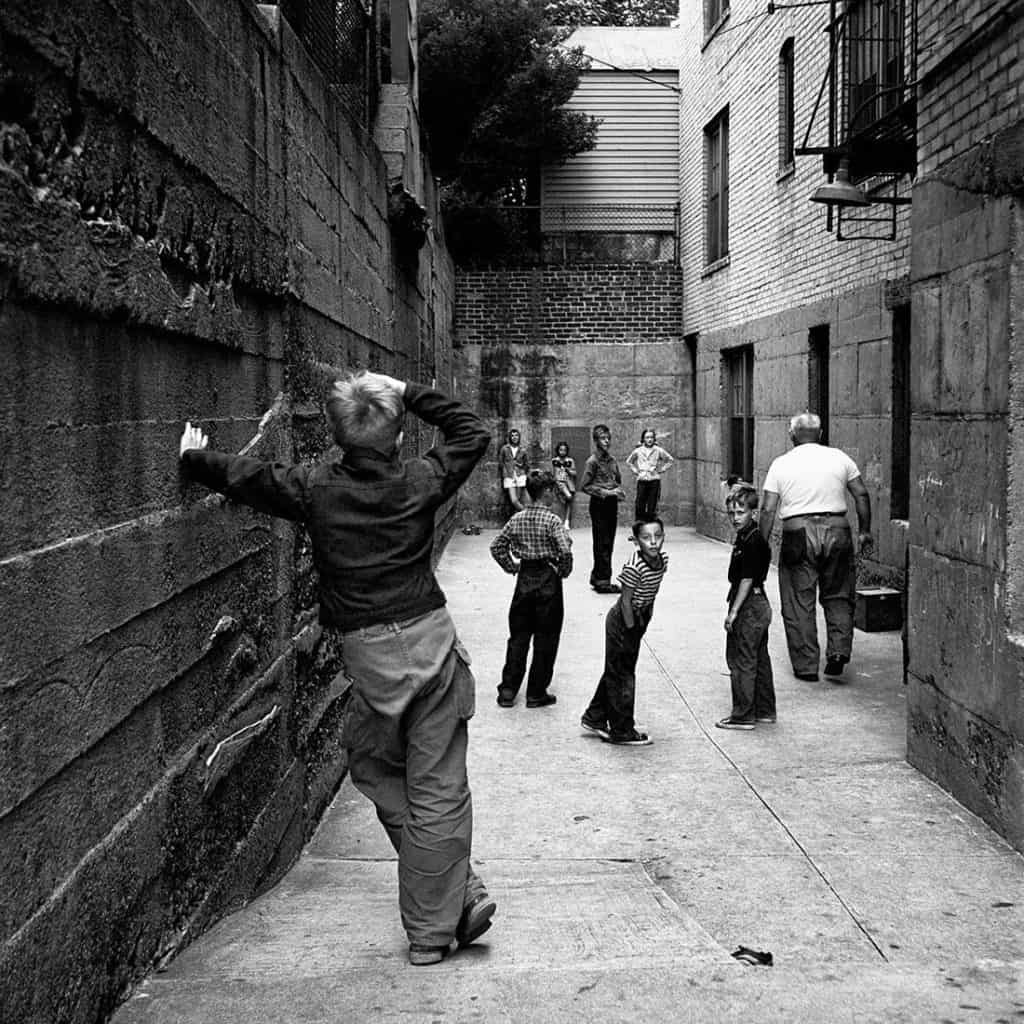 Maier's natural habitat, as a photographer, was undoubtedly the street: she captured a compelling view of American inner city life, especially from the 1950s to the 1970s.
Driven by an almost pathologically documentary attitude, her massive body of work recounts both the sweetness and the tragedy of daily urban life, whilst also capturing its bizarre elements with a wry sense of humour.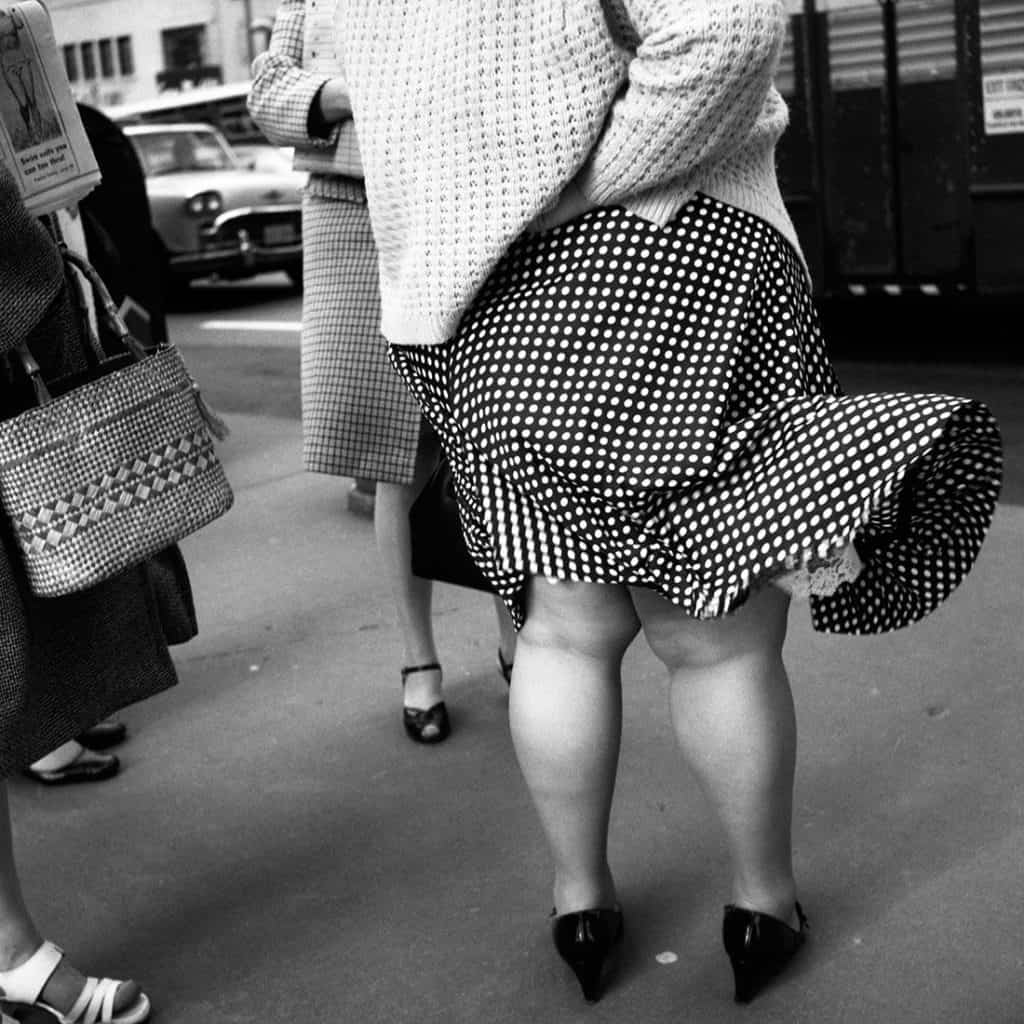 On account of her great sense of composition and framing, but also her keen eye for finding the perfect moment to shoot, as well as a deep and empathetic understanding of human nature, Maier's photography has often been compared to the milestones of the genre: from Robert Frank, and Henri Cartier-Bresson, to Helen Levitt, Lisette Model, Diane Arbus, and Berenice Abbott.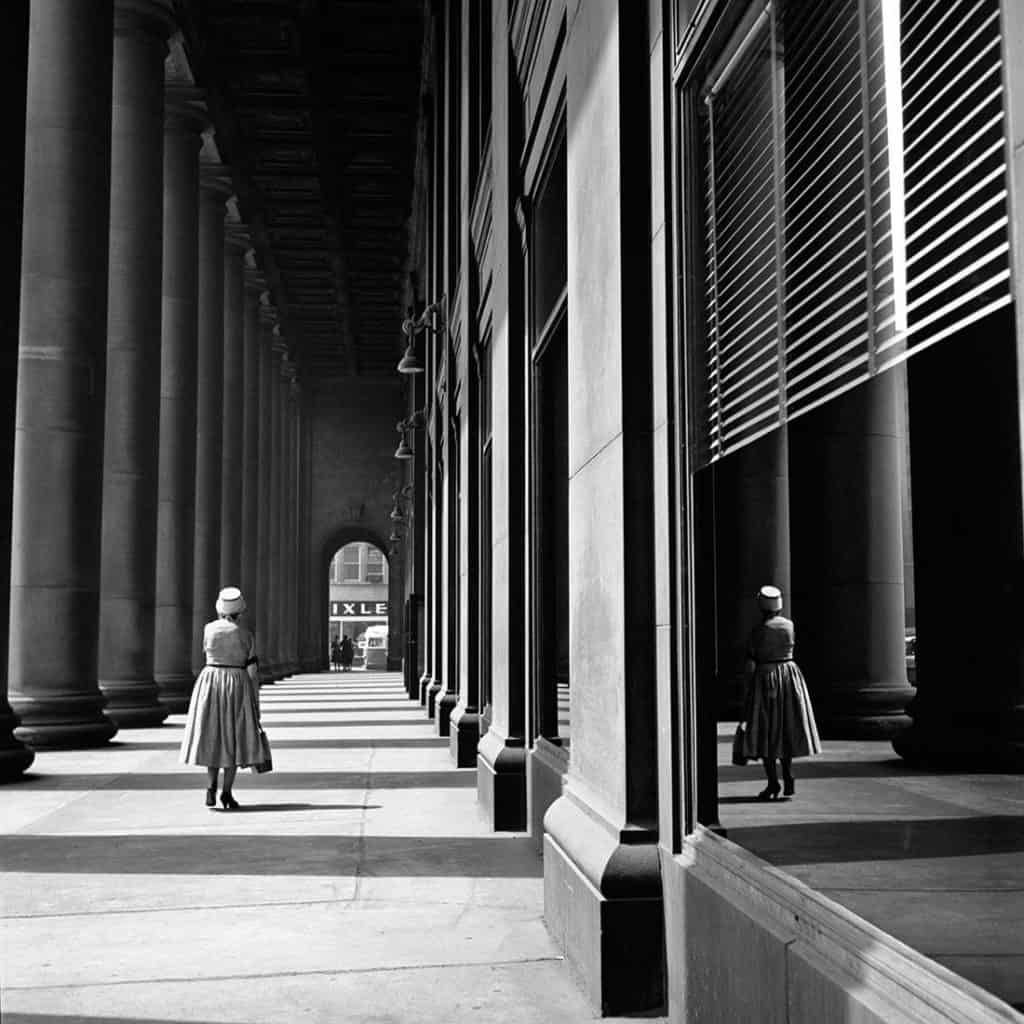 Though the bulk of her photographs were taken in New York City and Chicago, in 1959 Maier embarked on a solo trip around the world taking pictures in Florida, Europe, China, India, Vietnam, Egypt, and many other countries, always exploring the unusual and seeking the exotic.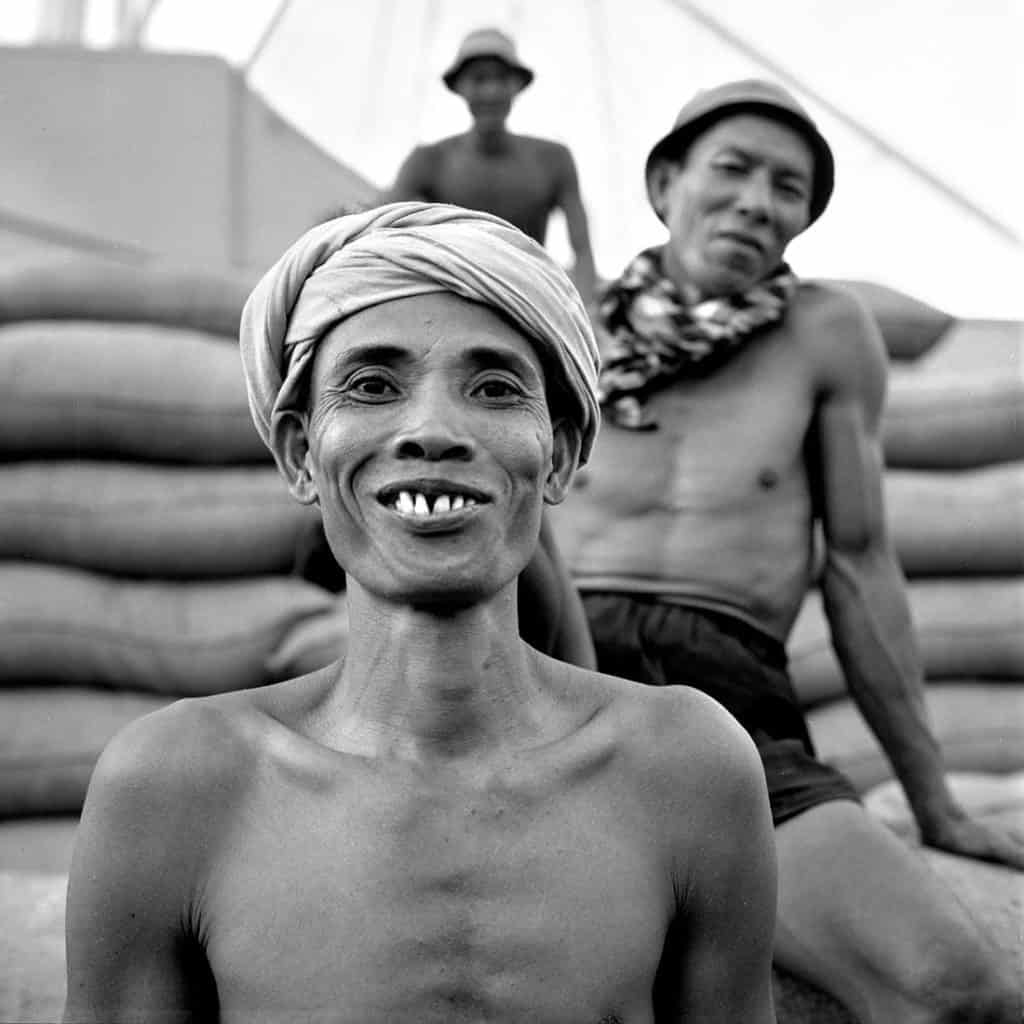 A true poet of the suburbs, Vivian Maier meticulously devoted herself to documenting the world around her without failing to highlight the incongruities of modern society and class differences, often juxtaposing the less fortunate in society with the lavish life of the wealthy. She also left behind a significant number of self-portraits frequently realised through the clever use of reflections.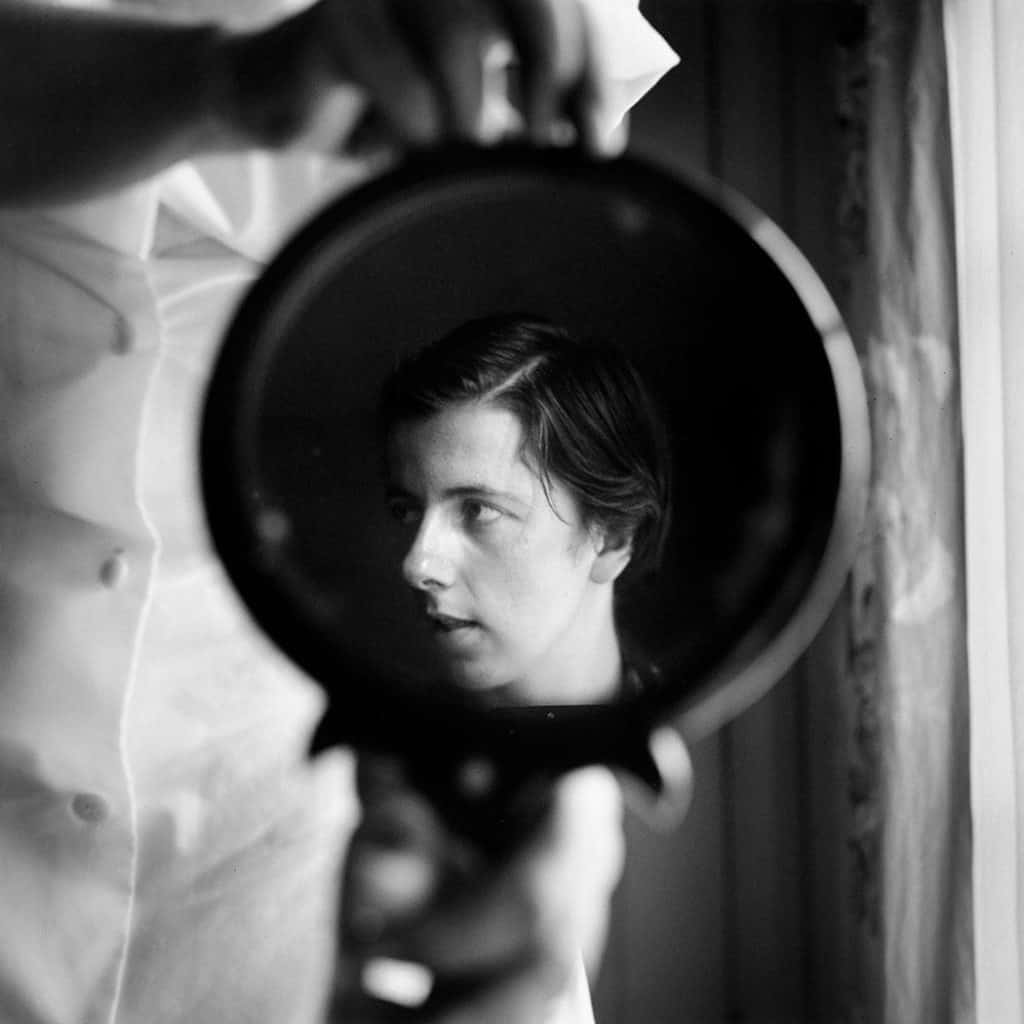 In the 1970s, Maier abandoned the square format and switched to colour photography; a time when her subjects changed, increasingly finding objects, newspapers, and graffiti in her snapshots.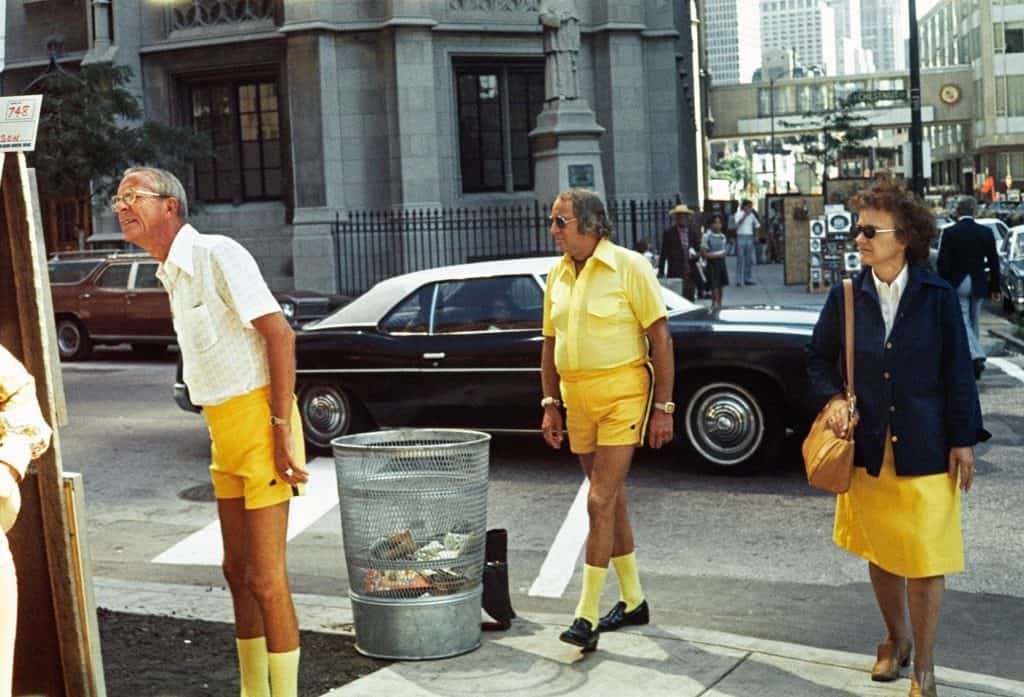 Given the tremendous number of pictures taken as well as their quality, it is surprising that photography was not Maier's profession, but rather a secret and obsessive passion. Nevertheless, she was more than just a Mary Poppins with a camera around her neck: she chose her job not because of a particular penchant for working with children but because of the freedom she derived from it; some of the kids she took care of recall interminable hours roaming around the dodgy neighbourhoods of New York and Chicago where their nanny would linger too long in taking pictures of the most unusual corners or characters.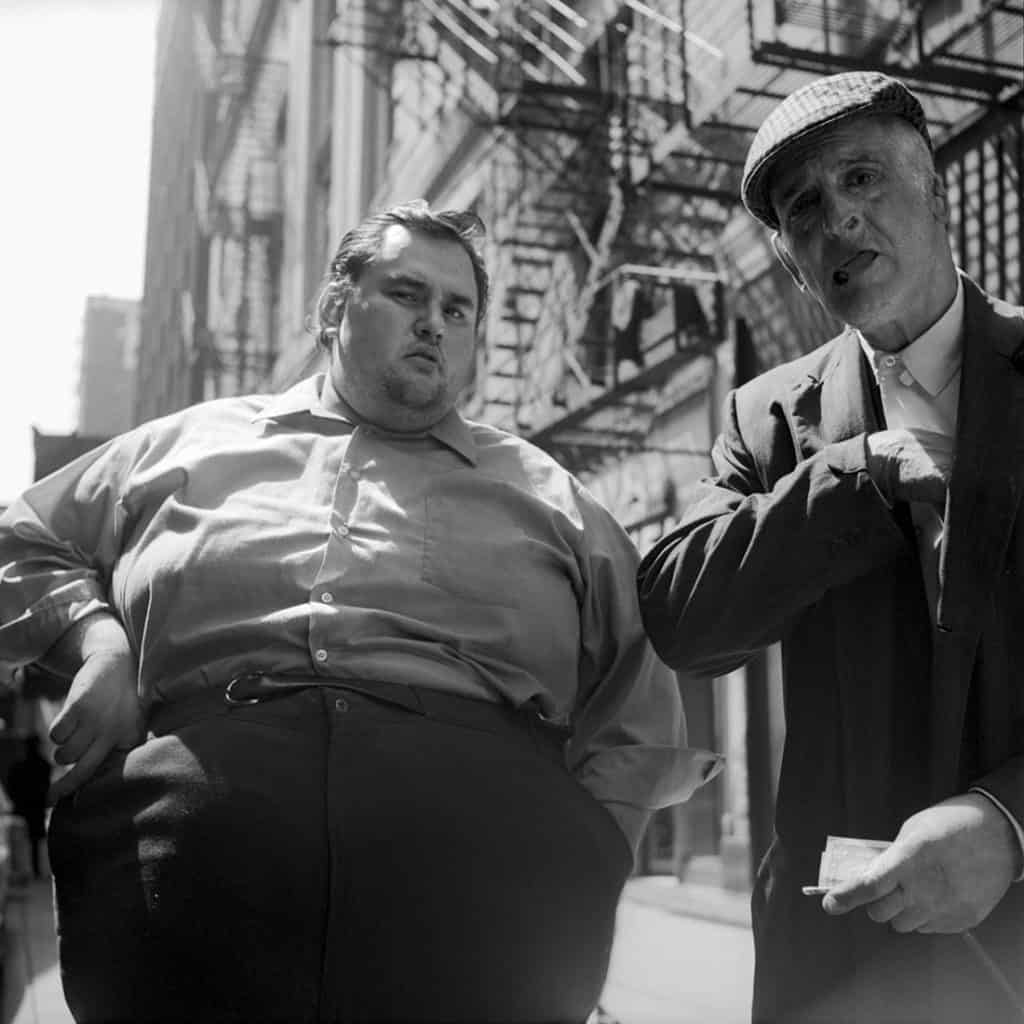 The few people who knew her, acquaintances more than close friends, have described her as strong and eccentric, walking with a particularly powerful stride and funnily dressed resembling a sort of spy or detective: she used to wear hats, oversized coats, long dresses, and men's shoes. Most of all, she was taciturn and intensely secretive, actively securing her privacy above all. She handed out fake names in shops all over town and for her entire life affected a subtle but persistent French accent, so much so that even those who professed to be the closest to Vivian actually believed she was French.
Over the years, Maier never showed her work to anybody, instead hoarding tons of negatives, most of which she never saw as realised prints, as the majority of her films remained undeveloped until the Maloof discovery.
Despite her efforts to maintain her separateness, when it came to photography she had an extraordinary ability to get close to her subjects, people from all walks of life.
In that, the Rolleiflex twin-lens reflex proved to be very handy: the camera has the viewfinder mounted on top allowing the photographer to shoot in disguise – with the added benefit of this vantage point bestowing on the subjects a kind of towering nobility.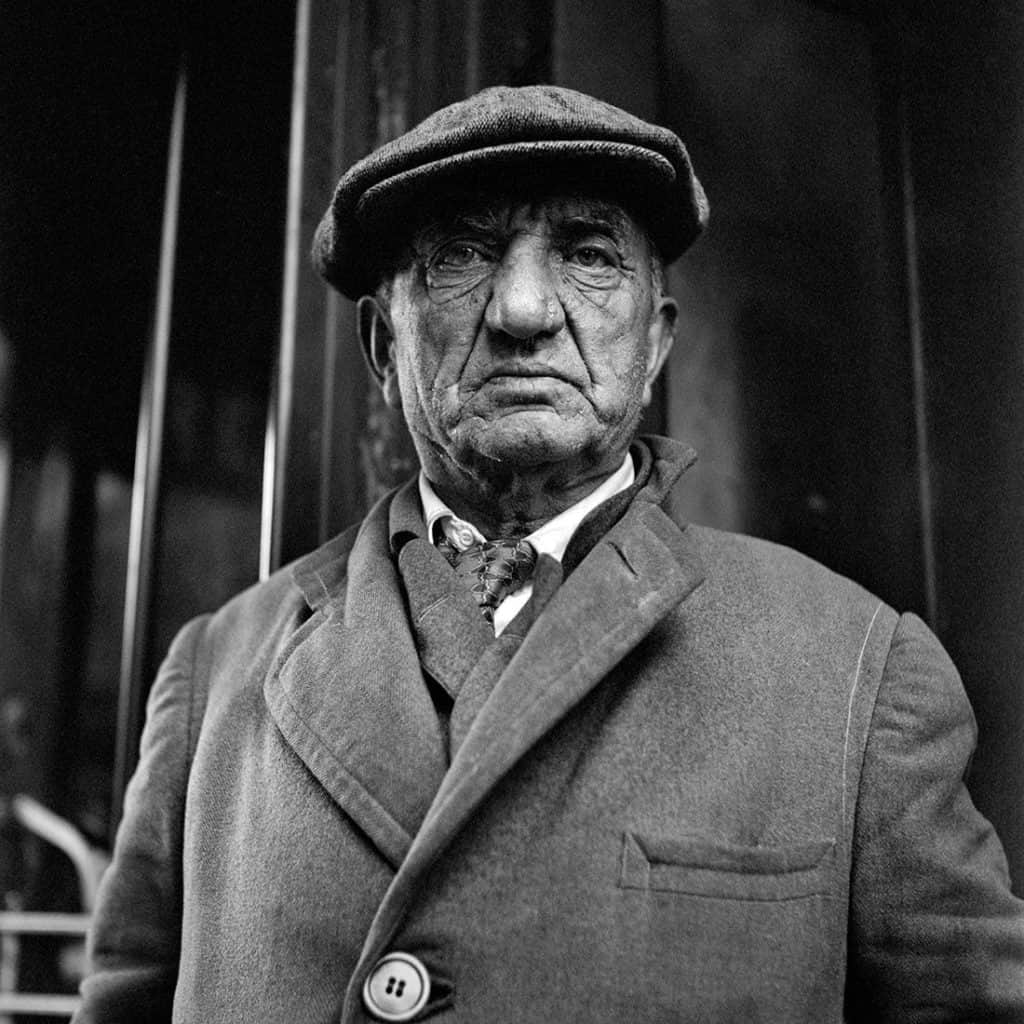 The families who employed her also remember a glimmer of a dark side; she could be indifferent and insensitive, and became interested in stories revealing the folly of humanity. She compulsively collected newspapers featuring cases of rape and murder, voice recordings, and items she would find in the rubbish cans or abandoned in the street, eventually assembling an obsessional collection of eye-catching ephemera.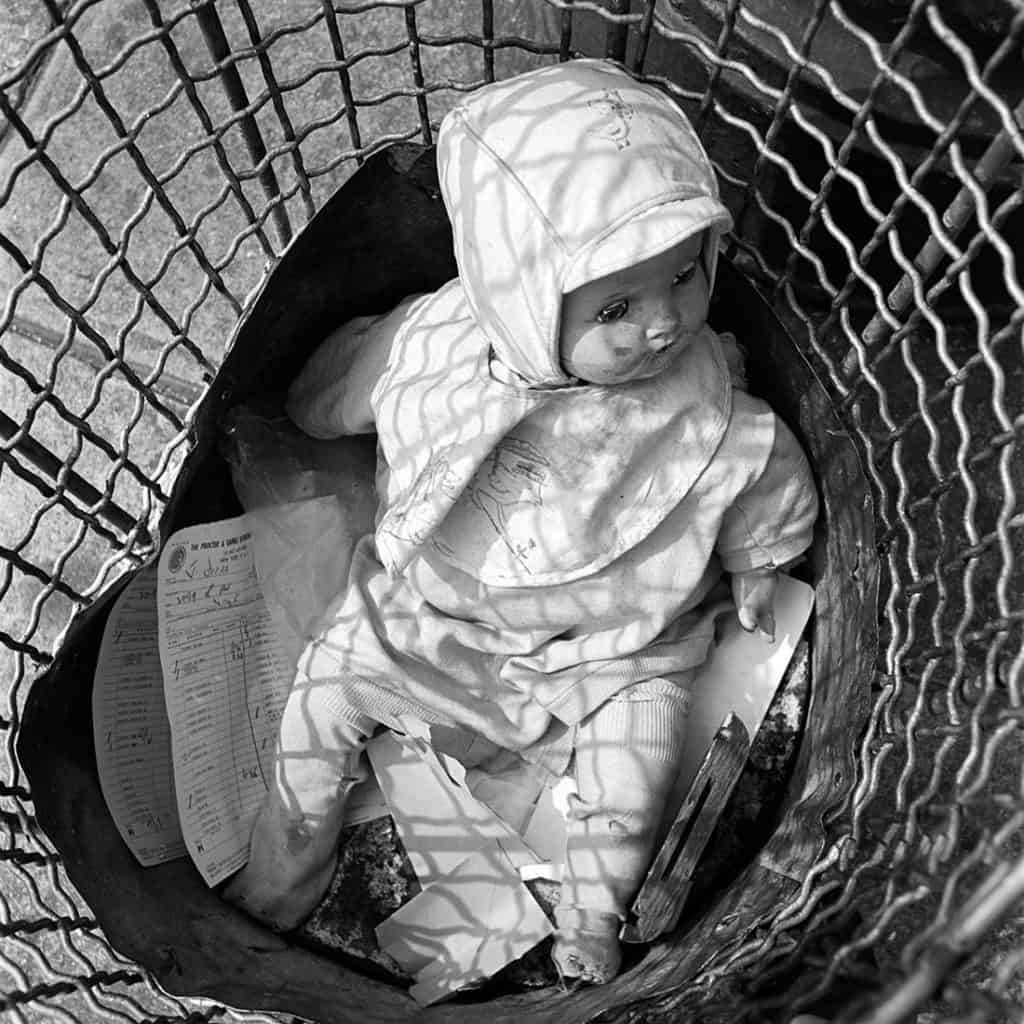 Vivian Maier's legacy
Since the discovery of Maier's body of work, John Maloof has dedicated himself to uncovering her mysterious life, to promoting her photography, and to upholding her legacy. He applied for an exhibition at the Chicago Cultural Center, and, in 2011, along with the chief curator Lanny Silverman, he organised a one-woman solo show titled 'Finding Vivian Maier: Chicago Street Photographer'. The exhibition brought the intriguing story to the public eye, with an overwhelming critical and public response: media and institutions the world over chose to highlight the remarkable visionary woman behind the lens, with The New York Times recognising her as "one of America's more insightful street photographers". Her work has been the subject of several publications since then, and travelling exhibitions have showcased it in the four corners of the world.
Maloof has catalogued Maier's work in a massive archive that consists of 100,000 to 150,000 negatives, over 3,000 prints, hundreds of rolls of film, home movies, audiotapes, and various found objects which altogether represent about the 90 percent of the photographer's physical legacy. Maloof's resolute dedication has culminated in the production of the Oscar-nominated documentary Finding Vivian Maier (2013), a film that retraces her journey, following clues from the trail of the artist through interviews with the families who employed her as a nanny.
The documentary also raises some ethical questions regarding the role of Maloof himself. On the one hand, one may wonder if such a secretive person as Maier would have appreciated this attention, and to what extent Maloof was entitled to reveal her life and work to the world, depriving this private person of the right of editing her own work – an artist's prerogative that usually plays a huge part in the expression of a photographer's artistic intent. On the other hand, it is undeniable that he has inherited a great responsibility and one he discharges with tireless dedication. Without his considerable efforts and commitment Vivian's compelling photography would have been inevitably lost forever. Regardless of one's perspective on the story, Vivian Maier's body of work today represents a landmark in the art of our century and is now safely preserved for future generations' enjoyment and benefit.
Relevant sources to learn more
Vivian Maier Website
Vivian Maier Archive on Instagram
Howard Greenberg Gallery
You may also like:
Five Photography Monographs Everyone Should Know
Top American Photographers of the American experience
Styles of Photography
For previous editions of the Lost (and Found) Artist Series, see:
Margaret Watkins
Maria Lai
Saloua Raouda Choucair
James Van Der Zee