Interview
In Review
Madrid Gallery Weekend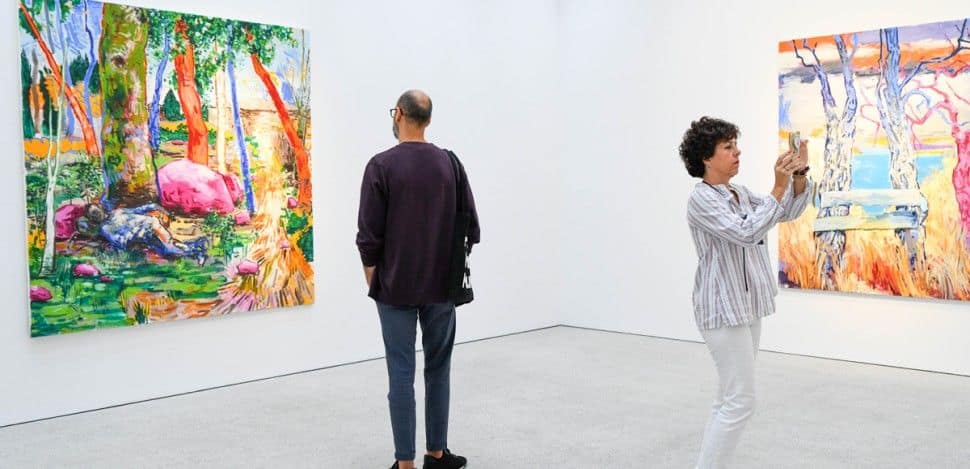 After successfully executing the 11th edition of Apertura Madrid Gallery Weekend, we spoke with Vice President of Arte Madrid, Nerea Fernández one week after the event. Nerea Fernández shed light on the benefits of implementing technology and external digital strategies to help the gallery weekend reach its full potential. Despite having to change the program several times due to the pandemic, Apertura was able to uphold its mission and goal of enhancing art collecting and to build a closer relationship between the public and and art community.
Hi Nerea, Congratulations on yet another successful gallery weekend! With the gallery weekend just one week behind us, can you describe to us how you and your team approached this year's weekend compared to years past?
Despite having to change the program several times due to the sanitary situation and its restrictive conditions, we are very happy with the results. Apertura has grown a lot since it started 11 years ago, and in the past years we celebrated important events, such as the welcome breakfast for professionals and institutional guests, or the Apertura dinner. This year we had to cancel these events, but fortunately we had also been working on a new website and on different digital strategies for a while now and this approach really helped within this new situation. The new website, the app that will be launched very soon, and the digital visibility assured a strong Apertura, as well as a strong visibility for the galleries of Arte Madrid, not only in Apertura, but all year long.
What were some priorities and actions that were taken in which (besides Covid precautions) you feel have helped the event have such great success?
Apertura aims to enhance collecting and to help building proximity between the public and the art community, as well as to create a network among cultural agents that ultimately enriches Madrid. In order to do that, however not being able to maintain the former events, we did a campaign with different personalities from the business to the fashion world, such as actors, designers and architects, in which they talked about their own experiences with art galleries, inviting people to join Apertura. Besides, we invested in online visibility so every gallery could have a virtual tour of the exhibition, along with a viewing room. In addition, we launched a collaboration with Teatros del Canal and its resident dance companies performed in the galleries. This was a fantastic way to invigorate the weekend and to foster a cross disciplinary and dynamic event.
During the last 8 unprecedented months, how have you seen the Madrid gallery community come together and support one another? Have there been certain tools and or initiatives you have seen galleries implement that have brought everyone together?
Madrid's gallery community has already been joining forces for a while now, and Apertura is an indication of that. These months have created a growing enthusiasm for opening together, for being part of the cultural atmosphere more than ever and for reinforcing the role of art galleries as cultural content creators, in a free and open perspective, throughout the whole year.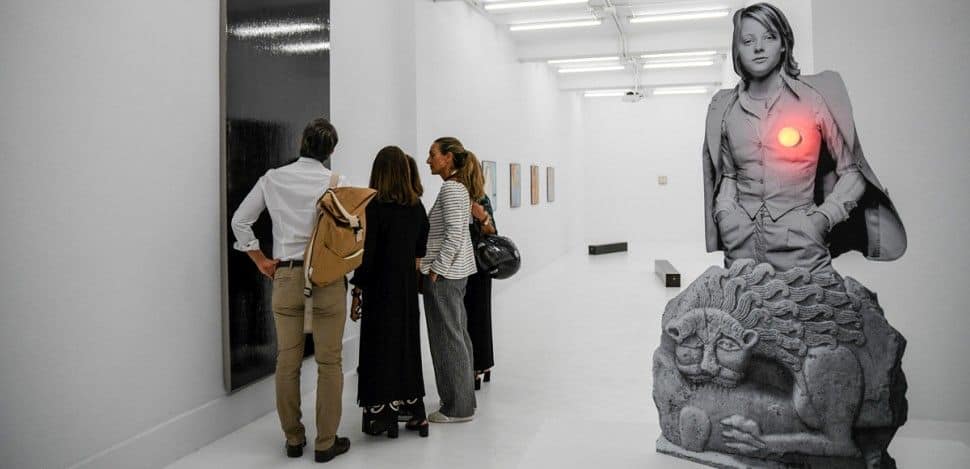 What were some of the benefits you and your team have seen by incorporating tech based partnerships for this years' Madrid Gallery Weekend?
The main benefit is being able to communicate better and much more professionally with those who were not able to attend. To display the galleries' programs online provides a broader visibility and that is crucial under these circumstances. Not every gallery has the possibility to have professional online viewing rooms, so having all the galleries in the same platform is very constructive, not only for the galleries and for the spirit of Apertura, but also for the viewers.
What role do you see technology playing in future of gallery weekends?
The digital presentation galleries' exhibitions will definitely become even more important in an art market that is already global, and in which travelling will not always be possible. This can also support on building new and different publics. Nevertheless, most of a gallery weekend's importance and success relies on gathering all parts together, engaging in multiple interesting conversations and celebrating, and that still mainly happens in galleries, physical spaces where relationships with the artworks happen in a more intimate way.
Thank you Nerea and congratulations to you and the whole Apertura 2020 team on a successful gallery weekend!
By Meghan Corso