Exhibitions & Fairs
Milan Highlights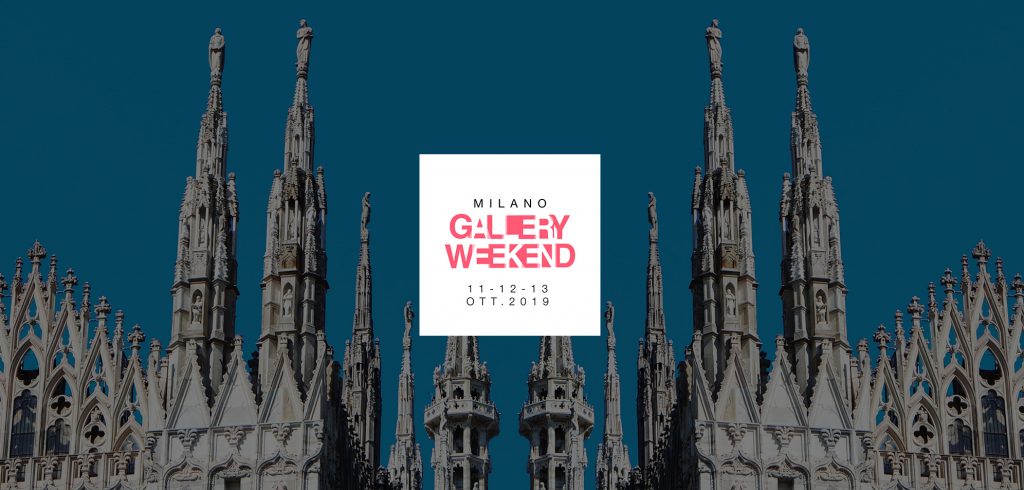 1. Dep Art Gallery: Carlos Cruz-Diez, Colore come evento di spazi

A spectacular solo exhibition, and the first of the great Venezuelan master's work since his death in July of this year. Considered by many to be one of the great innovators of twentieth century art—his influence spanned across movements and continents, touching the practice of the Op art generation, Kinetic artists, Minimalists, Color field artists, amongst many others. His optical-kinetic research into color and its properties created a stunning body of work of pulsing intensity. Surveyed here through sixteen impressive works, the exhibition powerfully communicates Cruz-Diez's conviction that color was not merely the constituent element of a painting or artwork but a physically real sensory experience.
---
2. Mimmo Scognamiglio Artecontemporanea: Beyond Color

A group painting exhibition of three leading practitioners of abstraction. Featuring works by Peter Halley, Jason Martin and Prudencio Irazábal, the premise of the show is to investigate how each researches the 'space' of painting through color and light through their respective utilisation of uniquely innovative painting techniques and materials. The rule-based practices each applies to their work contributes to a varied and interesting juxtaposition of styles, making for a show where opacity, transparency, surface and depth are all governed in different ways by paint's physical qualities in the hands of the respective participants.
---
3. Scaramouche Loves Aline:
Vittorio Messina, Natural Theater, evidence of archeology to come.

A sprawling multi-media site-specific installation, reflecting on the the use of technology in our era. The term and practice of archeology evokes ideas of time, space, of history, but also a new idea of the future by way of mining the past. Messina's "Natural Theater, evidence of archeology to come" is an intriguing investigation into the occurrence of events, facts and documents that render history a concrete construct. With its underpinnings in the conceptual art movement of the 1970s, Messina's installation connects manifold temporal dimensions, juxtaposing an accumulation of ruins and relics with an audio installation in a decidedly lo-fi manner, in order to question our reliance on technological innovation.
---
4. Tommaso Calabro Gallery. L'amore per il progetto.
Rodolfo Aricò and Anna Castelli Ferrieri
A two person show exhibiting works by Italian twentieth century masters Rodolfo Aricò and Anna Castelli Ferrieri, both pivotal figures in the modernist intersection between art and architecture. Aricò's paintings and constructions bear the influence of contemporaneous practices, particularly those of Kenneth Noland who was to prove a major inspiration. Tracing the lineage of perspective, a Renaissance innovation of the fourteenth century, and conflating this with the architectural practice of axonometric projection, Aricò's object-paintings evince an impressive structural and conceptual rigour. One of the most important figures of Italian architecture in the second half of the twentieth century, Castelli Ferrieri was one of the first women to graduate in architecture from the Polytechnic University of Milan. A peer and colleague of Piero Bottoni, Ernesto Nathan Rogers, Vico Magistretti, Achille Castiglioni, Ettore Sottsass, Roberto Sambonet and Marco Zanuso, she was a sophisticate in the fields of art, literature and music, an interdisciplinary approach which can be seen in the works on display. Characterised by vivid colours and executed in propylene, polyurethane and resin – materials that were almost unexplored in early 1970s design – her creations derived from a thorough research of materials' properties, which aimed at responding to both functional and aesthetic needs. Her skill was in exploring the versatility of the material to create innovative pieces of furniture. Many of these were designed for Kartell, a design industry titan founded by Castelli Ferrieri's husband, Giulio Castelli, in 1949, and which she herself artistically directed from 1976 to 1987.
---
5. M77. Traveling to post history
Braco Dimitrijević
Under the rubric of the term 'post history', a phrase coined by the artist a few years before the creation of the term Postmodernism, and which he defined as a coexistence of different concepts and models for noting history and its various truths, a few disparate yet related bodies of work are displayed. Drawing inspiration from his work in the 1970s the artist examines the relationship between chance and creativity with two never-before-seen large scale works created site-specifically for the exhibition. Two vintage wooden rowing boats greet visitors upon entry, each superimposed with large photographic 'sails' that portray the faces of artists and intellectuals such as Tesla, Modigliani, Malevič and Gončarova, all of whom shared alternating critical success and a fame that was recognised years (often posthumously) after having produced the works for which they are considered masters. The exhibition continues with two groups of works set around the large installation Heralds of Post History, a piece that was previously presented in Arts & Foods, the large themed exhibition curated by Germano Celant for the Milan Triennale in 2015. It consists of photographs from the Balkan Walzer series: portraits of famous composers defaced by pickaxes that break the glass surface and remain wedged in the picture, with a red chilli pepper evoking a trickle of blood. The second group of works consists of large format photographs recording compelling encounters between wild animals and works of art; a shared theme in both consisting of a silent dialogue in which nature and culture come face to face.
Relevant related articles:
Milan Gallery Weekend 2019
Milan galleries at the Gallery Weekend
Director of Barcelona Gallery Weekend, Interview