Articles and Features
Saving Nina Simone's Childhood Home: From Singer's Home To Artist Retreat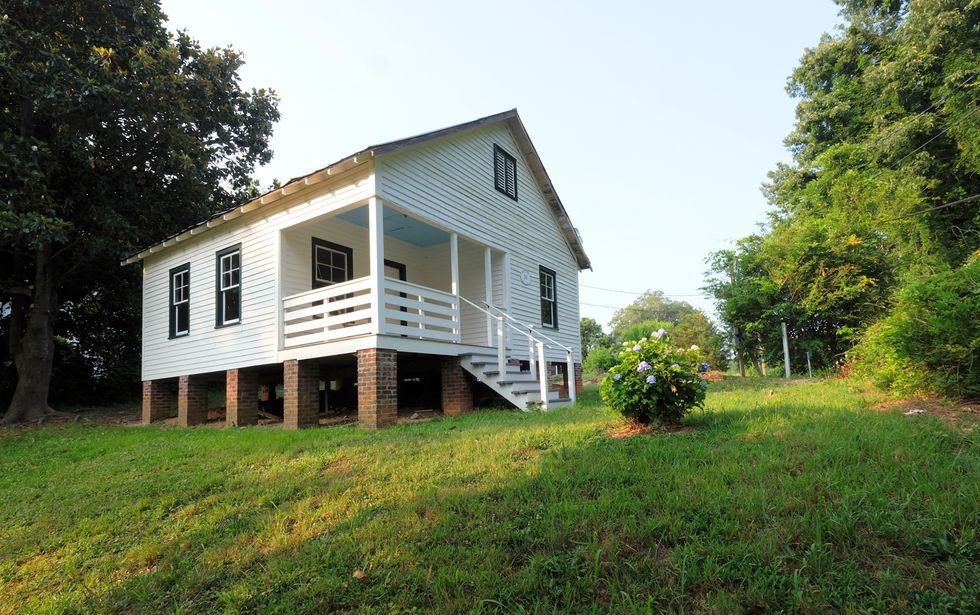 By Shira Wolfe
"Did you know that the human voice is the only pure instrument? That it has notes no other instrument has? It's like being between the keys of a piano."

Nina Simone
The legendary singer Nina Simone is remembered for her impassioned fusion of classical music, gospel, soul and jazz and for her deeply involved civil rights activism.
In 2017, four well known Black New York artists, Julie Mehretu, Adam Pendleton, Ellen Gallagher, and Rashid Johnson came together to buy her childhood home and save it from demolition. We take a look at this important cultural heritage site, the artists who rescued it, and what the future holds for the place where Nina Simone started her life in music.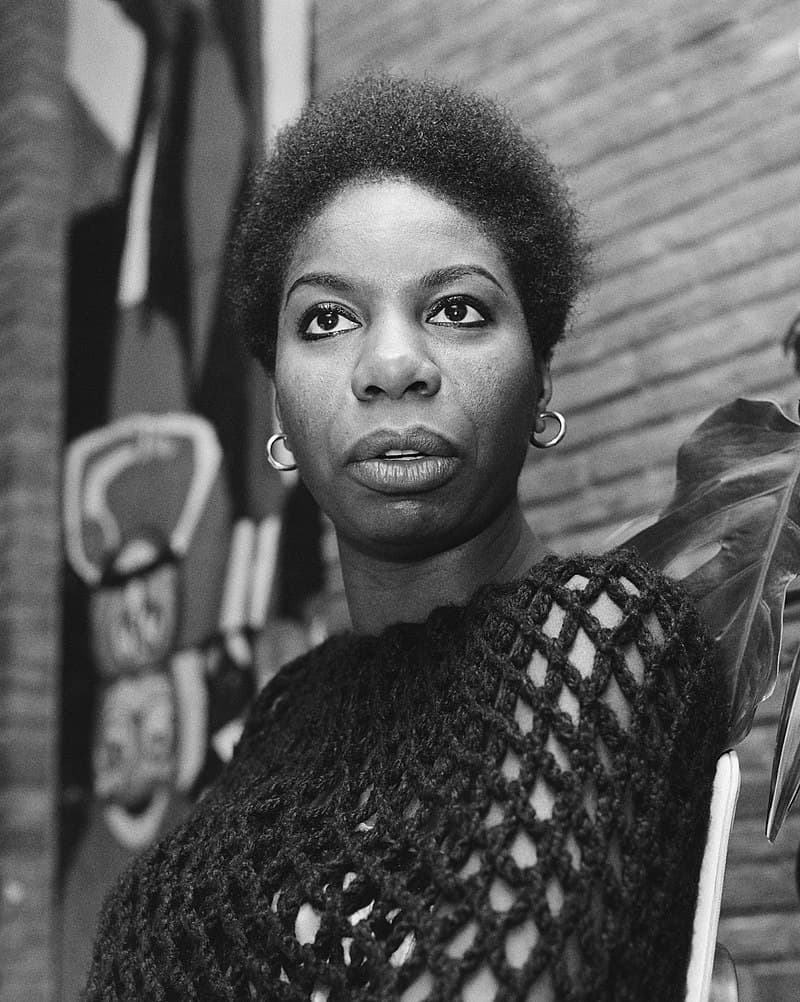 The Incomparable Nina Simone
Nina Simone was born as Eunice Kathleen Waymon in 1933 on 30 East Livingston Street in Tryon, North Carolina, where she grew up in a music-loving family and started playing the piano at the age of 4. Her father, John Devan Waymon, played the harmonica, banjo guitar, and mouth harp. Her mother Mary Kate was a Methodist preacher, and sang hymns every day. From an early age, Simone would play piano in the local church, and her mother's white employer was so impressed with her musical skills that she offered to pay for her piano lessons. At the age of 12, Simone had her first official concert, a classical recital where, due to segregation, her parents were made to sit at the back of the hall while the white people sat at the front. Simone refused to play unless her parents could sit in the front row, and so they were moved to the front. This was the young Simone's first moment of activism, with many more to follow throughout her life.
After graduating high school, Simone moved to New York City in 1950, where she studied for a period at the acclaimed Julliard School, wanting to pursue a career as a classical pianist. However, she was devastated when she was not accepted at the Curtis Institute of Music in Philadelphia, most likely due to racial prejudices. In order to survive and fund her private piano lessons, Simone started performing at the Midtown Bar & Grill in Atlantic City, New Jersey. The owner insisted that she sing as well as play the piano, so she started combining her classical piano skills with all kinds of different styles and songs that she loved, playing a unique mixture of jazz, blues and classical music. During this period, Simone took on the stage name "Nina Simone," derived from "niña", a nickname given to her by her boyfriend at the time, and the French actress Simone Signoret. Simone soon rose to fame with her iconic performances and unique sound and style.
She became an important voice in the Civil Rights Movement, daring to speak out and say what others were afraid to say through her music, with fiery songs like "Mississippi Goddamn", a response to the June 12, 1963 murder of Medgar Evers and the September 15, 1963 bombing of the 16th Street Baptist Church in Alabama that killed four young black girls. Even though her involvement in the Civil Rights Movement was in some ways damaging for her commercial musical career, Simone kept doing what she believed in the most. Her turbulent life eventually led her to distance herself from the United States and the music scene in the 1970s, when she moved to Liberia. Eventually, she picked up her musical career again in Europe, where she had to work extremely hard to start everything up again, while suffering a great deal due to her bipolar disorder. She performed widely again in the last decades of her life, still captivating and enrapturing her audiences with her incredible presence and energy, and passed away in her home in Southern France in 2003.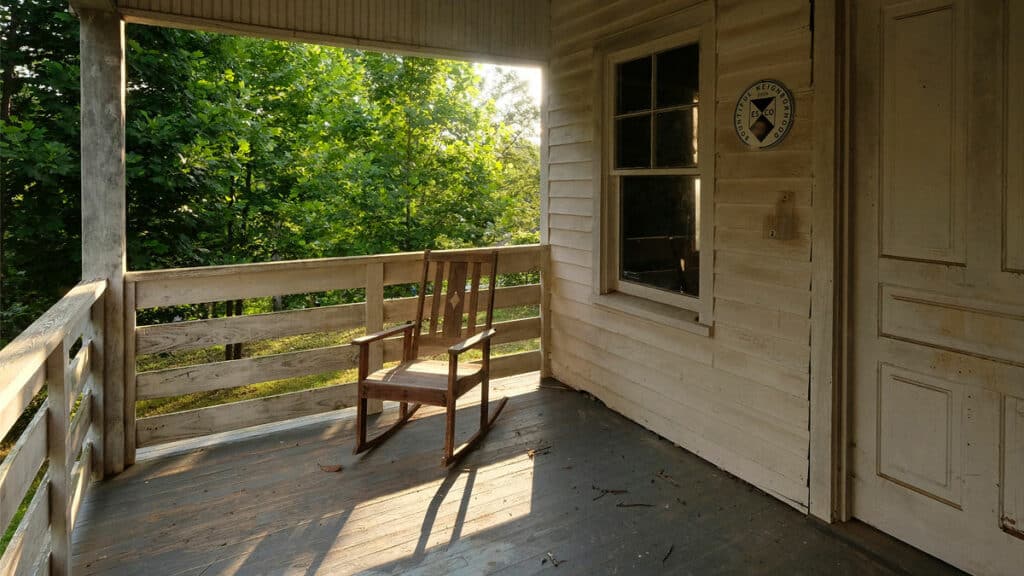 Nina Simone's Childhood Home
Two years after Simone's death, in 2005, her childhood home in Tryon had been vacant for more than a decade and faced demolishment when a local economic planner and his wife, Kevin and Julie McIntyre, bought the house and started major renovations. They hoped to turn it into a permanent monument to Nina Simone's life and legacy. The McIntyres turned to Simone's older brother Carrol Waymon for guidance in the project, and invested $100,000 of their own money in the house, installing a new porch and front stairs, fixing the foundation, and replacing bricks and beams. They attached weatherboard siding to the exterior, which came from a local church also built in the 1920s.
The inside of the house was furnished with Depression-era furniture. They installed a metal bed and coal stove, as well as a pedal organ decorated with sheet music including Simone's "To Be Young, Gifted, and Black" and Bach. Sadly, the project became too expensive and overwhelming and the McIntyres were forced to put the house up for sale. It was bought by another owner, but was back on the market by 2017, when the house again faced demolition.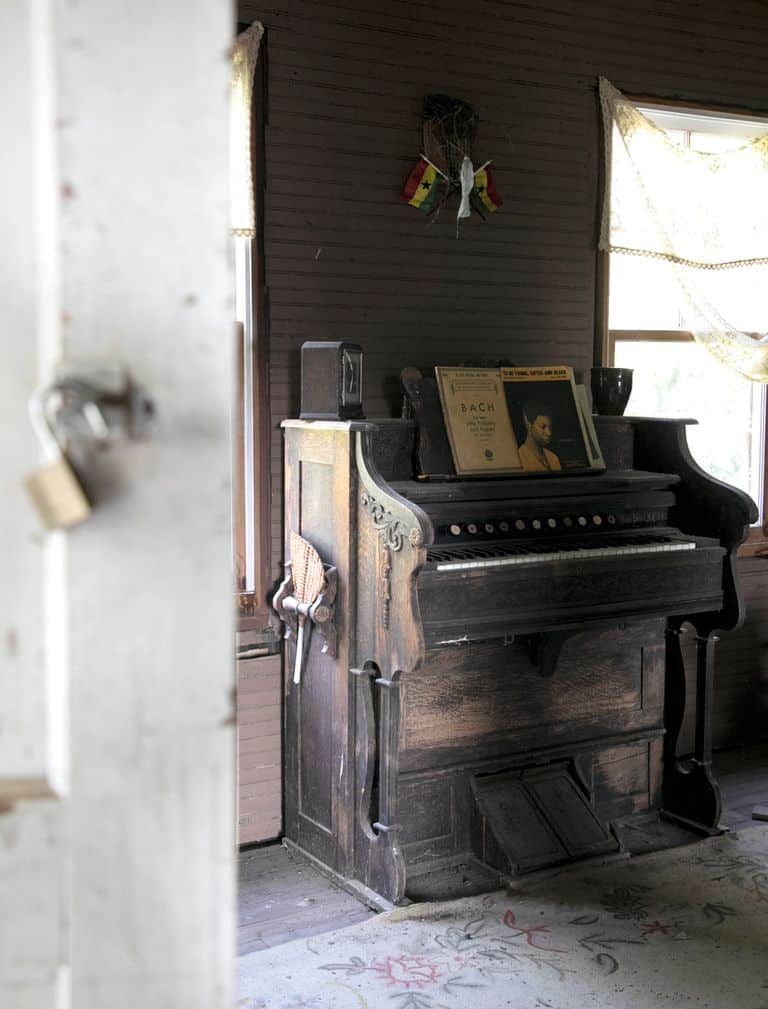 "I hope the project will inspire another thousand artists to become involved in preservation to own and steward, while bringing life back to these kinds of spaces and honoring Black cultural legacies."

Brent Leggs, Executive Director of the African American Cultural Heritage Fund
A New Future for Nina Simone's Home
At this point, a group of New York-based artists led by Adam Pendleton and joined by Julie Mehretu, Ellen Gallagher and Rashid Johnson stepped in, refusing to let the house, an important part of Simone's upbringing and legacy, be destroyed. They put together funds and jointly purchased the house for $95,000. The artists also teamed up with the National Trust for Historic Preservation, who declared the house a National Treasure and launched a campaign to restore 30 East Livingston. Other projects of the National Trust for Historic Preservation's African American Cultural Heritage Action Fund include restoring John and Alice Coltrane's home in Dix Hills, New York, and Joe Frazier's gym in Philadelphia.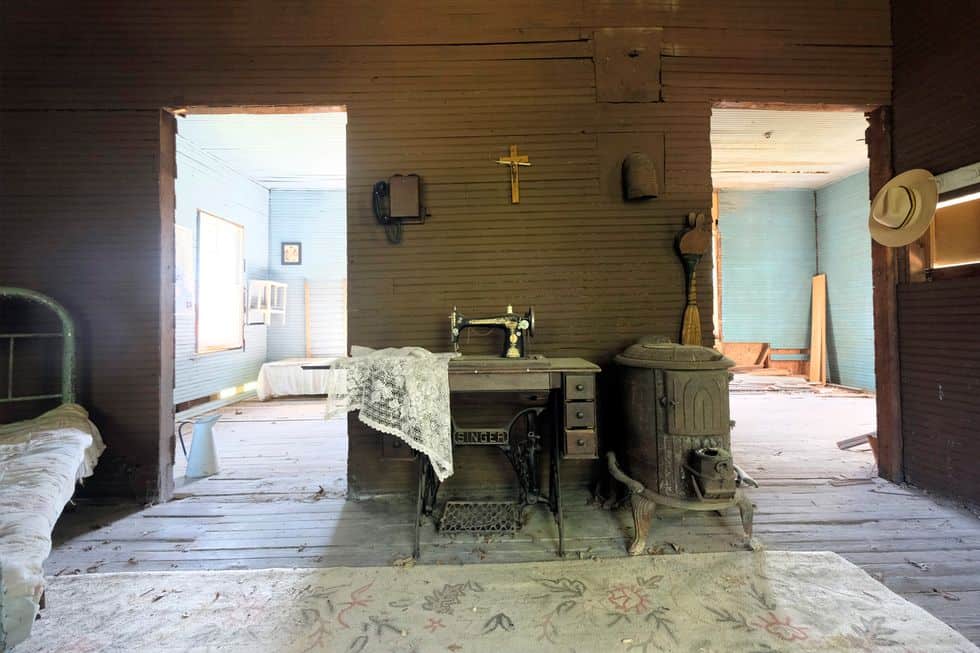 The idea is to eventually turn Nina Simone's childhood home into a retreat for writers, dancers, musicians, and visual artists, following the tradition of other artist homes that were turned into artist residencies, such as the Rauschenberg Residency in Robert Rauschenberg's former property on Captiva Island, Florida.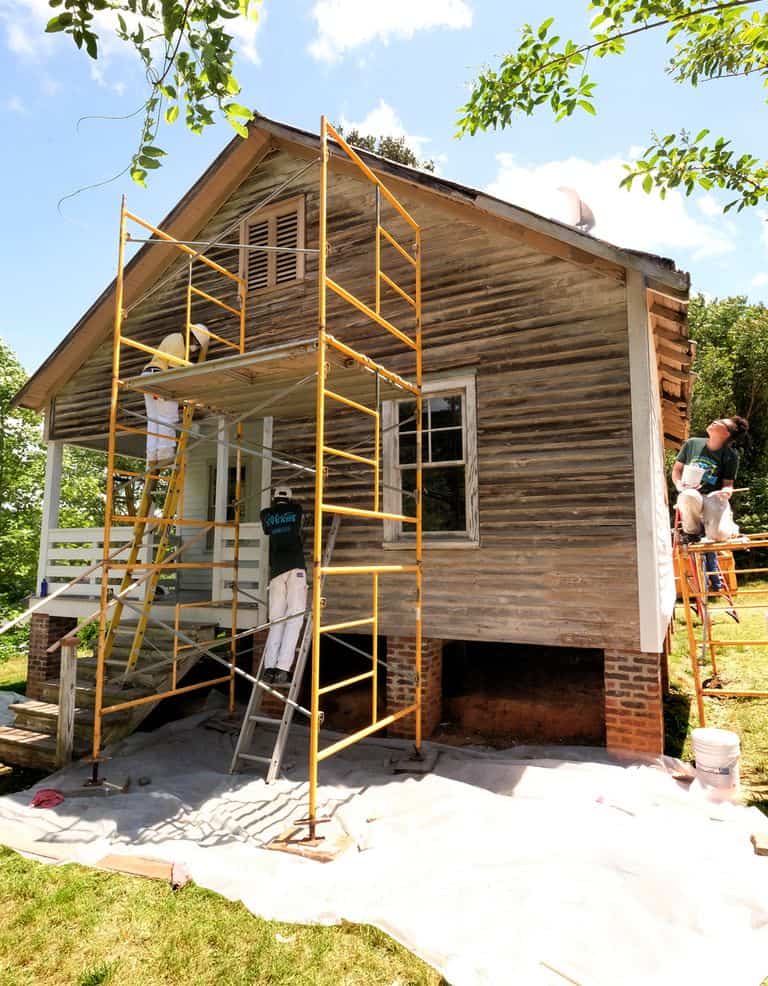 The Artists Who Saved Nina Simone's Home
For the four artists who bought the property, it was both a matter of preserving an important cultural and historical element of Nina Simone's legacy, and a political act. In the wake of the Black Lives Matter movement and the violence and discrimination faced by Black people in the United States on a daily basis, saving the childhood home of one of the greatest Civil Rights activists and political musicians was an important act.
Each in their own way, these artists combine their artistic practice with activism. Adam Pendleton is a conceptual artist who works with language and abstraction to deconstruct dominant historical, political, socio-cultural and aesthetic discourses, offering alternative narratives. Abstract artist Julie Mehretu's work is informed by politics, literature, music and the media, incorporating images of conflict, injustice and social unrest in her art. Ellen Gallagher fuses poetry, film, music and collage to explore questions of race and nation, art and artifact, reality and fantasy. Finally, painter Rashid Johnson employs a wide range of media to explore personal and shared cultural identities, critical history and personal narratives. He frequently references collective aspects of African American intellectual history and cultural identity.
The artists' initiative is a moving and inspiring effort that is deeply important on both a historical and contemporary level. Perhaps there is no better artist to represent today's struggles and fight for justice than the great Nina Simone.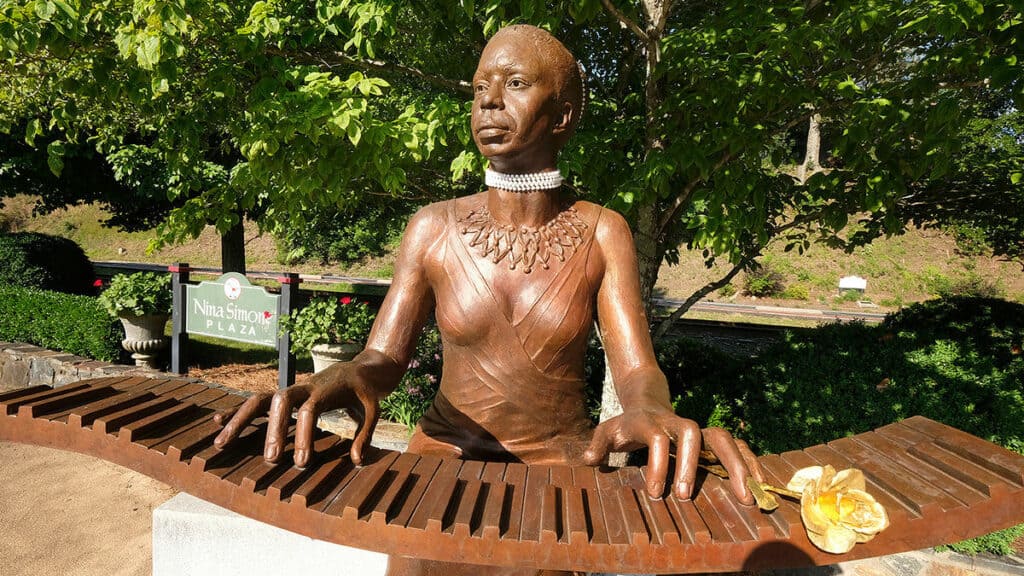 Relevant sources to learn more
National Trust for Historic Preservation
Read more on the topic on Elle Decor