A Polish gallery reaching out to the world
Interview with Gallery Directors Agata Rodríguez-Jędrusiak and Carlos Rodríguez Sainz-Pardo from Rodríguez Gallery

The joy of experiencing artists succeed is one of the strongest motivations for gallery directors Agata Rodríguez-Jędrusiak and Carlos Rodríguez Sainz-Pardo from Rodríguez Gallery. Having a gallery in Poznań, Poland, brings challenges, but also a lot of opportunities to make a mark on the emergent Polish art market. For Agata Rodríguez-Jędrusiak and Carlos Rodríguez Sainz-Pardo, it is a matter of following their instinct, whether it is about deciding on new artists to collaborate with, which art fairs to attend or the embracement of the digital world that allows them to reach out to the world in completely new ways.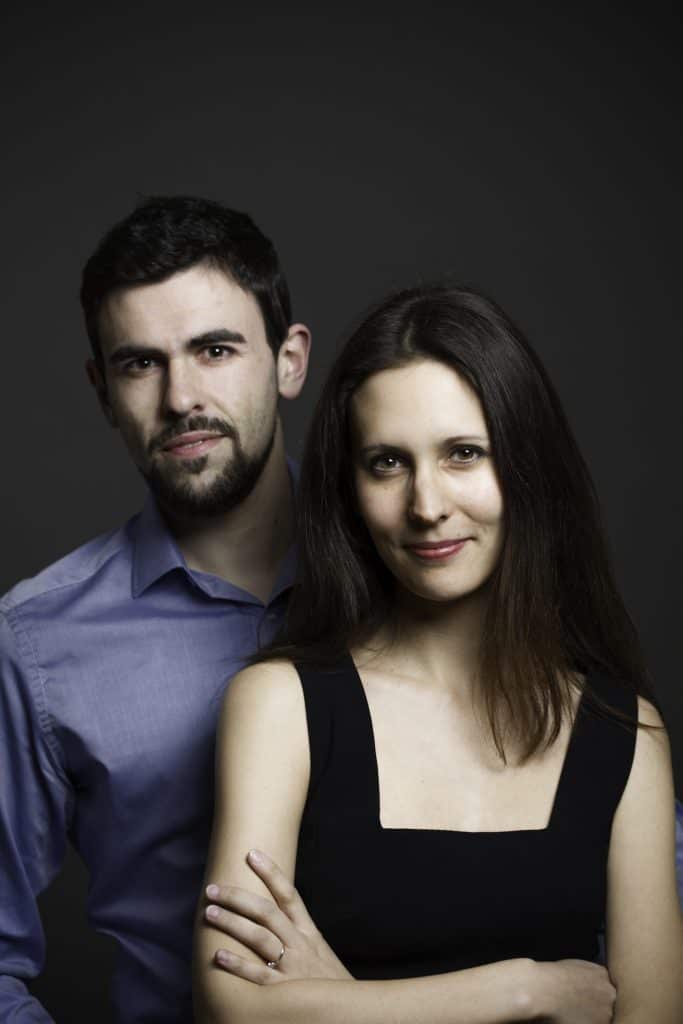 When did you first get interested in art and how did it lead you into the business of being a gallerist?
We both studied Art History at the university. Right after graduating we started to work in different galleries in Rome and London. After a few years we felt that it was time to open our own space and show the artists that we really believe in. We wanted to be an active part of the art world, and so we decided to open in Poland where the art market is still emergent and there is so much to say!
How would you describe the program and vision of your gallery? What sets your gallery apart?
We simply trust our instinct when it comes to decide which artist we want to work with, so from the beginning we didn't give a particular profile to the gallery. It kind of creates itself though. We seek artistic projects where the idea or the concept stands first, but which are also visually attractive. Not pretty, but attractive. For most of the cases we consider that is the perfect balance.
You represent a diverse group with a focus on contemporary Polish artists. Are they somehow related in their artistic practices?
The Polish art scene is vibrant and full of incredibly talented artists. We wouldn't say that they have something particular in common but maybe it is true that they are somehow far from traditional practices. They prefer more contemporary techniques such as video or photography, rather than painting for example. Most of our Polish artists use photography and installation in their works, but not only.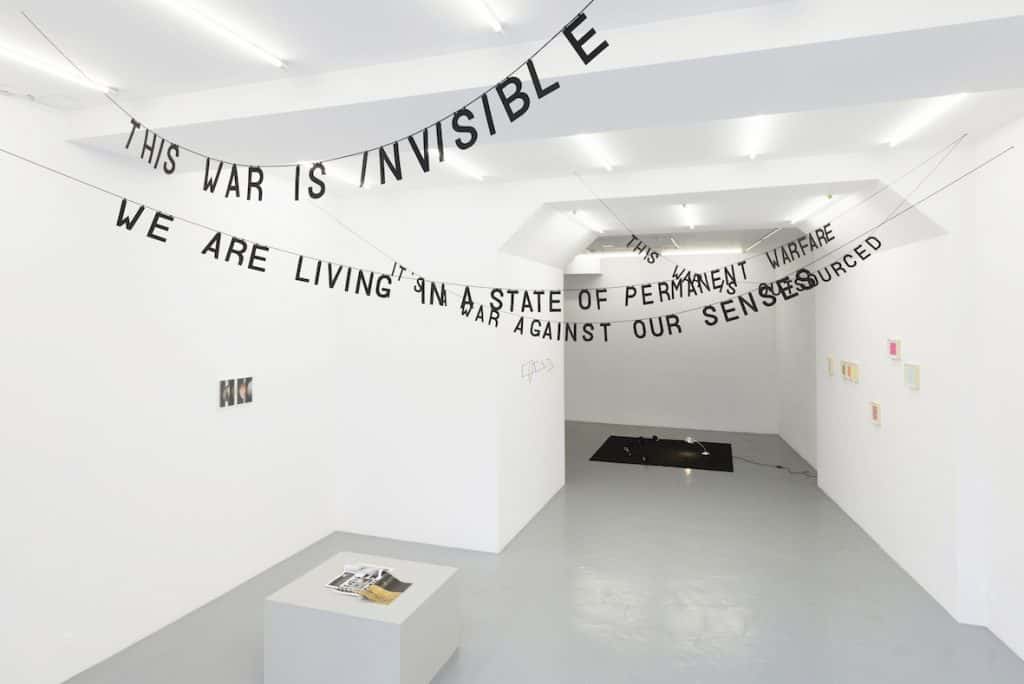 Where and how do you find new artists to exhibit and what do you look for when considering a new artist for your gallery?
There is not a formula for this. We just try to keep an eye out during art fairs, exhibitions, and on the internet! When we see something interesting, we make a mental note, and we try to follow what that artist is doing. When we run into her/his work repetitively, then we consider the chances to contact her/him.
Who is the most recent artist to join your gallery and why did you choose him/her?
That would be Franciszek Orłowski. He is one of the best Polish artist nowadays, with major exhibitions in institutions in spite of his early age (33). He is the kind of artist that you will find at Venice or Kassel in a few years. We know him personally for a few years now and it has always been part of our plans to work with him. Our collaboration has finally been materialized with his current solo show at the gallery, which was our opening exhibition this season.
Along with your exhibition program, you present various events such as talks, lectures and workshops. Can you highlight some of your previous events and tell about the motivation behind these initiatives?
Yes, we mostly do artist talks, as we believe it is a fantastic way to understand the practice of the artist. We usually invite some influential art critic or curator to moderate the talk, which makes it very interesting. We have very good feedbacks from such events, people really appreciate them.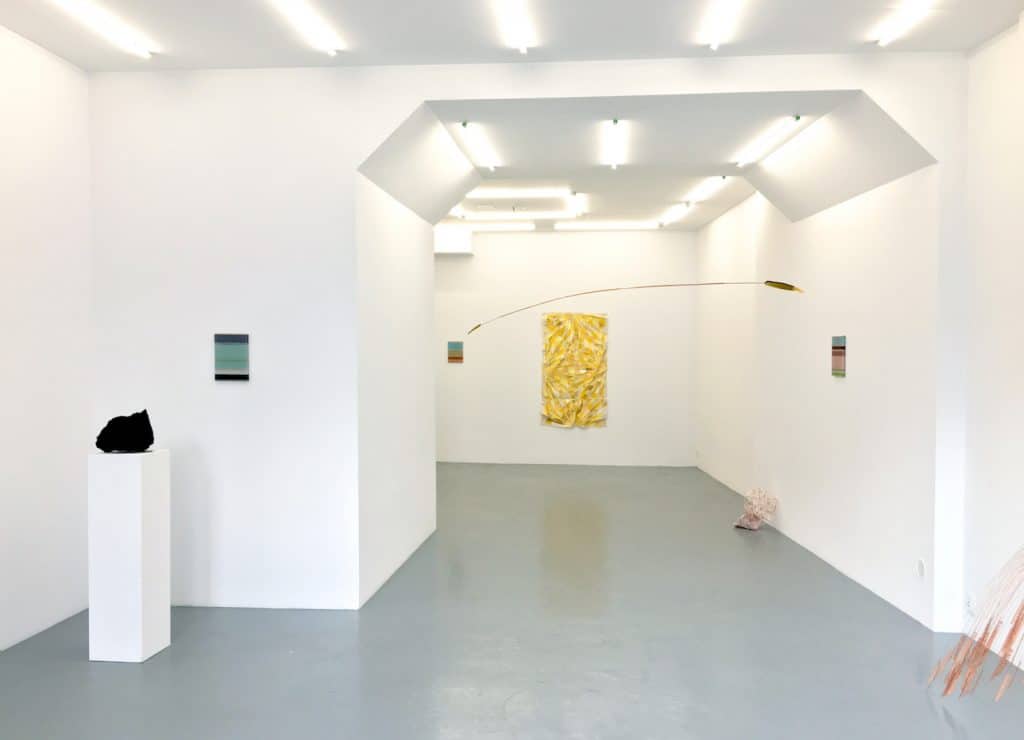 Today, a lot of your business as a gallerist is conducted at art fairs or online. What is the value of having a physical space?
We think that having a physical space will always be of great importance. It gives you the opportunity to create more ambitious projects that allows the public to understand the work of the artist on a deeper level. But not only that, artists and curators usually have the space in consideration when installing the exhibitions and creating a dialogue between the works and their surroundings. Other than that, in the gallery, the visitor feels more comfortable and takes his time to go through the exhibition. This experience is absent at art fairs. Moreover, collectors appreciate to have a place where they can meet us, visit the storage, have a coffee and a chat.
How would you describe the current art scene in the Poznań and in Poland at large?
Poznan has a long tradition in contemporary art, many well-known artists studied and started their careers here. However, in the past decade there has been a lack of galleries or spaces for those artists to work with. Luckily, over the past two years, the situation has started to change and more spaces, both commercial and non-profit, are opening, creating a quite dynamic art scene in the city.
That being said, mainly everything still happens in Warsaw. The art scene there is continuously growing in quantity and quality. There are a good number of galleries that you can easily find at the best art fairs around the globe, consolidating Poland as one of the most attractive countries for contemporary art in East-Central Europe. That is why we exceptionally participate in Warsaw Gallery Weekend, which is the main event of the year for contemporary art in Poland. It is definitely a date to mark in the calendar.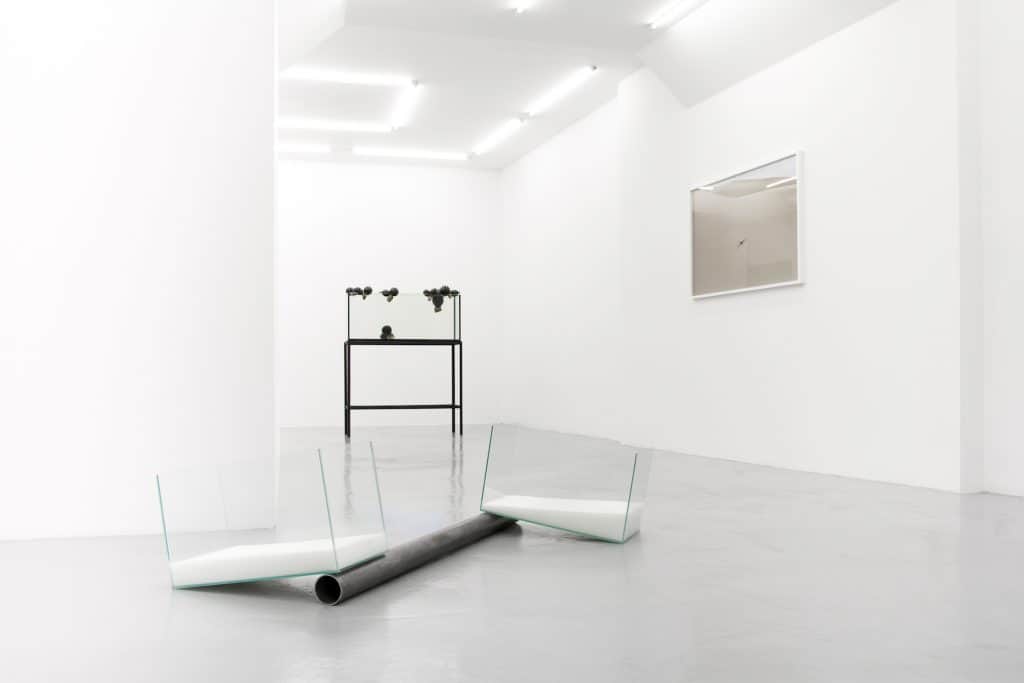 Who is your main audience, primarily local or international collectors?
We have quickly become a reference in Poznan for art lovers, but the market is rather small. We are starting to consolidate a healthy group of collectors in Poland, but we still work with more international collectors thanks to the art fairs we attend.
What role do the art fairs play for you as a gallerist?
The art fairs are an essential part of our activity, since they allow galleries to reach a wider group of collectors and professionals. It is just easier to gather all these people in London, New York or Copenhagen, rather than make them come to Poznan! Attending art fairs really pays off at all levels, but we choose very carefully which ones to participate in.
How does digitalization affect the dynamic of your business?
Nowadays everything is becoming digital, and for the most part it makes our business not only easier but wider. The way you take care of your online profile is almost as important as the gallery space. A good website, good show documentation and good social network management are very important. Other than that, online selling is starting to work and that is incredible.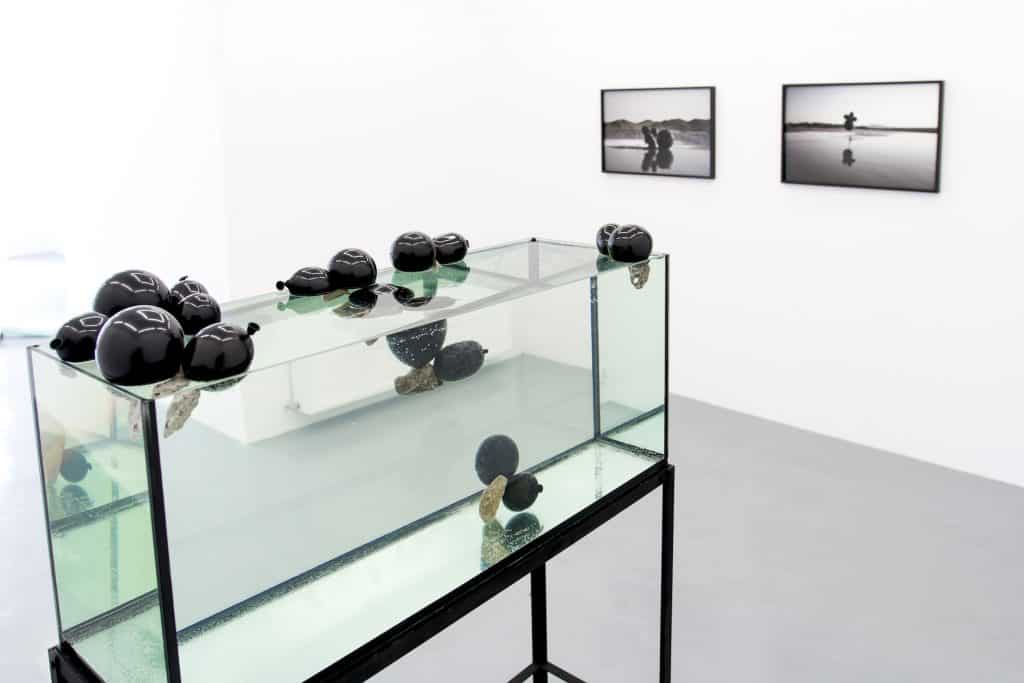 What are the most challenging and rewarding aspects of being a gallerist?
Our gallery is our life, so sometimes it is difficult to take a break, get distance for a few days. It is very time-consuming. Taking care of your artists' careers and see them succeed is amazingly rewarding!
Can you tell us a bit about your current/upcoming show?
Our current show is a solo by Franciszek Orłowski, titled There is not one. It comprises three new and unseen projects, where the artist analyses from economical and social issues such as grey economy and exploitation in the labour market to the invisible role of museum security guards in the conception of an exhibition. We have provided a dark room for a slide projection, while the rest of the exhibition has photographic support.
What are your future plans for the gallery?
We will continue with our exhibition program in Poznan, focusing on the artists that we represent. In the international panorama our goal is to attend high quality art fairs, trying to consolidate the name of the gallery within the European (and not only) art scene.