Articles and Features
The Evolution of the Art Industry into the Next Decade. Expect to see these Key Trends.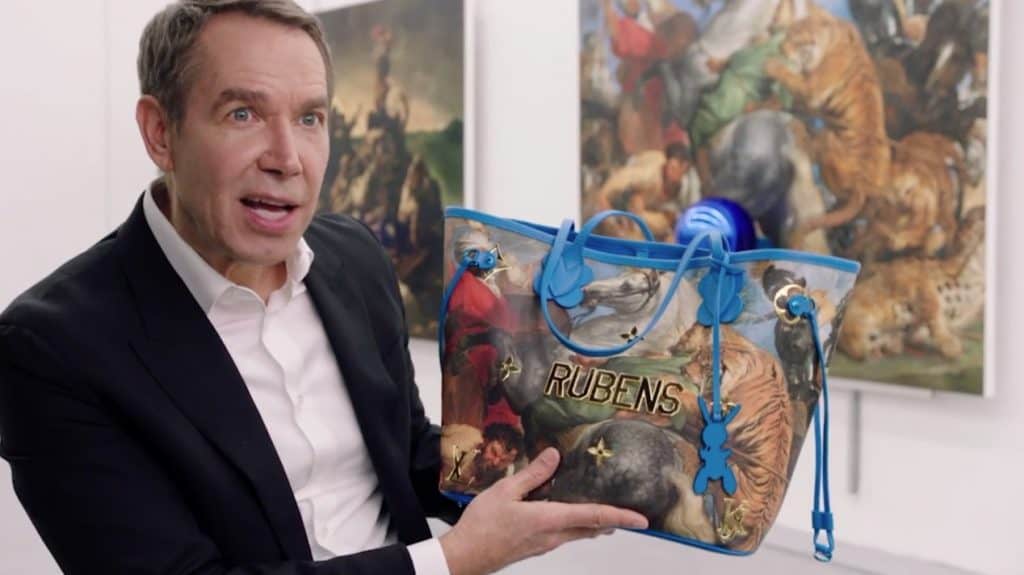 As we leave the 2010s behind and enter a new decade, everywhere we look there are summaries of the previous year and decade just gone. Lists of artists, curators, exhibitions, price milestones and the like, all of which exerted some seminal influence upon the era. But what will this year, and future years to come, look like in the art world? Even the term 'art world' is considered an obsolete phrase, as many have commented that it can now only be correctly identified as the art industry, such has been the exponential growth of all relevant metrics. Here are some of our predictions of things to watch unfold and evolve: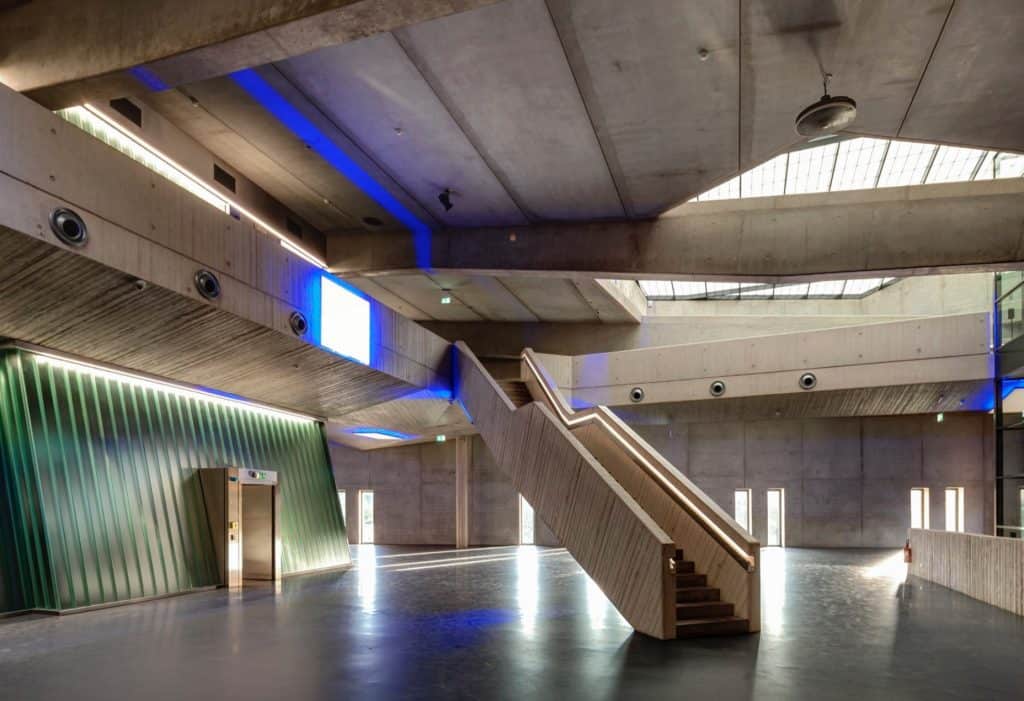 Brexit, Freeports and new trading relationships.
Now that Boris Johnson has his mandate to deliver Brexit for the people of the UK, he will also have the opportunity to establish a number of Freeports across the country. Freeports are an area of a country or a facility where goods can be brought in customs free, stored, processed or manufactured and then re-exported, with no tariffs to pay until they enter the domestic economy or are shipped abroad. They usually also include incentives such as low taxes and lighter regulation. Johnson's plan is part of his strategy to boost post-Brexit trade, taking advantage of opportunities including new trade deals with the United States and fast-growing Asian markets. Some see free ports as a potential impediment to maintaining frictionless trade with the European Union, still the UK's largest export market, so it is difficult to envisage if they will somehow oil the wheels of art transactions between buyers and sellers across continents, or if they will facilitate art trades that are vehicles for other more shadowy financial transactions.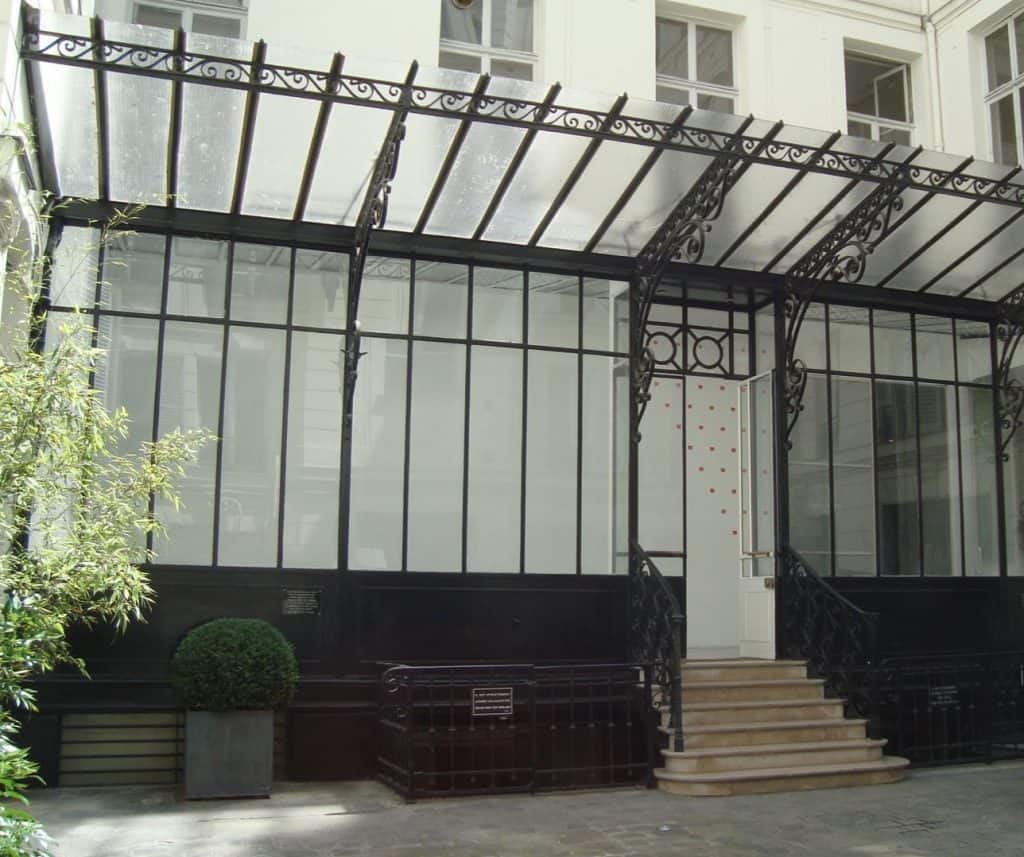 Brexit and the rise of Paris
Paris is clearly having a moment. But maybe it's more than that now that the UK is poised to exit the European Union. Timed to coincide with last Autumn's FIAC with the opening of a Raymond Pettibon show, David Zwirner opened his first Parisian Gallery in the fabled former Marais premises of Yvon Lambert. When quizzed by the New York Times on his decision to open yet another branch of his gallery he said "People have been asking me, "Are you closing the London gallery?" Of course not. I love the London gallery. But with Brexit, opening a second gallery in Europe felt like a much more logical move. I'm European, and I love Europe. Brexit has been weighing on me." A number of prominent galleries have been rumoured to be looking at spaces in the City of Lights too, among them Hauser & Wirth and Pace. Will London be supplanted? Perhaps not, but this potential hedge move from the major players ensures there will at least be another major capital to rival the gallery scenes of New York and London.
Continued Blurring of Collecting Categories
Twenty years ago collectors were divided into only a few categories. There were art collectors certainly, but many, many fewer than is the case today, and thereafter groups could be sorted into interests like wine lovers, or classic car aficionados. The kind of trading platform like eBay, where one person's off casts is another's collectible treasure was a long way from an idea never mind reality. In the early 2000s, when part-time DJ Simon de Pury was at the helm of Phillips Auctioneers, he had the radical and brilliant idea of adding all kinds of design collectibles to auctions of accessibly affordable, recently made contemporary art. Vibrant sequences of lots routinely included manga inspired Japanese art, Danish modern furniture, ceramics, limited edition toy robots from the Seventies, Jeff Koons skate decks, and even Marc Newson ikepod watches.
Christine Kuan, Director of Sotheby's Institute of Art in NYC has observed "I think the total collapse of traditional boundaries and collecting categories—Old Masters selling in contemporary sales (TEFAF), design alongside painting, commercial and non-commercial content in the same exhibitions and online platforms, artists as curators and vice versa, business as art and art as business, science and art, and the breakdown of geographical barriers has been key".
Last Spring an unworn pair of Nike's original 1972 waffle sneakers sold for $475,000 to Canadian entrepreneur Miles Nadal. Nadal dropped a further $800,000 on a collection of other rare training shoes, including seminal Jordan's and Adidas pairs, even though doesn't even wear sneakers himself. When he learned about the fast-growing world of sneakerheads, and the rise of streetwear in the collecting world, he realised sneakers were worth buying into. Of his newest investment he said. "I've always been an appreciator of iconic collectibles — cars, watches, art, books, antiquities," he said. "And so I thought this would be a really cool thing to have." As this new millennial fashion for cross-collecting different cultural artefacts leads to a further breakdown of both traditional art market sectors and the privileging of oil paintings and sculpture, expect to see more and more unexpected items fetching eye-catching prices, art dealers giving interior design advice and many more types of objects to find new ways of being recycled, replacing the very passé twentieth century custom of being thrown away.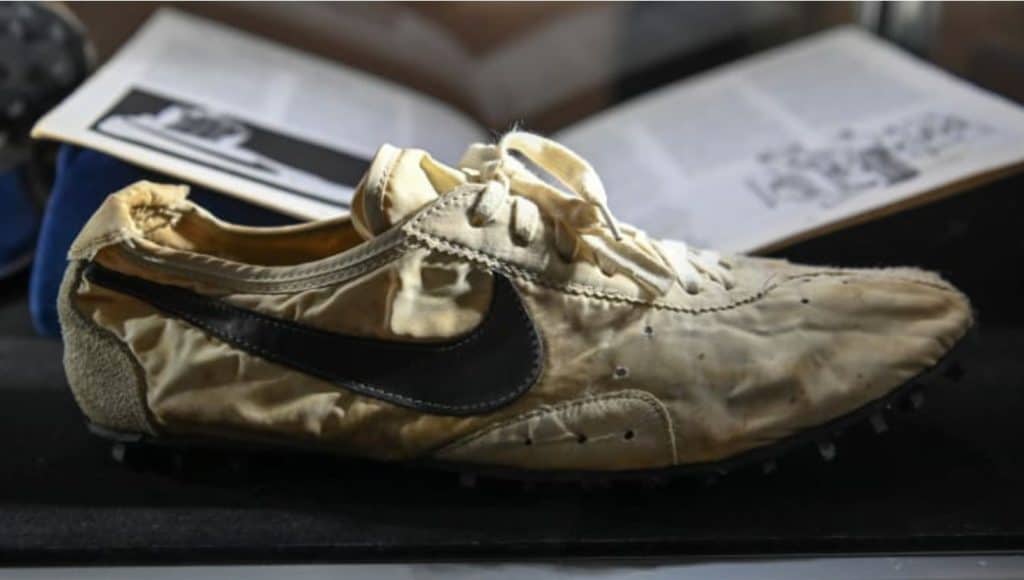 Art x Fashion x Creative Collaborations
This burgeoning trend follows the point made above—that collecting categories are becoming blurred to the extent that arbitrary boundary lines no longer exist between art and products in the way they used to. Once upon a time artist collaborations extended to Mouton Rothchild's commissioning of paintings from leading artists for their Chateau Mouton Rothschild Pauillac bottle labels, an annual event practiced by the company since 1945, or BMW's art car, their car-as-canvas project held annually since 1975. Nowadays, artists are the new designers, curators and creative directors and their crossover progeny are everywhere. From Murakami and Koons with Louis Vuitton, to Sterling Ruby's project with Raf Simons, a project that ultimately inspired him to open his own fashion line S.R Studio L.A. C.A, not forgetting KAWS' collectible figurines, many of which are largely indistinguishable from actual artworks by the same artist, expect artists to increase their profiles, their fame, and their hegemony at the pinnacle of the design world.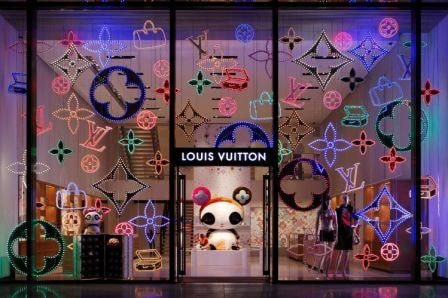 Digital Innovation and a True Online Fair
One of the key developments of the last ten years includes the massive increase in art fairs, resulting in an insanely packed annual fair calendar that manages to include more or less every major city in the World (plus many others). Add to that the growth of the online promotion, marketing and selling of contemporary art through various platforms, it is clear that the digital sphere remains the only real frontier ripe for expansion, or disruption, or both. Since the inception of Artsy in 2012 many other players have introduced their digital offerings in this field. Instagram has become a highly visible environment for the exposure and also sale of art. It is inevitable that burgeoning technologies such as virtual reality and 3D modelling, existing digital models, entrepreneurship and the insatiable desire from a growing and ever-richer collecting community for contemporary material culture coalesce to develop a viable online art fair.
An unregulated industry to be tamed?
The art world, or industry as we have established it now merits being called, is worth an estimated $67b annually. It is also an unregulated field, representing an asset class that has out performed every other investment vehicle over the last 50 years, according to the comprehensive Sotheby's Mei Moses Price Indices. As such it has proven susceptible to fraudulent activity, as embodied in the recent high profile case involving secondary market dealer Inigo Philbrick and his alleged misrepresentations and misdemeanours. The art industry is filled with stories of dealers and collectors who have come into conflict with each other, most often involving some or all of price transparency; agreed net, gross and margins; legal authority to represent works for sale; remittance of funds; overselling of shares in works, plus many other variations on these themes. In cases such as this, investors can pay for a share of a painting often with little or no knowledge as to who holds title to the work, who the other interested parties might be, who the seller has fiduciary responsibility towards, and how many or who other investors might be. Cases exist of an artwork having being sold by 300% or more.
Emerging blockchain technology could have the potential to resolve some or all of these issues. 'Blocks' on the blockchain are made up of digital pieces of information, storing information about transactions like the date, time, and dollar amount. Blocks can also store information about who is participating in transactions, either through names or through the anonymity of digital signatures. However, even though the technology is well positioned to enable new levels of transparency on an artwork's history, as well as irrefutable proof of ownership, there are myriad potential providers, all with varying degrees of establishment and trust, and none of which have achieved a kind of accepted industry standard status usage and consensus brings. It remains to be seen if a de facto force emerges in this intriguing sector.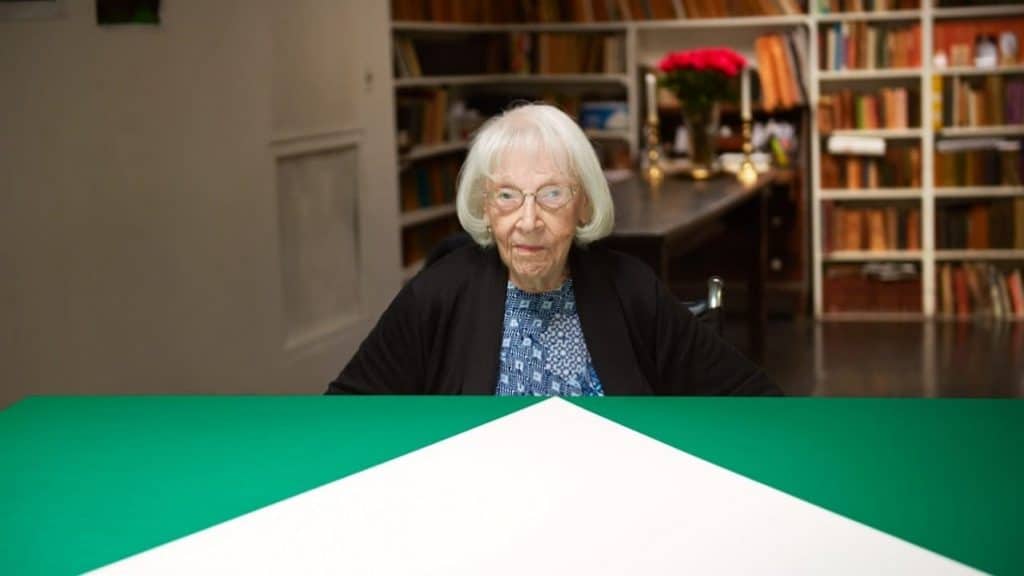 'Rediscovered' is the new 'Emerging'.
There was a time when galleries represented artists they discovered—making their premises, mission and all creative and business energies geared towards developing careers of those they each identified as the generational talents of their time and place. This practice is essentially what earned contemporary galleries their 'contemporary' moniker—their focus on the 'new art, now' of emerging artists and subsequent shepherding of their journeys to established, mid-career and, all being well, eventual blue chip status. Then the art world changed and business opportunities in secondary market trading became recognised as significant income drivers, with galleries advising their collector communities on the asset class potential and investment tactics inherent in the 'right' choice of acquisitions. This kind of strategy was dependant upon the opportunistic recognition of gaps in the market, where artists whose places in the books and the museums and the pantheon of the canon was not reflected in their market price at auction. Nowadays talent spotting and art history in tandem with one another makes up a new feature of any self-respecting gallery's activities—the identification of historic artists of significance whose careers are yet to happen in any meaningful way. The list of 'rediscovered' as the new 'emerging' is an ever growing one, often to be found in hitherto marginalised categories of gender or ethnicity. Think Hilma Af Klint, Carmen Herrera, Sam Gilliam, Alma Thomas, Ron Gorchov, Stanley Whitney, Maria Lassnig, Sanyu, Frank Bowling and innumerable others—all have experienced careers somewhere between non-existent and under-the-radar, and all have become highly sought after with degrees of success varying between substantial and stratospheric. No self-respecting gallery will overlook the possibilities of mining the last decades to find overlooked artists with substantial catalogues of material.
The continued rise of the Mega-Galleries
The last decade has seen many well established and mid-tier galleries with impeccable reputations and seemingly bullet proof businesses close their doors for good. Whilst the details of these cases are often pertinent to the personal situations and choices of their proprietors, it is an inescapable reality that many of the contemporary art world's top artists (measurable by institutional recognition, renown amongst collectors and consistently high and growing market prices) have left well regarded representation in order to be recruited by the galleries at the top of the food chain. These stellar rosters are now the almost exclusive preserve of what has become known as the mega-gallery, a small coterie of players commonly understood to include Gagosian, David Zwirner, PACE and Hauser & Wirth, with a handful of others part of, or with the potential to join, this exclusive club. Characterised by huge lists of represented talent, museum quality exhibitions, production values akin to Hollywood studios, publishing and content empires to add lustre (and scholarship) to brand value, and multiple branch locations often designed by pre-eminent starchitects in the world's major art capitals, these behemoths account for a high percentage of all art traded globally. It used to be unthinkable that a privately held art gallery could challenge the massive industry leverage of Sotheby's and Christies—expect to see the mega-galleries not only consolidate their positions at the top of the tree but to innovate new ways to grow and increase their influence.
Relevant sources to learn more
Read about the Trends that Shaped the Art World of Today by Sylvain Levy
Read more about the changing Art Industry – Virtual Museums by Sylvain Levy