Articles and Features
Shaping Identities: Contemporary Greenlandic Artists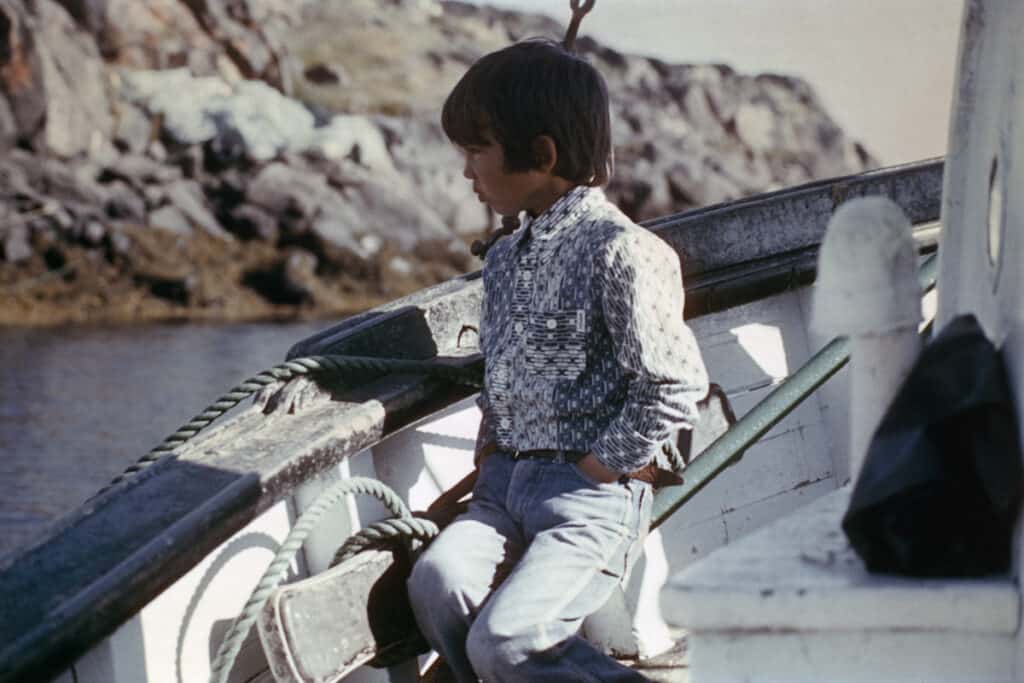 By Adam Hencz
"I hope that my way of making art can reflect the time I live in – as a product of the time, environment, circumstances, society, and of the life I live right now. Art should shift and redraw boundaries."

Lisbeth Karline Poulsen
Artistic expression in Greenland spans thousands of years and is constantly evolving. Under Danish colonial rule, artists were heavily influenced by European art, but with the political activism of the 1960s, artists became progressively interested in expressing a Greenlandic national identity. When in 2012 the Danish Pavilion for the Venice Biennale featured a collaboration between Greenlandic and Danish architects called Possible Greenland, the exhibition was interpreted by many as Denmark's gesture to show the viability and potential of Greenlandic artists for the global audience and the art market as well as to accept the region's fragile identity and unique culture. The pavilion addressed the vital changes of the Arctic Region as Greenland had been undergoing a sharp shift towards political independence and business development in the midst of climate change.
Today, Greenlandic artists continue to have a strong voice in shaping the national identity of their homelands and bring their idiosyncratic artistic expressions to both local and international audiences. While educating the world on the indigenous cultural heritage of the region, as the Danish Commonwealth is splitting apart, these artists are also calling for more support of the arts as a means for Greenlandic people to find solutions to their own social and economical problems. We dive into the artistic practice of emerging and established Greenlandic artists who explore both the island's changing identity and its social frustrations.
Martin Brandt Hansen (b.1990)
Martin Brandt Hansen, born and raised in Nuuk, is a fresh graduate from the Royal Danish Academy of Fine Arts, but he is already making his mark in contemporary Greenlandic visual art. He works with sculptures and installations, with inspirations ranging from Greenlandic metal rock to mythologies from Inuit culture. In his ceramic sculptures, he lets himself be absorbed into the colours of the glazes made from elements of Greenlandic nature.
"In my art, I explore the relations between the ethnographic and contemporary art of the indigenous Inuit culture. I call the visual imagery of my aesthetics Ethno-Gothic," said Martin Brandt Hansen on the occasion of the exhibition In our lifetime: New Art from Greenland, where he exhibited his mask-sculptures, in the company of four other young Greenlandic artists. The exhibition commemorated 40 years of home rule and 10 years of self-governing Greenland. The exhibition was curated by the Greenlandic-Latvian visual and installation artist, Bolatta Silis-Høegh, and was first shown at the North Atlantic House in Copenhagen in 2019, later moving to Nuuk Art Museum in the following year.
Julie Edel Hardenberg (b.1971)
Julie Edel Hardenberg was born and raised in Nuuk, and as many Greenlandic artists, before establishing their practice in Greenland, he was educated at Scandinavia's renowned art academies, namely the Den Nordiska Konstskolan i Kokkola, Finland (1995), the Art Academy of Trondheim, Norway (1999), additionally gaining her MA degree in Art-Theory and Communication at The Royal Academy of Fine Arts, Denmark (2005).
Her photographs and artists books explore the ethnic and cultural identity of her homeland and shed light on the unequal structures of power relations that exist between Greenland and Denmark. The artist is herself of mixed Inuk (Greenlandic) and Danish background. With roots in both cultures, she has an insight into different Inuit identity and self-perceptions – nonetheless, including the economic and social interdependencies that exist between the two countries, and the inherent impacts on Inuit communities in Greenland; entangled or trapped in a divided identity, and between power and powerlessness. In addition to her rich experience, which includes international exhibitions, recognitions, and position of trust, Julie Edel Hardenberg has published five books and worked with scenography and installations for featured films, theatre plays, and dance performance shows.
Inuuteq Storch (b.1989)
The written history of Greenland has mostly been made by foreign forces and most of the images, photos, and documentations were taken with the assistance of foreigners or through the lens of their first experiences with the island. Inuuteq Storch studies his own nationality and cultural roots by constantly developing archival projects, collecting photographs and letters from family, friends and locals. These found photographs show different perspectives of everyday life in various periods of Greenlandic history; for example, his book Porcelain Souls gathers material from the late '60s to the early '80s, while his ongoing project, Mirrored – Portraits of Good Hope spans back even to the 19th century. His most recently completed work, the photobook entitled Flesh, collects his photographic reflections on his individual Greenlandic identity while living and studying in New York.
In an interview with Notas Al Futuro, Inuuteq Storch reflected on the experience of coming from the Western shores of Greenland and shared his vision as an artist. "Even though nature gives us a lot, we import almost everything, and because of that, we have a very open view of the rest of the world. But the world has a narrow knowledge about us. Foreign acceptance is the norm in our country. As an artist, I need to be accepted in other countries to get the acceptance of my people. On top of that we are still fighting against the stereotypes that were created when we were a colony. This is part of the fight, the fight to remain, to know who we are, to keep our identity alive." At the age of 20, the artist's first solo show was at Taseralik, the culture house in Sisimiut. He graduated from Fatamorgana in Copenhagen in 2011 and he received a certificate from the General Studies program at the International Center of photography in New York in 2016.
"Art can help us ask questions and see the world from a new perspective. Pose questions. To myself as well. It's all right that it hurts and that they're difficult to answer because the most difficult questions are the most important ones to answer."

Inuk Silis Høegh
Inuk Silis Høegh (b.1972)
Artist and filmmaker Inuk Silis Høegh comes from a family of Greenlandic artists, his father is famed photographer and videographer Ivars Silis and his mother is Aka Høegh, one of Greenland's most prominent artists, often cited as being one of the originators of the country's independent artistic identity. His sister Bolatta Silis Høegh is also a contemporary artist and curator.
Inuk Silis HøeghIn has worked broadly with films and art projects all around the globe, for example documentaries focusing on cultural values and changes in the Greenlandic society, or art installations raising awareness of climate change. In 2013, Høegh's art installation Iluliaq was acclaimed and received wide media coverage. Iluliaq was a monumental sculpture of an iceberg, installed in the Great Hall of the National Gallery of Canada, in Ottawa, as part of the exhibition Sakahàn: International Indigenous Art. The work provided a commentary on climate change, as it appeared gradually to "melt" as the windows of the Great Hall were replaced over the duration of the installation.
The land art project THE GREEN LAND is one of Inuk Silis-Høegh's latest initiatives inspired by the diverse nature of Greenland. It represents each of the four elements: earth, water, fire, air and opens up for contemplation on the Arctic in a global context, triggering the viewer's imagination and conception, and – on a different level – initiating a conversation about art and its viewer. In addition to Inuk Silis-Høegh, the artist group behind THE GREEN LAND consists of the Danish sound artist Jakob Kirkegaard, the Swedish fire and pyrotechnician artist Wille Christiani and the Norwegian designer within digital sustainability Arild Midtbø Kalseth.
Bolatta Silis Høegh (b. 1981)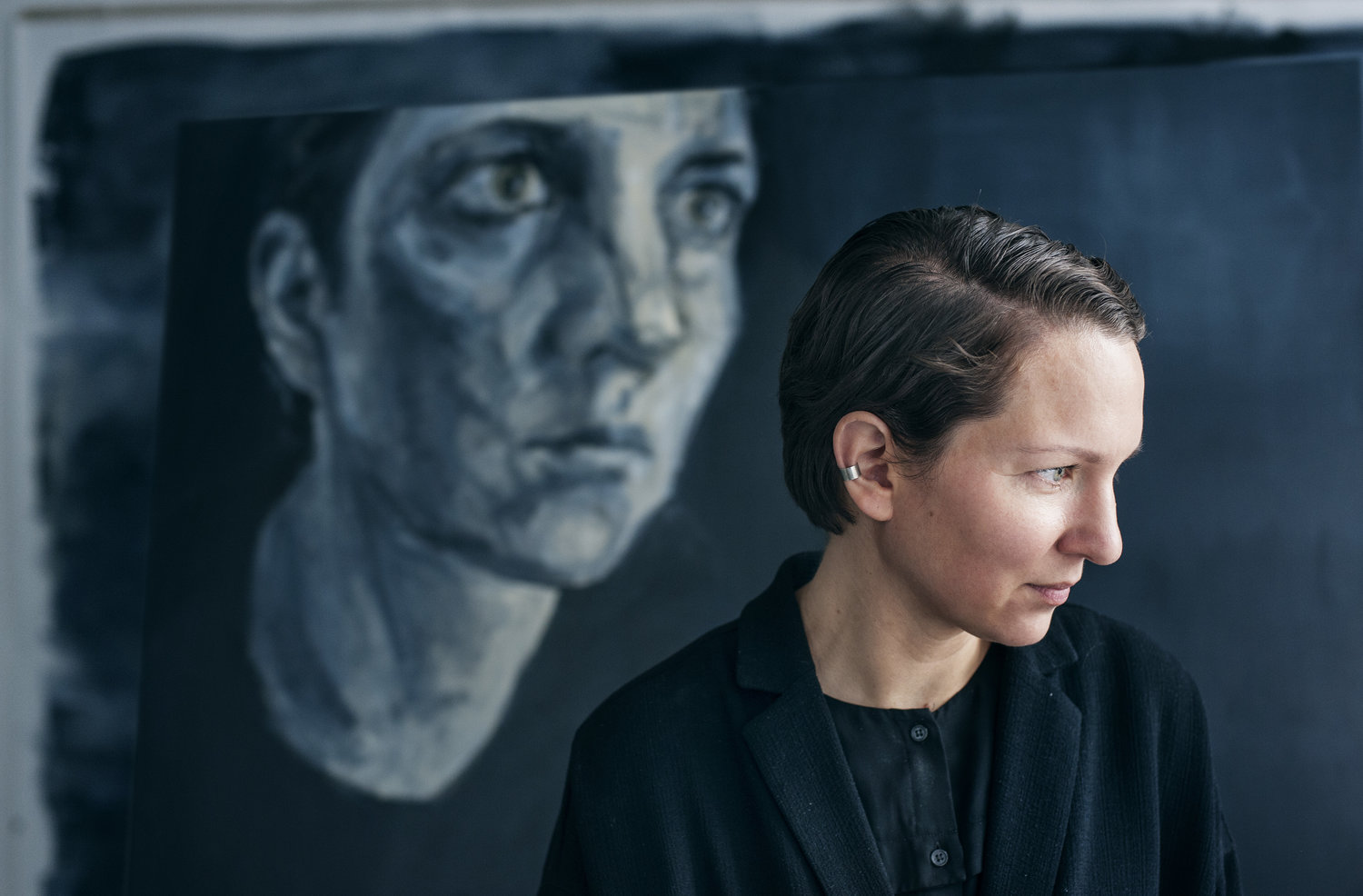 Coming from a family of artists, Bolatta Silis Høegh has established her name as one of Greenland's great visual artists. Currently working out of Greenland, Denmark and Sweden, the artists graduated from Aarhus Academy of Art in 2006 and has had numerous solo and group exhibitions throughout the years in both Denmark, Greenland and internationally as well as curated exhibitions for young Greenlandic artists amongst others.
In October of 2013, the young Greenlandic self-rule government voted to abolish a decades-long prohibition on mining for radioactive materials like uranium as well as rare earth materials. Even though the more revenues from mining or oil, the more Greenland weans itself off Denmark's annual grant that accounts for more than half the island's budget, thus steering the country towards economic independence, the legislation was criticised as it was passed without consulting the Greenlandic people and ignored calls to properly inform the population of the risks posed by uranium mining.
This debate was the spark that inspired Bolatta's solo exhibition, Light On Lights Off, which toured the Nordic region in 2015 and 2016. Her rage, embodied in blood and scars and her naked flesh conveying both vulnerability and the raw source of these emotions carried the environmental protest to another level. "I have definitely inherited the respect for nature, guided by so many myths and legends. Being in Greenland you do feel the powers of nature, and I want to show that." Bolatta Silis Høegh told Huffington Post in an interview. The darkness and melancholy of her paintings also evoke the fear and violence many people in her homeland experience. "I couldn't put my uranium anger into words, but painting it out opened up other hidden memories that I had long forgotten," the artist continued. "Greenland has some of the highest rates of violence, abuse and suicides and by not discussing our problems openly I see it as kind of society's acceptance of the monstrous, and now we are going to do the same to our nature."
Learn more about Greenlandic visual artists
Martin Brandt Hansen
Julie Edel Hardenberg
Inuuteq Storch
Inuk Silis Høegh
Bolatta Silis Høegh