Articles and Features
The Other Bob Dylan: Visual Art by the Music Legend
By Shira Wolfe
"I'm pretty much interested in people, histories, myth, and portraits; people of all stripes."

Bob Dylan
This article series explores the lesser-known artistic output of artists who became famous for another medium or genre of art. Often, great artists wear many different hats, but break through and achieve acclaim because of their work in one specific medium. We aim to highlight the multifaceted nature of their talent by shining a light not on what they are best known for, but on the lesser-known side of their artistic production. This edition features the visual art of iconic musician Bob Dylan, who has been painting and drawing since the beginning of his music career in the 1960s and is about to have a major retrospective of his artworks at the Patricia & Phillip Frost Art Museum at Florida International University, opening in November 2021.
Bob Dylan, Music Legend
Bob Dylan is arguably one of the most influential musicians of our time, whose extensive body of work includes some of the most popular songs ever written. He first emerged on the scene in New York's Greenwich Village in 1961, performing his songs in coffee houses and folk clubs. That same year, he was signed to Columbia Records, and he released his debut album in 1962. He became the voice of the anti-war movement and performed all over the United States at folk festivals, rallies, in large rock stadiums, and finally all around the world, releasing over 50 albums throughout his career. Dylan has received numerous awards for his contribution to culture and society, including America's National Medal of Arts in 2009, the Presidential Medal of Freedom in 2012, and the 2016 Nobel Prize in Literature. He has also written several books, including a poetry collection and his memoir Chronicles, Volume One from 2004. It should come as no surprise, then, that the prolific artist has also explored the visual arts.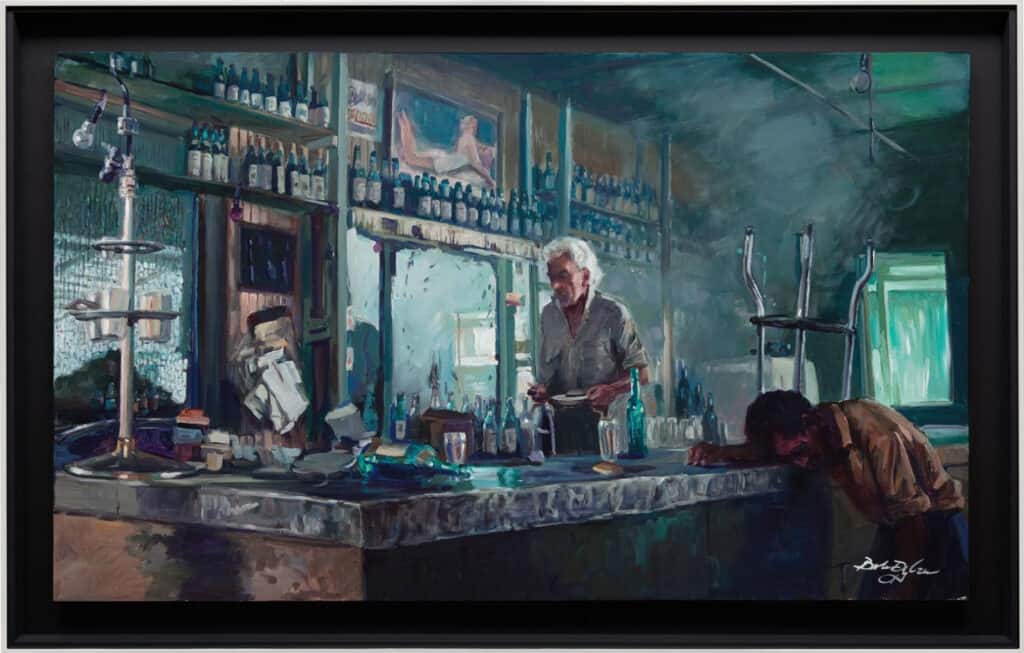 Bob Dylan's Visual Art
According to Dylan, he began making visual art as early as the 1960s. He would draw whatever was around him – the typewriter, a crucifix, pencils, pins, cigarette boxes, and loose track of time completely. In his 2004 memoir Chronicles, he explains: "Not that I thought I was any great drawer, but I did feel like I was putting an orderliness to the chaos around." A few of his early drawings became visible to the public in different ways, for example as the album cover for The Band's 1968 debut album Music from Big Pink. In 1994, Dylan put out a book of 92 drawings titled Drawn Blank (a collection of his drawings created while on tour in the late eighties), and in 2007, he exhibited reworked versions of these images at the Kunstsammlungen Chemnitz in Germany, and then at the Halcyon Gallery in London in 2008. These drawings were a way for Dylan to relax and refocus his mind while touring all around the world, from the United States to Europe and Asia. He reworks his drawings the same way he tends to rework his own songs, sometimes making subtle changes, sometimes rewriting complete verses. This tendency to revise his own works is very visible in his Mondo Scripto series.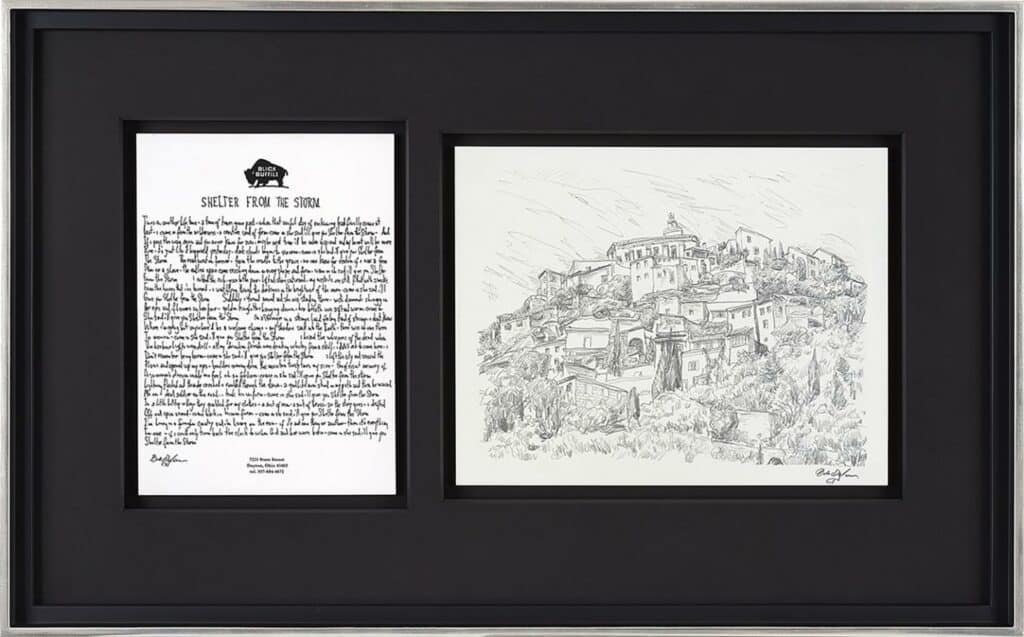 Mondo Scripto
Dylan's Mondo Scripto series features a selection of his most well known lyrics, handwritten by him in pen on paper and each accompanied by a graphite drawing. At times, Dylan altered a few lines of his songs, while at other times he rewrote complete verses, creating a bold new interpretation of his classic works, each paired with his personal visual impression.
"Seeing many of my works years after I completed them is a fascinating experience. I don't really associate them with any particular time or place or state of mind, but view them as part of a long arc; a continuum that begins with the way I go forth in the world and changes direction as my perception is shaped and altered by life. I can be as profoundly influenced by events in Morretes, Brazil as I am by the man who sells me El País in Madrid."

Bob Dylan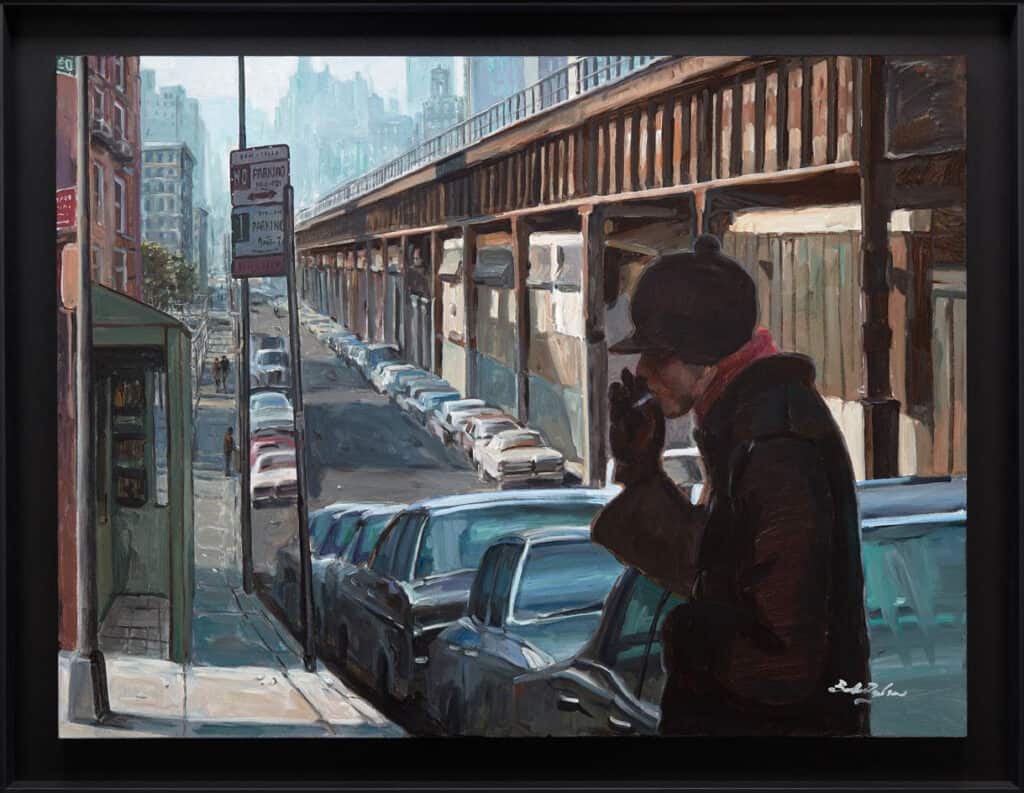 Cities and Countries Series
Since 2010, Dylan produced several series based on his experiences of different parts of the world. In 2010, he created The Brazil Series; in 2011 The Asia Series; and in 2013, The New Orleans Series. Each of them draws from life, memory, archival film footage and photography, and reflects influences from European modernism to contemporary art. Since 2015, he has been working on the ongoing series The Beaten Path, presenting a panoramic vision of the American landscape. In his most recent works, he focuses more and more on the anonymous, isolated figures that occupy this landscape.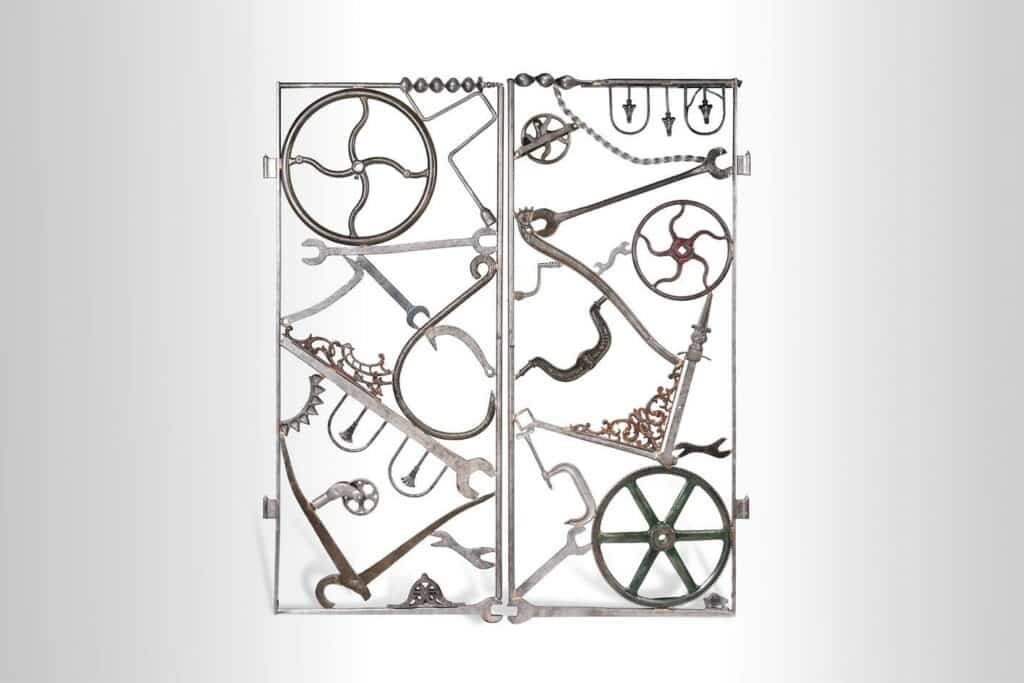 Sculpture
Dylan's explorations of visual art don't just end at painting and drawing. Growing up in an area in Minnesota known as the "Iron Range", the industry that surrounded him throughout his childhood influenced Dylan's artistic practice in the form of sculpture. He works with repurposed parts and turns them into gates, screens, furniture and wall hangings. "Gates appeal to me because of the negative space they allow," says Dylan. "They can shut you out or shut you in. And in some ways there is no difference."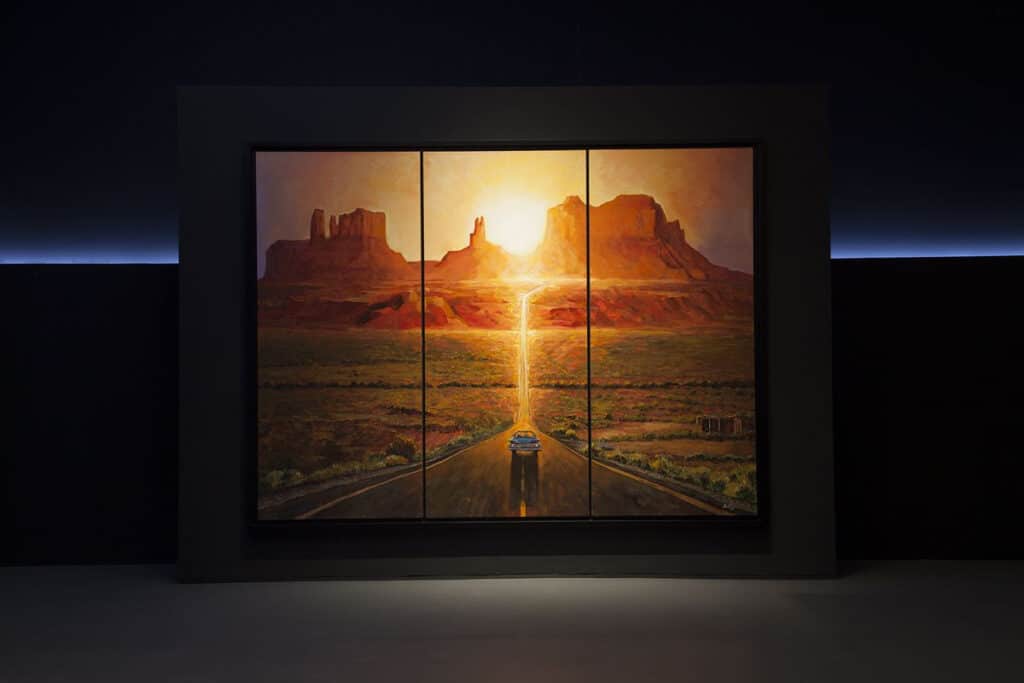 Upcoming Bob Dylan Retrospective
On 30 November 2021, the Patricia & Phillip Frost Art Museum at Florida International University will host a major retrospective of Dylan's visual art. Retrospectrum spans six decades of his drawing, painting and sculpture, and was first shown at the Modern Art Museum in Shanghai (2019). There will also be never-before-seen works on view from Dylan's new series of paintings, American Pastoral. Not only will his visual work be on view, but the exhibition is curated such that Dylan's visual practice and its development is shown alongside the developments in his musical and literary works, contextualising the visual art within his broader practice.
Relevant sources to learn more
Halcyon Gallery
Castle Fine Art
Rolling Stone
For other articles from the same series, see also:
The Other Joseph Beuys: The Drawings of the Myth-Making Action Artist
The Other Frank Sinatra: Paintings From The Spotlight
The Other John Cage: The Composer's Visual Art