Articles and Features
The Other Patti Smith – The Visual Art of the Punk-Poet Legend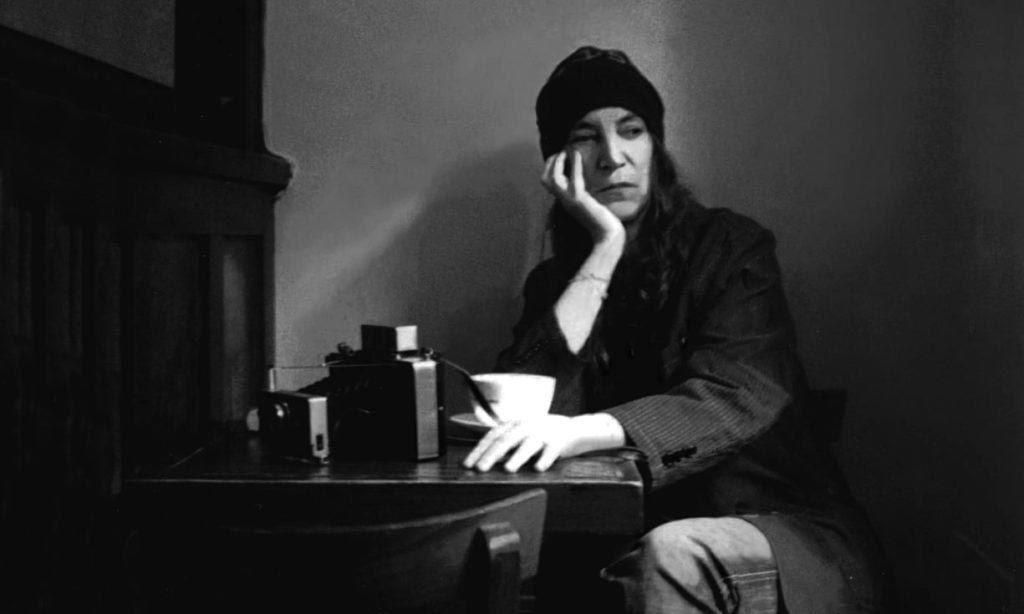 By Shira Wolfe
"Patti Smith isn't an artist who is easily categorized. She moves fluidly through the genres of music, visual art, and language. Her work and her career defy the traditional boundaries of both the art and music worlds. To understand Smith's work is to understand the organic quality of what she does." – John Smith, curator and archivist at The Warhol
Artland's new article series explores the lesser-known artistic output of artists who became famous for another medium or genre of art. Often, great artists wear many different hats, but break through and achieve acclaim because of their work in one specific medium. We aim to highlight the multifaceted nature of their talent by shining a light not on what they are best known for, but on the lesser-known side of their artistic production.
The first artist we will feature is punk-poet legend Patti Smith, whose 1975 debut album Horses propelled her to fame and made her one of the important catalysts and inspirations for the punk-rock music scene. Besides being a musician, performer and writer, Smith is also an accomplished visual artist. She is a painter and a photographer; in fact, Smith started out with painting and drawing as a young artist in New York City.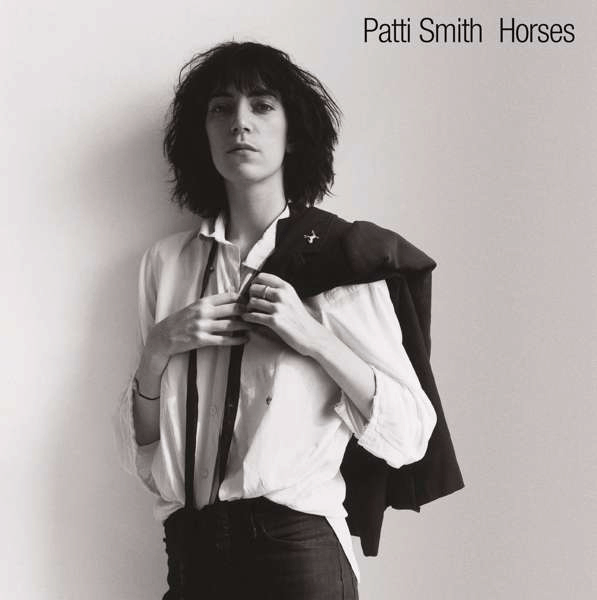 About Patti Smith
Much can be written about Patti Smith. She moved to New York City at the age of 19 to be an artist, and spent her first years in the city working in bookshops to support herself, while writing poetry, drawing and painting, inspiring and being inspired by Robert Mapplethorpe, her best friend, lover and creative partner in crime. For some time, the pair lived and created together in the legendary Chelsea Hotel, and it was there that Smith began to knit together her talent as a poet with her musical sensibilities. Her first performance was in 1971 at St. Mark's Church. She and guitarist Lenny Kaye delivered a spectacular show, jamming poetry and electric guitar, starting with Patti's legendary words "Jesus died for somebody's sins, but not mine…" From that moment onwards, her star was on the rise. She debuted with the iconic album Horses, and began a life of touring the world. Following Horses, she recorded Radio Ethiopia (1976), Easter (1978), and Wave (1979). In 1979, she left New York for Detroit to start a life and family with her soul mate, Fred "Sonic" Smith, guitarist of the influential Detroit rock band the MC5. Smith always continued to write poetry, make music, and draw, inseparable elements of her existence, yet it might be said that her focus lay primarily on family life. After almost 10 years living outside the public eye, Smith returned with her album Dream of Life in 1988, released with the support and input of her husband Fred. After the untimely death of her husband in 1995, Smith returned to New York with her children, and also returned to a life of performing. It was in this period that she first picked up a Polaroid Land 250 camera and began capturing inspiring places and objects with it, a type of visual diary.
The best way to learn about the multi-faceted creative spirit of Patti Smith is really to read her unforgettable memoirs Just Kids and M Train. Just Kids traces her beginnings as a spirited young artist in New York City up to her breakthrough and her life as a performer. In a beautifully intimate manner, Smith describes the deep relationship between herself and Robert Mapplethorpe, and their development as artists in New York City of the '60s and '70s. M Train is a more solitary musing on Smith's inner creative workings and the essence of writing, creating and living, capturing fragments of her life after the loss of those closest to her. In all of Smith's books, her Polaroid pictures accompany her evocative texts, creating a captivating journey in art that demonstrates Smith's knack for effortlessly interweaving different art forms with each other.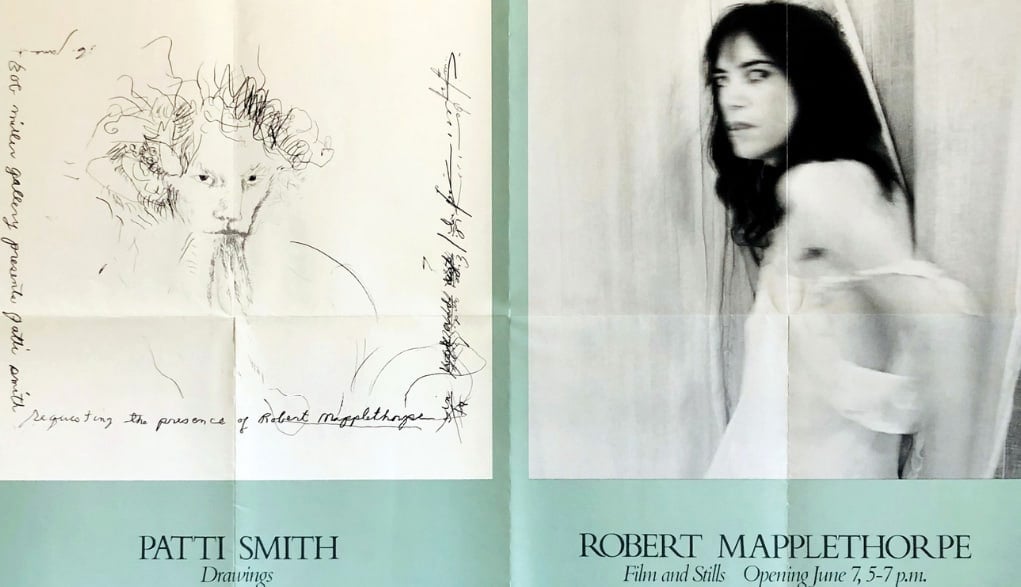 "Many of my drawings are the result of merging calligraphy with geometric planes, poetry and mathematics." – Patti Smith
The Drawings and Paintings of Patti Smith
Living with Robert Mapplethorpe in her early twenties, the two young artists would draw for hours side by side, enraptured with the process and the work. Mapplethorpe's endless drive and work ethic infected Smith and they supported each other without fail. He, who never questioned his art, was there to encourage her in moments of self-doubt about her art, while she was stronger when it came to the practicalities of fighting their way through life in New York as two young, starving artists. In Just Kids, she writes:
"Often I'd sit and try to write or draw, but all of the manic activity in the streets, coupled with the Vietnam War, made my efforts seem meaningless. […] Robert had little patience with these introspective bouts of mine. He never seemed to question his artistic drives, and by his example, I understood that what matters is the work: the string of words propelled by God becoming a poem, the weave of color and graphite scrawled upon the sheet that magnifies His motion. To achieve within the work a perfect balance of faith and execution. From this state of mind comes a light, life-charged."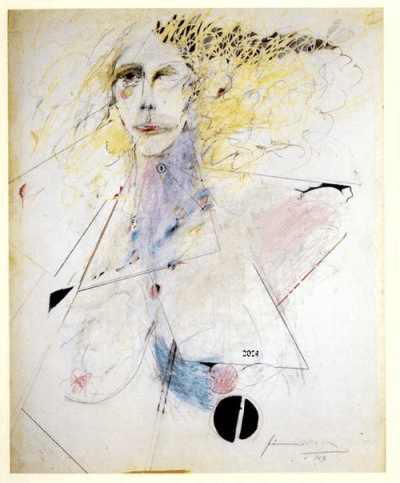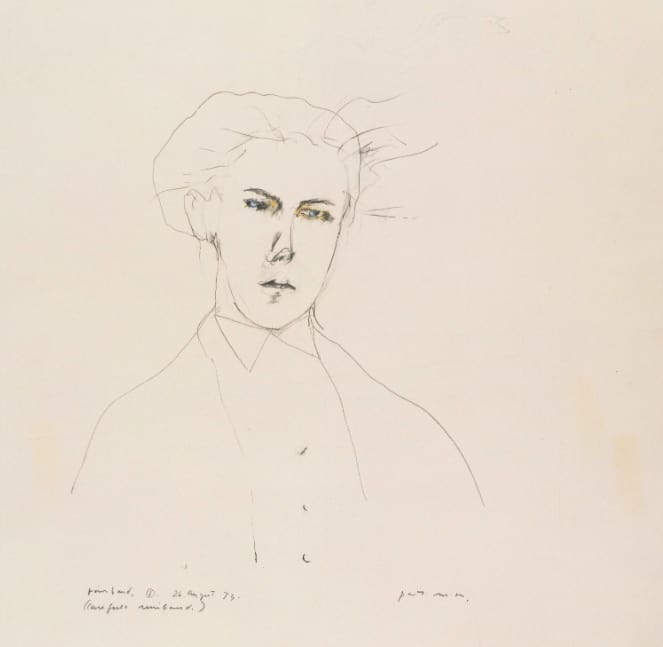 Smith's drawings often interlace poetry with imagery. In the late '60s, she did a series of self-portraits inspired by the self-portraits of Frida Kahlo. Each contained a fragment of poetry which captured her emotional state.
In 1978, Smith had her first gallery show at Robert Miller Gallery in New York. Fittingly, she chose to exhibit together with Mapplethorpe. They decided to do a show based on their interchangeable artist-muse relationship. Smith drew portraits of Mapplethorpe, and also did a series of works based on his erotic photographs. Mapplethorpe selected his best photographs of Smith. They also made a short movie together, blurring the boundaries between film and music video, which was shown on a repeating loop in part of the gallery. Smith is still represented by the Robert Miller Gallery today.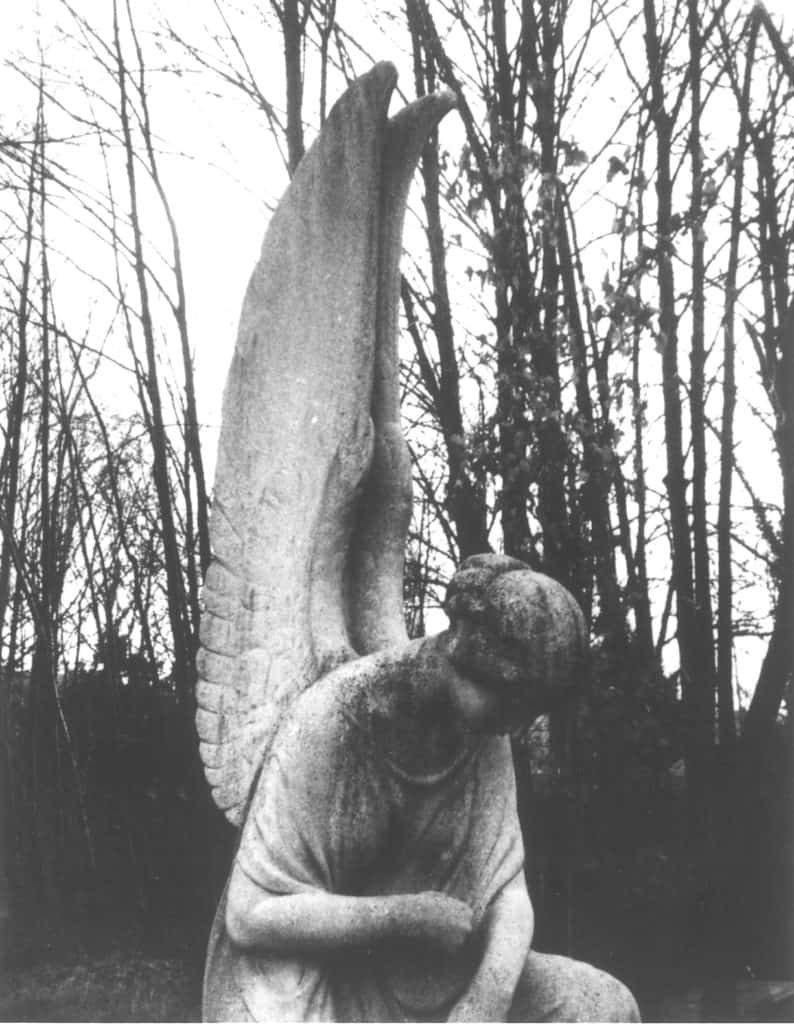 The Photographs of Patti Smith
In an interview with The Guardian, Smith says: "My pictures look exactly like I want them to look. I'm not trying to change the world with photography; I'm just taking photographs I think have a certain amount of beauty."
The photographs of Patti Smith contain the poetry that permeates her entire life and act of living. The Polaroid pictures she takes comprise a visual diary of her life in New York and all the places she travels to. Oftentimes, she takes pictures of inanimate objects or spaces in her surroundings that mean something to her. This could be her favourite writing table and chair at the Greenwich Village Café 'Ino', where she wrote most of her book M Train, or the grave of Dylan Thomas in Wales, Frida Kahlo's crutches in the Casa Azul in Mexico City, or the statue of a guardian angel in Berlin's Dorotheenstadt Cemetery.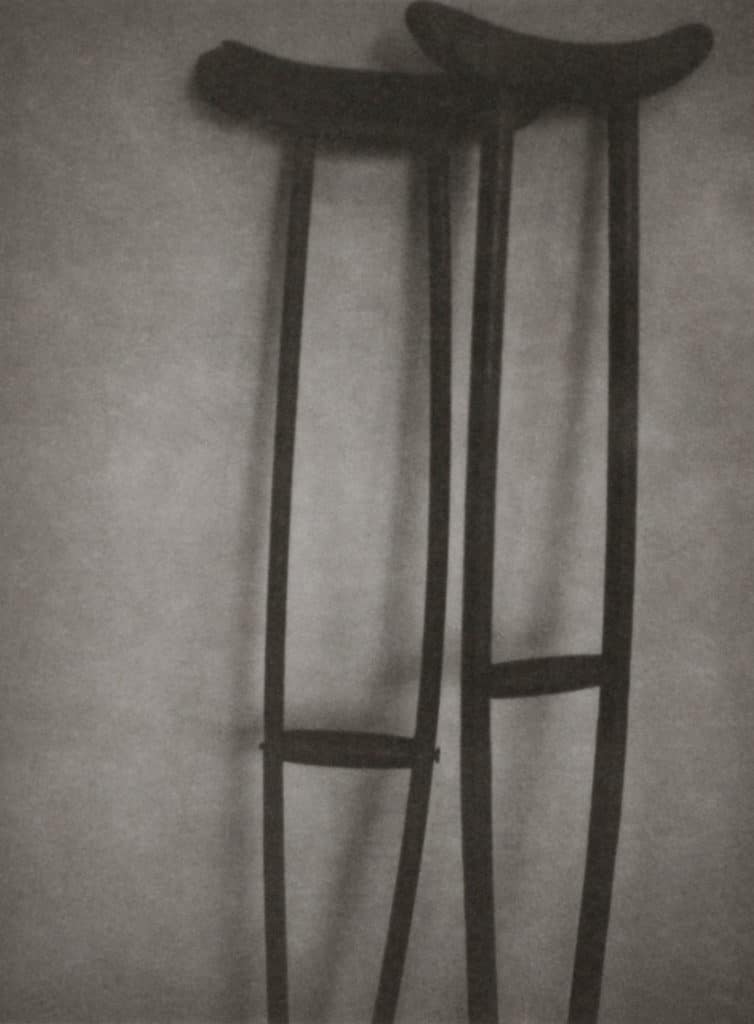 Her photographs create an atmosphere, they are like reveries that often dwell in other centuries, in times gone by – times which Smith feels more connected to than the present day. As someone who grew up in a black-and-white world in which photographs in magazines, movies and TV were all black-and-white, her monochrome Polaroids are like an extension of that visual aesthetic. When she exhibits her photographs, she shows not the original Polaroids, but gelatin silver or digital inkjet prints made from the original photo negatives.
And for those who are unable to catch a Patti Smith exhibition, her dreamlike Polaroid pictures can be seen in the context of her writing – in each of her books. The photographs and the written word strengthen and inform each other, creating honest, emotional and attuned reflections on the world as observed and experienced by Patti Smith.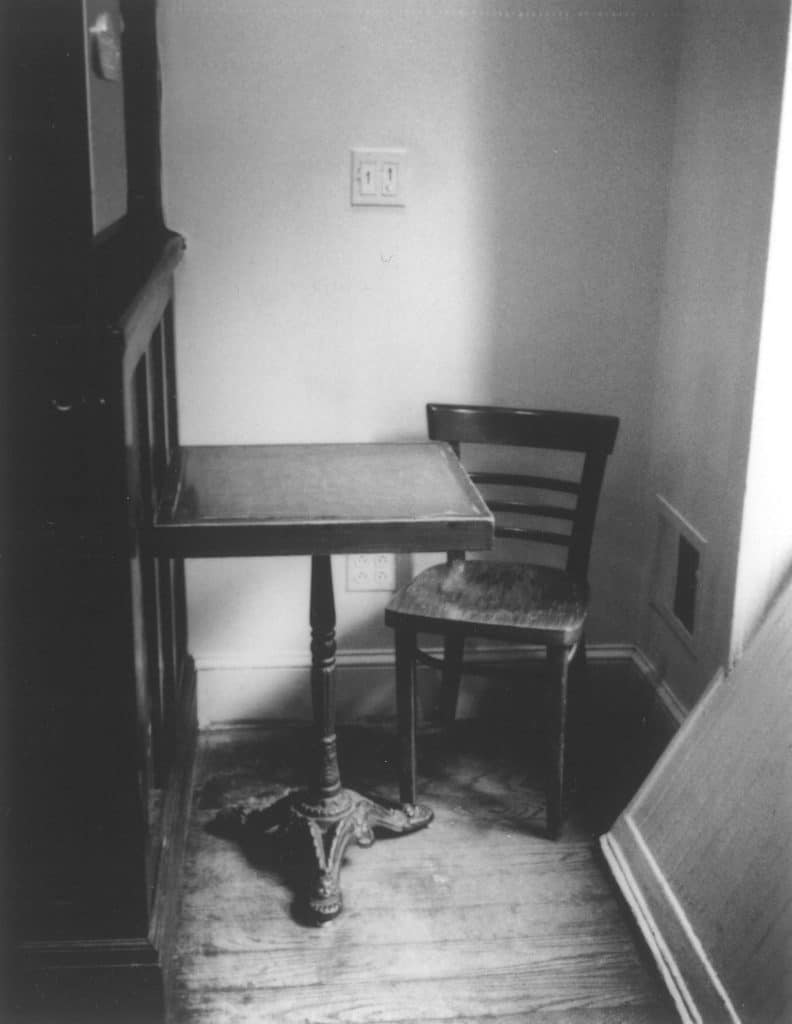 Relevant sources to learn more
For the best sources to learn more about Patti Smith and her endless creative spirit, read her books:
For other sources on the visual art of Patti Smith, see:
Institute of Contemporary Art, University of Pennsylvania