By Shira Wolfe
Collecting art isn't a particularly affordable hobby. It makes sense then, that some of the biggest collectors today are celebrities who can afford to lay down outrageous sums on works by artists such as Damien Hirst, without a hint of a guilty conscience. So who are the major celebrity players in the art world today?
1. Beyonce and Jay-Z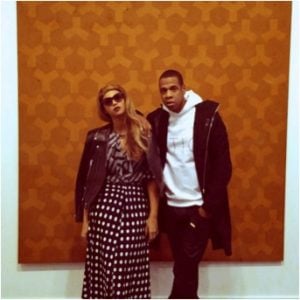 This golden couple loves collecting art. Beyonce is the one who turned Jay-Z onto collecting, and by now, they have accumulated an incredible collection including works by Andy Warhol, Basquiat, Richard Prince, Picasso, Tim Noble and Sue Webster, David Hammons, George Condo, Paul Pfeiffer, Laurie Simmons, and Ed Ruscha. They also own two Damien Hirst paintings, one of which is named after the lyrics from Jay-Z's track "Pray".
2. David and Victoria Beckham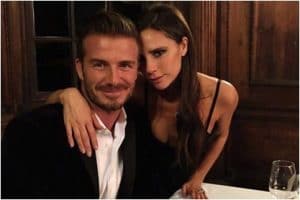 The football star and former Spice Girl are famous for their obsession with fashion, but they also have an eye, and a hunger, for art. Their "Love-themed" art collection is worth around $30 million, and is spread between their homes in London, LA, and Milan. One of the centerpieces of their collection is Damien Hirst's huge pink heart called "Daddy's Girl", which the Beckhams commissioned for their daughter Harper. They also own works by Sam Taylor-Johnson, Tracey Emin, Banksy, and Jake and Dinos Chapman.
3. Madonna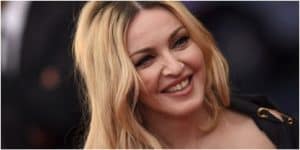 The Queen of Pop reportedly has an art collection worth over $100 million. Her art collection started back in the '80s, when she was dating none other than Jean-Michel Basquiat, and both were right on the cusp of their fame. Basquiat had given her several of his paintings while they were together, but when she ended the relationship, he took back the paintings and painting over them in black. Madonna is also the proud owner of "My Birth", one of the five paintings by Frida Kahlo created during her period in Detroit. Other artists gracing her collection are Fernand Leger, Tamara de Lempicka, Man Ray, Diego Rivera, Picasso, and contemporary artist Marilyn Minter.
4. Elton John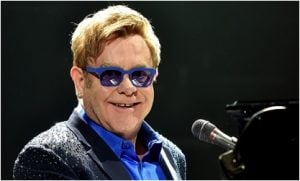 Elton John has been collecting art since the early '90s, and has amassed such an impressive collection by now that Tate Modern organized an exhibition of works from his vast photography collection in 2016/2017 – "The Radical Eye: Modernist Photography from the Sir Elton John Collection". The English singer owns prints by photography giants like Man Ray, Tina Modotti, Brassai, Imogen Cunningham, Andre Kertesz, Dorothea Lange, Aleksandr Rodchenko, Nan Goldin, Robert Mapplethorpe, David LaChapelle, and Alfred Stieglitz. But his collection doesn't end there. He is friends with Damien Hirst and Ai Weiwei, recently sold paintings by Basquiat and Andy Warhol, and owns paintings and sculptures by Schnabel, Hockney, Cecily Brown, Philip Taaffe, Tracy Emin, Keith Haring, and Chinese artist Wang Guangyi.
5. Tom Ford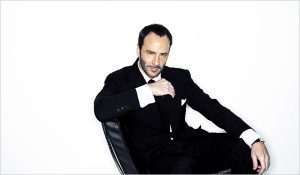 Tom Ford is well known for his incredible aesthetic eye. With his directorial debut A Single Man, the fashion designer proved that his creative talent and vision could extend beyond the fashion world and translate onto the big screen. It comes as no surprise then, that the man who directed a movie that at times almost looks like an Edward Hopper painting, is the proud owner of an impressive art collection. Ford's collection boasts names like Andy Warhol, Alexander Calder, Ad Reinhardt, Sam Taylor-Johnson, and Ellsworth Kelly. One entire room in his house is dedicated to Ellsworth Kelly "slit" paintings. In fact, he loves Kelly's work so much that he himself painted a painting for a scene in A Single Man inspired by Ellsworth Kelly's work.
6. Pharrell Williams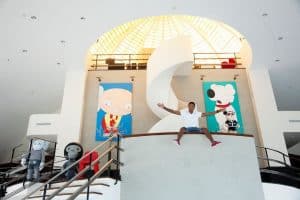 Contemporary art is what gets Pharrell Williams' heart racing. The hip-hop singer's Miami penthouse is famous for its massive art collection. Some of Pharrell's favourites are contemporary artists like Takashi Murakami and KAWS, and he also owns pieces by Keith Haring and Daniel Arsham. Pharrell and even started working together from time to time on art projects – Pharrell offering ideas and Murakami executing them. And his involvement in the art world doesn't stop there. Pharrell has been enjoying the role of curator as well, for example when he guest-curated the exhibition "This is not a toy" at Toronto's Design Exchange, including part of his personal collection of conceptual toys.
7. Sofia Coppola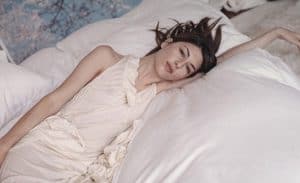 Sofia Coppola's mother inspired her to start collecting art. After her mother gifted her a William Klein photograph, she started to collect fashion photography (Juergen Teller and Helmut Newton, among others). Since then, her collection has expanded to both painting and photography. Some of her favourite pieces are by Philip-Lorca diCorcia, Richard Prince, Takashi Homma, Larry Sultan, Elizabeth Peyton, and Bob Richardson. She falls asleep beneath the beautifully serene photograph "Sakura" by Japanese photographer Risaku Suzuki, which hangs in her bedroom.
8. Lady Gaga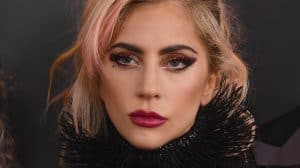 Lady Gaga is one of those people who turns her whole life into a work of art. Naturally, she surrounds herself by as many inspiring art works as she can. Her favourites include Leigh Bowery and Francesco Vezzoli, and she is a big supporter of the Watermill Center, and artist colony in the Hamptons. For Lady Gaga's ambitious 2013 ARTPOP album, she collaborated with artists Jeff Koons, Marina Abramovic, Inez & Vinoodh, and Robert Wilson, creating a wild mixture of pop music and contemporary art that fits seamlessly with her outrageous, boundary-breaking style.
9. Eric Clapton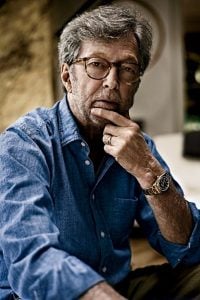 The guitar icon doesn't just know music; he knows the art world. In 2016, Clapton sold his last Gerard Richter painting for $22.1 million. He had bought three Richters for $3.4 million in a single lot back in 2001, and after selling all three of them, made a whopping $74.1 million in profit. Other incredible works that he picked up are Le Sommeil by Edgard Degas and Nu Debout by Henri Matisse. Pieces by Maurice Utrillo, Serge Poliakoff, Bridget Riley, Sir Matthew Smith, and Severeni can also be found in his collection.
10. Swizz Beatz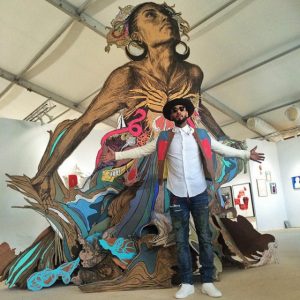 Hip-hop artist and producer Kasseem Dean, a.k.a. Swizz Beatz, made his first major art purchase, a photograph by Ansel Adams, when he was only 18. He had already been a successful DJ for several years, and when he bought a house he decided it was time to start collecting art to decorate his walls. Collector David Rogath became his guide in the art world, and Dean's collection now includes works by KAWS, Kehinde Wiley, Dustin Yellin, and Michael Vasquez, to name a few. He calls his art collection the Dean Collection, which he intends to pass on to his five children.