Articles and Features
Wang Chuan: Embrace The Healing Power of Art

" In a positive way, it has encouraged everyone to be more proactive to innovate and expand new ways of working in our field. "


-Liu Jie
In Chengdu, like in most parts of China, and increasingly more cities around the world, the shadow of COVID19, otherwise known as coronavirus, is looming increasingly large. Almost all aspects of life are catastrophically disrupted and business owners in all spheres of commerce are having to come up with innovative solutions to continue their working lives.

As human contact carries the implicit threat of contracting this unpredictable and potentially fatal disease the online world is an increasingly necessary forum to make commercial use of, with the twin built-in benefits of safety and global reach. On the occasion of their online exhibition 'Embrace the Healing Power of Art' formulated as a solution to the growing threat of pandemic and featuring the works of legendary Chinese ink painter Wang Chuan, with the kind assistance of Yiling Wu, we interviewed Liu Jie of A Thousand Plateaus Art Space to discuss both the upheaval to their professional lives and their constructive and dynamic responses to it.
Hi Liu Jie, thanks for taking the time to talk to us. The outbreak of the coronavirus has become a massive story all across the world, but in China, the centre of the crisis, it is of course more than a story, it is a daily challenge to all aspects of life, and to life itself. Could you describe how it has affected your daily lives and what the mood is within the community?
As you know, the coronavirus first broke out in Wuhan, a city in central China, and it is now spread to the global scale. In fact, so far, the global scientific community has not yet accurately grasped the exact source of this new virus and its routes and mechanism of transmission. This contagious epidemic has a huge impact on Chinese social life, not only threatening many people's physical health, but also affecting the economic development, and people's psychology. Many people have lost their lives because of this. The city in which we live does not have many infected or quarantined people because of the Primary Public Health Incident Response Mechanism that the government has initiated promptly asks everyone to stay at home in February and has completely halted various public gatherings and social activities. However, the good thing is that the order of cities and communities is secured, and our living supplies are still sufficient. And on the other hand, it also gives us more (almost 24 hours a day) and quieter time to spend with our own families.
I imagine it is impossible to have your gallery business function in a normal way. Are you completely closed, do you choose to reduce your activities or are there official enforcements you must follow?
The Chinese New Year has just ended, and the gallery was originally planned to open on February 5th. However, due to the outbreak of COVID19, it is still currently closed. In fact, all galleries in mainland China have not yet officially opened. It will take some time to see if we can open in mid-March. We have therefore cancelled an exhibition that initially scheduled to open in the early March. At the same time, as you already know, that the with the cancellation of Art Basel Hong Kong this year, our project for that is also affected. Similarly, from April to May, the two other art fairs in Chengdu and Beijing are also cancelled.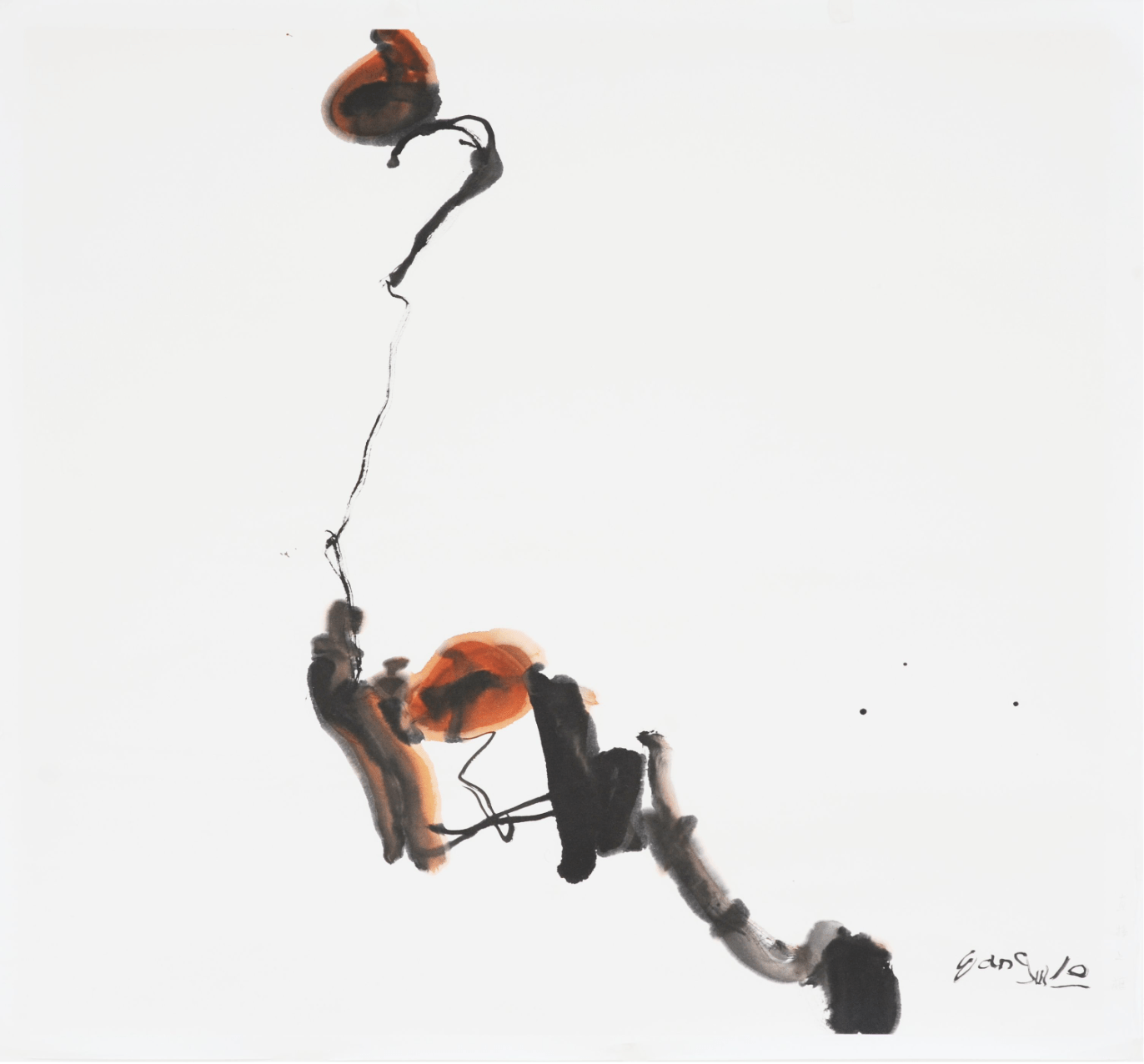 In the event of being unable to host exhibitions and invite the public into your spaces what are the practical alternatives?
Although the gallery space cannot be opened and our colleagues cannot work in a centralized manner, we have already been working online and maintaining our daily interactions with the public and our clients through our existing online platforms. But meanwhile, we are also actively expanding the online projects and channels. I think starting in March, galleries can at least accept appointment-based visits.
Is the art community creating initiatives to ensure the creative sphere continues? And what are some of the things that are happening to continue the work of arts organisations?
This outbreak certainly has brought and will have some negative impacts on art activities and the market for a while, but it will pass eventually. Actually, in a positive way, it has encouraged everyone to be more proactive to innovate and expand new ways of working in our field. For instance, like what we mentioned above about initiating online exhibitions and digital sales, these approaches have definitely been accelerated. The art community has also initiated activities such as online charity auction, charity sale, etc.
"We believe that the healing power of art can be a beacon of escape, inspiration and solidarity in these dark times"


-Liu Jie
Since your online activities will assume greater importance, what are some of the things you will try to keep your artists and their work visible in this sphere?
We will primarily strengthen and develop the gallery's own online platforms, including basic social media platforms such as the WeChat public integration platform. Meanwhile, we are actively launching online activities through our WeChat platform, such as the weekly "ArtFocus" – an online sharing session with our artists, where the inspiring stories are told and the experiences or ideas behind the artists' creations are introduced; and we're also initiating more cooperations with other excellent public platforms including Artland, for instance, with the upcoming online exhibition "Embracing the Healing Power of Art: Wang Chuan Solo Exhibition" using Artland's online viewing room technology.
Can you tell us what kind of general online access is possible to the digital art platforms in China?
Some existing domestic art medias, such as WeChat public account, WeChat Mini Program, Weibo (Chinese twitter), Zaiyi, Yachang Art, etc. Of course, there are also platforms such as artsy, ocula, artforum, etc. which are mainly based outside of China. Instagram and Facebook unfortunately still need VPN to access.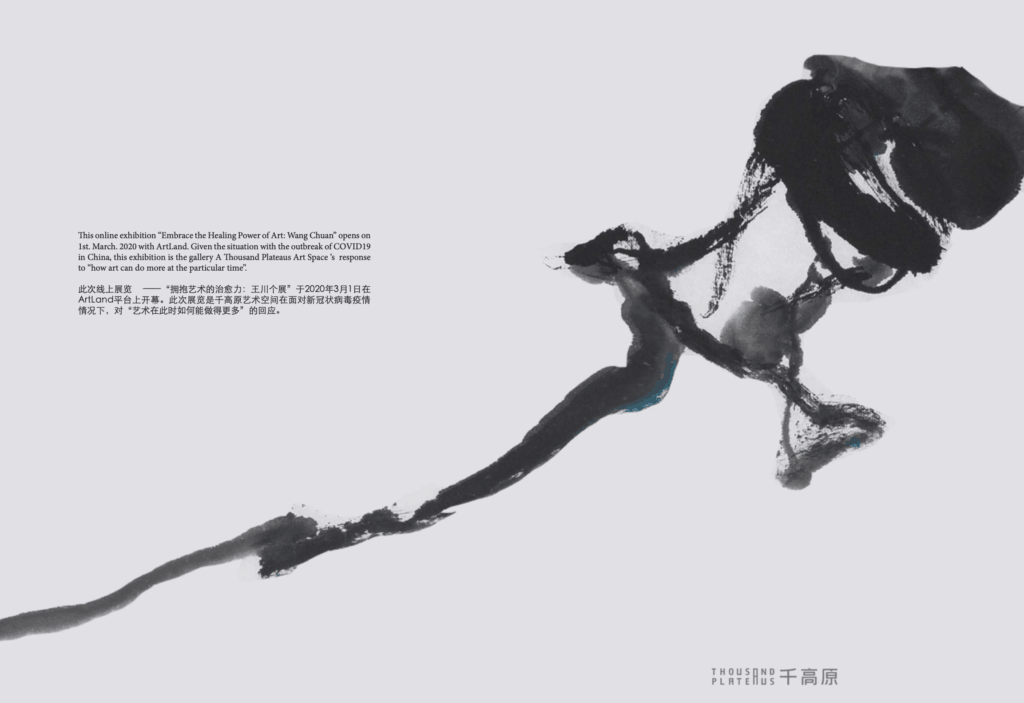 Do you think this crisis will change the way the art business functions forever and that some of the new measures and protocols will enact permanent change?
It will not change forever, but it will definitely encourage the various applications of digitalization and media networking, as well as the innovation of online art business models.
Do galleries and businesses feel supported? What measures has the State implemented to help businesses maintain themselves?
So far, the state provides tax reduction and exemption benefits to the enterprises which have given donations for this crisis; the community has called for the government to reduce or exempt the rents for gallery space and other creative venues, but there are not yet clearly introduced policies implemented in our field.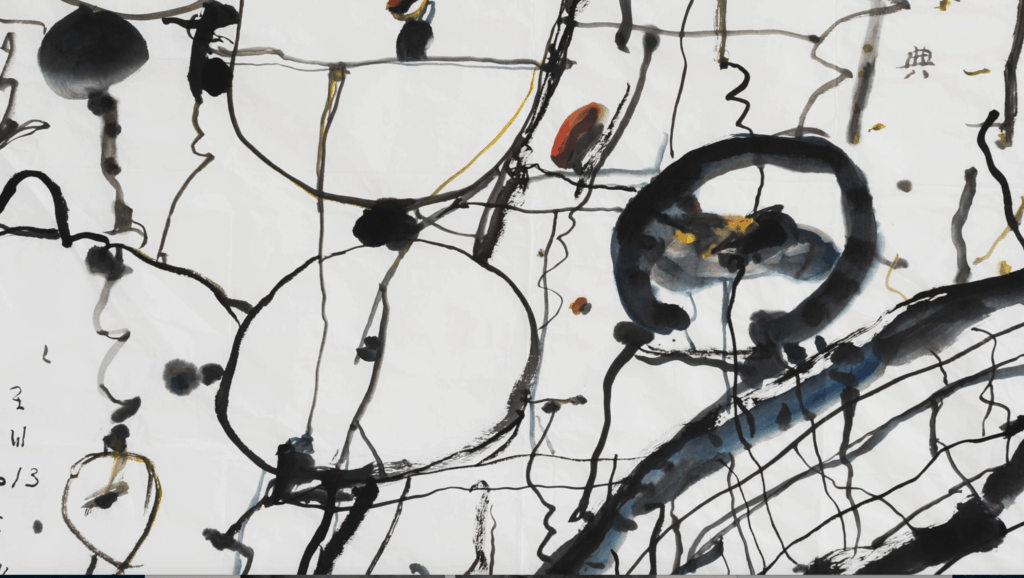 What do people think will happen next? Does it seem like it will come under control soon and life will return to normal or is there a big sense of unpredictability and fear?
The situation in China has been well controlled at the moment, and we believe life will eventually return to normal. The government's official declaration will eventually mark the end of the outbreak. We all hope it will be soon. But perhaps, what's more important is knowing how much effort that scientists and professional pharmaceuticals are putting in to develop safe and effective therapeutic drugs or vaccines, if there is some good news from them, it would definitely bring people some sense of security.
Artists and galleries always have a habit of making and showing work about and reflecting the world around them and I expect that the coronavirus crisis will be no different. I believe that you are preparing an online exhibition which can act as both metaphor and inspiration for the current situation. Can you tell us about this exhibition and why it has been chosen as a response to the crisis?
Why did you select Wang Chuan for this project?
We are currently preparing an online exhibition "Embrace the Healing Power of Art: Wang Chuan" which will open on 1st March with Artland. Given this situation with the outbreak of coronavirus, this exhibition is our response to "how art can do more at the particular time", and we believe that the healing power of art can be a beacon of escape, inspiration and solidarity in these dark times. We aim to share an example of art created as a form of spiritual healing while fighting a physical ailment by presenting this online exhibition of the artist Wang Chuan (b.1953) – a Chinese avant-garde abstract painter, who suffered from cancer at the end of the 90s. Fighting the illness led to a period of intense self and spiritual reflection which ultimately empowered Wang Chuan's artistic inspiration. His abstract ink paintings were not only a cathartic expression of his emotions in the face of death, but also the act of painting became his source of spiritual healing allowing him to process his trauma, and his work from this period became a time capsule of his path to existential acceptance and inner peace. Like the fast spreading cancer to Wang, COVID19 is an unexpected existential trauma to the Chinese people. Therefore, we hope this exhibition will be a source of inspiration and encouragement during this special period of the epidemic.

Thank you for joining us Liu Jie, with your insights and responses. We wish you every success with your beautiful exhibition, but more importantly we hope you stay safe and well, and that the crisis is soon solved.

Relevant sources to learn more
Artland online viewing room: Wang Chuan. Embrace the Healing Power of Art
Online Exhibition Catalogue
A Thousand Plateaus Art Space Gallery Website