Articles and Features
Architectural Photography: Top Photographers of Yesterday & Today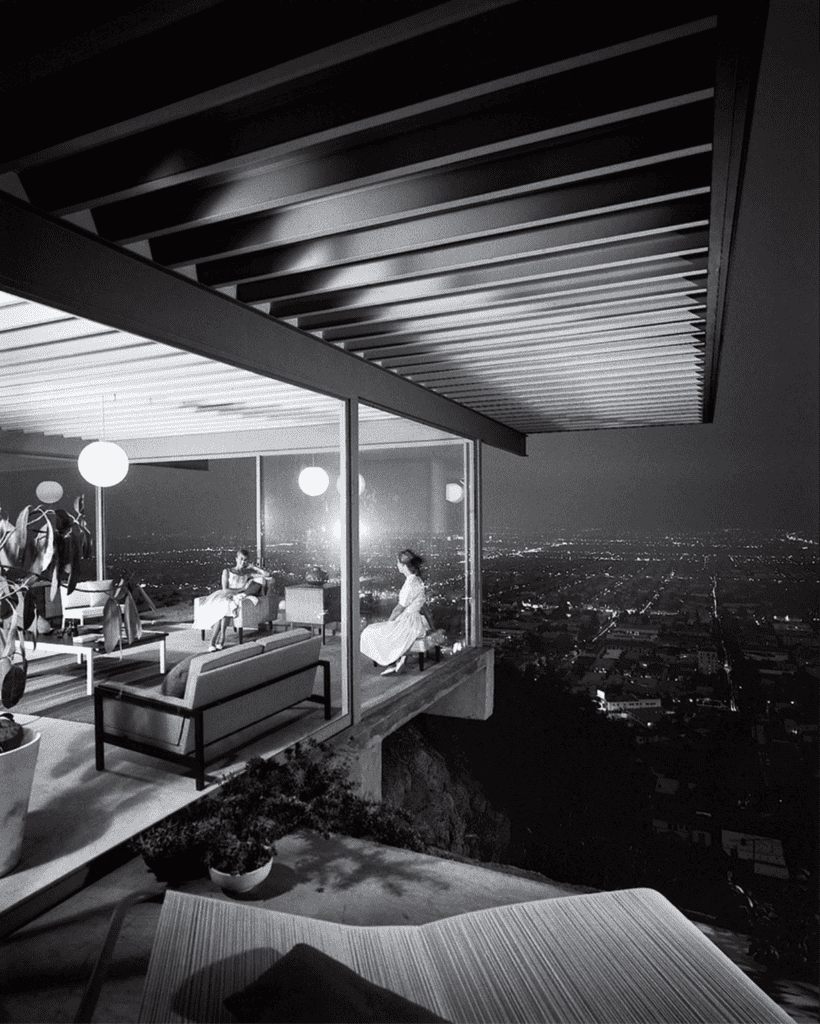 By Adam Hencz
The language of modern architectural photography developed in the 1940s, and many photographers continued this paradigmatic relationship between image, as a mediator of ongoing construction, and architectural ideas and solutions. Even though today the area in which this style of photography plays the most important role is in business – as it facilitates building strong brands for architecture firms while editorials are inevitable vehicles of showcasing their works, there is a new generation of contemporary photographers who bring unique perspectives to the genre, expand on its established visual language and pursue architectural photography as an independent art form.
What is Architectural Photography?
Architecture photography is a sub-genre of photography that emphasizes the design, and engineering of manmade structures like buildings or bridges. One of the main goals of photographing architecture is the accurate representation of its subjects while also capturing the design and the structure in an attractive or aesthetically pleasing composition for the viewer's eyes.
Different architectural styles profoundly determine the aesthetics and composition of architectural photographs however, using different equipment like various camera lenses or lighting techniques, photographers constantly vivify the genre with unique styles, settings, and novel approaches.
Architecture photography typically shows either the interior or the exterior of structures. Interior architectural photography highlights the positioning of objects in a room or other internal spaces and often operates with additional lighting besides natural ambient light transmitted through windows or other openings. On the other hand, exterior architectural photography features the outermost layers of the built environment and incorporates the surrounding structures and landscape onto the image. This genre highly depends on natural light during daytime or takes advantage of the street, neon, or other exterior lights when shot at nighttime. What is more, exterior architecture photography is not limited to shooting from ground level, since elevation and higher vantage points can provide photographers with unique shots and allow them to show the world around us from breathtaking perspectives.
Master Architectural Photographers of the Past
The collaboration between photographers and modern architects took up in the 1930s and 1950s when many notable architects of the era started and maintained long-term working relationships with their preferred photographer, such as Le Corbusier with Lucien Hervé in France or Richard Neutra with Julius Schulman in the United States.
Berenice Abbott
Berenice Abbott (1898–1991) is known as one of the pioneers of architectural photography who worked in the genre before the 1950s. She shot her most influential body of work in the 1930s, a series titled Changing New York. Abbott also played a vital role in saving and managing a fellow photographer Eugène Atget's oeuvre. Born in Springfield, Ohio in 1898, Abbott traveled to Paris in 1918 intending to become a sculptor, but instead became an assistant to Man Ray and worked as a freelance portrait photographer from 1925 onwards. She quickly became a central figure in photographic circles in both Paris and New York. She returned to the United States in 1929 and documented the rapid transformation of New York City's built landscape after the Great Depression. From the late-1930s she shifted her focus on scientific imaging and experimented with recording natural phenomena in a minimalist style.
Julius Shulman
The American artist Julius Shulman (1910-2009) began taking architectural photographs in 1936, after meeting with designer Richard Neutra. During his career spanning five decades, New York-born Shulman has photographed masterpieces by architects such as Frank Lloyd Wright, Gregory Ain, Charles and Ray Eames, Albert Frey, and Oscar Niemeyer. His most famous shot was perhaps taken at sunset on May 9, 1960, from a glass and steel building designed by Pierre Koenig on Laurel Canyon Boulevard in Hollywood Hills. In a black-and-white image titled Case Study 22, Shulman photographed the cantilevered building with the cityscape behind the glass walls as a shimmering sea. In the living room of the house, two women are talking, which gives a special atmosphere to the image. Critics acclaimed the photo, which established Shulman's reputation and established architectural photography as a new, independent art form.
Ezra Stoller
Countless modern buildings are recognized and remembered by the sharp images of the Chicago-born photographer Ezra Stoller (1915-2004)​​. One of the greatest photographers of mid-century modernism, Stoller himself studied architecture as well as industrial design in New York. His images sodden with uncanny stillness conveyed the profound aspects of architecture and immortalized iconic residential and office buildings like Fallingwater or the Seagram Building, institutions such as the Guggenheim Museum, and transportation hubs like the TWA Terminal at JFK International Airport.
Lucien Hervé
Lucien Hervé (1910-2007), born László Elkán in Hungary, was a prominent figure in Hungarian and French photography who made a lasting impression in modern architectural photography. Hervé moved to Paris aged 19 and tried many occupations from banking to fashion design. He was captured by German troops during World War II, but he managed to escape. After the war, he started working with the legendary architect Le Corbusier, and one of their first collaborations in 1949, when Hervé made hundreds of recordings of Unité d'Habitation designed by Le Corbusier in Marseille, brought him acknowledgment as a professional photographer. However, his commitment to architecture has never remained an exclusive approach: while always trying to avoid anecdotes and stories as much as possible, Lucien Hervé has largely sought to represent humanity and its traces in the world.
Architectural Photographers to Follow Today
Besides selecting emblematic images from the past century, we have also collected a couple of eye-popping shots from architectural photographers we think you should start following today.
Iwan Baan
Iwan Baan is one of the most sought-after architectural photographers today, who often uses both buildings and landscape to tell a story and shed light upon social and housing issues. The Dutch photographer has worked with artists and architects including Zaha Hadid, Sou Fujimoto, Toyo Ito, and Rem Koolhaas, and worked on partnerships with architecture firms including Herzog & de Meuron and SANAA architects. While traveling around the world Baan also documented ordinary people's astonishing use of space and showed how they adapted to the landscape and the surrounding artificial structures out of pure necessity. From aerial shots of the floating public school in the Lagos lagoon in Nigeria to Venezuela's iconic squatted skyscraper, the Tower of David, Iwan Baan uses his passion for documentary and space to investigate our innate ability to interact with and re-appropriate architecture.
Hélène Binet
Swiss and French internationally acclaimed photographer Hélène Binet captures evocative images of the built environment. Considered as one of the world's most successful contemporary architectural photographers, over the course of 40 years Binet has examined works of contemporary architects like John Hejduk, Peter Zumthor, and Daniel Libeskind as well as modern and historic architecture by architects ranging from Andrea Palladio to Alvar Aalto and Le Corbusier. Binet works exclusively with black-and-white film and pays strong attention to the significance of light and shadow.
Tekla Evelina Severin
Stockholm-based photographer, designer, and colorist Tekla Evelina Severin instantly became a favorite internet muse and Instagram phenomenon with her dramatic color combinations, interior compositions, and architecture-influenced photography. Having studied interior architecture and furniture design, Severin often combines photography with 3D modeling. Her works include advertorial photography, art direction, set design, and branding with a strong focus on material, texture, and composition.
Matthieu Venot
Self-taught fine art photographer Matthieu Venot achieved worldwide notoriety after sharing his works of exterior photography and explosive, candy-colored combinations with his ever-growing Instagram community. The French artist highlights carefully selected details and perspectives of the urban environment, producing photographs with a minimalist touch and a focus on shapes.
Wondering where to start?