Articles and Features
Éva Besnyő: Photography as a Means of Achieving Freedom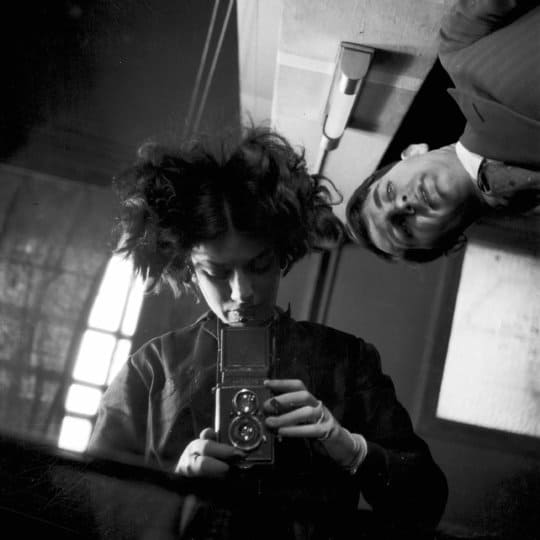 By Adam Hencz
"I came to Berlin and as the lights went on… That was actually the most important year in my life."

Éva Besnyő, interviewed in 1991
Hungarian-Dutch photographer and journalist, Éva Besnyő was a distinctive representative of modernity, whose career represented a model of how a woman with talent can achieve freedom and live an independent life unshackled by convention. An ongoing online exhibition at Budapest's Kassák Museum explores Besnyő's ways of seeing and also displays turning points and highlights the conscious decisions of her life, from her early self-portraits and social photographs in Hungary, through her aesthetically formative years in Berlin, up until her success and prestigious commissions in the Netherlands.
Early life in Hungary
Éva Besnyő was born in April of 1910 in a well-to-do family from Budapest, Hungary. Despite her enlightened upbringing in a liberal Jewish Hungarian family, she opposed her father's wish that she enter higher education like her two sisters. Her father, Bela Blumengrund, a lawyer for Hungarian feminist and women's movements, in order to avoid anti-semitism then rife in Hungary, changed the family name to Besnyő. With her father's gift of a new Rolleiflex, that she would continue to use over the next 40 years, Éva entered the studio of forward-thinking photographer József Pécsi, who despite the conflicts with the conservative political regime, maintained his own studio.
Pécsi's studio served as an important gathering place for art and photography students as well as future visual artists of the 1920s and 1930s, including György Kepes and Besnyő's childhood friend, Robert Capa. After participating in the Book and Advertising exhibition in the Museum for Arts and Craft in Budapest, along with other apprentices of Pécsi and obtaining her "journeyman" certificate, the twenty-year-old Besnyő escaped the stifling fascism of Hungary and arrived in Berlin.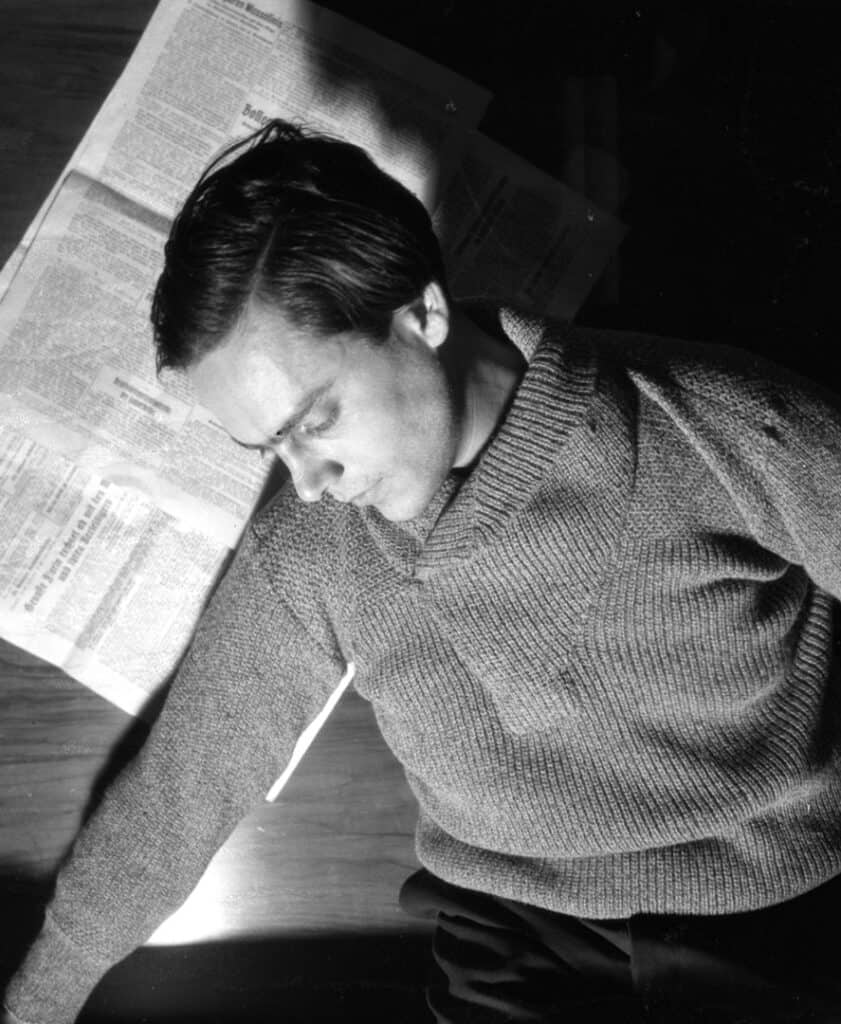 Escape to Berlin
In September of 1930, Besnyő joined fellow countrymen György Kepes and László Moholy-Nagy in Berlin where she was exposed to modernist art and experimental photography. Within a month, she found work in René Ahrlé's advertising studio and later worked with Peter Weller as a photography assistant. In her first months in Berlin, Besnyő actively joined Kepes and other young people in his apartment, guiding lively discussions of politically engaged art and current events. It was from this relationship and circle that Besnyő learned of and embraced elements of Russian Constructivism and the philosophy of Moholy-Nagy's New Vision in her images. After her first Berlin summer, in 1931 she rented a studio with a darkroom in Nachodstrasse 25 and began business on her own as a photographer and the same year participated in the Exhibition of Modern Photography in London.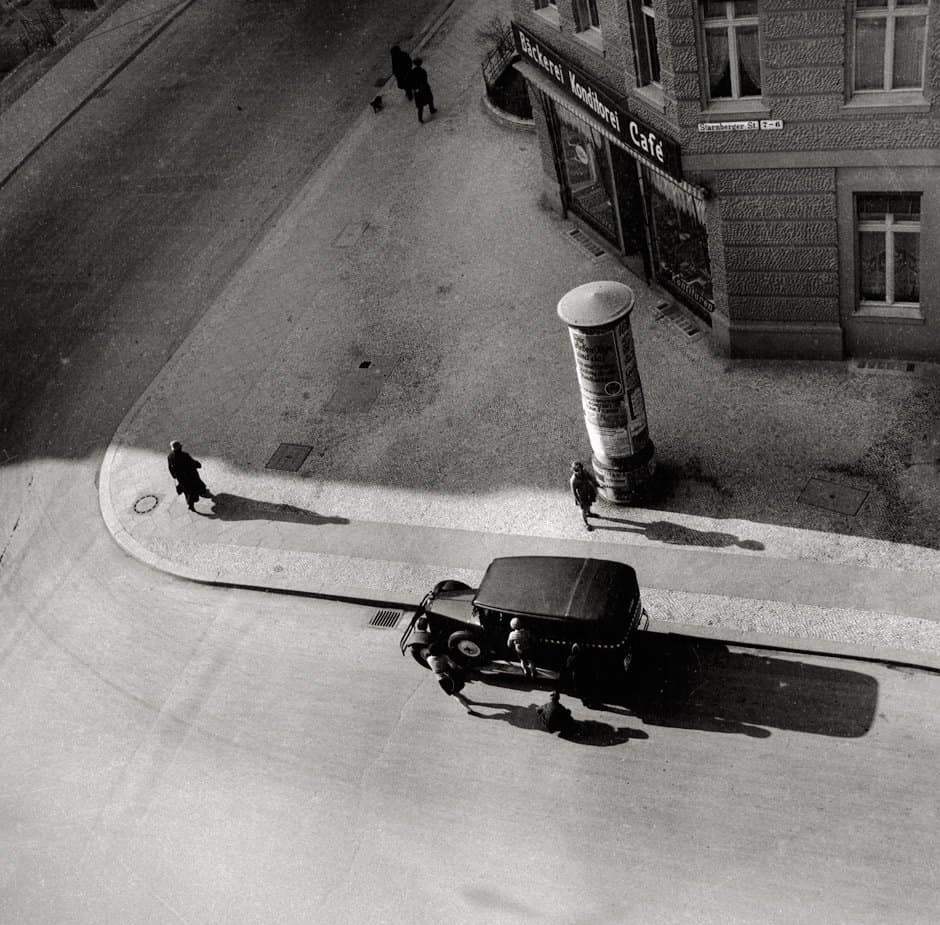 Life in the Netherlands
Besnyő's stay in Berlin was cut short by the rise of Nazism and anti-Semitism, which prompted her to leave Germany. She moved to the Netherlands with young film-maker John Fernhout and enjoyed the support of the circle of Fernhout's mother, the painter Charley Toorop, filmmaker Joris Ivens, and designer Gerrit Rietveld. She began a major work of photographic documentation on the artist and her circle of fellow artists, which included a number of members of the De Stijl movement. Besnyő actively promoted herself and held her first solo exhibition in 1933 at the renowned Kunstzaal Van Lier at the Rokin in Amsterdam established in 1927 by Carel van Lier. Following the success of her first solo exhibition, her modern way of seeing soon made her a sought-after photographer. Besnyő was amongst the vanguard of Netherlandish photographers, with the older Piet Zwart and Paul Schuitema, and contemporaries Cas Oorthuys, Carel Blazer and Emmy Andriesse.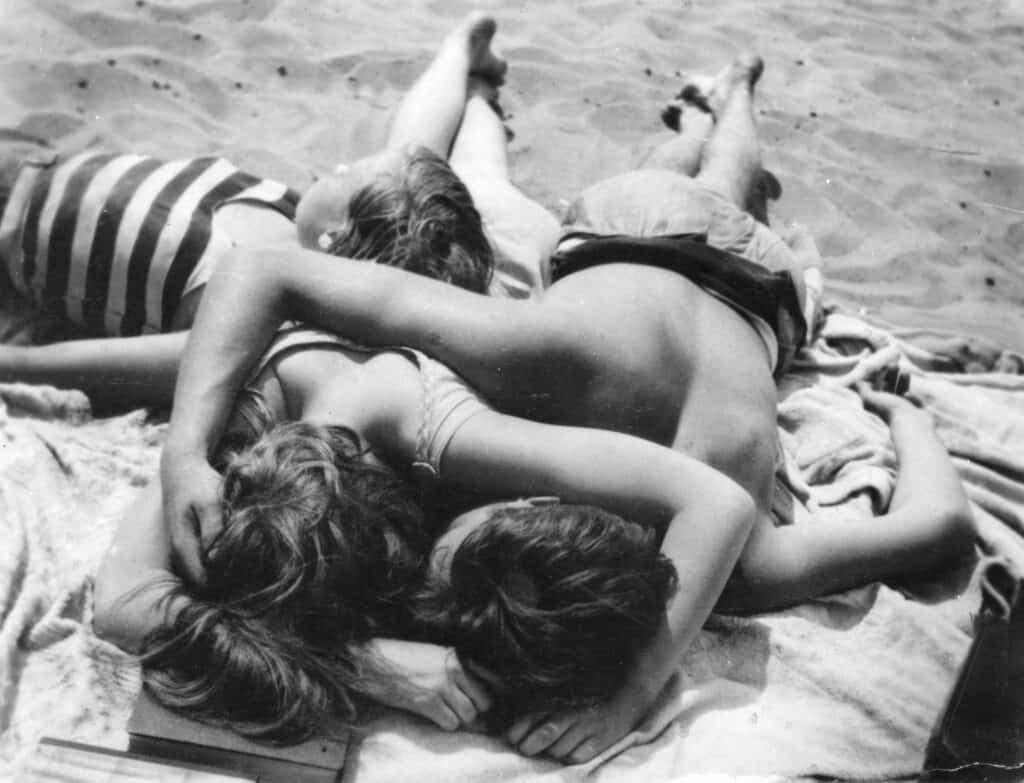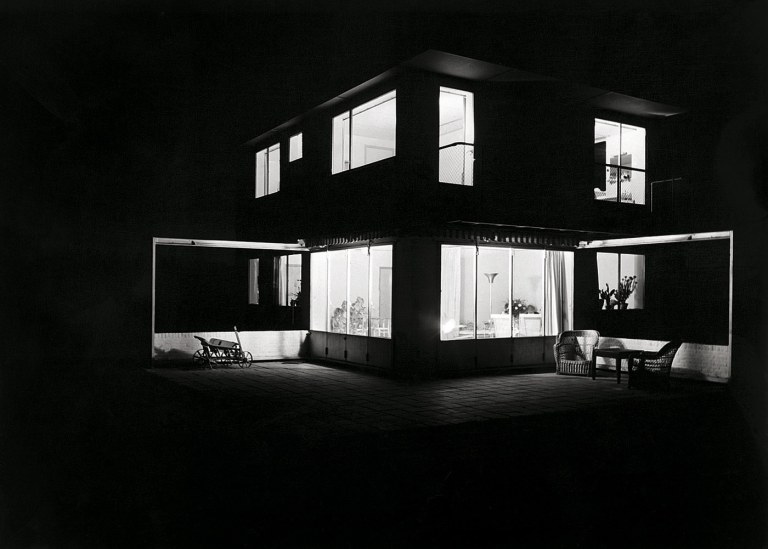 Besides receiving many prestigious commissions, Besnyő also paid visits to her homeland several times during the 1930s. In addition to work in a personal vein involving close family and friends, her images from that time include many of her iconic photographs on social themes. The end of the 1930s led to few and poorly paid jobs; meanwhile, her work became more and more political. However, she received commissions from architects of "de 8 group" to make architectural photographs with which she embraced New Vision once more to convey the idea of functionalism. After the Journalism Decree of May 1941, Eva could no longer publish under her own name because of her Jewish background. Her photographs appeared in periodicals under the name of Wim Brusse.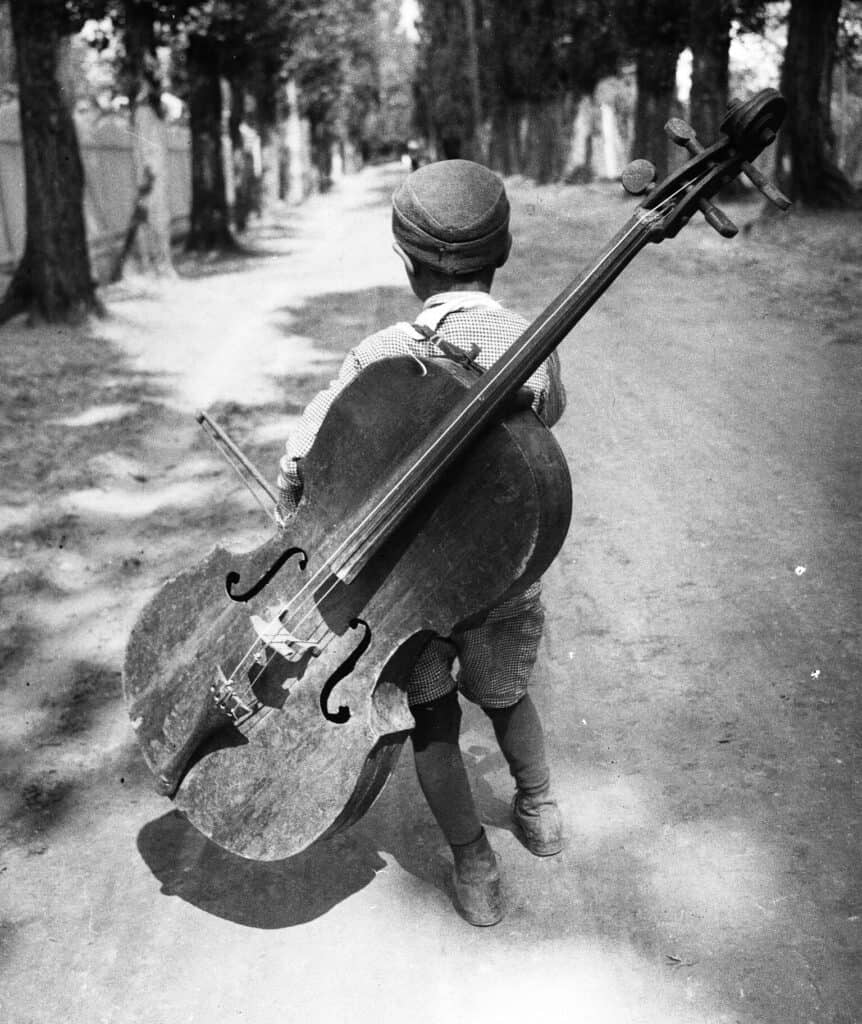 In the post-war years, she was attracted to a worldview shaped by humanism and her photographs became stylistically decisive for neo-Realism. The feminist emphasis in her work of this period brings her inclusion in Edward Steichen's survey of European photography at MoMA, and his world-touring exhibition The Family of Man (1955) and in the 1970s, she is committed to the Dutch Marxist feminist movement Dolle Mina, participating, not only as a photographer but as an activist, in the street performances which mix humour and provocation in a festive atmosphere.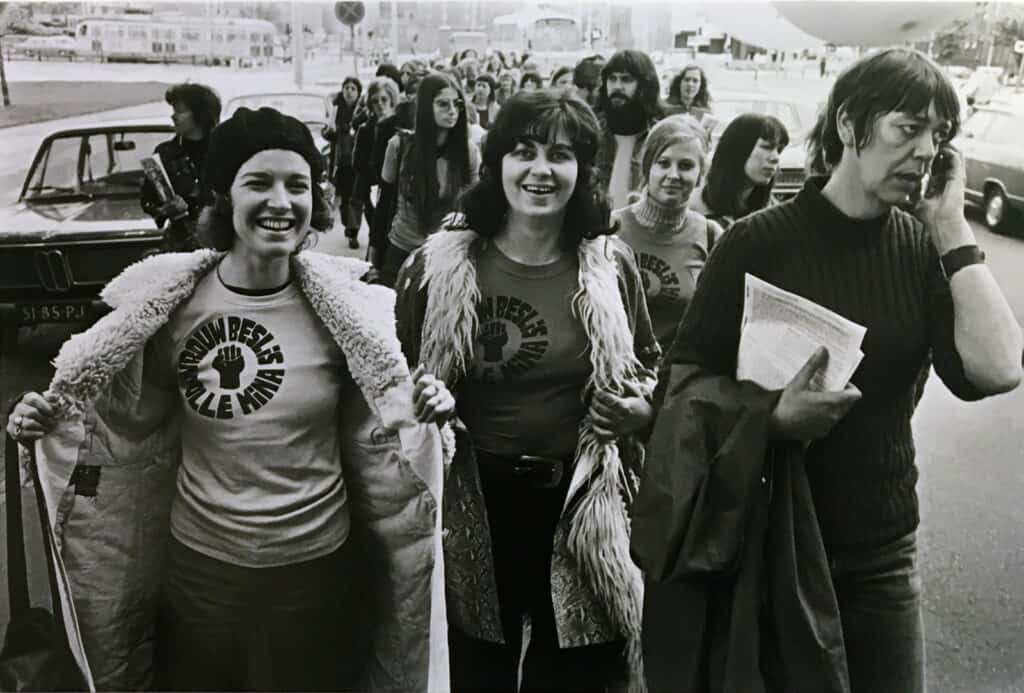 Legacy of Éva Besnyő
Besnyő discovered early on the potential of photography as a means of achieving freedom and independence. As part of the generation of women who took up photography between 1920–1940, and by establishing herself as a professional photographer, she attained the financial independence that enabled her to choose her own way of life and to explore all the different terrains that photography was opening up to at her time. In Hungary, she is usually associated with the photojournalistic movement, which aimed to explore and document social issues such as unemployment and underprivileged children in the period between the two world wars. In her second homeland, however, the Netherlands, she was renowned for her architectural photography and for her photographic record of the 1970s protests and street demonstrations of the Dolle Mina.