Articles and Features
Kröller-Müller Museum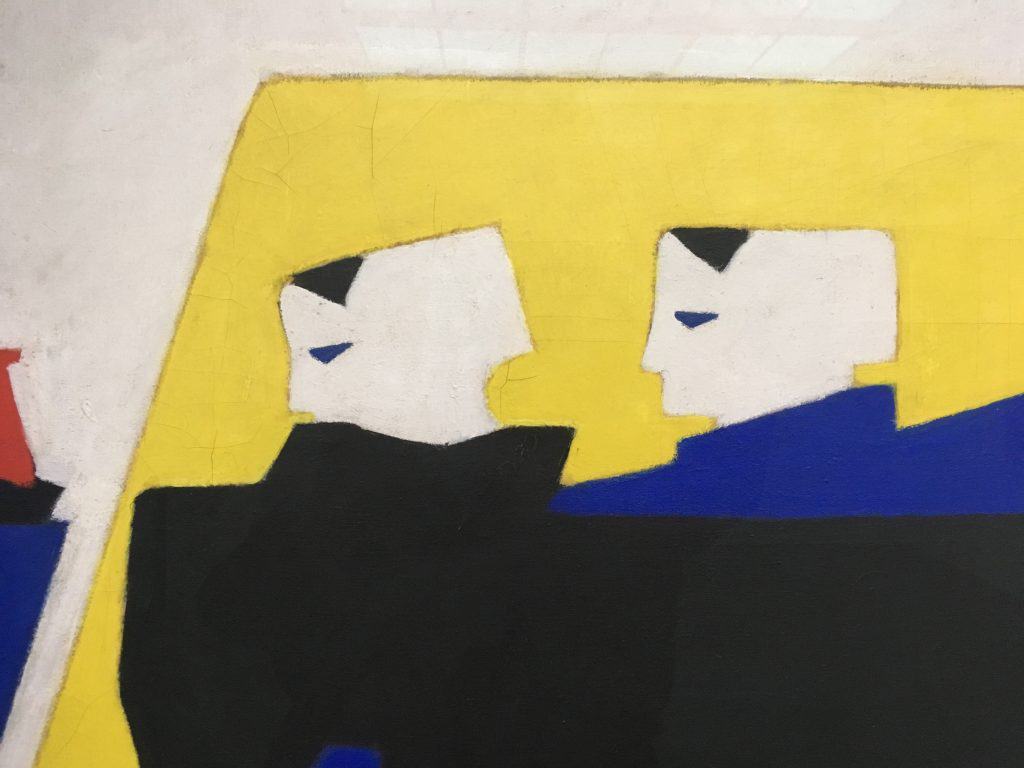 By Shira Wolfe
"A collection representing the development of modern art, starting with the Positive Realism of ca. 1860 up until the art of the present day, travelling through Impressionism, Pointillism and Cubism." – Helene Kröller-Müller
In the East of the Netherlands, right in the centre of the Hoge Veluwe National Park, lies one of the best art collections in Europe – the Kröller-Müller Museum. This museum houses the collection of Helene Kröller-Müller, one of the most prolific Dutch art collectors of the 20th century. Aside from the second largest collection of Van Gogh paintings, after the Van Gogh Museum in Amsterdam, and an incredible selection of 20th century art including Symbolist, Pointillist, Impressionist and Cubist pieces and some extraordinary works by artists of De Stijl movement, one of the loveliest things about a visit to the Kröller-Müller Museum is its expansive sculpture park. The sculpture park stretches all around the museum itself, allowing for visitors to explore these pieces at their own leisure, while being in the peaceful natural setting of the Hoge Veluwe.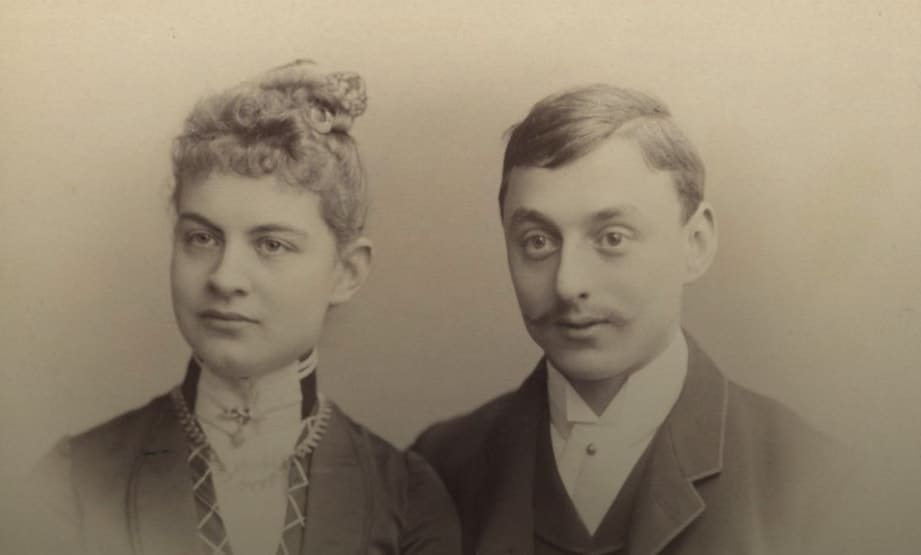 Helene Kröller-Müller and her Art Collection
Helene Kröller-Müller was the daughter of the prosperous German founder of Wm H. Müller & Co, a coal and iron ore company. In 1888, she married the Dutchman Anton Kröller, who had started working for her father's company. When Helene's father suddenly died, Anton took over the company, and helped it flourish even more than before. At this point, the couple and their children were already living in the Netherlands.
Helene first came into contact with the arts when she started taking classes with the art pedagogue H.P. Bremmer. This proved to be a turning point in her life. Bremmer introduced her to modern art, and with his expert input, she started collecting art. She hired him as her personal advisor, with the aim to develop an art collection, in 1907.
Her main focus was modern painting, and in particular Dutch and French artists. Since Bremmer was a great admirer of Vincent van Gogh, Helene became interested in the artist, who was not yet so famous back then. She purchased her first Van Gogh paintings in 1908, among which was "Four Withered Sunflowers" (1887). Other artists favoured by Bremmer included Jan Toorop and his daughter Charley Toorop, Bart van der Leck, who was a member of De Stijl, Floris Verster and Johan Thorn Prikker.  
As her collection started to grow more and more and her health started to decline, Helene began to dream of creating her own museum where she could share her collection with the public. Between 1909 and 1917, she and her husband began to buy land in the Hoge Veluwe. In 1938, she opened her museum there, just a year before she passed away.
In 1947, Bram Hammacher became the director of the Kröller-Müller Museum. Under his direction, the sculpture collection was expanded a great deal. While Helene had made strict stipulations that no additions could be made to her collection other than new artworks by artists already in the collection, Hammacher found a loophole when it came to sculptures. Helene's collection had been focused on painting, and she had mentioned nothing about sculpture in her will. He opened the sculpture garden in 1961, with the aim to give a comprehensive overview of sculpture from Rodin up to the present day.
Today, a visit to the museum offers a unique opportunity to walk around the nature of the Hoge Veluwe National Park, while exploring iconic sculptural pieces both in the park and inside the museum, alongside galleries filled with 19th and 20th century art by famous and lesser known, but equally strong, artists.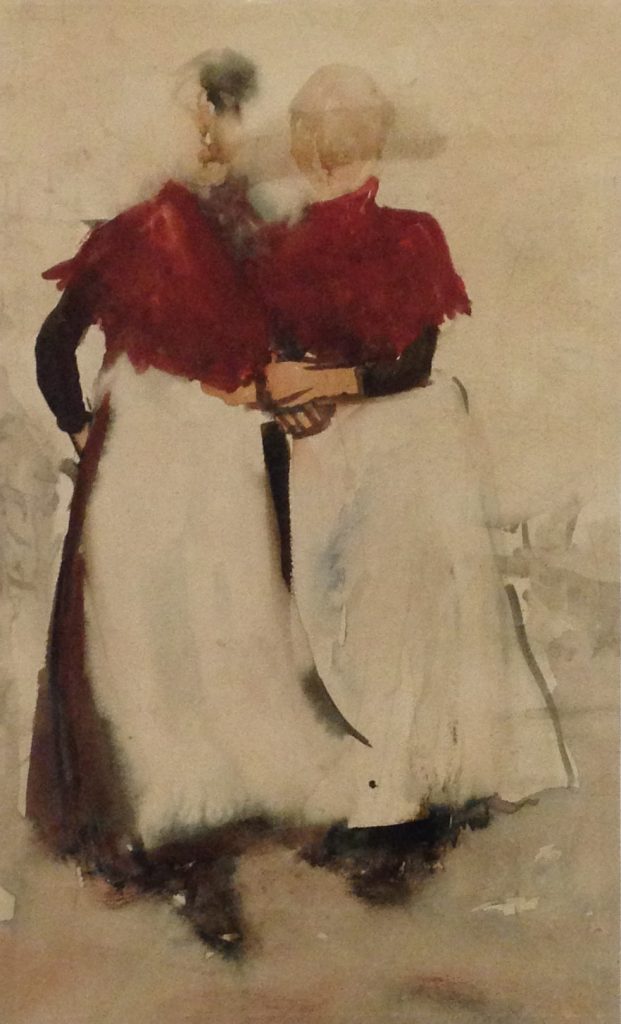 "Toorop's work is sometimes unfathomable and complex with symbolism, full of contradictions, such as between good and evil or between the temporal and the eternal." – Kröller-Müller Museum
Temporary exhibition: "Drawn from Life. Works on Paper 1850-1950." (through 19 January 2020)
The temporary exhibition currently on view at the Kröller-Müller Museum features a selection of rare works on paper, often sketches, pastels, but also watercolours and paintings, from the collection of Helene Kröller-Müller. The exhibition focuses on street scenes, city scenes and scenes of nightlife from the 19th and 20th century, creating a deeply moving picture of times long gone.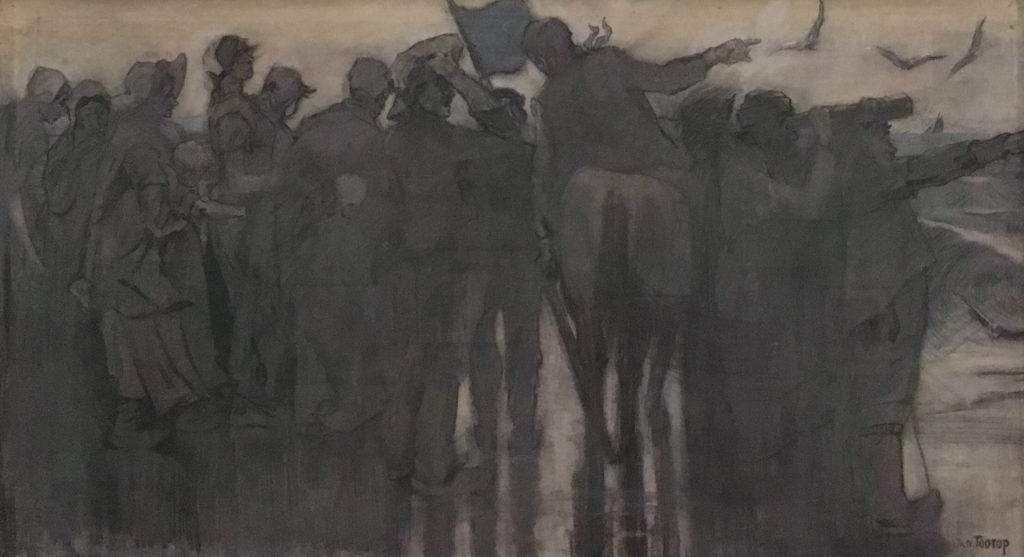 The exhibition leaves you with an almost physical experience that can only be described as a deep desire – for times passed, for explorations at night, for a life lived that is far from perfect, but above all, bold and passionate. From Picasso's rough, almost dirtily painted dancers, to the dark, mysterious Symbolism of Jan Toorop, whose oeuvre is remarkably wide and versatile but always retains a sense of secrecy and unrivalled understanding of the life-death cycle, be it in his scenes of wild storms out at sea, in his depiction of a farmer family in the field, or in his most Symbolist works like "The Bride, the Priest and Death" from 1914 and "Le retour sur soi-même" from 1893.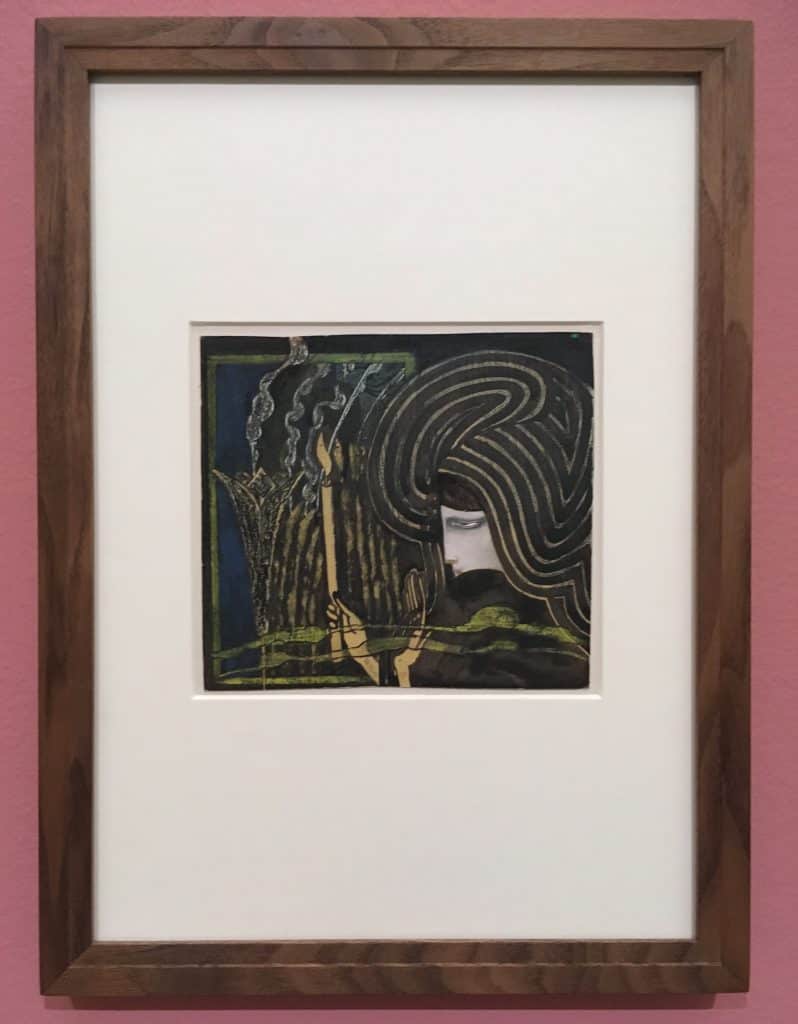 Other unforgettable artists on view here are Isaac Israels, George Breitner, Bart van der Leck, Leo Gestel, Odilon Redon and Alexander Bogomazov. Breitner's "Two Women" (ca. 1890) simply portrays two women walking together in the street, but their faces are all blurred and the red from their dresses jumps out in shocking contrast. This faded, blurry style seems to return as a style with many of these artists. One of the most haunting pieces is Willem Witsen's "Waterloo Bridge by Night" (ca. 1890), all dark grey blurs and smudges illuminated by the streetlights surrounding Waterloo Bridge. And in Jan Toorop's work, barely anyone has a clear face, a clear outline. It's as though all his figures have already half-transitioned to the underworld, and are here to share with us their knowledge about the world of the living and the world of the dead.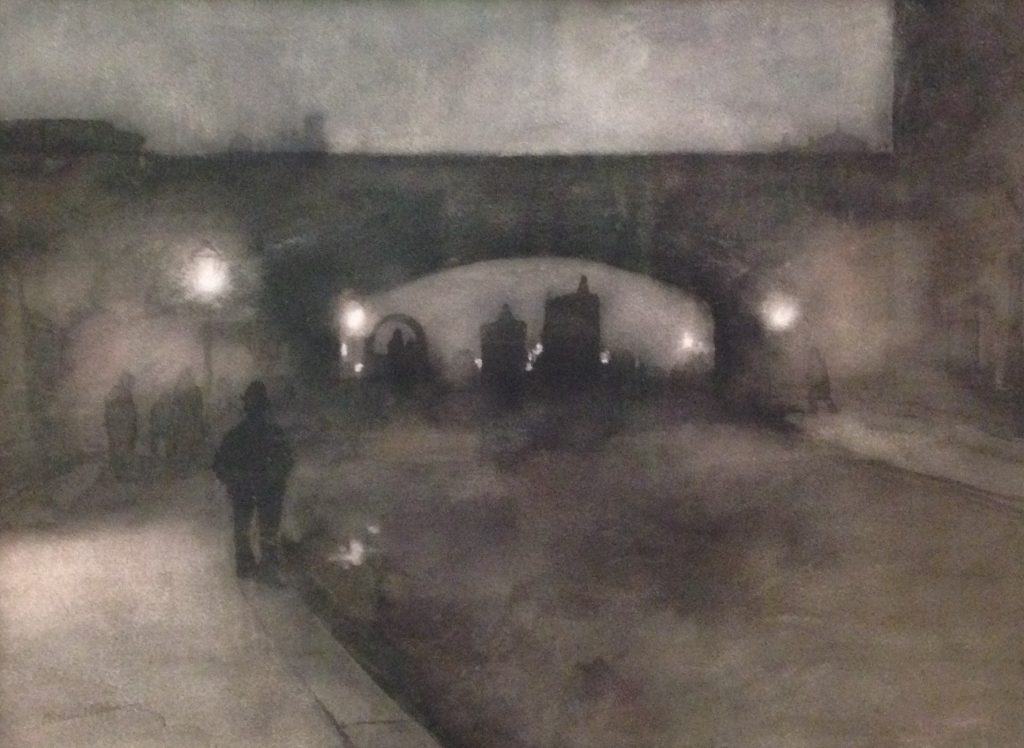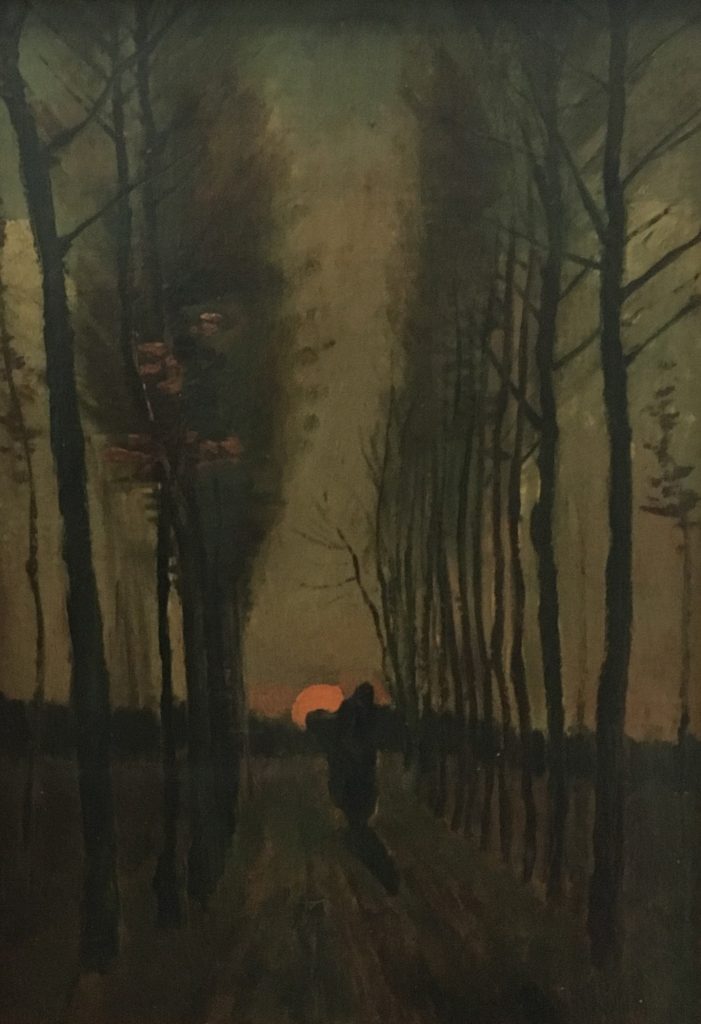 The Kröller-Müller Museum Permanent Collection
The Kröller-Müller Museum is famous for its large Van Gogh collection. His masterpiece "Café Terrace at Night" (1888) hangs in the Van Gogh gallery, alongside many other famous Van Gogh paintings like pieces from the "Potato Eaters" series, but also paintings that are far less well known but even more interesting. Several works on view show that Van Gogh had a fascinating relationship to light and shadows. Some of the strongest works here are his silhouettes of faces in extremely dark settings. You can barely make out the faces due to the dark shadows, and this is exactly what makes the paintings so interesting. His "Lane of Poplars at Sunset" (1884) is another Van Gogh piece that is more subtle than his famous paintings, but all the more powerful for it. A solitary figure walks between rows of poplar trees towards the sunset. This is a painting that won't let you go.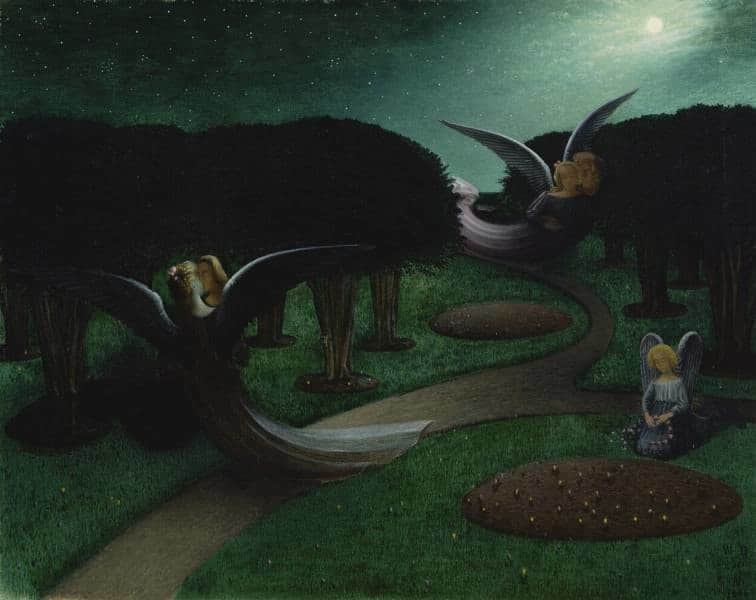 And then there are the Symbolists and the artists of De Stijl. William Degouve de Nuncques mesmerises with his sweeping, mysterious portrayals of angels in a park at night or "The Blind House," a solitary house at night illuminated by little lights that give it the depth of a human soul. Another new discovery is Johan Thorn Prikker, whose highly stylised scenes of Christ are moving on a sharp, gripping level. Or Pierre Puvis de Chavannes with his stunning "La Madeleine au Désert (Méditation) from 1869.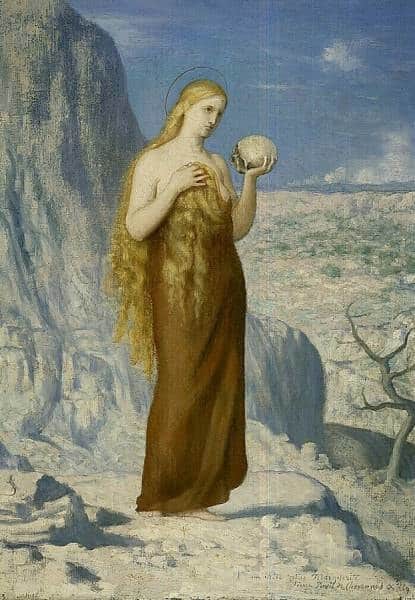 On the side of De Stijl, there are, of course, paintings by the main members of the movement, Piet Mondrian and Theo van Doesburg, but the De Stijl artist who really steals the show is Bart van der Leck. His 1916 painting "The Tempest," rendered only in primary colours, shows two fisherwomen steadfastly continuing their journey while a storm rages on. It's a breathtaking simplification of colour, form and content.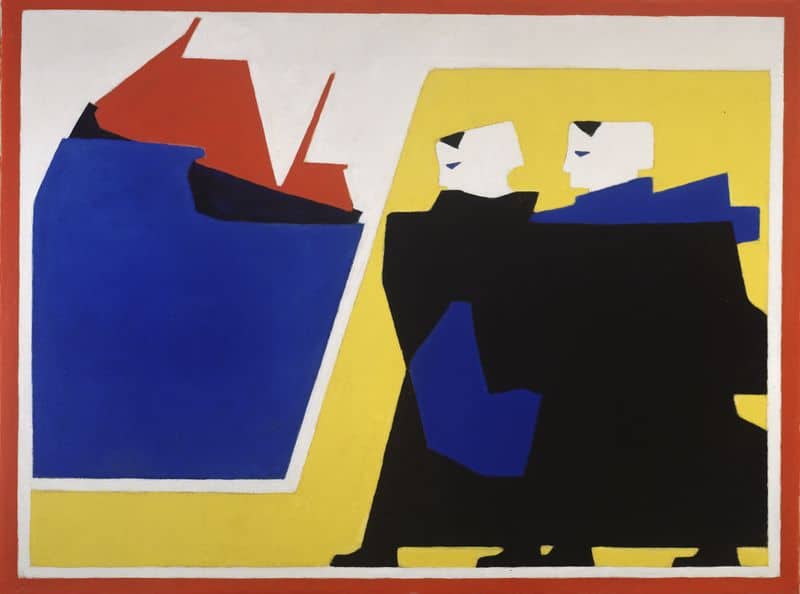 The Sculpture Garden
The sculpture garden contains sculptures from Rodin to the present day. All around the park, you will find different styles and different periods, with works by internationally renowned artists. Henry Moore's "Two-Piece Reclining Figure II" (1960) stands on a hill, while elsewhere, a pavilion houses some of the best sculptures in the park including Oswald Wenkebach's "The Defeated Conquerer" (1957). Further on, there is the iconic piece "Look Out Attention" by Krijn Giezen, which is essentially a stairway leading up to the sky.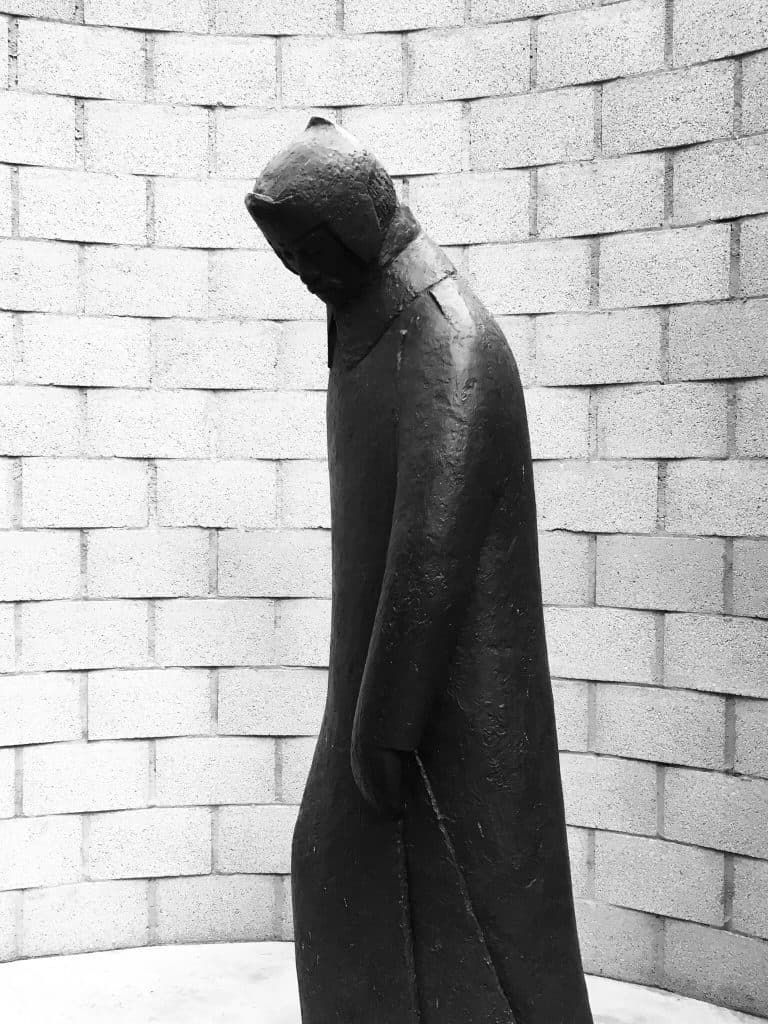 In terms of figurative sculptures, Marcello Mascherini stands out with his Ritratto di Franca (1952), as well as Oscar Jespers's "Dancer" (1952-1953).
Here, in the middle of a Dutch national park, is some of the most boundary-breaking and relevant art of the 19th and 20th centuries. Take a day to indulge in the wealth of art and nature at the Kröller-Müller Museum. You will leave with so much more than you could have imagined.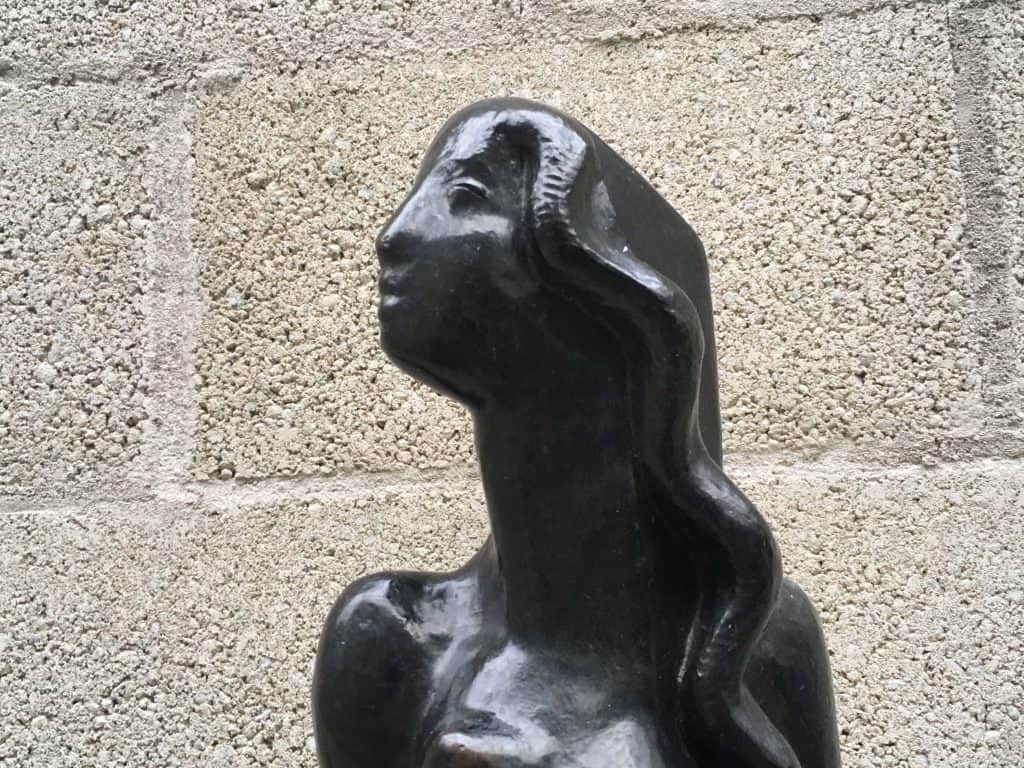 Relevant sources to learn more
Read all about the history of the Kröller-Müller Museum on the Kröller-Müller Museum website: