Articles and Features
Spaces for Creation: 10 Artist Residencies Around the World
By Shira Wolfe
"Black Rock stands as the direct answer to my desire to have an uncontested relationship with Africa, the filling in of a large void that I share with many African Americans. With this project I wanted to explore my own personal relationship with Africa while inviting artists to do the same and to galvanize the growing artistic and creative energies that exist in Africa in an increasing measure with the addition of diverse, international, creative possibility."

Kehinde Wiley
In this challenging and turbulent year, art has repeatedly proven to be a lifeline for people, something to connect us, offer reflection, insight and healing. People looked to artists for advice on how to find a creative outlet for their emotions and fears, and a lot of new projects and artists were born. And although travel is still greatly impeded, advised against, or even restricted in most parts of the world, we take a look at an eclectic mix of artist residencies that are each finding ways to welcome artists. From short-lived, conceptual walking residencies to well-established residencies in the homes of famous artists, these spaces are made for creation, inspiration and production.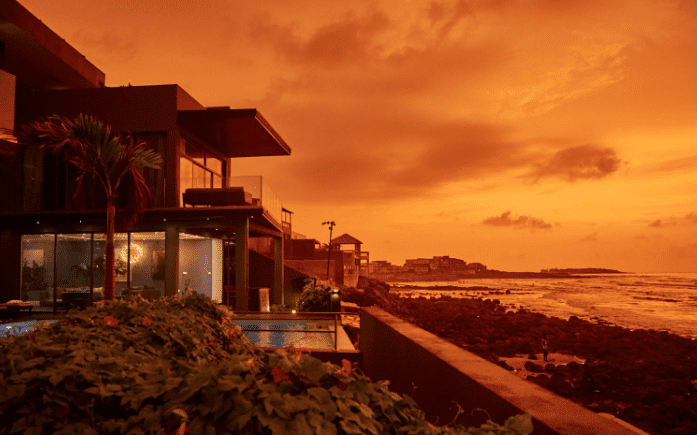 1. Black Rock
Black Rock is a multidisciplinary artist-in-residence program in Dakar, Senegal that was founded in 2019 by artist Kehinde Wiley. The residency program stems from Wiley's wish to engage with Africa in a more personal way. He first visited Dakar in 1997, during his first visit to Africa, and fell in love with the Senegalese language, culture and tradition. Years later, Wiley felt a strong desire to create a space for creative work in West Africa, in order to work outside of the western context and create work within the context of his own lineage. For the residency program, Wiley invites international artists to live and work in Dakar for a period of 1-3 months. Dakar is situated on the westernmost point of continental Africa and is surrounded on three sides by the Atlantic Ocean. The residency is located 20 minutes northwest of the city centre, right by the ocean. Black Rock takes its name from the shoreline, which is covered in black, volcanic rocks.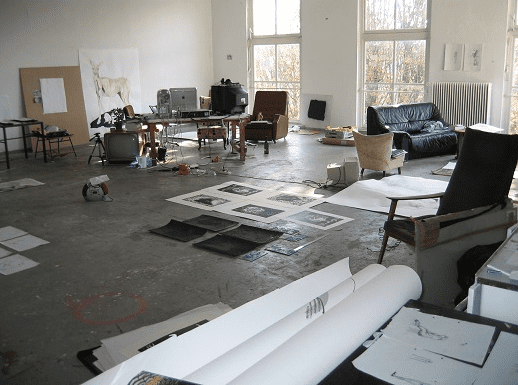 2. De Ateliers
De Ateliers is an artist residency in the centre of Amsterdam, focused on talented artists at the start of their professional careers. The residency offers 20 international and Dutch artists at a time a two-year working period at De Ateliers, including their own studio and weekly individual studio visits by tutor artists. In addition to the studio visits, De Ateliers offers seminars and field trips to exhibitions and other relevant places. Every artist participating at De Ateliers receives a yearly stipend of €13.800 to cover living expenses, as well as a yearly production grant of €2000. At the end of the two-year residency, De Ateliers organises an exhibition of all the resident artists. The program supports artists in the development of their artistic practice as well as in creating a solid network.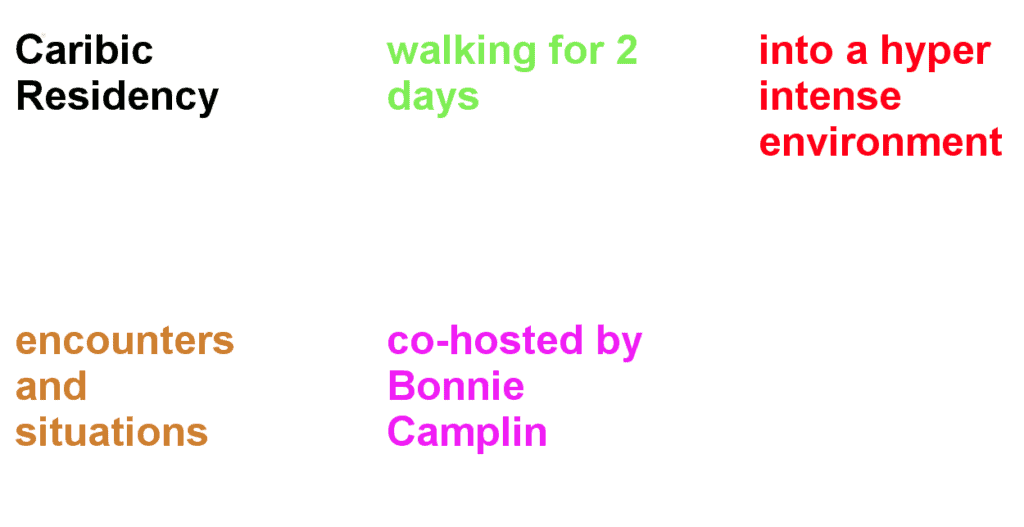 3. Caribic Residency
Caribic Residency is one of those elusive artist residency programs that keep you guessing, but its highly original take on the artist residency makes it worth exploring. Not much information is shared other than the fact that Caribic Residency is a "two-day emergent artist residency model based on immediacy and encounter in various locations." The artist is taken outside, and the host and artist walk together with a goal of around 50 km, staying overnight along the way. The idea is to meet in a city of choice and wander without a specific aim for two days, creating space for conversations, activating the physical body, and getting lost in thought. The project has taken place in cities including Berlin, Lisbon, Athens, London, Paris, Las Vegas, Rome, Porto, Cyprus and New York. For enquiries, contact Caribic Residency here.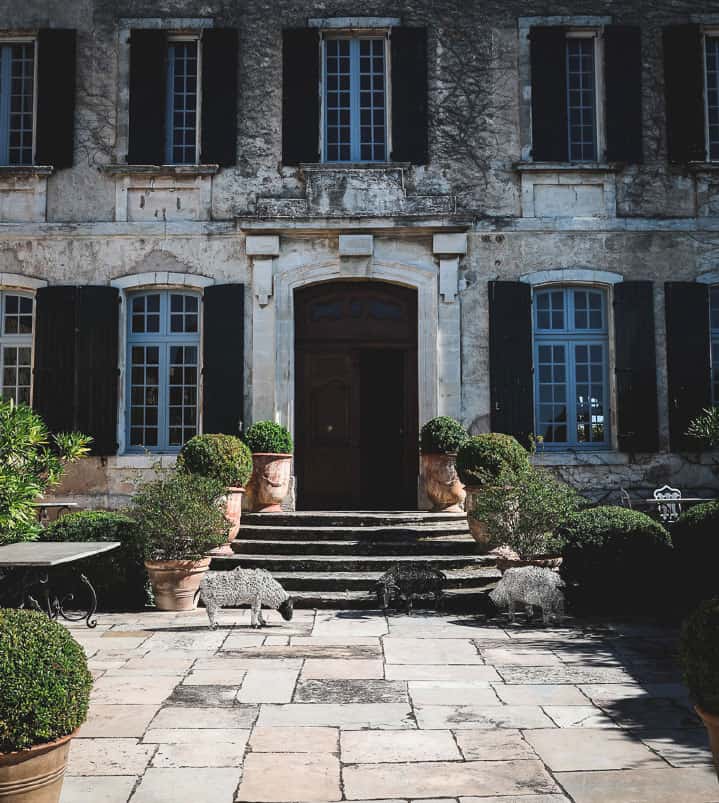 4. Dora Maar House
The Dora Maar House is an established artist residency program located in the house that Dora Maar bought in 1944 following her breakup with Picasso. The 19th-century townhouse is situated in Ménerbes, Provence in France. Maar spent each summer in solitude in Ménerbes. When she passed away in 1997, an American arts patron, Nancy Brown Negley, bought and renovated the house and created an artist residency for artists, writers and academics. Since 2007, the Brown Foundation Fellowship Program offers artist residencies of 1-2 months for mid-career artists, writers or academics. This is not a residency for people at the start of their career; the residents are already established professionals in their field of expertise. Resident artists are provided with a stipend of $50 a day and a travel allowance to travel to and from the house.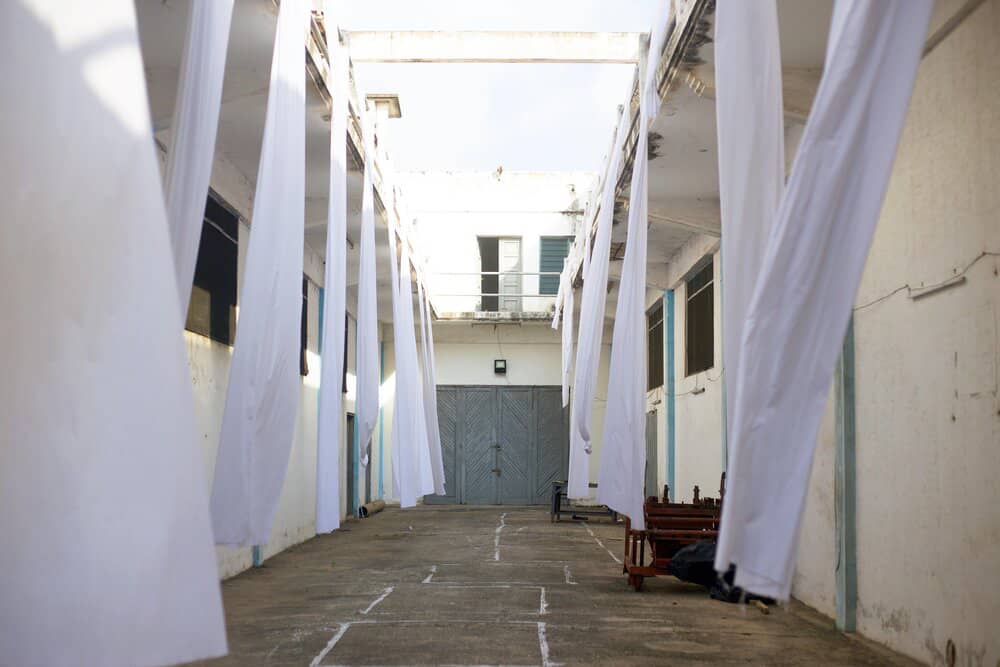 5. Noldor Artist Residency
Noldor Artist Residency opened in November 2020 in Accra, Ghana, is the first independent artist residency in Ghana. Noldor was founded by contemporary African art specialist, social entrepreneur and philanthropist Joseph Awuah-Darko. The residency program offers a space for contemporary African artists to extend and deepen their practice, and to exchange with others in a growing artistic commune. In addition to its annual four-week artist residency which ends with an exhibition, there will be a year-long program for senior and junior fellows in Noldor's newly renovated 700-square-meter warehouse spaces, formerly a pharmaceutical factory. The aim is to encourage artistic experimentation in a continually expanding creative community existing of both emerging and mid-career artists with artist studios, cultural centres and galleries.
"I have thanked my instinct every day I am here and when I can't be, Captiva is the foundation of my life and my work; it is my source and reserve of my energies."

Robert Rauschenberg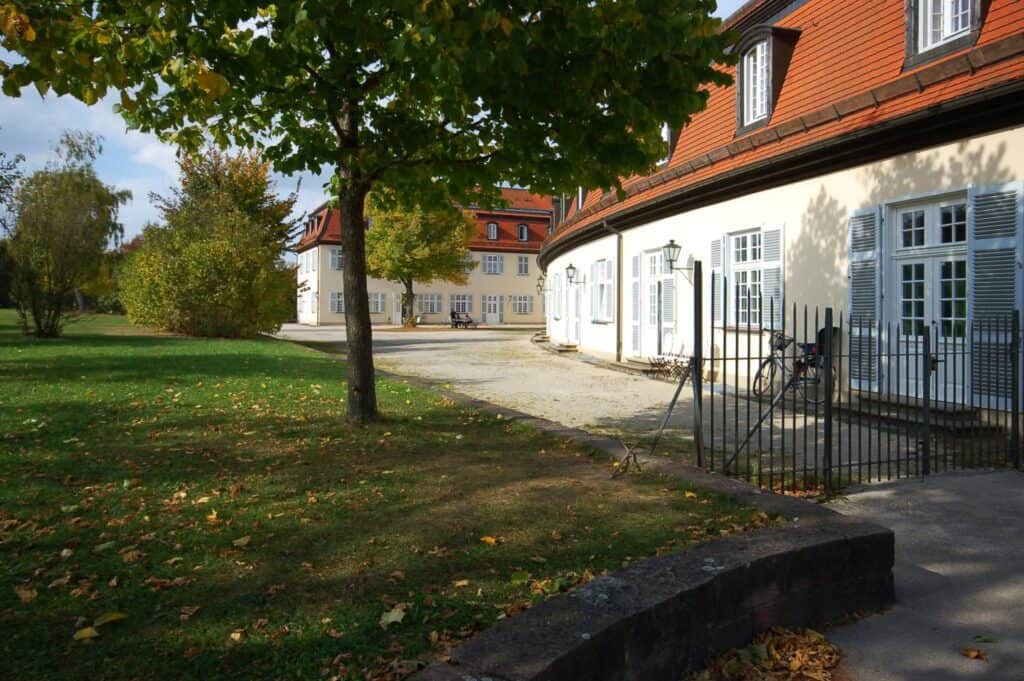 6. Schloss Solitude
Akademie Schloss Solitude is an international artist residency program in Stuttgart, Germany, in what was once built as the summer residence and hunting lodge of Charles Eugene, the Duke of Wuerttemberg. Schloss Solitude has supported around 1400 young artists from over 120 countries since it was opened in 1990. The program is open to artists, scholars and scientists working across disciplines, and enables fellows to devote themselves fully to their research projects free of material constraints or daily pressures and deadlines. The fellowship includes a free living/working studio, a monthly fellowship grant of €1200 and travel expenses. The length of fellowships ranges from three to twelve months.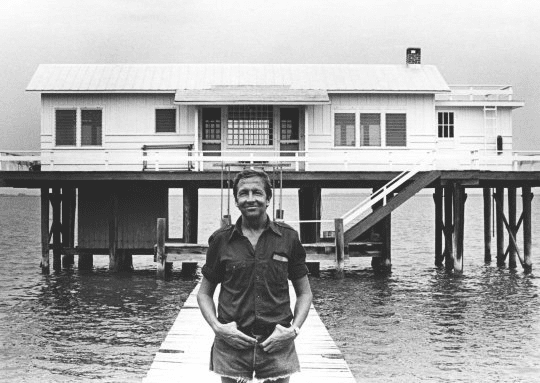 7. Rauschenberg Residency
The Rauschenberg Residency is an artist residency located on Robert Rauschenberg's former property on Captiva Island, Florida. He lived and worked here for almost 40 years after leaving New York City. The property includes Rauschenberg's 740 square metre studio, a collection of historic homes and studio spaces. Captiva Island meant everything to Rauschenberg and had a great influence on his art. In a 1970 letter, he described his experience of Captiva: "I have thanked my instinct every day I am here and when I can't be, Captiva is the foundation of my life and my work; it is my source and reserve of my energies." In 2012-13, the Robert Rauschenberg Foundation first launched the residency program. Every year, there are eight five-week residencies artists and scholars from a wide range of disciplines. Inspired by Rauschenberg's early years at Black Mountain College, the residency similarly seeks to foster a rich artistic community. Currently, the selection process for the Rauschenberg Residency is by invitation only.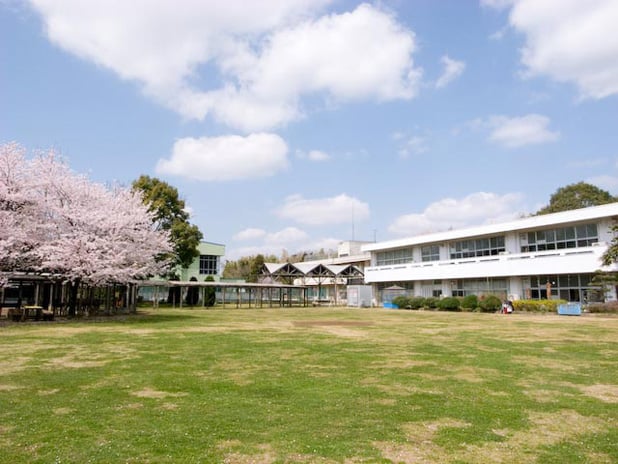 8. ARCUS Artist-in-Residence Ibaraki
Based in the city of Moriya in the Japanese Ibaraki prefecture, the ARCUS Artist-in-Residence Program supports promising international artists working across various disciplines, who are interested in interacting with the Ibaraki area through their art. The residency program has been up and running since 1994, offering artists free accommodation and studios during their stay. Travel costs to and from the residency are also covered, and the artists receive a stipend of 180.000 yen (approximately €1383) for living expenses and 450.000 yen (approximately €3458) for any expenses related to the artistic activities. The residency period lasts 100 days and ends with a presentation of the residency activities in the shape of an exhibition, a performance, or a publication.

9. Tabakalera
Located in a former cigarette factory in the coastal town of San Sebastian in the Basque country, Tabakalera was opened in 2015 as an International Centre for Contemporary Culture. The aim is to help develop the artistic and critical capacity of Basque society through creative activities. Tabakalera offers residencies for artists and curators, which currently last between four and eight weeks. The residency program includes a monthly stipend of €1000 to cover living expenses, as well as travel expenses, accommodation and a studio space, and an additional €2500 to cover production-related expenses. The current call for project proposals is open to national and international artists from the Basque Autonomous Community.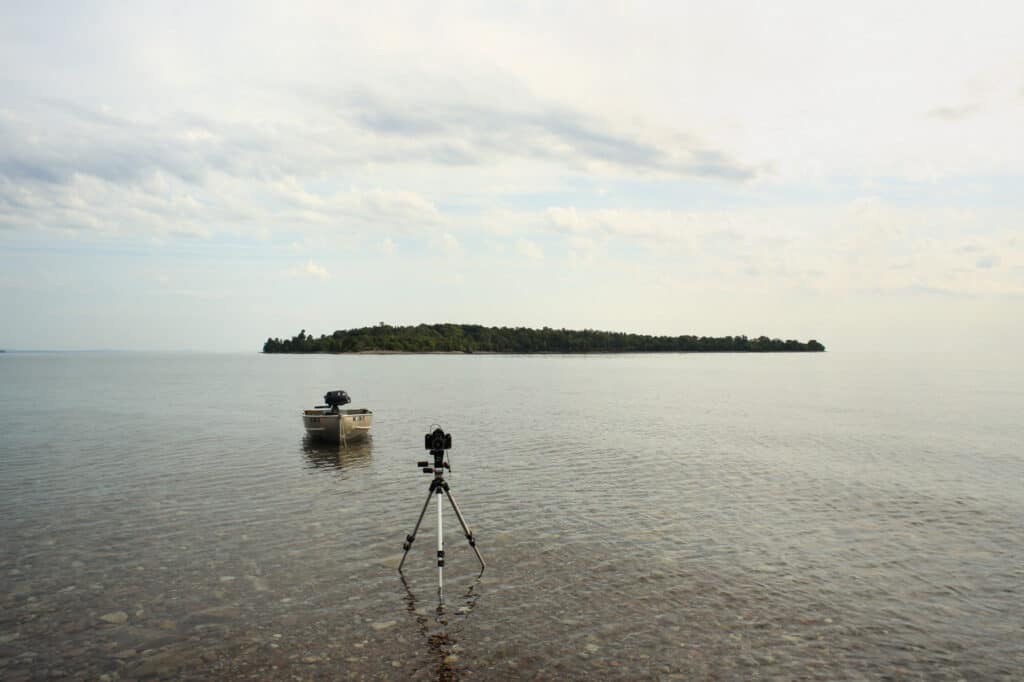 10. Rabbit Island
We conclude our list of artist residencies with the story of Rabbit Island, an island on Lake Superior in Michigan. In 2010 Rob Gorski, a New York City emergency room physician, stumbled upon the island's for-sale ad while browsing on Craigslist. It didn't take him long to make up his mind and he purchased the island with the idea to create a space for artists to come together and rest, reflect, create and work. The island has never been logged, mined, or cleared for homes, and therefore has a rich ecosystem. Gorski negotiated a conservation easement in order to maintain the island's ecosystem and then raised money through a Kickstarter campaign to create the Rabbit Island Residency. Artists can come live and work on the island for a period of two to four weeks. They engage directly with the landscape and respond to notions of conservation, ecology, and sustainability through their various practices. Residents are asked to avoid creating paths by changing their walking routes in the forest and to adapt to the ways of the island. This means no electricity or plumbing, basic accommodation, an open-air toilet, food that is brought by boat, foraged or fished, and water filtered from the lake. The island thus remains a pure and healthy haven for whoever is lucky enough to visit.
Relevant sources to learn more
Black Rock
De Ateliers
Caribic Residency
Dora Maar House
Noldor Artist Residency
Schloss Solitude
Rauschenberg Residency
Arcus Artist-in-Residence Ibaraki
Tabakalera
Rabbit Island