Articles & Features
Holiday Gifts Art Lovers & Art Collectors Will Love in 2022
By Adam Hencz
The 2022 holiday season is here, and so is the hectic, last-minute rush to find the perfect gifts for our loved ones. However, if you're seeking good gifts for art enthusiasts whose critical eye can be difficult to please, look no further.
Artland's Top 10 Art Gifts in 2022
To help you out, we've made a list of 10 unique presents to give to your art-loving friends and family this winter holiday. Our 2022 round-up of gifts for art lovers features mindful games, engaging albums, as well as artful activities.
1. Keith Haring Chess Set
Enjoy a fun chess game with pieces inspired by some of Keith Haring's most well-known figures. The Keith Haring Chess Set includes pawns formed like Haring's barking dogs and castles shaped like his iconic black-and-white characters with their arms held in the air, along with other illustrations that fans of the artist will instantly recognize. This set is made of turned and lacquered wood and includes a fabric bag with the artist's 1989 self-portrait.
2. Bauhaus – A Graphic Novel
Looking for the perfect gifts for architecture lovers who are also into comics? A celebration of the Bauhaus, this 2022 graphic novel includes striking artwork, with each page designed in style to combine bold and evocative visuals. The central characters of this fictional work are the figures of the Bauhaus school, thrust into the center of the twentieth-century debate about the link between technology, culture, and art.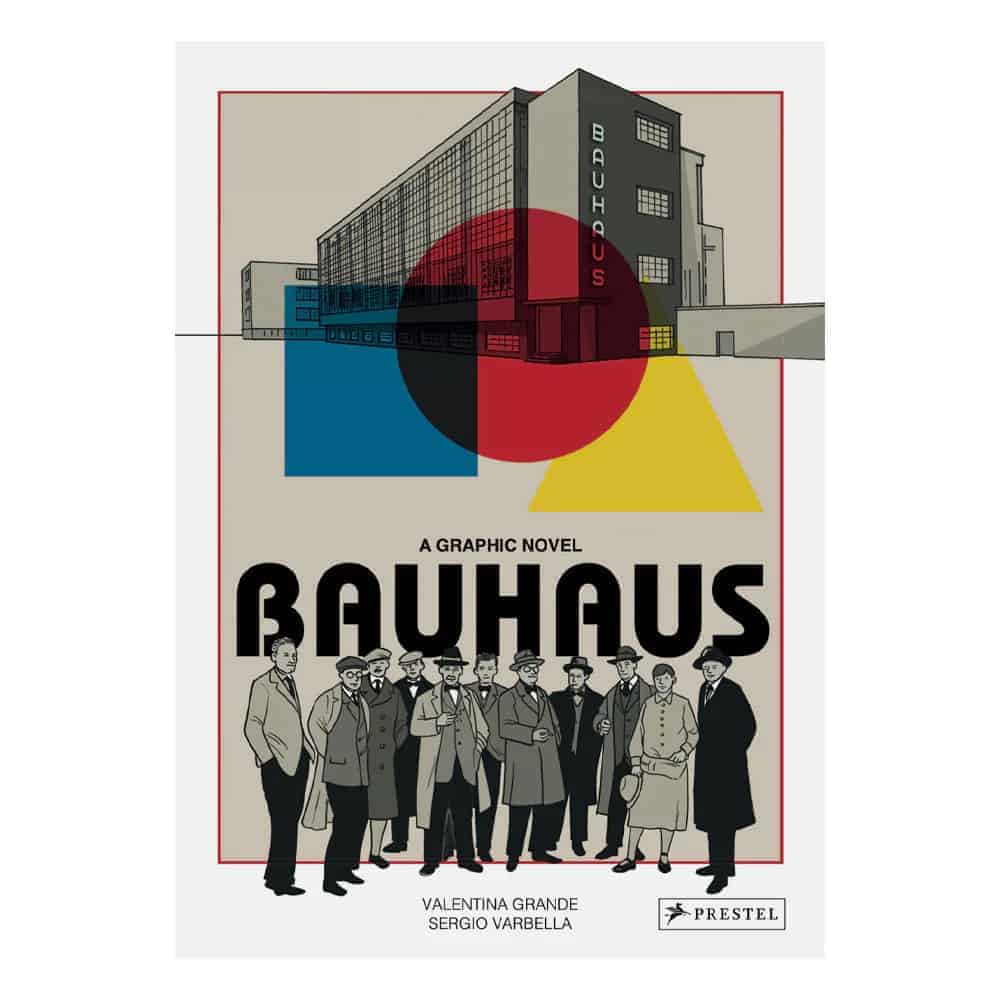 3. Art prints by Shepard Fairey
What would an art lover's wishlist look like without art prints? Browse limited edition art prints from the founder of OBEY Clothing and creator of Obama's iconic Hope poster, Shepard Fairey. This gift would be ideal for a friend who has wall space for just one more print or who wants to add an original touch to the interior of their home.
4. Museum membership
Give exclusive access to the art world through a museum membership. Art museums offer unlimited free exhibition entry along with access to a wide range of unique benefits exclusively for museum members. As a member, you are invited to exhibition previews, openings, and other special events. Being a member comes with extraordinary access to artist talks and one-of-a-kind experiences while supporting the museum's mission. Members can also enjoy discounts at museum stores, cafés, and restaurants. Find more info on memberships at an art museum near you!
5. The Starry Night by LEGO
Inspired by one of MoMA's most renowned artworks, Vincent van Gogh's The Starry Night (1889), LEGO reimagined the iconic painting and created a 3D representation of the work using 2,316 LEGO blocks. This LEGO set is ideal for anybody seeking a zen zone where they may relax with hands-on, minds-on activities.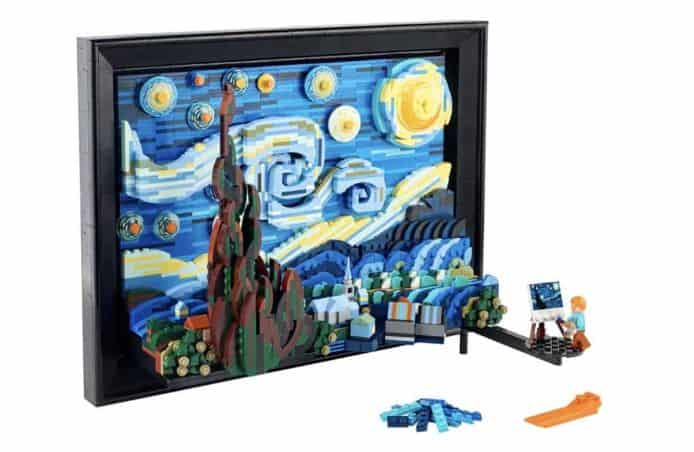 6. Salvador Dalí Tarot Card Gift Set
Legend says, film producer Albert R. Broccoli commissioned Salvador Dalí to design a unique deck of tarot cards for a movie set. Fostered by his wife Gala and her interest in mysticism, Dalí was inspired to pursue the project. He created the cards where he takes on the role of the Magician while Gala becomes the Empress. This lavish box set by Taschen, which was first issued in a limited edition in 1984 and has since long sold out, brings back all 78 cards, each dazzling in colors.
7. What Is Contemporary Art? A Guide for Kids
This hardcover book is an inviting exploration into the world of contemporary art. Organized thematically by subjects of interest to children, the book features nearly 70 works from early 1960s modern icons such as Andy Warhol and Yves Klein to recent pieces from artists like Bruce Nauman, Louise Bourgeois, Olafur Eliasson, and Jeff Koons.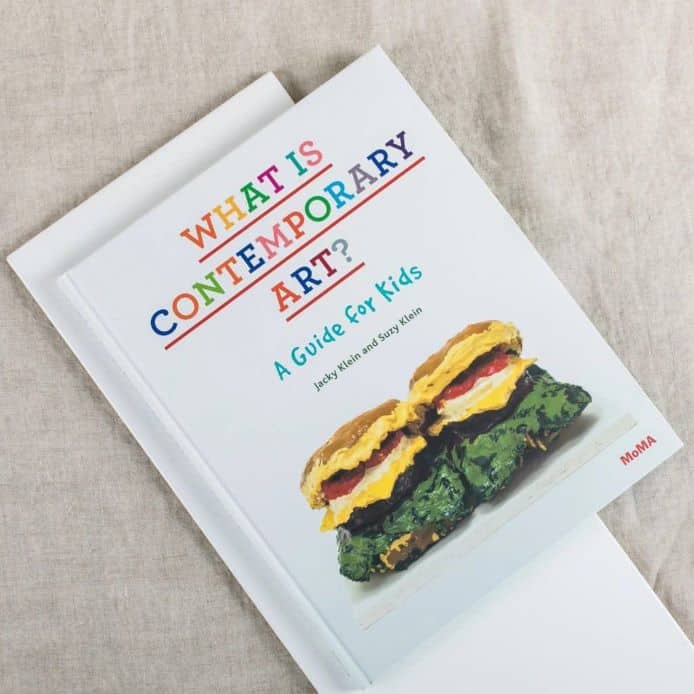 8. Hopper's New York
As a tried-and-true New Yorker, Edward Hopper explored his relationship with the city through his paintings with eerie scenes that also convey the isolation of modern life. On the occasion of Edward Hopper's New York at the Whitney Museum, a newly published book features more than 300 illustrations from exterior views, through public scenes, all the way to intimate observations. This book is for all art enthusiasts and city lovers out there who have ever felt alone in the crowd of modern urban life.
9. Yayoi Kusama Glass Ornament
This quirky ornament celebrates modern art legend Yayoi Kusama. This object—inspired by Kusama's trademarks: her red hair and polka dots—will lend an artistic touch to any holiday decor and is the ideal present for admirers of this iconic artist.
10. MoMA Swatches
The Museum of Modern Art in New York collaborated with watch manufacturer Swatch to create a product line featuring artworks from their collection. Carry a bit of Henri Rousseau or Gustav Klimt on your wrist whenever you go!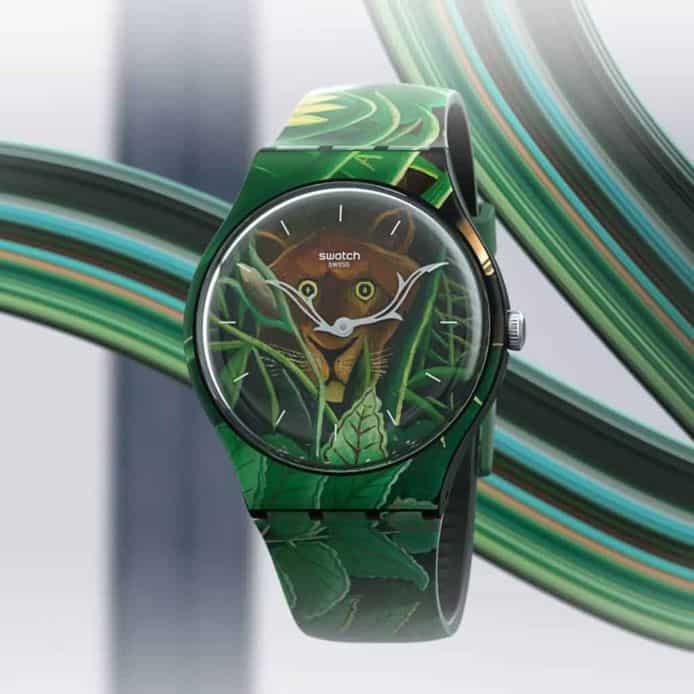 Relevant sources to learn more
Wondering where to start?