Articles & Features
Artful Locations: Places Made Famous by the Art they Inspired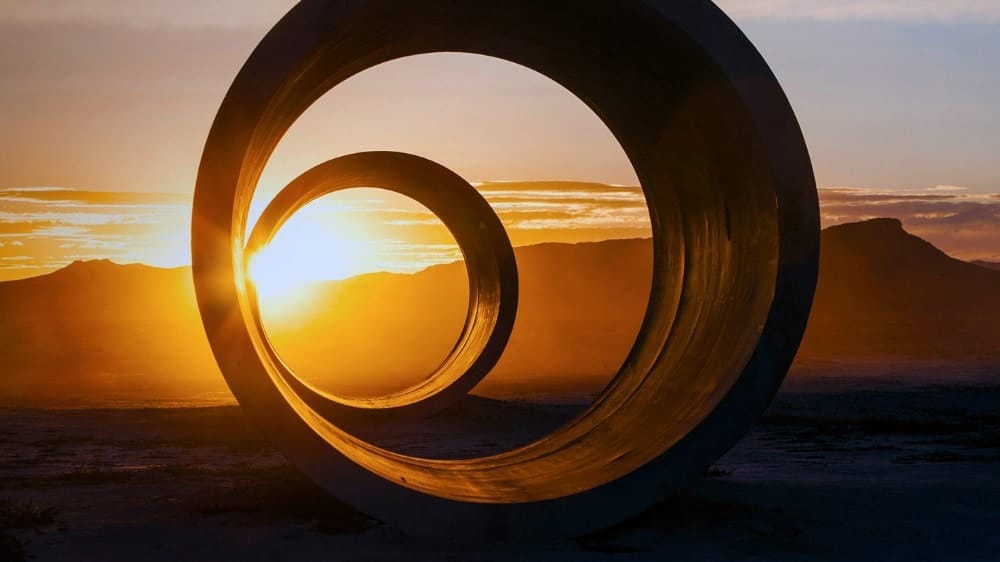 By: Tori Campbell
Artful Locations
Artists will go to great lengths to spark their creativity and push themselves into new territories. Some artists seek inspiration in their immediate surroundings or in artful landscapes that speak to them — from the water-filled gardens of Giverny, France, to the deserts of the American Southwest. Others find inspiration in people — gravitating to places where they can rub elbows with fellow artists; resulting in new ideas and collaboration, but sometimes brawls and black eyes. Take a trip with us to the artful locations around the world — formalised educational institutions, taverns, and cities that inspired some of the most famous artworks and artistic movements of all time.
Barbizon, France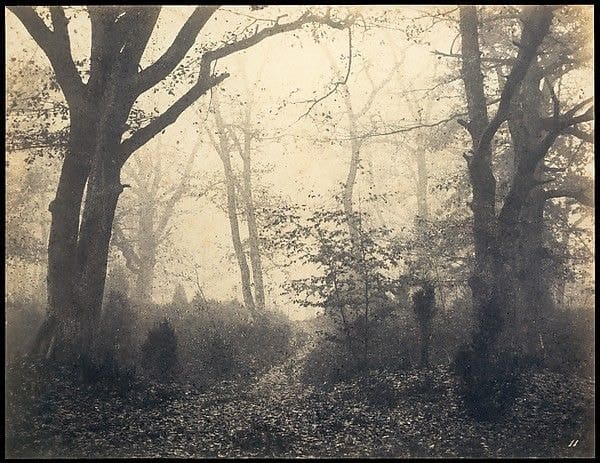 Drawn away from their Parisian studios and into the natural landscapes of the Forest of Fontainebleau, the nearby village of Barbizon offered comfortable room and board at the newly established Auberge Ganne inn to artists resting after a day of painting. These artists, beginning in the 1820s up until roughly the 1870s would spend their afternoons in deep excursions within the former royal hunting grounds, before retiring to the Auberge Ganne to swap technical tips and ideas while also enjoying one another's company. Though varying in age, technique, and expertise; the artists that we now consider comprising the Barbizon School were united in their love of nature and desire to paint landscape in realistic terms. Inspired by the works of the 17th century French and Dutch landscape painters, the Barbizon School artists made significant strides in establishing realism in French landscape painting, and are instrumental to the European movement toward naturalism in art.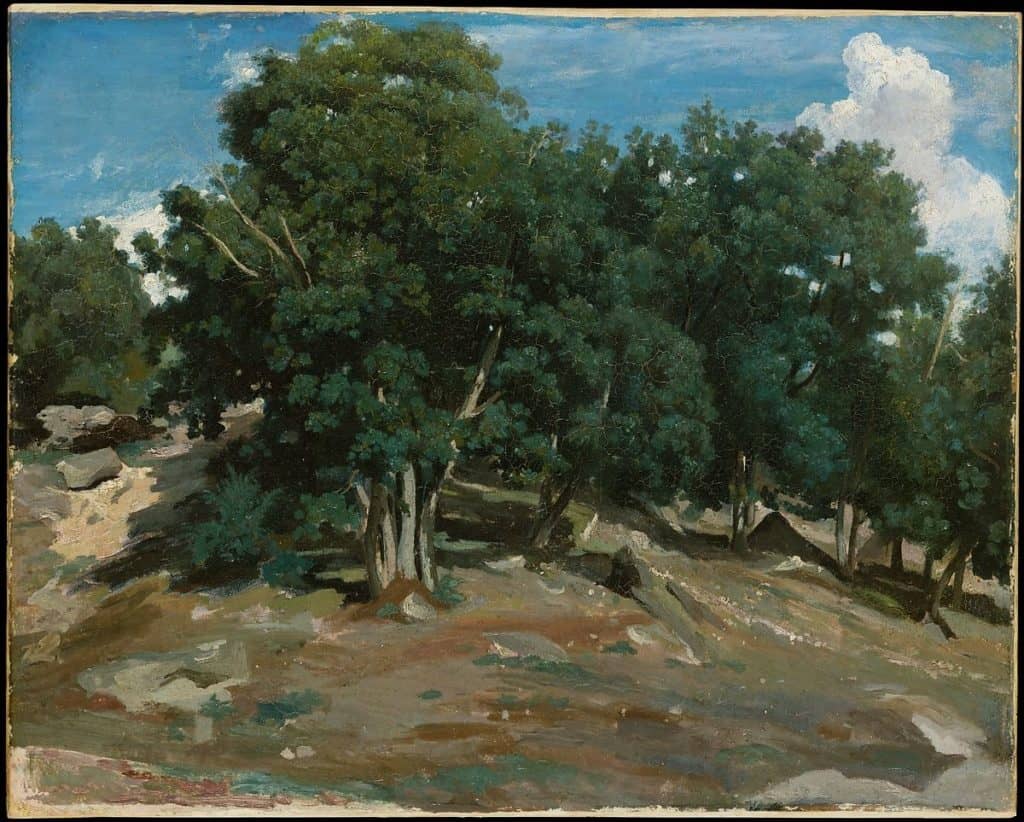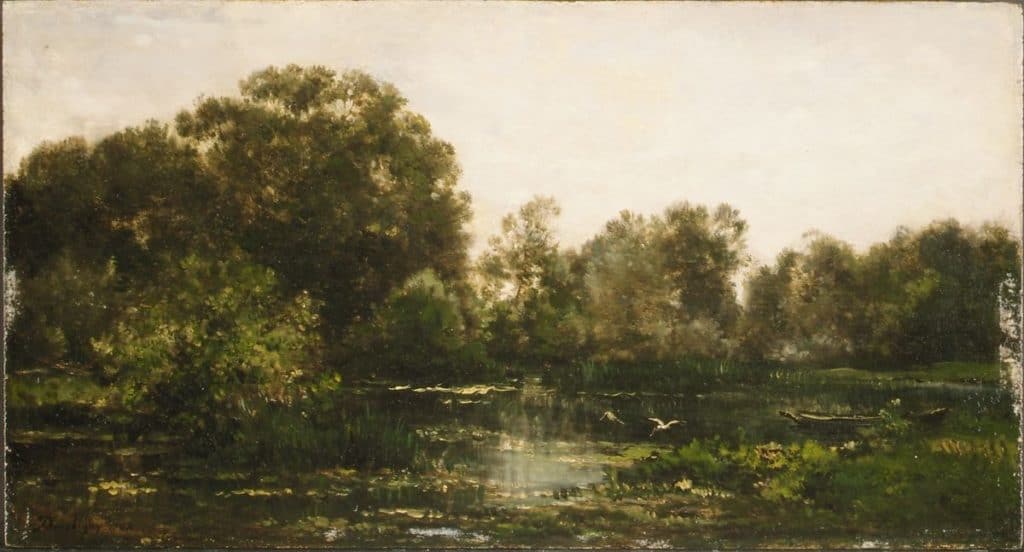 The Garden in Giverny, France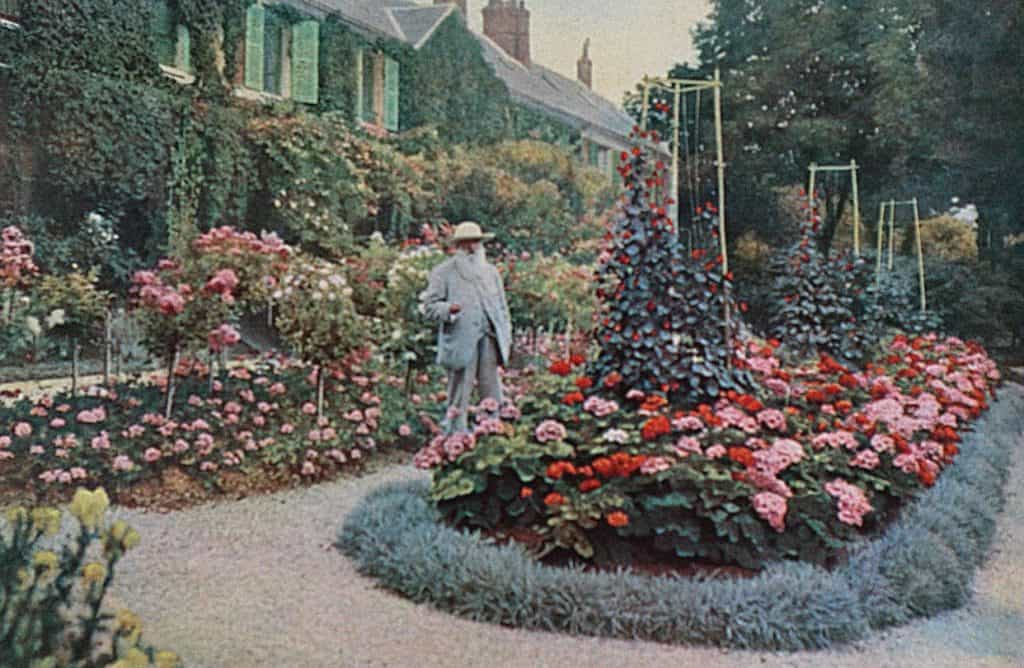 While Claude Monet's garden at Giverny could not be considered an open commune of creativity for many artists, for Monet himself it was undeniably a wealth of inspiration. Rendered time and time again, actually over 250 times to be more precise, Monet's Water Lilies (or in French: Nymphéas) series depicted the rich garden grounds of his flowering home in Giverny, France. The final thirty years of the painter's life were devoted to exploring the colours and textures of this home, and thus became inextricably linked to his identity as an artist. To this day Monet's most iconic works are those that depict the Japanese bridge that traversed his small pond, or the impressionistic masterworks of his floating lily pad on a tranquil sunny afternoon.

Read more about artful artist homes in our two part series here: part 1, and part 2.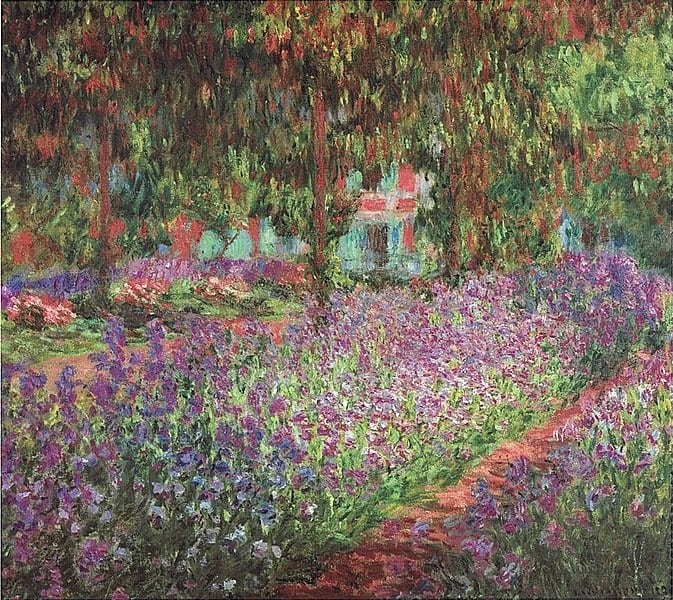 Bauhaus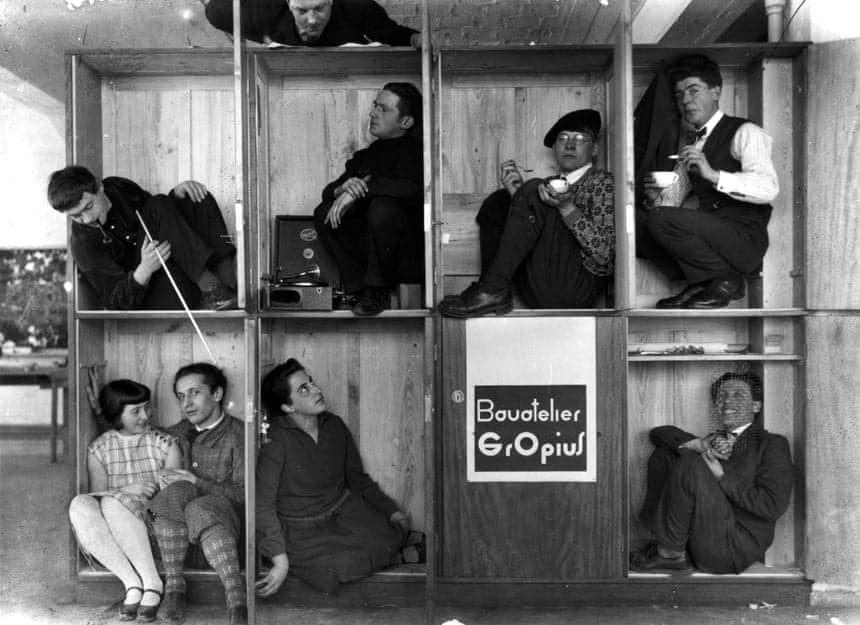 In operation from 1919 to 1933, when it was shut down by pressure from the Nazi regime, the Staatliches Bauhaus, more commonly known as 'the Bauhaus,' was founded by architect Walter Gropius with the aims of providing a comprehensive, interdisciplinary arts education. The iconic school brought together gifted students to explore art, craftsmanship, and architecture while working with experimental materials and methods. Gathering first in Weimar, then in Dessau, the school nurtured artists who are considered household names now such as Paul Klee, Wassily Kandinsky, Ludwig Mies van der Rohe, Anni Albers, Marcel Breuer, Josef Albers, and László Moholy-Nagy. Both the professors and students alike went on to become some of the most influential artistic minds of their time, creating a lasting legacy that shapes our understanding of art and architecture to this day.

Learn more about the legacy of the Bauhaus here.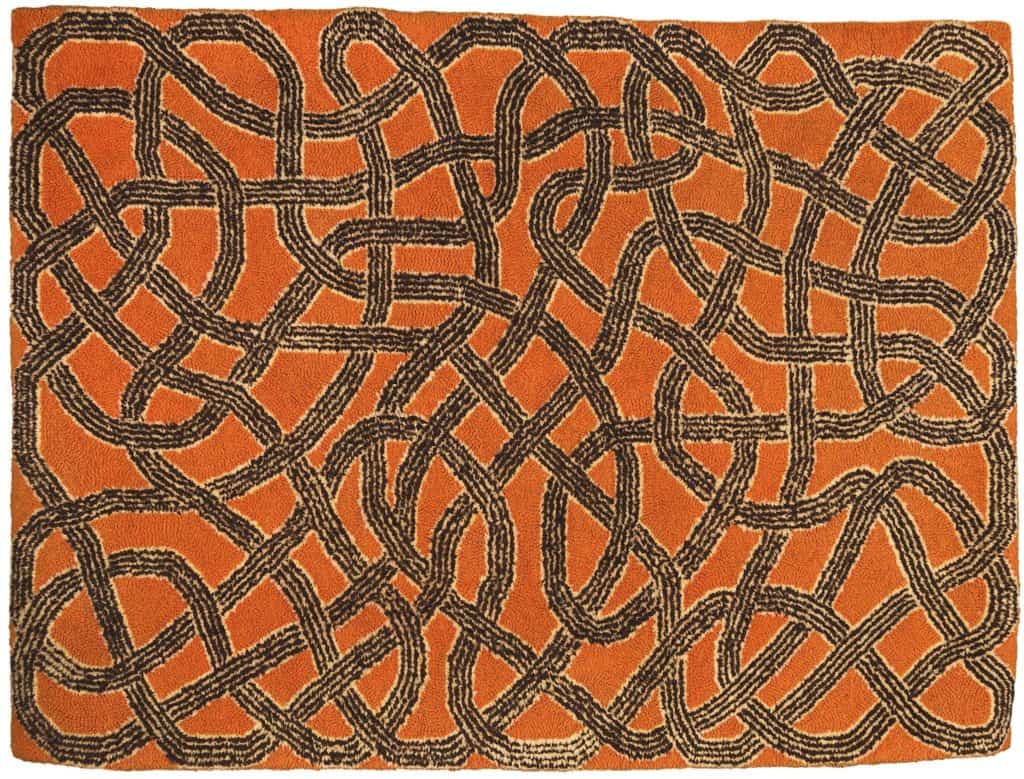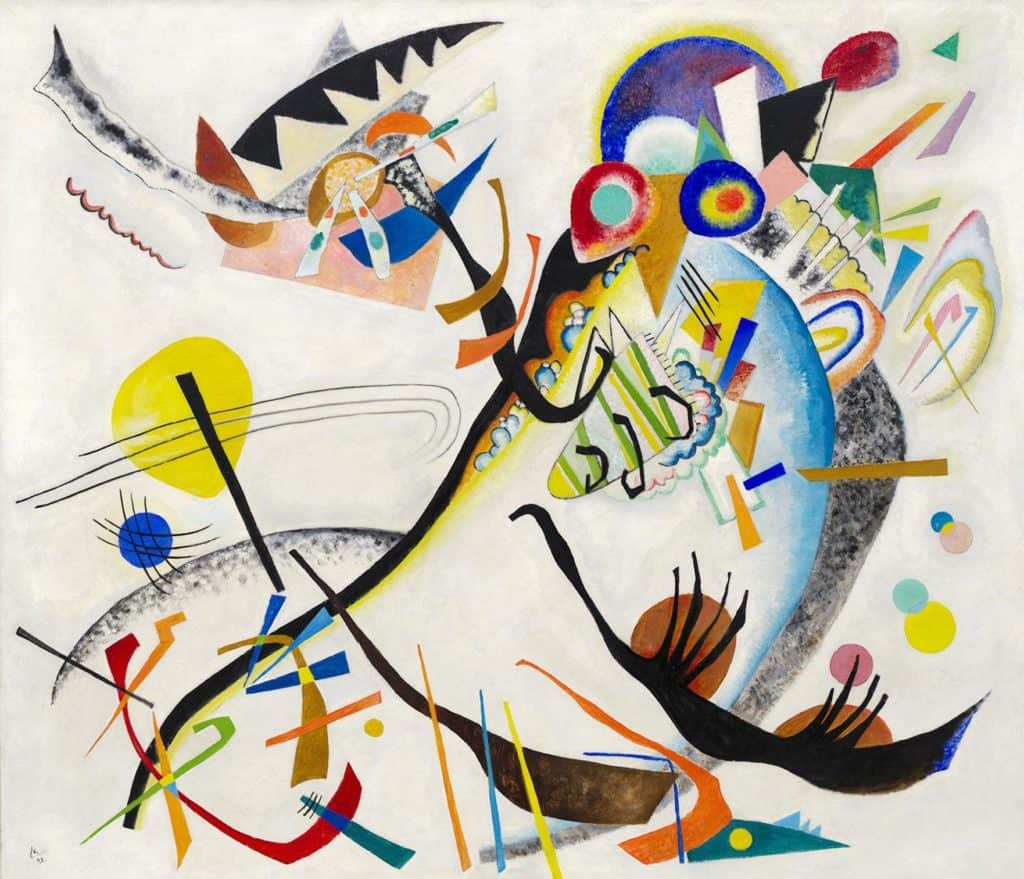 Black Mountain College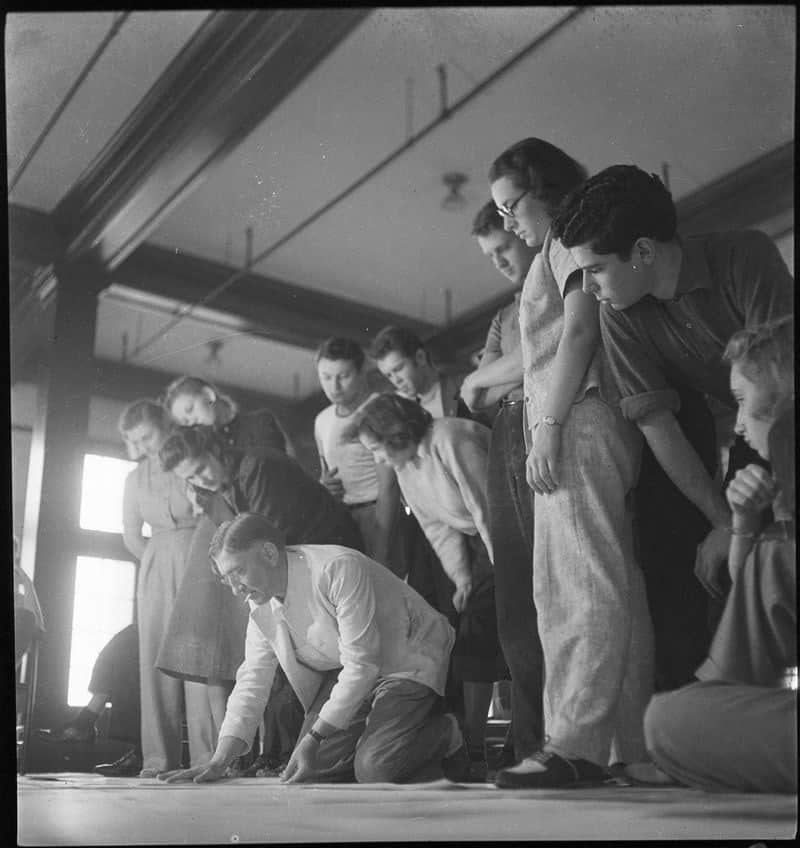 Founded as a response to the forced closing of the Bauhaus, Black Mountain College became an American outpost, and de facto continuation of the German school. Founded in 1933 by educational professional John Andrew Rice, and others; the school followed an experimental framework — fostering holistic learning and stressing the importance of the study of art. Due to the shuttering of the Bauhaus, some former faculty went on to teach at Black Mountain College in Black Mountain, North Carolina; though the school also took on its own unique flavour — incorporating dance education and (probably inadvertently) skewing a bit more American in identity than European. Like its predecessor, Black Mountain College nurtured some of the most influential minds of its day within its artful confines, including Ruth Asawa, Robert Rauschenberg, Merce Cunningham, John Cage, Buckminster Fuller, Franz Kline, Willem and Elaine de Kooning, and Anni and Josef Albers; among countless others.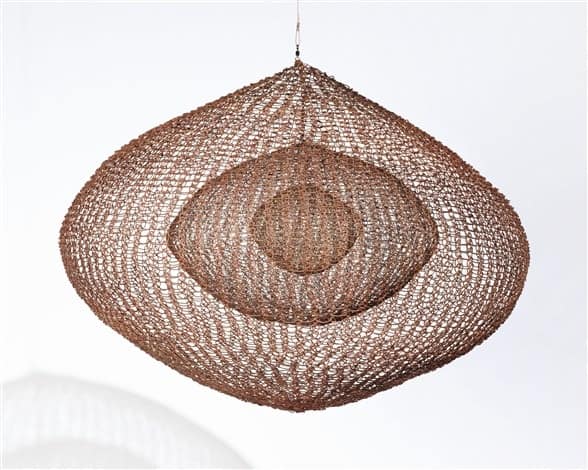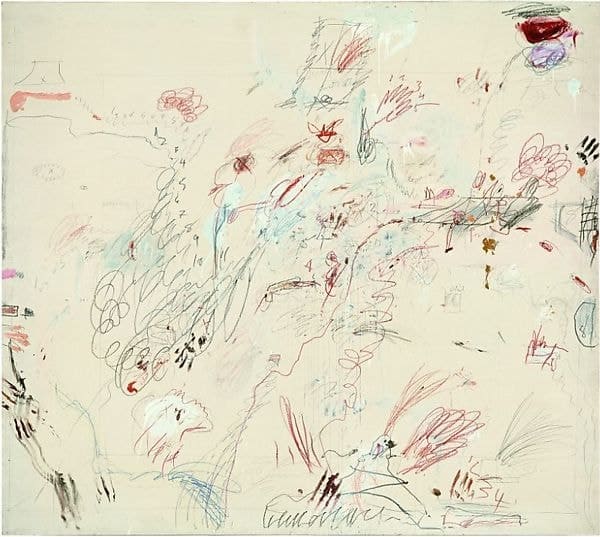 CoBrA: Copenhagen, Brussels, & Amsterdam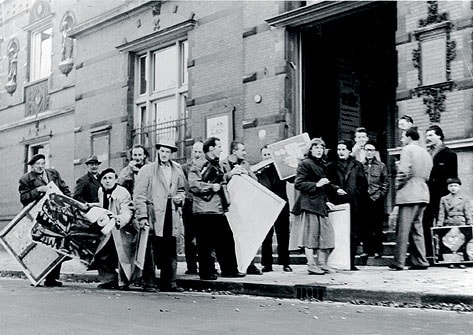 CoBrA, named after the first letters of the cities (Copenhagen, Brussels, and Amsterdam) where the group's founding members lived, was a collective of expressionist artists. Established in 1948 by Karel Appel, Asger Jorn, Constant Nieuwenhuys (known as Constant), and Ernest Mancoba; the four friends created art inspired by the playful wonderment and subjects often found in the art of children. Thus, the group welcomed the allusion to the snake in their group name, with consistent use of animal imagery in their artistic output. A short lived collaboration, the group's fame reached its peak in 1949 with their International Experimental Art exhibition at the Stedelijk Museum in Amsterdam, and disbanded in the early 1950s. Despite the relatively short period of time that CoBrA existed, the groups' resistance to accepted modes of creation, and their exuberant desires to reinvent politics and art inspired generations of artists and is now considered one of the last true avant-garde art movements of the 20th century.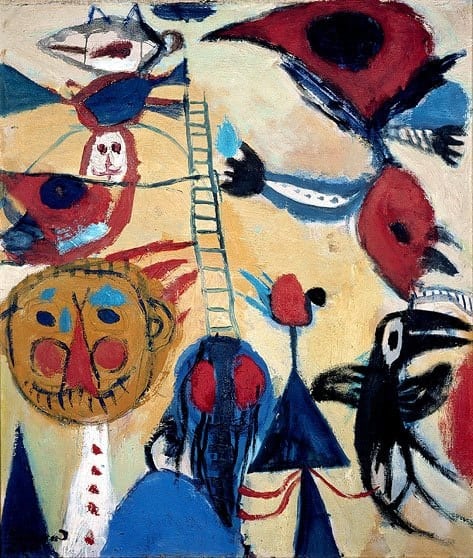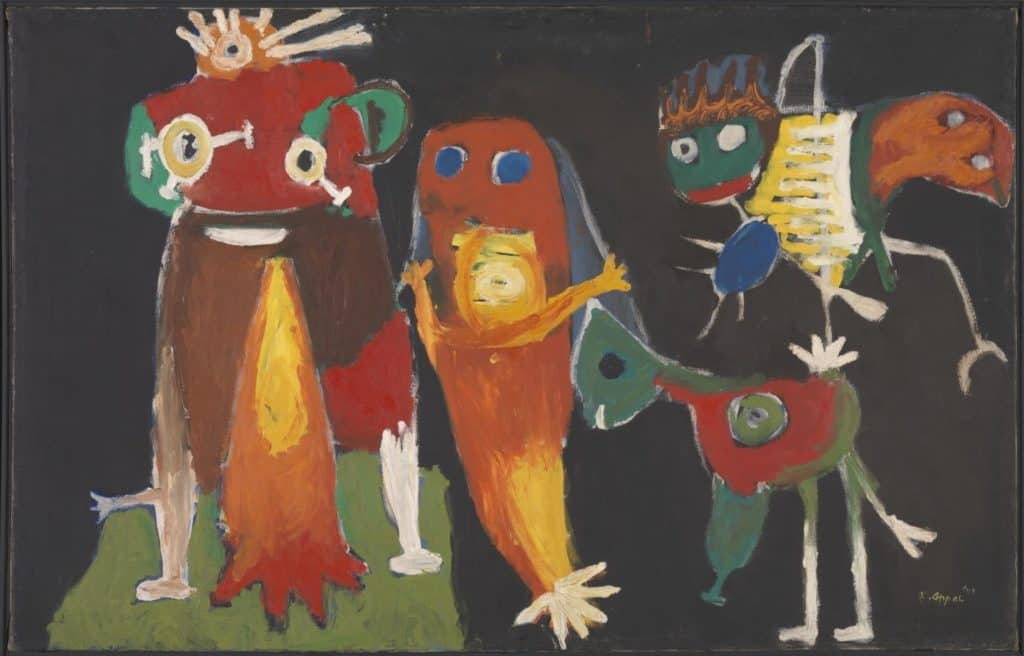 St. Ives, West Cornwall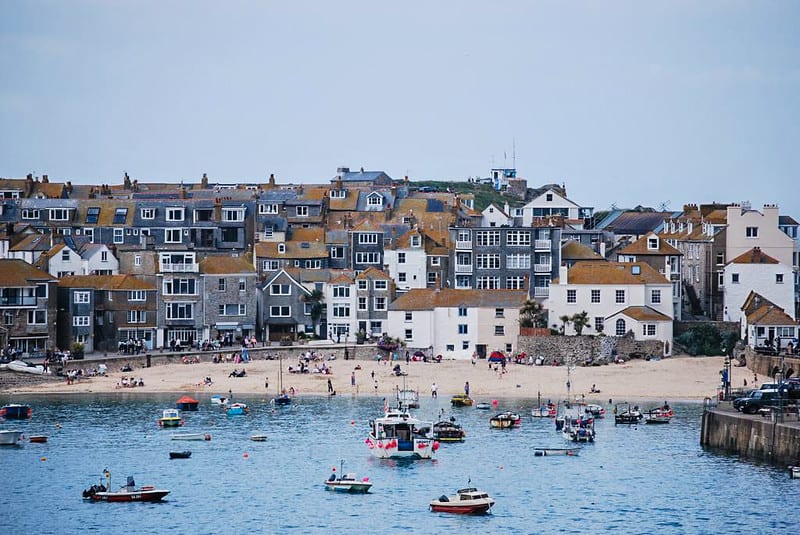 As soon as the Great Western Railway linked London to the region of west Cornwall in 1877, artists began to enjoy the escape from the bustling and crowded city in favour of sweeping sea views and a breath of fresh air. The Sloop Inn, located on St. Ives' wharf housed Victorian artist Louis Grier while he was hard at work establishing the town's first art school in 1888. Post-WW2 brought a new invigoration to the area when a younger generation of artists began to gather. Led by sculptor Barbara Hepworth, and then-husband Ben Nicholson with friend and Russian Constructivist sculptor Naum Gabo — their outpost for the avant-garde attracted fresh pioneers from around the world; including Terry Frost, Bernard Leach, Sven Berlin, Wilhelmina Barns-Graham, and many others. The artistic output of this new generation helped to solidify the designation and identity of what is now known as The St. Ives School.

Take a look inside Dame Barbara Hepworth's artful studio here.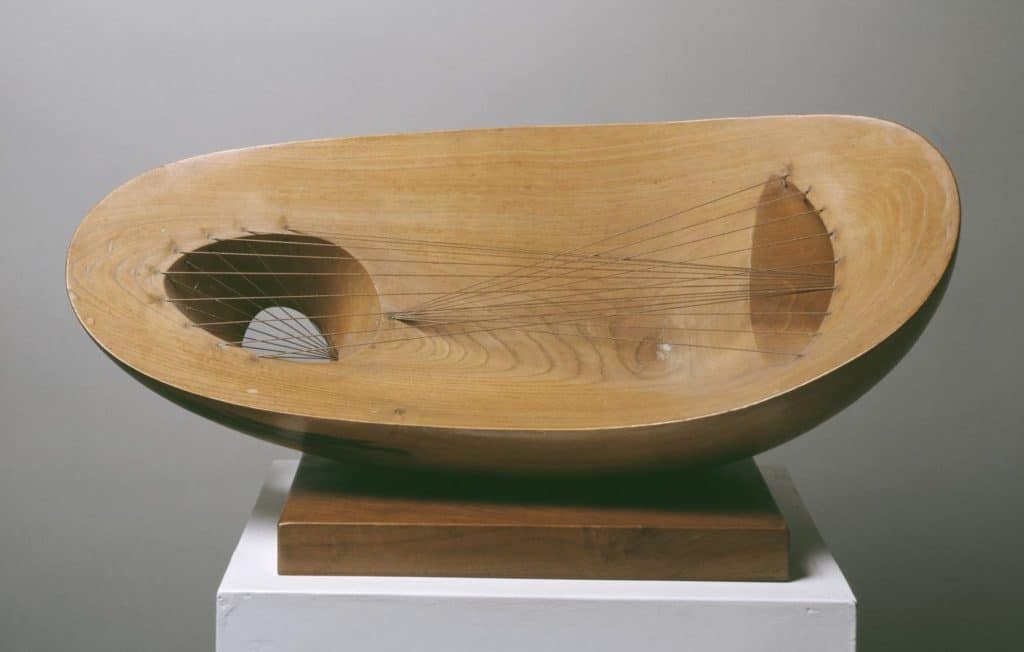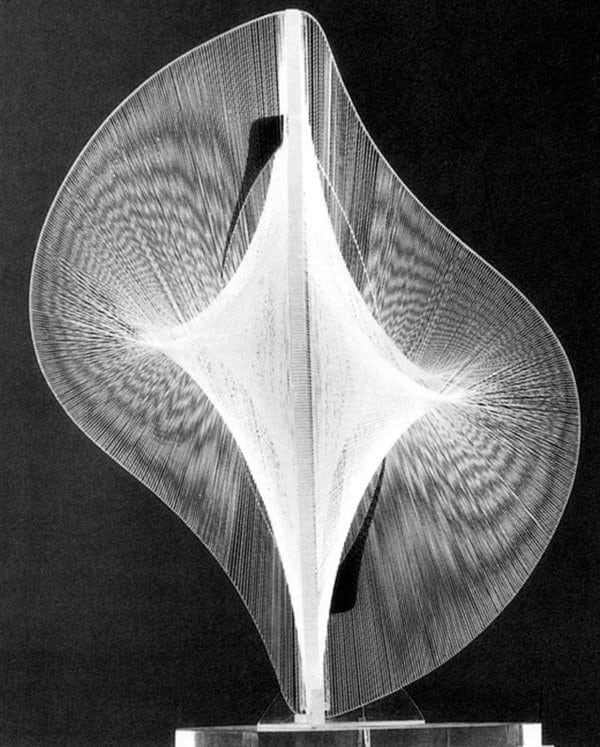 Cedar Tavern, NYC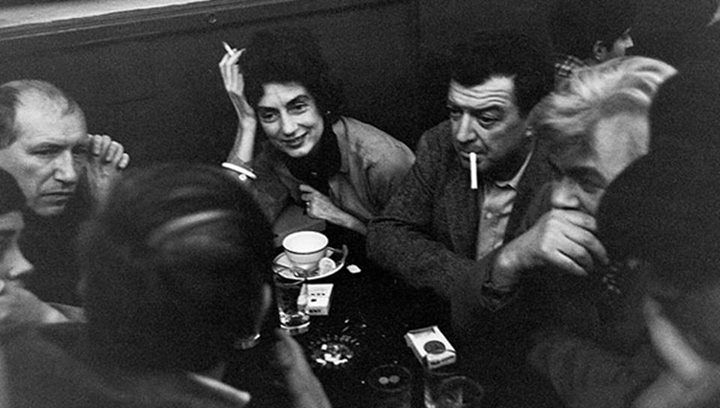 What Max's Kansas City was to Earth Artists, Cedar Tavern was to Abstract Expressionists. On the eastern-most edge of Greenwich Village stood the small artful bar (sometimes referred to as Cedar Street Tavern), conveniently close to Robert Motherwell's studio, artists would flock to the bar after Motherwell's weekly salons to drink and mingle. Frequented in the 1950s by artists including Jackson Pollock, Willem de Kooning, Franz Kline, Mark Rothko; and beat writers such as Allen Ginsberg, Frank O'Hara, LeRoi Jones, and Jack Kerouac; the bar has been considered a pivotal fixture of the Abstract Expressionist movement. As a pseudo-artistic booze filled think tank the space inspired the visual arts movement (as well as the beat generation of writers) while also resulting in fights and drunken stupors — Kerouac reportedly urinated into an ashtray and Pollock threw the bathroom door at an intoxicated Franz Kline.

Read more about Abstract Expressionism here.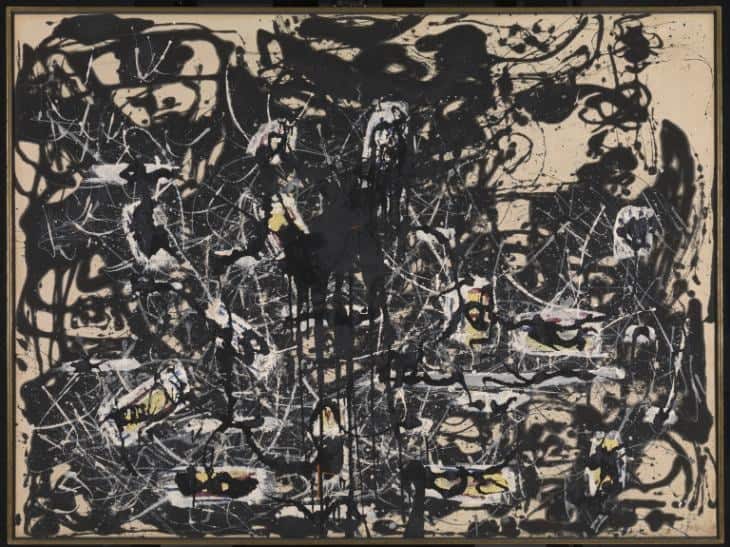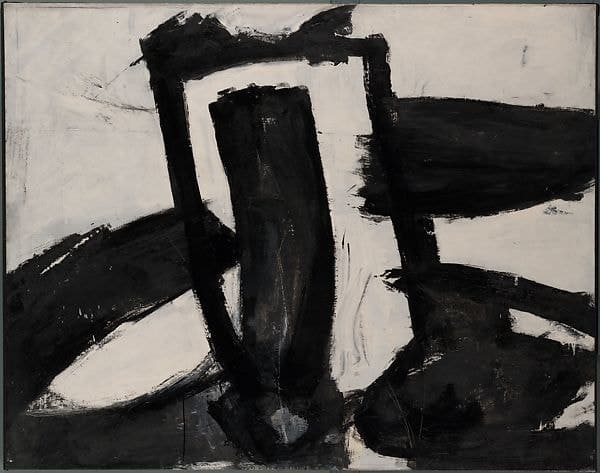 The American Southwest (& Max's Kansas City)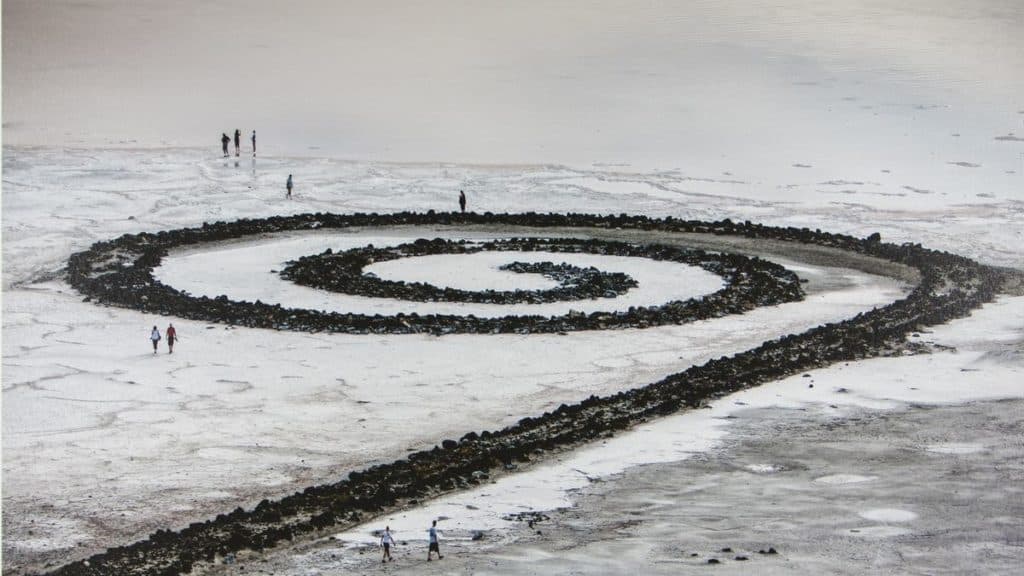 Inspired by the vast expanse of the Mars-like desert and seemingly endless sky above, the early monumental Land Artists of the 1960s and beyond used the setting of the American Southwest to push the boundaries of size, norms, and materials. At a bar on Park Avenue South in New York City, future Land Artists Michael Heizer, Robert Smithson, Walter De Maria, and Nancy Holt regularly rubbed elbows, discussing their goals of exploring the earth and time through their works. Dissuaded by the physical bounds of museum and gallery spaces in crowded New York City, these Land Artists began to explore the physical space of the Southwestern United States, drawn to the idea that audiences would have to seek out their work intentionally in order to interact with it. Though scattered throughout the American Southwest, on far flung hilltops and secluded lakes; these works shook the art world, redefining this genre and spurring pilgrimages of art lovers to the far reaches of the deserts.

Learn more about Land Art and Earthwork here.

Relevant sources to learn more:
Read more about Land Art and what makes the American Southwest artful with The Long Now
Learn about the St. Ives School with The Tate
Read a NYTimes article about the closing of Cedar Tavern