Articles and Features
Artissima 2019 : Top 10 booths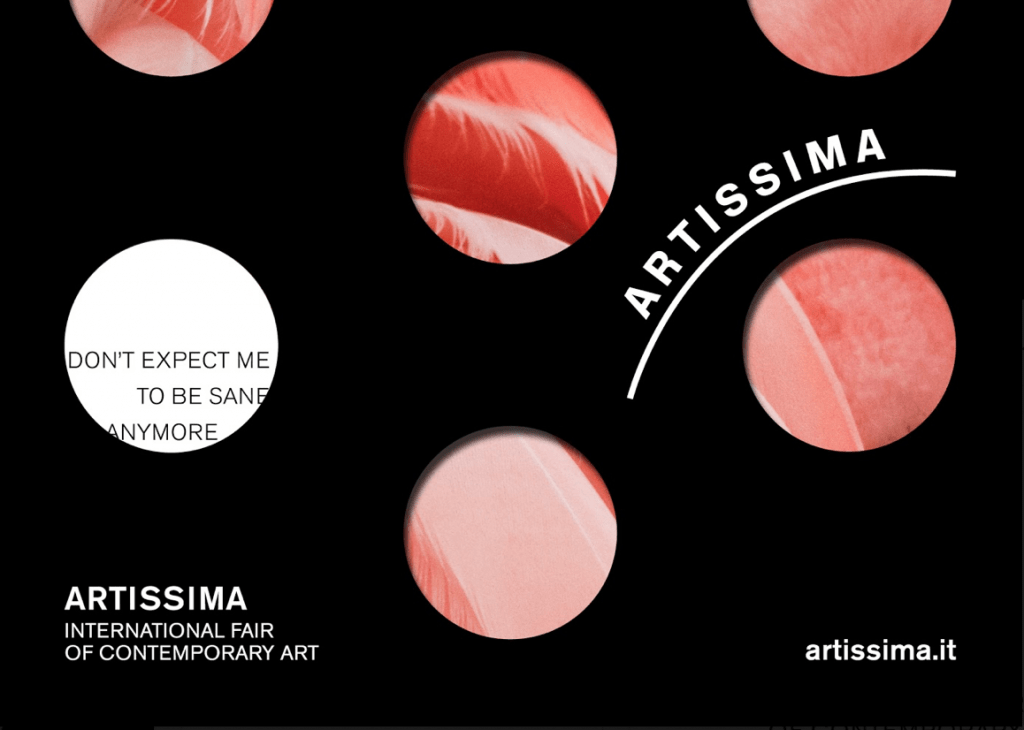 1. Sadie Coles HQ
Sadie Coles HQ was founded in London in 1997, by principal Sadie Coles after a number of years in the employ of legendary London dealer Anthony d'Offay. Its inaugural exhibition was a show of new pantings by John Currin. Its reputation became established due to its involvement at the forefront of the YBA movement in 1990s Britain and today has a roster of more than 40 of the world's leading artists, including Sarah Lucas, who she has shown since the beginning, Matthew Barney, Elizabeth Peyton and Richard Prince.

2. Massimo de Carlo
Massimo de Carlo is an Italian gallery with spaces in Milan, London and Hong Kong. The first gallery opened in Milan in 1987, and in 2016 was included in Artnet's list of "Europe's 10 Most Respected Art Dealers". The evolution of his gallery was closely linked to the meteoric career of art star Maurizio Cattelan and his program represents a carefully selected group of established and up-and-coming artists including Rashid Johnson, Dan Colen, and Paul Chan. It's De Carlo's preparedness to integrate both established blue-chip performers and more unconventional artists into his program that makes his roster so distinctive.
3. Raffaella Cortese
Raffaella Cortese is one of the leading galleries in Milan. Founded in 1995 it has established its reputation primarily around the representation of women artists, especially American, who are closely related to feminist and post-feminist ideas. Artists such Zoe Leonard, Roni Horn, Martha Rosler, Kiki Smith, Jessica Stockholder and Joan Jonas, to name a few, are at the core of the program, and orient the exhibition program towards individual, national and political identity, feminist issues, language and literature. On the occasion of Artissima 2019 they are showing the gallery's Italian artists; in the main section booth works by Francesco Arena, Monica Bonvicini, Michael Fliri, Simone Forti, Luisa Lambri, Marcello Maloberti, and Franco Vimercati, and in the Disegni sector works by Anna Maria Maiolino.
4. Rolando Anselmi
Rolando Anselmi established his gallery in Berlin in 2013, aiming to promote an ambitious artistic program based around site-specific projects. This core activity is especially focused on sculpture and installation, carried out by supporting exhibitions, publications and outdoor projects. In 2016 Rolando Anselmi opened a new project space in Rome, that joining the main gallery with a program focused on artists residencies. He represents emerging talents with rapidly growing reputations like Asger Dybvad Larsen and Guglielmo Castelli.

5. Lia Rumma
Lia Rumma Gallery was founded in Naples in 1971 with the solo show The Eight Investigation by Joseph Kosuth. Since its inception, the gallery has played a fundamental role in discovering new artistic trends emerging from the international art scene, with a particualr focus on Conceptual art, Arte Povera, Minimal Art, Land Art and Conceptual Art and exhibiting emerging and prominent artists such as Joseph Kosuth, Haim Steinbach, Gino De Dominicis, Reinhard Mucha, Alberto Burri, Thomas Ruff, Anselm Kiefer, William Kentridge and Marina Abramovic.

6. Campoli Presti
Originally founded in London, but with another space now in Paris, the gallery often hosts exhibitions simultaneously in both locations in order to create a dialogue between venues. The gallery has a diverse and eclectic roster which seeks to create connections between important historic avant-garde practitioners and current artists. They are equally noted for their representation of photography pioneers Sarah Charlesworth and contemporary star Roe Ethridge, as they are for painting and noted artists in this medium, including Cheyney Thompson, Amy Sillman and Katherine Bradford. Their Artissima presentation consists of works by Reena Spaulings and Penny Goring.
7. Minini
Founded in Brescia in 1973, and now with related family galleries in both Brescia and Milan, the gallery established its reputation developing the careers Conceptual Art, Arte Povera and Minimalism artists. 2013 celebrated the milestone of having being in business for 40 years, an occasion marked by the 453-page publication: Massimo Minini Quarantanni. 1973-2013, with drawings, letters, postcards, telegrams, photographs and invitations to the countless exhibitions of the gallery's vibrant lifespan.
8. Kraupa-Tuskany Zeidler
An art collector turned art dealer, Amadeo Kraupa-Tuskany runs the gallery along with his partner Nadine Zeidler. It has become one of the most cutting-edge galleries in Berlin. They work with some of the most critically admired emerging artists in the world, including Avery Singer.

9. Tucci Rosso
Tucci Rosso is one of the legendary staples of the art scene in Turin. Established since 1975 they have brought some of the world's most innovative artists to their home city. Located in a magnificent converted warehouse they have introduced artists as diverse as Mario Merz, Sandro Chia,and Janis Kounellis to the public.

10. Monitor
Monitor is a gallery with locations in Rome, Porto and Pereto. They have a diverse program equally dedicated to ambitious video and installation works as to more conventional painters. The gallery has become noted for their development of a rigorous, conceptually strong program, with a keen eye for elegance and beauty. Their Artissima presentation includes works by Thomas Braida, Tommaso de Luca, Matteo Fato, Oscar Giaconia and Nicola Samorí.

Relevant sources to learn more
Artissima 2019 – Website
Barcelona Gallery Weekend – Highlights
Milan Gallery Weekend – Highlights