Articles and Features · By Shira Wolfe
Lost (and Found) Artist Series: Sarah Charlesworth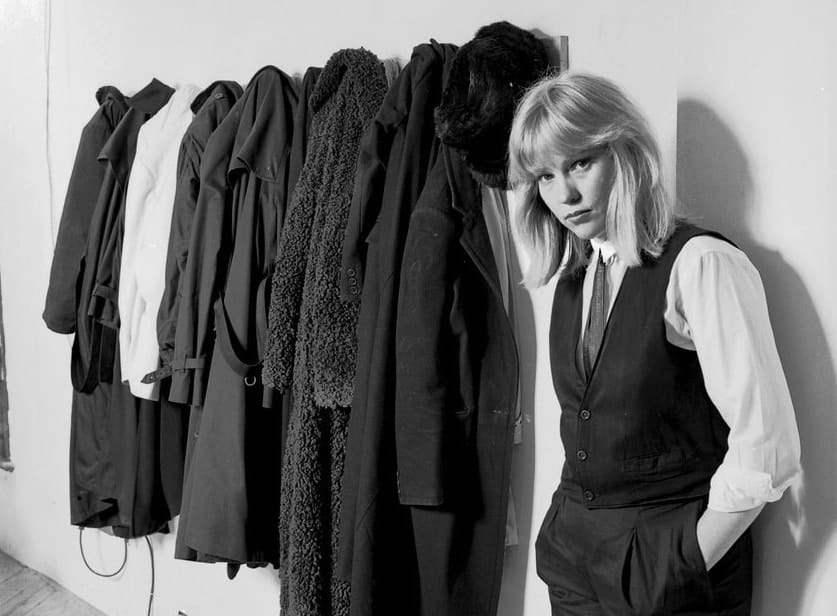 "I believe the human psyche is capable of higher levels of perception, of understanding and of being which are approachable through confrontation with one's self and through confrontation with society, in this case, through its visual language." – Sarah Charlesworth
Artland's Lost (and Found) Artist Series focuses on artists who were originally omitted from the mainstream art canon or largely invisible for most of their career. In this edition, we learn about Sarah Charlesworth, a member of the Pictures Generation. Charlesworth was long recognised for her influence on other artists, but actual widespread recognition for her art did not come easily. Since she passed away in 2013, she received her first museum retrospective in New York in 2015 at the New Museum.
Sarah Charlesworth: The Beginnings
Sarah Charlesworth studied with the Conceptual artist Douglas Huebler at Barnard College in New York. She was further influenced to continue down her own path of Conceptualism when she saw the text-free publication Xeroxbook (1968) by Robert Barry, Douglas Huebler, Joseph Kosuth, Carl Andre, Sol LeWitt, Robert Morris, and Lawrence Weiner. Organised and published by Seth Siegelaub, the book was an attempt to show art outside the gallery setting, and to present an exhibition in book form.
In 1975, when Charlesworth and Joseph Kosuth were living together, they founded the art-theory magazine The Fox, which ran for three issues until 1976. Kosuth also introduced Charlesworth and fellow photographer Cindy Sherman, and Sherman in turn introduced her to Laurie Simmons, which led to a lifelong friendship between the three artists. Throughout her career, Charlesworth always continued in the direction of bridging the gap between fine art and critical practice. For her, the best way to achieve this was through photo-based work.
The Pictures Generation
Sarah Charlesworth is considered to have been a member of the Pictures Generation. The Pictures Generation refers to a loosely affiliated group of artists active in the '70s and '80s in the United States, who mainly worked with photography, film and performance. Influenced by Conceptual Art, Minimalist Art and Pop Art, the artists often used appropriation and montage in order to reveal the constructed nature of images. It was the first major art movement in the States to be dominated by women, and key artists included Sarah Charlesworth, Cindy Sherman, Barbara Kruger, Sherrie Levine, Louise Lawler, and Richard Prince. The movement can be understood as a reaction against what its artists deemed the machismo of Abstract Expressionism, as well as a response to disillusionment due to shattered hopes for political and social change.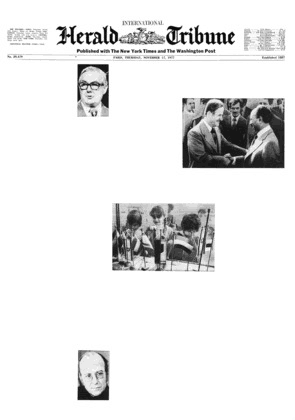 "I abstract objects that socially, carry a strong emotional charge or symbolic significance. I've abstracted them from the context in which we normally confront them." – Sarah Charlesworth
Appropriation and Rephotographing in the Work of Sarah Charlesworth
In a series of Conceptual photographic projects, Charlesworth used and rephotographed preexisting images that she found, for example, in newspapers. One of her first major series of photographs created using this method is Modern History (1977-1979). For this series, she rephotographed the front pages of old newspapers, deleting the text so that the news pictures were left floating in space. In this series, Charlesworth examined the values and interests of Western culture through photographs taken from the pages of 45 different newspapers.
The next time she appropriated photographs from newspapers, it was for her project The Arc of Total Eclipse, February 26, 1979 (1980). The photographs charted the movement of an eclipse as recorded in local newspapers.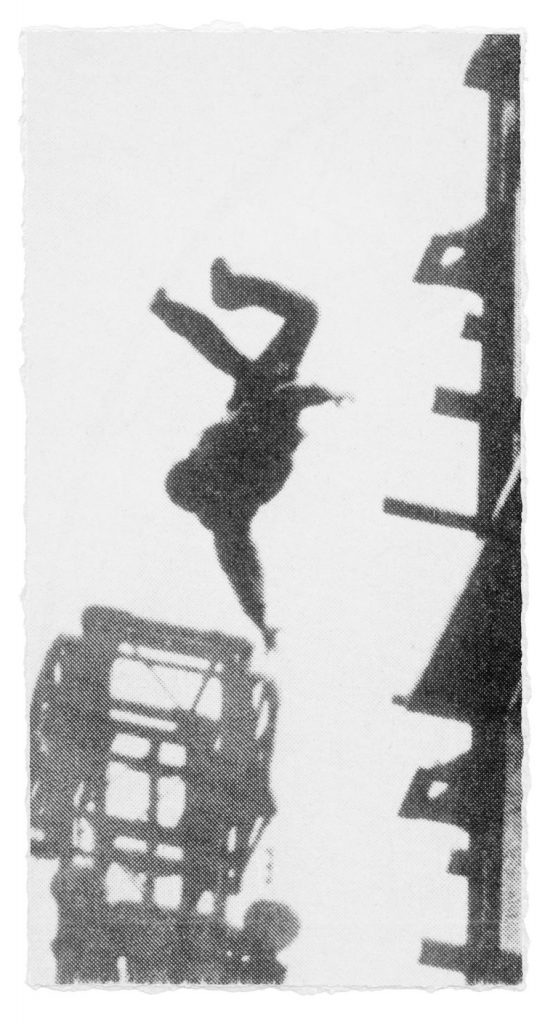 Stills
Perhaps her most important body of work is the photo-series Stills (1980), which comprises seven images of people falling in mid-air. The images are reproductions of photographs Charlesworth found of people jumping to their death. Some of the subjects have names, others are anonymous, but all of them are captured in that liminal moment between living and dying. Charlesworth attempted to make visible the moment of no return, the moment when the human body faces its own imminent destruction and simultaneously freedom from suffering.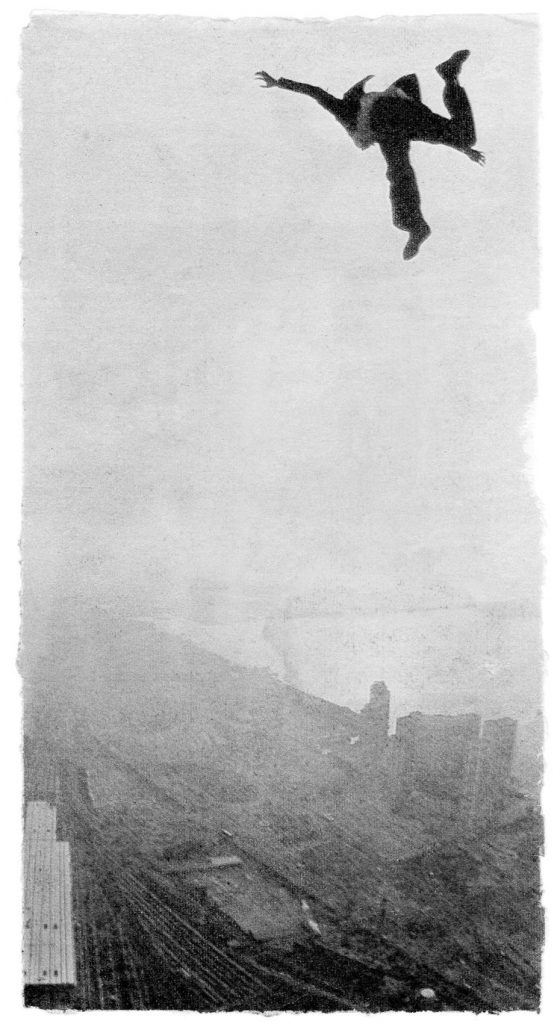 Objects of Desire
In her later series, Objects of Desire (1983-1988), Charlesworth explores sexuality, power dynamics, and the concepts of material and metaphysical desire through different objects. Each print features an isolated image which she took from magazines and rephotographed, set against a solid colour field. According to Laurie Simmons, Charlesworth had an obsession with objects. She really felt the life of different objects, and would hold them in her hands and discuss the various properties she felt they had, and how they made her feel.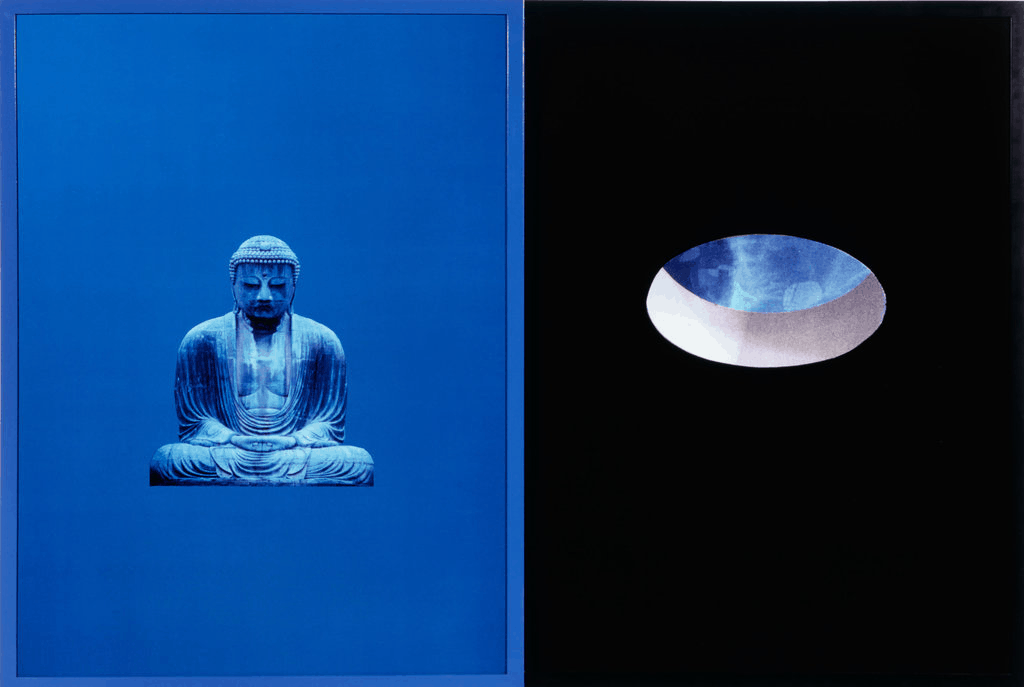 Exhibitions and Recognition
Though Charlesworth was far less well-known than most of her male peers, Laurie Simmons and Cindy Sherman both stress that she was not fazed by this. She never complained, and always continued to produce work, no matter whether or not she had gallery representation and exhibitions. And in the end, she has had over 50 solo exhibitions and her works are held in the collections of the Solomon R. Guggenheim Museum in New York, the Metropolitan Museum of Art, The Whitney Museum of American Art, the J. Paul Getty Museum in Los Angeles, the Art Institute of Chicago, the Victoria and Albert Museum in London, and the Stedelijk Museum in Amsterdam, among others.
Charlesworth's newest series of photographic works, Available Light (2012), which she completed the year before her death, was exhibited for the first time in 2012 at Susan Inglett Gallery in New York, and was recently on view at Campoli Presti in London, in 2018. This radiant final series was also included in the major retrospective Doubleworld, which covered Sarah Charlesworth's body of work, held in 2015 at the New Museum in New York.
According to Simmons, there was a kind of lightness and freedom in this new body of work, comprised of crystal balls, prisms, optical instruments, and airy, pale-blue or black-and-white spaces. The images conjure up a feeling that the artist was really starting to enjoy herself.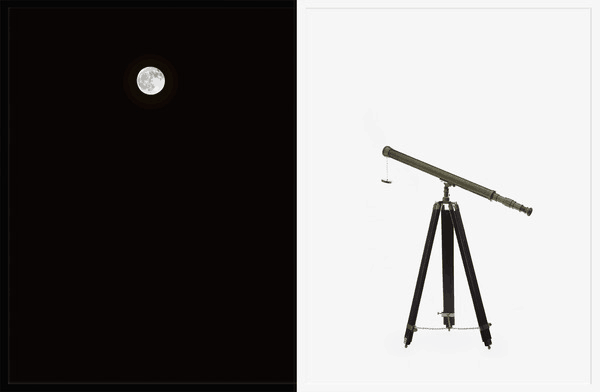 Relevant sources to learn more