Articles & Features
Artistic Collaborations: Pablo Picasso & Gjon Mili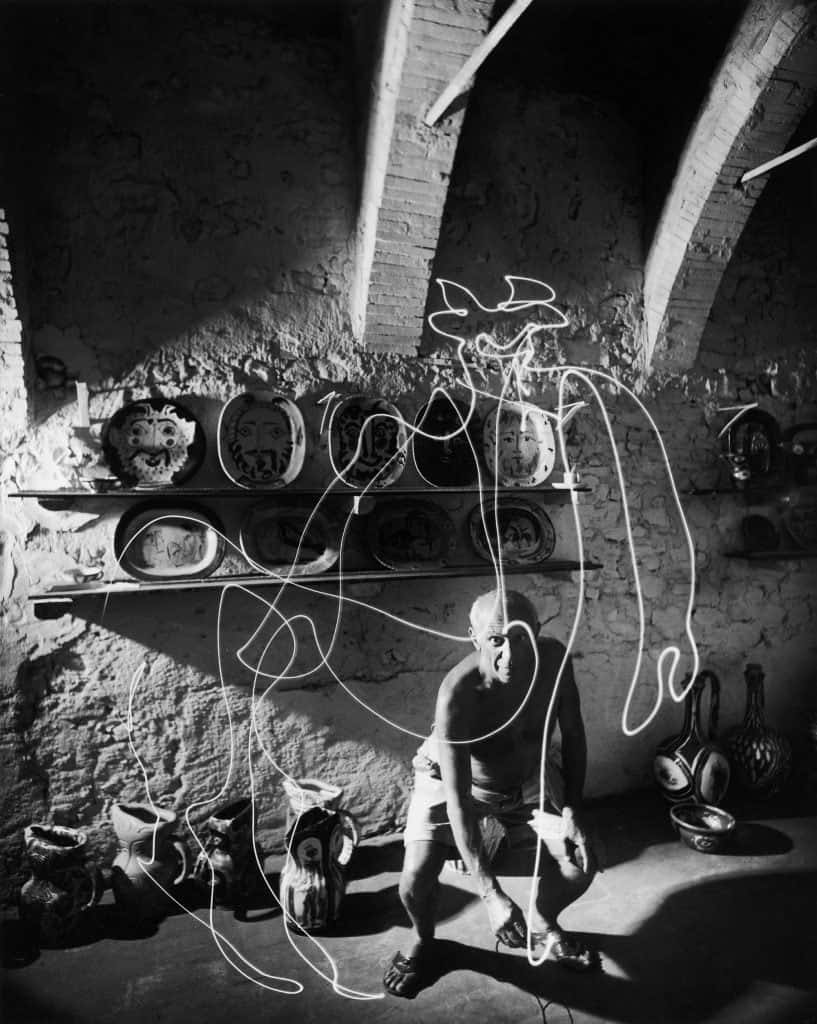 By Tori Campbell
"Picasso gave Mili 15 minutes to try one experiment. He was so fascinated by the result that he posed for five sessions, projecting 30 drawings of centaurs, bulls, Greek profiles and his signature…By leaving the shutters open, he caught the light streaks swirling through space."

Life Magazine
Introduction
The collaboration between two artistic minds and contrasting ideas can create lasting impressions, sometimes even resulting in new technological innovations and tools. Last week's Artistic Collaborations series focused on the joint efforts of sculptor Isamu Noguchi and dancer/choreographer Martha Graham. This week, we focus on the legendary Pablo Picasso, and his collaboration with the father of stop-motion imagery, Gjon Mili — a partnership that broke new ground in the use of light and movement in photography.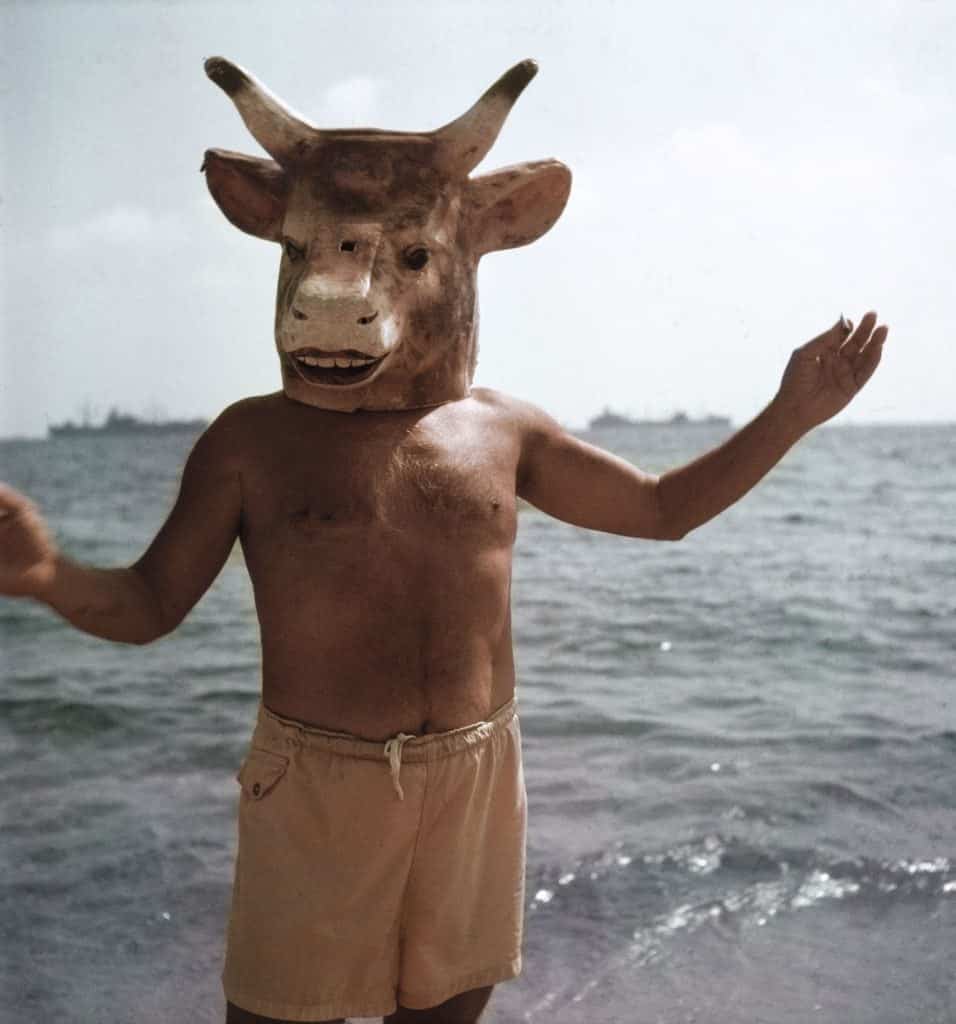 Pablo Picasso
In 1881 in Málaga, Spain Pablo Picasso, or as he was formally named, Pablo Diego José Francisco de Paula Juan Nepomuceno María de los Remedios Cipriano de la Santísima Trinidad Ruiz y Picasso, was born to a middle-class family. His father, a painter, provided formal training to his son from early childhood, fostering the young artist's innate talents. After the death of his seven-year-old sister in 1895, the family moved to Barcelona where his father taught at the School of Fine Arts, and where Picasso enroled at the young age of 13. After flourishing artistically, though not academically, at the School of Fine Arts, Picasso's father and uncle decided to send him to Madrid's Real Academia de Bellas Artes de San Fernando, the most competitive art school in the country. At only 16, Picasso went to Madrid where he avoided his formal education in favour of artistic distractions like the Museo Prado.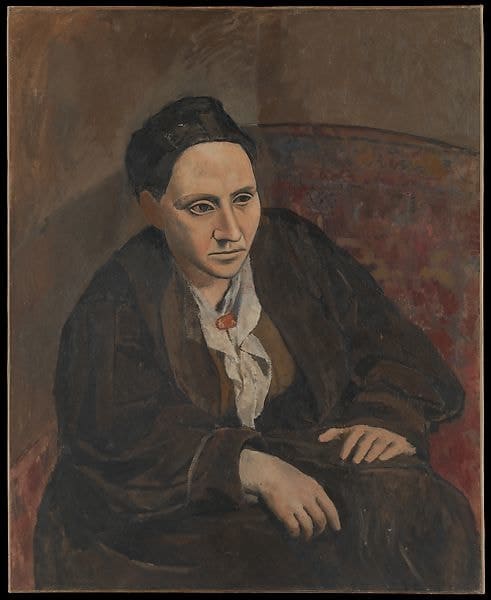 Picasso soon began taking trips to France that would greatly influence his works, shaping his youthful, naturalistic style into the innovative experiments that we associate him with today. From his Blue Period of the early 1900s, characterised by somber, gaunt subjects; he moved into his Rose Period, influenced by the interdisciplinary artistic friendships he forged at patron Gertrude Stein's Salon. After a brief African-inspired period Picasso began his foray into cubism. Beginning with what has been dubbed Analytic Cubism, taking apart subjects and "analysing" their shapes, he dove even further into Synthetic Cubism, a style which he is associated with founding which continues to influence modes of figuration to this day.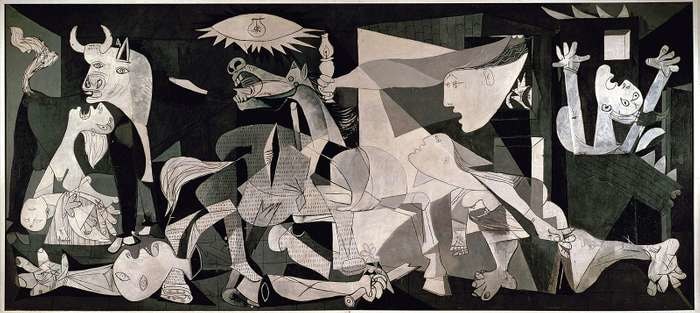 After World War I Picasso experimented with Neoclassicism and Surrealism, paving the way for his frequent use of the minotaur as a commonly used Surrealist theme in his works. The most famous, Guernica, which portrayed the horrors of the German bombing of Guernica during the Spanish Civil War, became emblematic of Picasso's capabilities as an artist. During World War II, while under heavy watch by the Nazi regime, Picasso began to explore other forms of art such as poetry and bronze casting. It was in 1949, in a postwar moment of experimentation and fluctuations of expression that Picasso met Gjon Mili.
Gjon Mili
Gjon Mili was born in 1904 in the Manastir Vilayet of the Ottoman Empire, in present-day Albania. After attending schooling at the Gheorghe Lazăr National College in Bucharest he migrated to the United States in 1923 where he studied electrical engineering at the Massachusetts Institute of Technology. After graduating Mili worked as a lighting research engineer for Westinghouse, and conducted experiments with MIT's Harold Edgerton. These experiments led to the development of tungsten filament lights for colour photography, a breakthrough in the industry. At this time, Mili was also experimenting with stroboscopic and stop-action images. These innovations, in tandem with Gjon Mili's self-taught photography practice, brought his work to the attention of Life magazine.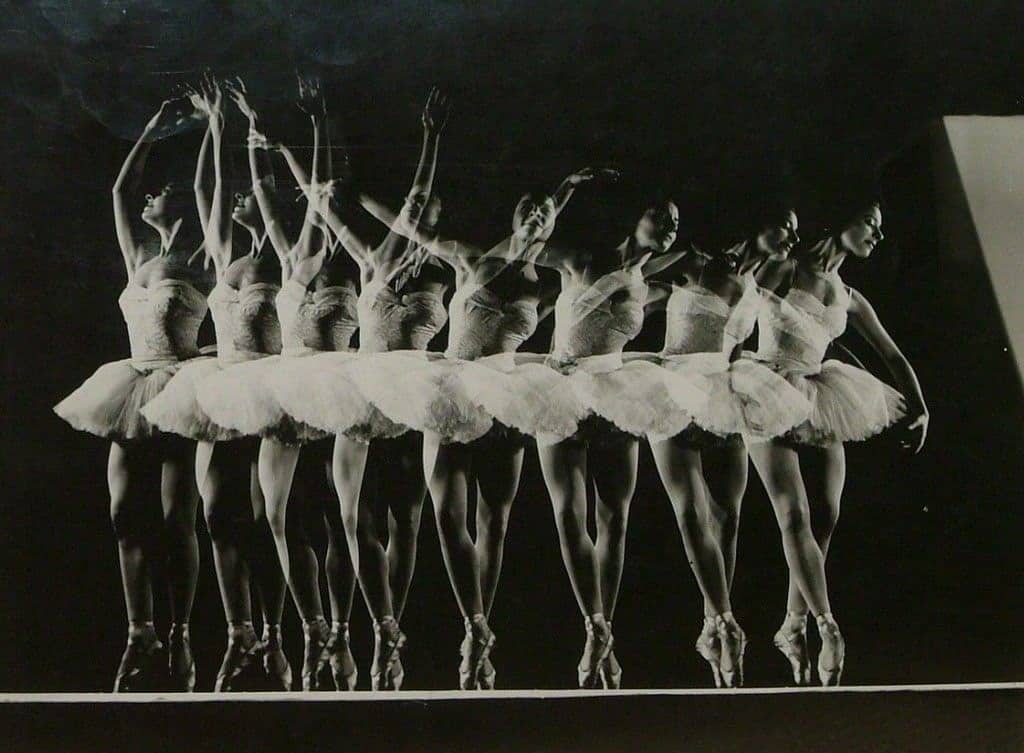 In 1939 Mili began as a freelance photographer with Life, a position he would hold until his death in 1984. He travelled far and wide on his assignments, producing thousands of photographs on a multitude of subjects. His action shots of sports and theater events, most notably of dancers, gained great attention and were some of the first of their kind. His innovations as a lighting researcher had enabled him to portray the mechanics of human kinetics in a completely new way, utilising a rapid-firing technique in his photography that allowed for multiple images to be shot in a single frame, essentially pioneering stop-motion photography. These works illuminated movements that were too fast to discern in real-time, providing a deeper understanding of bodily motion and grace to a general audience. Mili also worked on crafting memorable portraits of celebrities and artists, which in 1949, brought him to meet Pablo Picasso.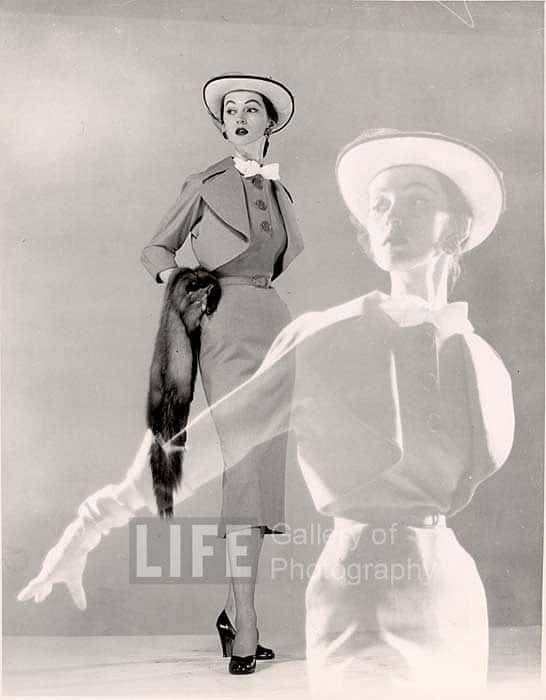 Pablo Picasso & Gjon Mili
In 1949 Gjon Mili was sent by Life Magazine to Pablo Picasso's home in Vallaruis, Southern France for a photography session. Originally the venerable artist Pablo granted Mili only 15 minutes of his time. However, after Mili showed Picasso his images of famous ice skater, Carol Lynne, swirling, leaping, and jumping with lights affixed to her skates; Picasso was wowed and after his initial 15 minute-long session; immediately open to further collaboration. In fact, Gjon Mili collaborated with Pablo Picasso over five additional photography sessions to create over thirty iconic images of Picasso seemingly drawing with light.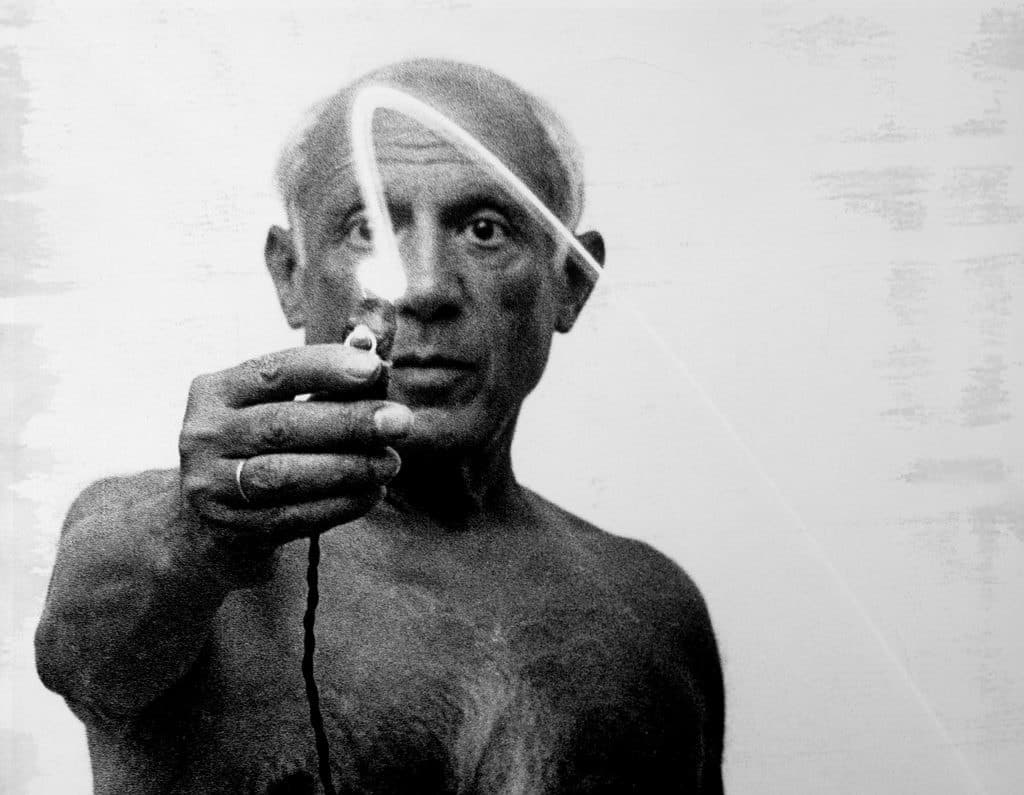 By utilising a small handheld electric lightbulb, Mili photographed the artist in a dark room, with two cameras — one positioned at the side, the other at the front. By leaving the cameras' shutters open Mili was able to capture Picasso's light moving through the air, outlining the shapes of minotaurs, figures, his signature, and vases of flowers. When the images were shown at the Museum of Modern Art in New York City in 1950, Picasso was able to see the drawings he created with Mili for the first time, invisible to the naked eye in the moment of their conception until the process of photographic development brought them to life. This series became known as Picasso's Light Drawings, ephemeral sketches that live on through the power of Mili's innovative and playful photography.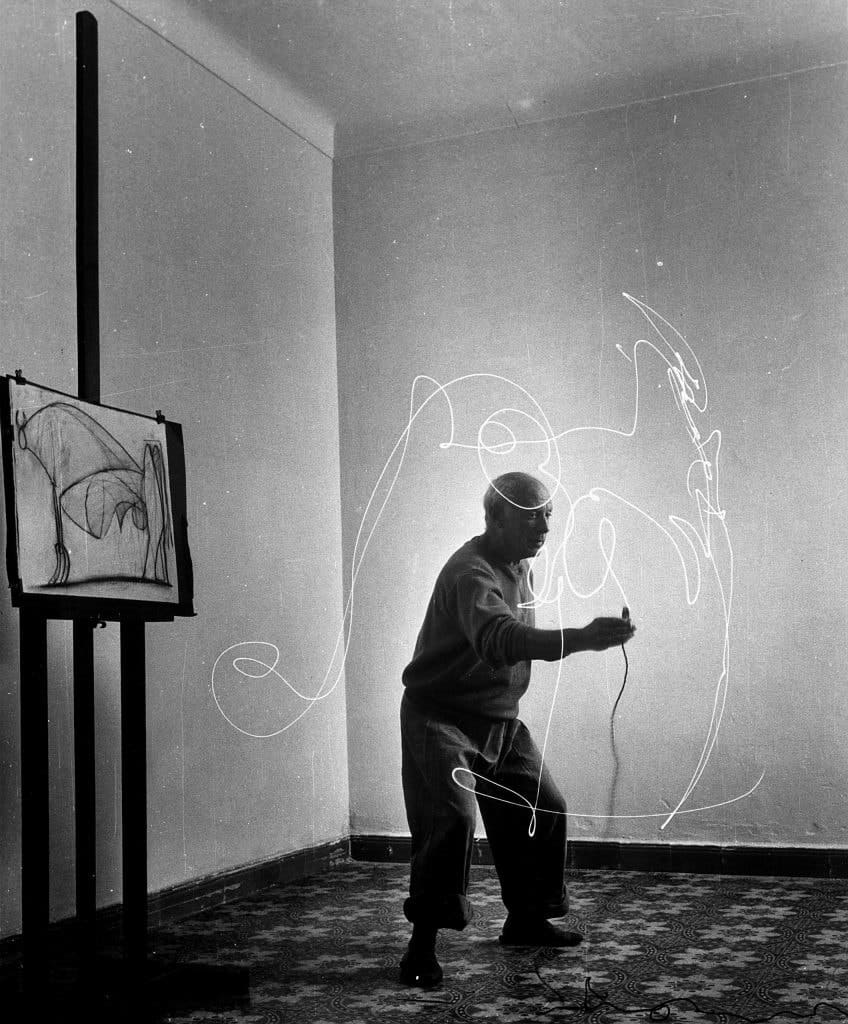 Relevant sources to learn more
Learn more about Gjon Mili
Learn more about Picasso's masterpieces:
Guernica
Les Demoiselles d'Avignon