Articles and Features
"The Red Bean Grows in the South"
Faurschou Foundation, New York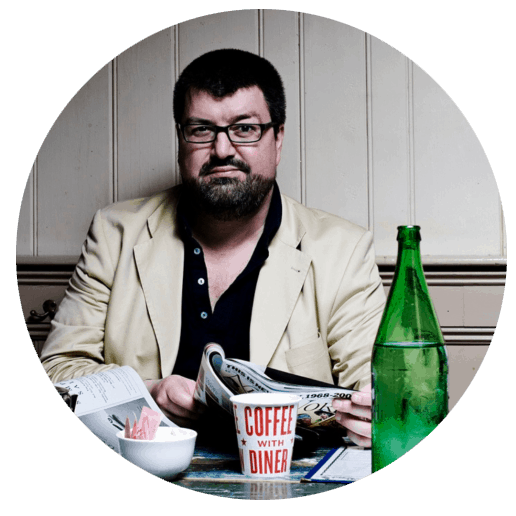 Christian Viveros-Fauné | Kulchur Vulture
Viveros-Fauné is Artland's inaugural Chief Critic and the contributor of this regular column. Based in New York City, he writes primarily about exhibitions and the cultural landscape there. His articles also feature Artland's revolutionary 3D exhibition tours that enable the viewer to pay compelling virtual visits to actual exhibition spaces in support of the texts.
---
"It grew in boarded-up lots and out of neglected rubbish heaps and it was the only tree that grew out of cement." That sentence, lifted from the pages of Betty Smith's 1943 coming of age classic A Tree Grows In Brooklyn, shades and enlightens the Faurschou Foundation's recent update of a former shoe factory located in deepest Greenpoint. Once a hardscrabble location where only the hardiest artists ventured, Brooklyn's decidedly gentrified precinct now plays host to New York's newest private museum.
Like J. Tomilson Hill's Hill Art Foundation and Glenn Fuhrman's FLAG Art Foundation, both in Chelsea, and Peter Brant's Brant Foundation in the East Village, Faurschou New York is the brainchild of a deep-pocketed businessman: the Danish dealer-turned-philanthropist Jens Faurschou. Before coming to Brooklyn, he opened two similar spaces in Beijing and Copenhagen and a "biannual pop-up space" in Venice. Seventy-six years after the publication of Smith's novel and just seven years after Lena Dunham's Girls branded North Brooklyn the world's hipster stomping grounds, the Borough of Trees is finally having its Frick Collection closeup.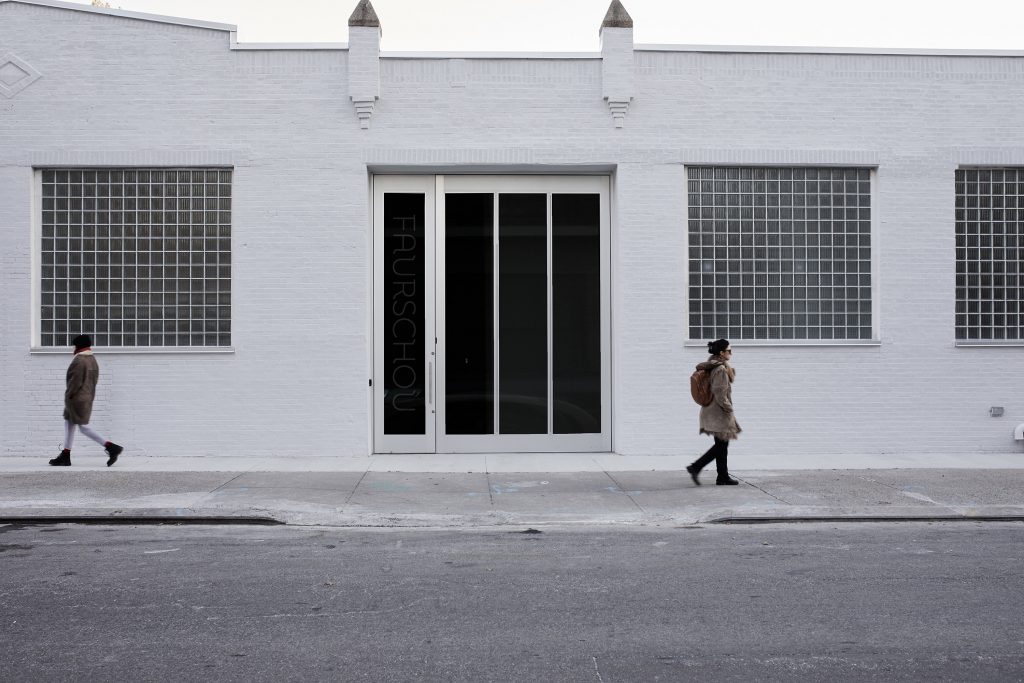 Housed inside a sleekly renovated 12,000 square foot warehouse, Faurschou's new museum has kicked off activities in high disruptor style. Its inaugural exhibition features the work of 17 mostly blue chip artists, several large-scale installations and two major video works. Titled "The Red Bean Grows In the South" after a Chinese Tang Dynasty poem—like Smith's novel it channels both love lost and endurance—the show displays several storerooms of pricey objects (as befits a tony private collection) while addressing a number of critical global issues (in ways that recall the wokest public institutions). Thank Faurschou's covetousness for the paradox: he clearly believes in an enlightened definition of trophy art that includes works that pulse with themes of social justice.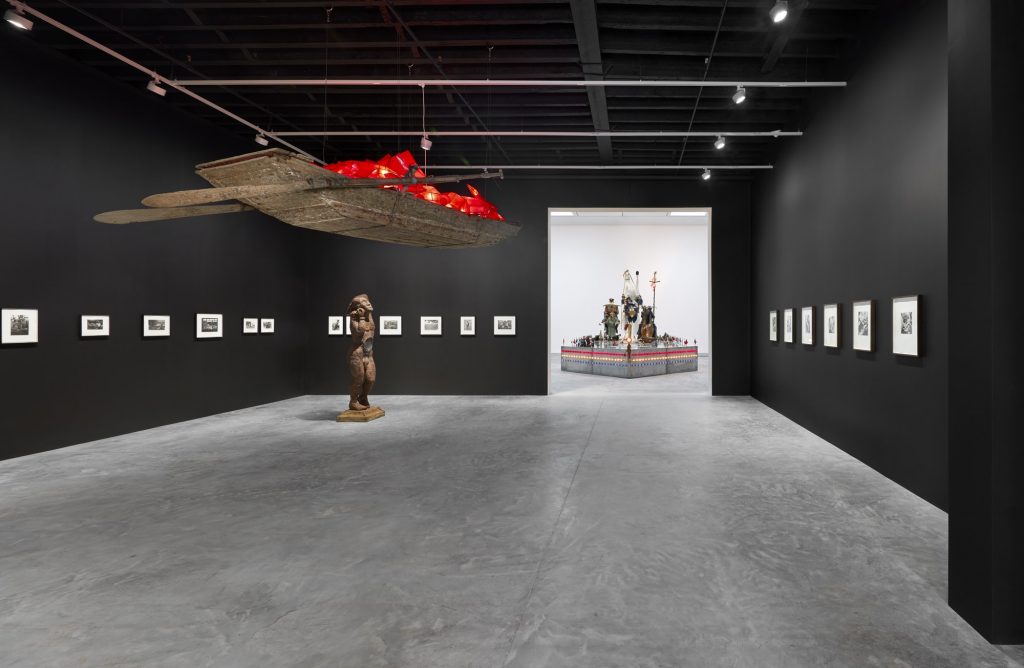 "The exhibition is chock full of what sociologist Max Weber would term elective affinities: accidental kinships that crackle across time and space with both installations and discrete objects"
Organized around a loose conceit the gallery press release says invokes "conceptual themes such as violence, war, politics, idealism, and escapism, as well as hope, dreams, desire, lust, and longing," Faurschou's first NYC outing also reflects a core concern of the foundation—its relationship with China, and its longstanding desire to engage Western audiences with works and themes from Asia. No surprise, then, that "Red Bean" opens with Chinese artist Cai Guo-Qiang's Argo-like boat sculpture A Boat With Dreams (2008). Lit up and suspended like a paper lantern, it shares space with Danish-Vietnamese conceptualist Danh Vo's remix of an American anthropologist's Vietnam War era photographs, and New York-based Alison Saar's carved wood and nail-studded version of Michelangelo's idealized captive in Dying Slave (1989).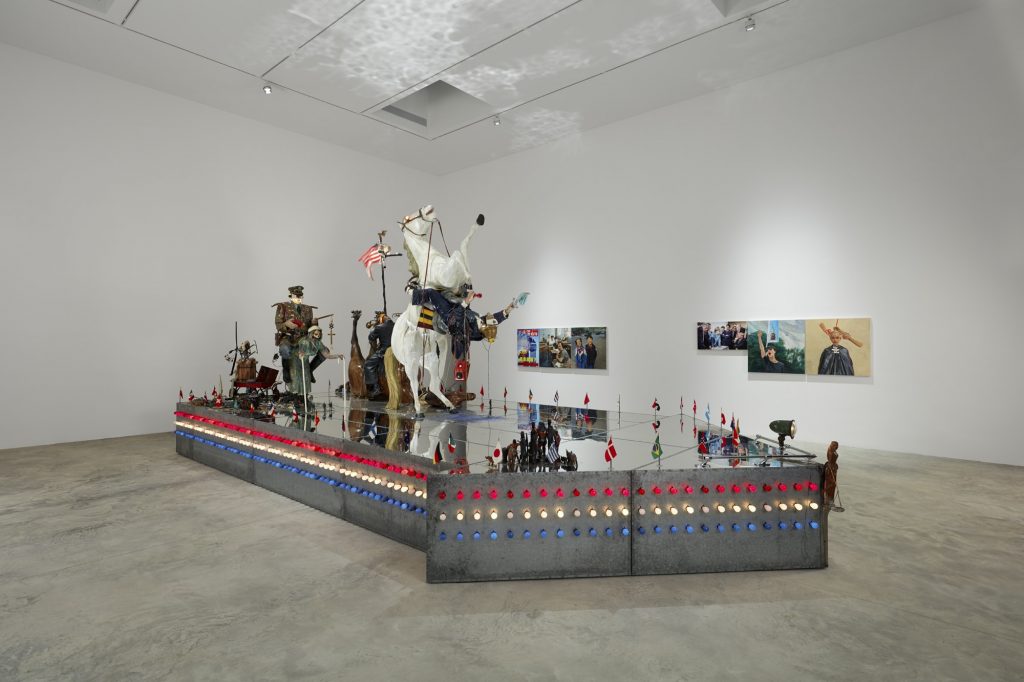 The exhibition is chock full of what sociologist Max Weber would term elective affinities: accidental kinships that crackle across time and space with both installations and discrete objects. A central room gives pride of place to The Ozymandias Parade (1985), a massive tableaux by Edward and Nancy Reddin Keinholz that features 687 blinking lights, carousel horses, a mirrored triangular platform and a pair of upside down figures in military garb. It shares space with four works by painter Yu Hong from her suite Witness to Growth. The Chinese artist's multi-panel paintings combine news photographs—an image of the charred aftermath of Tiananmen Square, another of Donald Trump being admonished by leaders of the G7—with realistic canvases depicting scenes from her own life.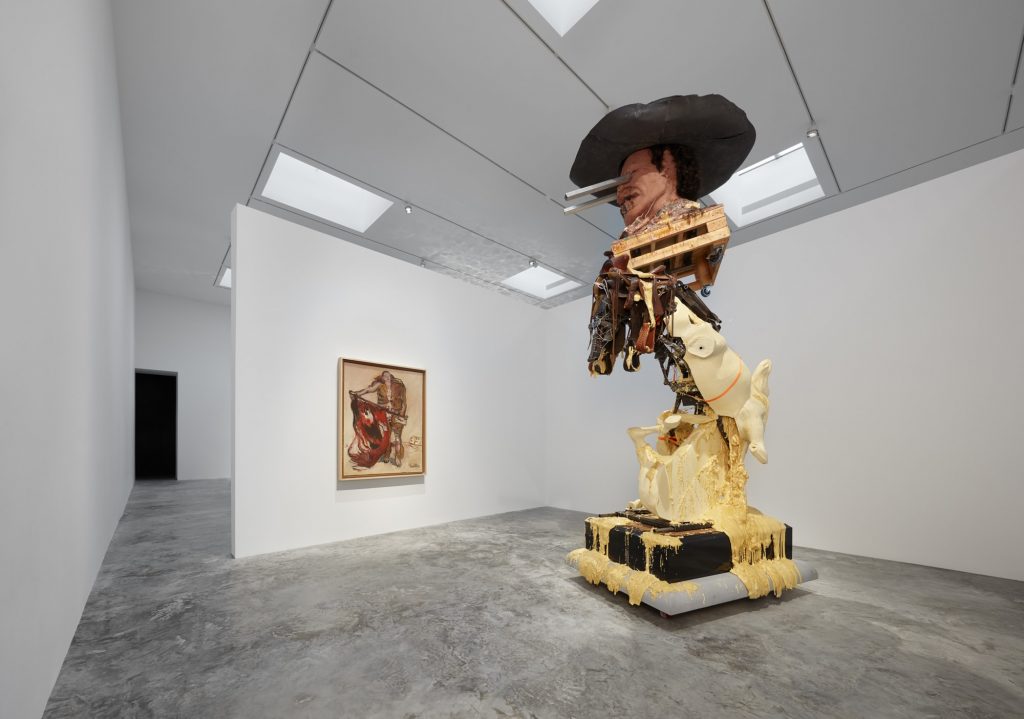 An adjoining room includes a 1981-82 Robert Rauschenberg assemblage that juxtaposes images of bombed out ruins and the shark smiles of bent timber saws with Yoko Ono's war-torn 2003 video-collage accompaniment to Happy Xmas (War Is Over), the 1971 anti-war anthem she and John Lennon slyly dressed up as easy listening treacle. Another gallery combines a 1965 Georg Baselitz painting, Mit Roter Fahne (With a Red Flag), depicting a tattered soldier returning home from the front with CSSC Frederic Remington Charles Bronson (2014-16), a topsy-turvy Paul McCarthy sculpture that does double duty as an over-the-top parody and middle finger to America's Far West mythos.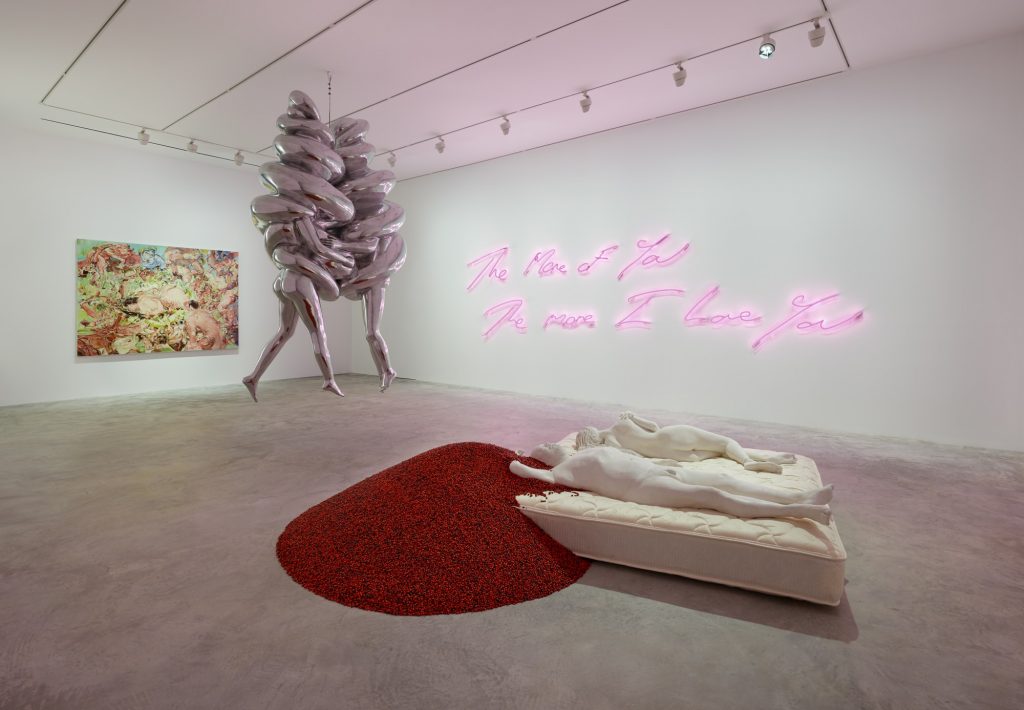 Elsewhere, galleries feature first-rate artworks by Anselm Kiefer, Christian Lemmerz, Louise Bourgeois, Cecily Brown, Omer Fast, Tracy Emin and Ai Weiwei. If all that symbolic firepower wasn't enough, there's a bonus prize. "Red Bean" includes the first ever New York museum showing of Richard Mosse's Incoming (2014-2017), an immersive three-channel video that captures the world's global migration crisis with a camera normally used for battlefield surveillance. Avoid the lines for Incoming at SFMOMA and Washington D.C.'s National Gallery, while taking in Brooklyn's newest art destination.
The wrap-up? A red bean tree grows in Greenpoint. If Faurschou New York's inaugural exhibition is any indication, more strange and wonderful fruit will follow.
Related Reading
Visit Faurschou Foundation Gallery Website
Kulchur Vulture No.7 Robert Longo : Fugitive Images | Metro Pictures NYC
Kulchur Vulture No.6 Alex Da Corte : Marigolds | Karma NYC