Articles and Features
Female Iconoclasts – Tamara de Lempicka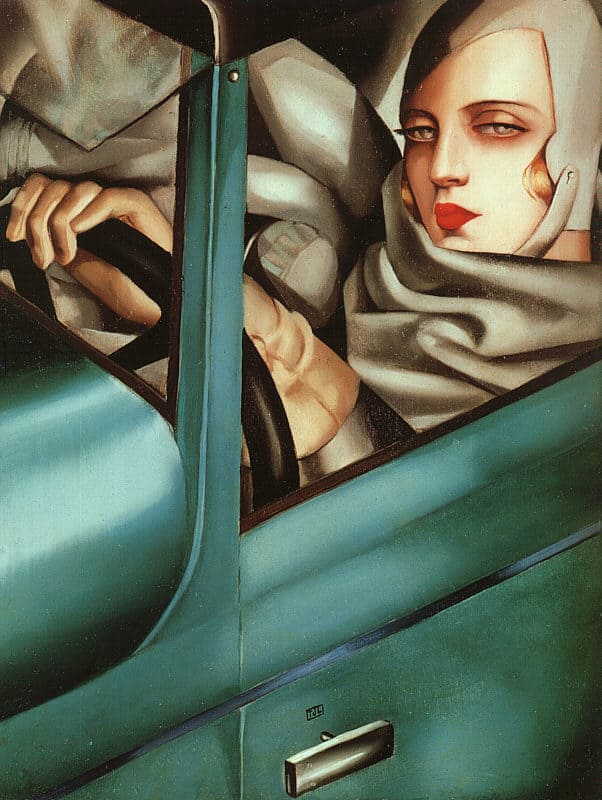 By Tori Campbell
"I was the first woman to paint cleanly, and that was the basis of my success. From a hundred pictures, mine will always stand out. And so the galleries began to hang my work in their best rooms, always in the middle, because my painting was attractive. It was precise. It was 'finished'."
In this article series, we discuss some of the most boundary-breaking female iconoclasts of our time; women who defied social conventions in order to pursue their passion and contribute their unique vision to society. Last edition featured the most successful female artist during the 17th century, Artemisia Gentileschi. This week, we discover the work of art deco icon and symbol of women's liberation, Tamara de Lempicka.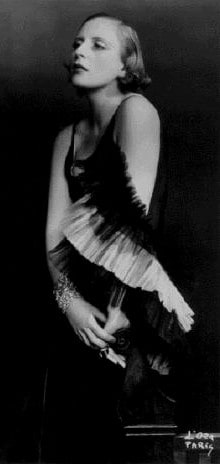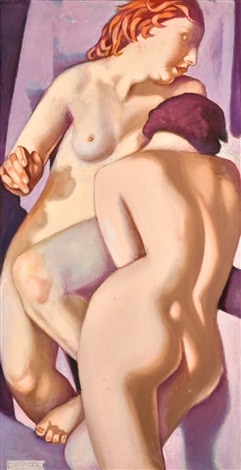 Early Life
Born Tamara Rozalia Gurwik-Górska in Warsaw in 1898, the artist ultimately become known colloquially as Tamara de Lempicka. De Lempicka was born into a wealthy family: her father, Boris Gurwik-Górski, was a Russian Jewish attorney and her mother, Malwina Decler, was a socialite. She was sent to boarding school in Lausanne, Switzerland in 1911, but quickly dropped out in favor of touring Italy with her grandmother – a trip that helped fuel her interest in art. After her parents divorce in 1912 she moved to Saint Petersburg to live with her wealthy Aunt Stefa, where she fell in love with and wed Tadeusz Łempicki, a prominent lawyer. The Russian Revolution in 1917 disrupted their lavish life, and led them to flee to Copenhagen, then London, and finally to Paris where they were reunited with the rest of her family.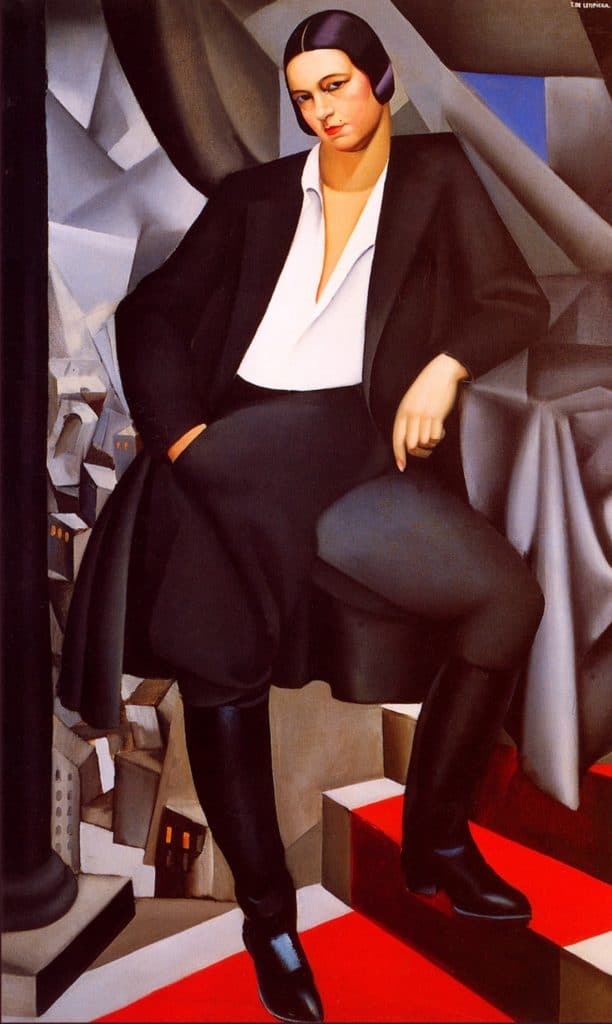 "My goal is never to copy. Create a new style, clear luminous colors and feel the elegance of the models."

Tamara de Lempicka
Time in Paris
After the birth of their daughter, Maria Krystyna, in 1919 de Lempicka decided to become a painter. She began her studies at the Académie de la Grande Chaumière with Maurice Denis, and then with André Lhote, who would prove to have great influence on her style. She quickly found her own style at the intersection of what Lhote described as "soft cubism" and Denis referred to as "synthetic cubism" while wholeheartedly condemning the Impressionist painters of her time. Believing them to paint with "dirty" colours, she wanted her style to be "clean" and elegant so she utilised vivid, clear colours and polished lines.
In 1925 she exhibited her paintings in two of the major venues of the International Exhibition of Modern Decorative and Industrial Arts, the Salon des Tuileries and the Salon des Femmes Peintres. This event would later be known as the birth of Art Deco, as well as the artistic breakthrough of Tamara de Lempicka – as her paintings were seen by numerous journalists from international fashion magazines, and her work began to gain popularity. Later that year she was invited to give her first major exhibition in Milan, Italy; for which she created 28 paintings over the course of six months. While in Italy she met the famous Italian poet and playwright Gabriele d'Annunzio. Though their encounter would prove unsuccessful for artistic creation, this would be the first of many celebrity portraits de Lempicka sought to complete.
The Roaring '20s
The mid-1920s were a busy time for de Lempicka: she began to win awards for her art, she received innumerable commissions from the French elite, she divorced from Tadeusz Łempicki; and she became the mistress of the baron of the former Austro-Hungarian Empire, Raoul Kuffner. By 1929 she had painted one of her best known artworks, Autoportrait, also known as Tamara in a Green Bugatti. Painted for the cover of Die Dame, a German fashion magazine, she depicted herself elegantly placed in at the steering wheel of an Italian racecar radiating wealth, liberation, and elitism. An ideal image of the time, her portrait was an illustration of the liberation that some women were experiencing, as well as the consumerist culture and high economic growth of the inter-war period.
Her career reached its peak in the 1930s, when, after a trip to the United States to paint a portrait for the fiancée of oil magnate Rufus T. Bush and she hosted a successful show at the Carnegie Institute of Pittsburgh. Shortly thereafter she was commissioned to paint portraits for King Alfonso XIII of Spain and Queen Elizabeth of Greece. In 1934, she married Baron Kuffner and became known as "the Baroness with a Brush", and together they fled to the United States following the outbreak of World War II.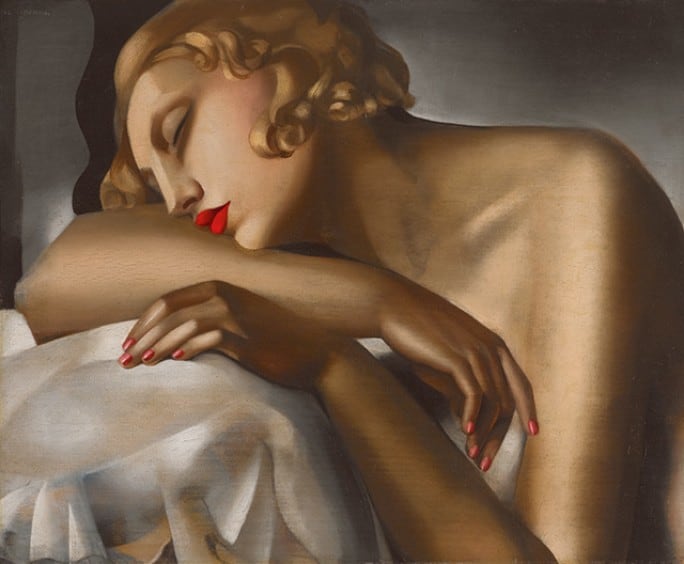 World War II and beyond
Settling in Beverly Hills in the former residence of film director, King Vidor, de Lempicka hosted numerous shows but did not attain the heights of success that she hoped for. By 1943 she and her husband had decided to relocate to New York City, where she continued to work. However, she was receiving far fewer commissions for society portraits as her lavish art deco style looked antiquated and out of date in the period of modernism and abstract expressionism. She spent a fair amount of time repainting her earlier pieces in a new style, and by 1963, after the death of Baron Kuffner, she retired from her life as a professional artist. De Lempicka ultimately moved to Cuernavaca, Mexico, where she died in her sleep in 1980. With unique style from the beginning of her life, to the very end, her ashes were scattered over the Mexican volcano Popocatépeti following her wishes.
De Lempicka's work has regained attention numerous times over the years, one such time was in the 1970s when Art Deco became favorable and fashionable again. More recently, in 2019, when her La Tunique Rose sold at a Sotheby's auction for a record $13 million.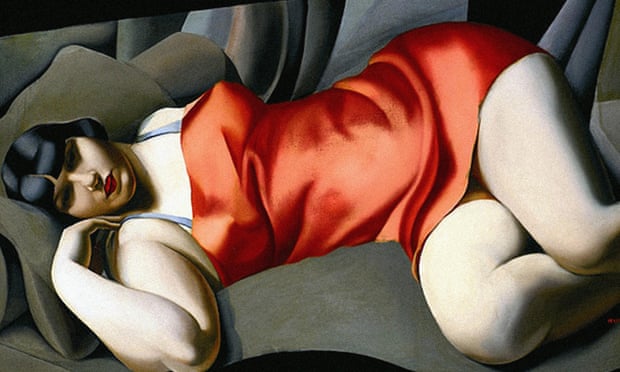 Relevant sources to learn more
Explore the mystery of de Lempicka's missing painting
Learn more about sales of her art now
Discover and Buy Fine Art Photography for Sale