Articles and Features
The Digital High Five
with
---
The Digital High Five is Artland's interview series which is published bi-weekly and features one of our partner galleries. We have created this series to connect with galleries, share insight, and shed light on initiatives that are taking place within our community.
We had the opportunity to speak with Galleria Bianconi located in Milan Italy. Gaining a reputation for a distinctive program of tastefully curated exhibitions, Galleria Bianconi continues to present an international program focused on artistic experimentation and interdisciplinary practices. Founded in 2004 by Renata Bianconi, Galleria Bianconi champions an international roster including emerging and established Italian artists.
---
Since Italian art galleries are some of the first to slowly open back up in some capacity around the world, what would be some advice you have for galleries in other countries? What are you learning in the first few weeks of uncharted territory?
The lockdown allowed us to have time for reflection and reinventing. It gave us the opportunity to deepen our relationships with our artists, reconnect with the ones that are living abroad and proactively generate new ideas for the upcoming months. Our advice for galleries in other countries would be to avoid the unnecessary and continue focusing on a program that should be developed locally as well as internationally. As we all came together to this moment of crisis, it would be very useful embracing connections with colleagues in the art world to create a strong network of galleries.
Targeting and generating audience engagement is at the forefront of most galleries' agendas. What tools or methods are you incorporating to reach and engage with your audience? Has there been a way that has been the most effective?
During this lockdown we've been working on increasing our online presence through producing content for art platforms, the gallery website and social media, with aim to remain in contact with our supporters on a daily basis. We have fully committed to expanding our online programs to create an engaging experience for our collectors and followers. We have developed a digital marketing strategy which we believe is appropriate for this moment. We concentrated on developing digital content through newsletters, online shows and directly involving our artists in producing videos to share the concept behind their artistic practice.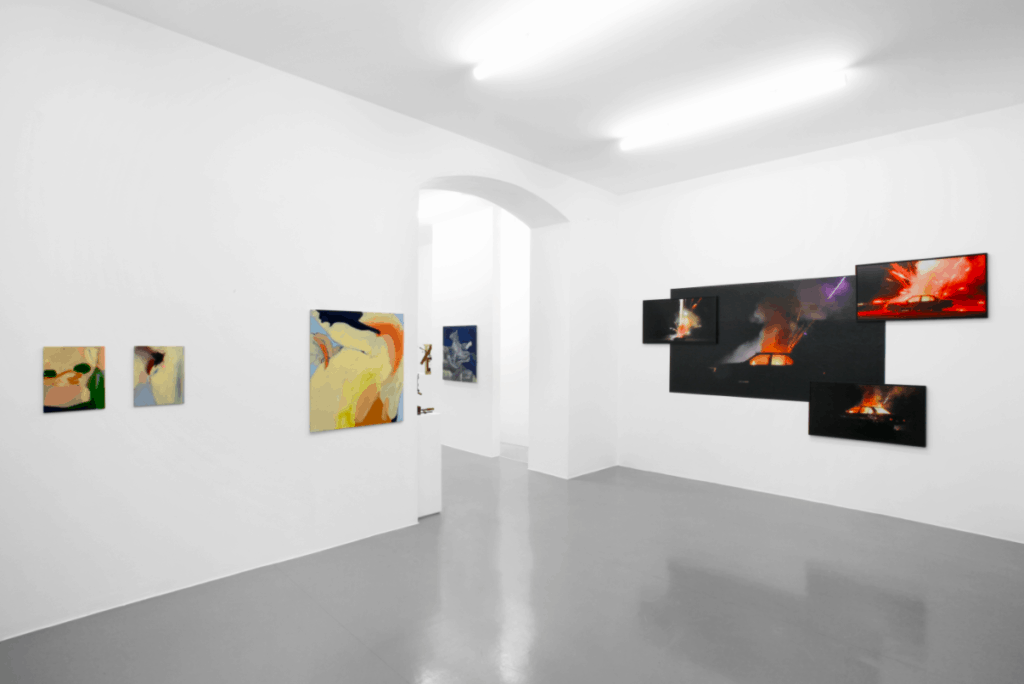 Have there been certain initiatives that are taking place in the Milan/Italian art community that as a gallery you are excited to see develop and or be a part of?
We are very proud of how all of our efforts have been put into stepping up to the challenge and we've been able to organize new initiatives like the project Total Recall, curated by Rossella Farinotti. Total Recall is a community art project that started with an online exhibition on Artsy in mid-April and is continuing now with a group exhibition, (which opened last month) at Galleria Bianconi and that will remain on display until 7th August.
The project was conceived by the Director Renata Bianconi, in response to the pandemic in early March. Bianconi's vision was to create a lively group exhibition where the gallery and all its artists welcome emerging Italian artists. The proceeds will be partially donated to Association San Fedele Onlus, Health Care Division, for families in economic hardship, hoping to grant a positive contribution to the rebirth of us all.
The gallery celebrated the official reopening after the lockdown with three days of private views started June 11th. It's been a very exciting project that brought us back into the gallery with our artists, collectors, curators and friends, as a moment for the art community. During the re- opening of the gallery we perceived that our visitors had a concrete desire of visiting art galleries and exhibitions. After this lockdown art has become such an important medium of community and sharing point of experiences for people.
"With the gallery closed for two months, we were determined to stay active, have a voice through our program and to maintain engagement with our community. Technology is a powerful resource and it really helps us to engage with a new larger audience and increase our audience engagement globally."
Since the pandemic the trajectory of galleries participating in external events has come to a pause or tragically they have been cancelled and are now going digital. How are you handling and approaching these new technological alternatives in the art world?
The rise of Covid-19 has forced us to explore alternative digital strategies, implementing features on our database and online platforms, especially with using tools like private views, online exclusive shows and viewing rooms.
As a gallery we work directly with living artists and we've been using this period of quarantine for engaging with collectors, the gallery roster and colleagues. We have been actively staying connected and meeting through video conferencing, researching possibilities to move exhibition components and sales contents online. Our artists have responded positively to all the numerous online projects that they've participated in for both internal and external purposes such as; online zoom talks, panel discussions, interviews for online magazines and videos, among others.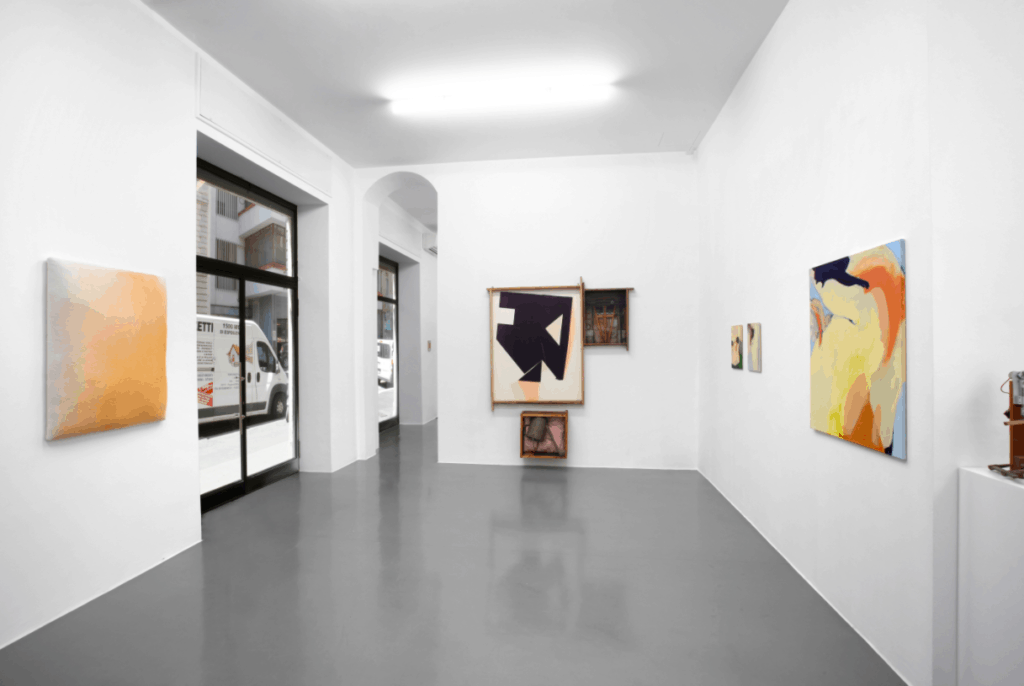 How has this current global crisis encouraged you to think outside the box in regards to collaboration, exhibition design, curation and possibly public art projects?
One of the main purposes of the gallery has always been working with public institutions and in particular this moment helped us to focus more deeply in seeking new collaborations with external curators, foundations and the public sector. It has also been a very interesting period for researching and developing new strategic projects for the forthcoming months.
What excites you the most when it comes to the use of technology being used in your gallery? What is your biggest concern? Biggest surprise?
With the gallery closed for two months, we were determined to stay active, have a voice through our program and to maintain engagement with our community. Technology is a powerful resource and it really helps us to engage with a new larger audience and increase our audience engagement globally. Technology is not only for sales material, but also very useful for educational purposes to help convey the artistic concept behind the artist's works.
We managed to share with our followers great material from the archive, insights on current exhibitions and unpublished works, artist videos, contributions from writers, artists, critics, and more. People have become more comfortable with online activity, whether they're buying art, but some people still want to see a painting or sculpture in person before they commit to buying. Virtual tour and online viewing rooms can (and should) be used more often by the galleries, but it's always necessary to remember that virtual experience would never be able to substitute an actual one.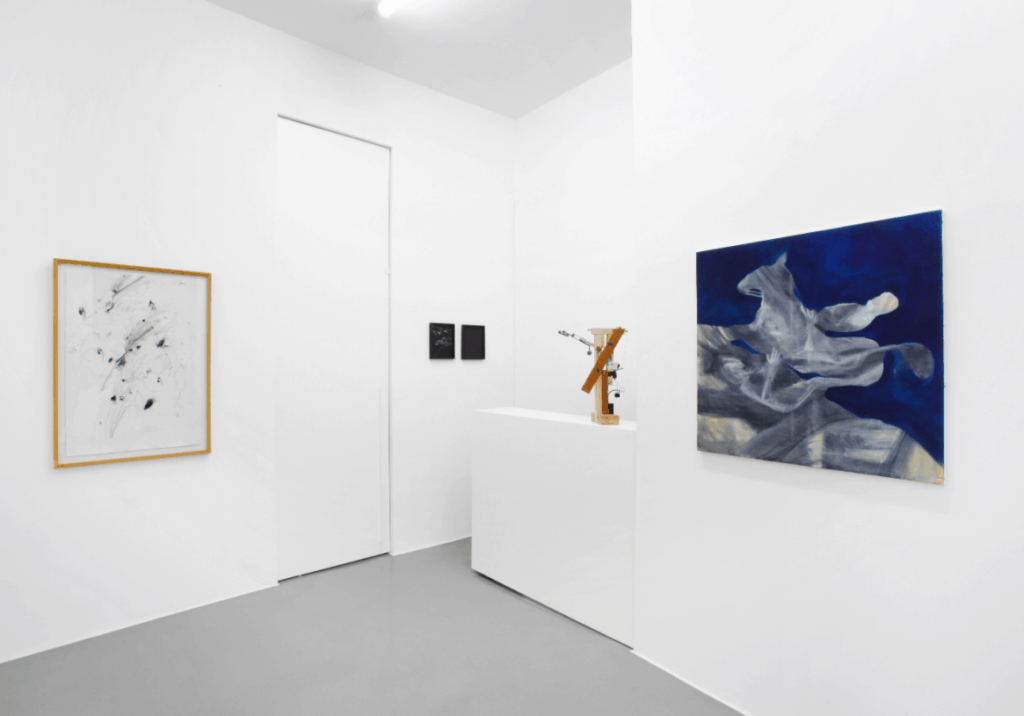 Managing an online digital presence can be overwhelming – what is some advice that you have for other galleries around the world who are looking to develop their digital strategy?
The key is getting creative about presenting the artists and their works through new digital channels. We would suggest starting with a in-depth research across the market and select the best product for an online strategy tailored to your gallery mission and artists' needs.
Over the last few months how, as a gallery, have you encouraged growth amongst your artists and staff?
With the lockdown our exhibition program has necessarily seen changes and we've approached the summer season with positivity and a flexible attitude – ready to reinvent and make changes as needed. Although the last few months we've been locked at home, the gallery activities didn't stop. In fact, we've been very proud of announcing the new representation of Lolo & Sosaku, artist duo Argentinian – Japanese, based in Barcelona. Their first solo show in Italy will take place at Galleria Bianconi in Milan in the forthcoming seasons.
To view Galleria Bianconi's current exhibition, Total Recall and past exhibitions click here. Total Recall will be on view till August 7th, 2020.
By Meghan Corso