Articles & Features
Giving Back: Black Artist Community Initiatives Are Creating Opportunity
By: Tori Campbell
Black Artist Community Initiatives
Black artist community initiatives are often founded by successful black artists in order to empower their communities and amplify the voices of people of colour. As the art and design industries are inextricably linked to the racist historical legacies of the country in which they are practiced, Black artists have to overcome numerous systemic hurdles to create and receive recognition for their art. Thus, a legacy of community support initiatives have been growing throughout the years; founded by successful Black artists to level the playing field and provide opportunities to their community. From internships, to artist-in-residence programmes, take a look at some of the Black artist-led community initiatives popping up around the world.
Founded by Titus Kaphar, Jason Price, and Jonathan Brand, NXTHVN is dedicated to two main tenets. Firstly, the predominantly Black artist community non-profit aims to provide an alternative model of mentoring up and coming artists in their early and mid-stage careers, through the deployment of specially designed curriculum. Simultaneously, NXTHVN's other objective is to create opportunities for local entrepreneurship. Located in two former manufacturing plants in the Dixwell neighborhood of New Haven, Connecticut, the spaces include artist studios, a multi-use arts and creative center, a co-working space, as well as business incubator. Kaphar, Price, and Brand aim to cultivate cultural and social innovation in the predominantly Black neighborhood through their locally-embedded programming and supportive creative fellowship offerings.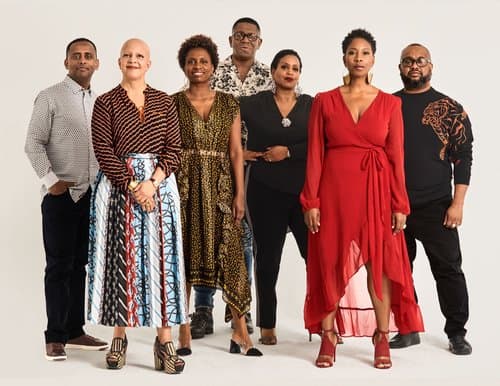 Founded in 2018 by Brooklyn-based artist Malene Barnett, the Black Artists and Designers Guild is a global platform representing a curated Black artist community that includes makers and designers working across disciplines and mediums. Founded to counter the lack of representation of Black artists and designers, the BADG aims to provide visibility and opportunities for their talented members through the use of programming and events; in addition to shedding light on the inequities within the design industry and its prevailing culture. Their event series and discussions create safe spaces for conversation while also providing a platform for leaders of institutions, firms, and manufacturers to learn how to foster a more inclusive culture and practice.
Founded by social practice installation artist Theaster Gates Chicago, Illinois' Rebuild Foundation supports artists and strengthens communities by focusing on cultural development and neighborhood transformation. The Black artist community is driven by three core values: black people matter, black spaces matter, and black objects matter. Providing free arts programming, cultural spaces and amenities, and developing affordable housing and arts creation spaces, Rebuild Foundation leverages the power of community-led initiatives to reinvigorate neighborhoods tap into their entrepreneurial potential. Rebuild Foundation is one part of a larger organisation led by Theaster Gates, all working together to extend the social engagement of Gates' artistic practice to the South Side of Chicago and even further.
Theaster Gates Home Teaser
Black Rock stands as the direct answer to my desire to have an uncontested relationship with Africa, the filling in of a large void that I share with many African Americans.

Kehinde Wiley, 2019
Creating perhaps the most luxurious Black artist community in the world, renowned visual artist Kehinde Wiley's Black Rock in Senegal offers a new type of residency altogether. Named for the volcanic rocks on the shoreline of the West African city of Dakar, Wiley's artist-in-residence compound, designed by local architect Abib Djenne, was borne from the impulse to provide African American artists with an opportunity to explore their ancestral link to the area. The thoughtfully designed beautiful space includes a residence and studio space for Wiley as well as three additional hybrid apartment-studio spaces for the international artists to live and work in. Black Rock Senegal aims to support new creation through collaboration and exchange, while encouraging new narratives about what Africa means today.
Modern Ancient Brown Foundation was founded in 2019 by artist McArthur Binion to serve the intersection between the literary and visual arts in Detroit, Michigan. With the dual focus of providing a space and platform for the exploration of contemporary artists while also aiming to rebrand the city as a nurturing community for artists, the Modern Ancient Brown Foundation launched a residency program in 2020. The one-month literary residency is hosted at McArthur Brown's studio, a stunning mid-century modern renovated church rectory, famous in the city's art and architectural community. The Foundation supports the work of Black, indigenous, and artists of colour while also empowering them to support their community through the amplification of their own stories.
Conceived and founded by artist Mark Bradford, activist Allan DiCastro and patron of the arts Eileen Harris Northon, Los Angeles' Art + Practice is a non-profit organisation with big goals and reach. The sprawling 20,000 square foot campus in Leimert Park offers the opportunity for the organisation to collaborate with First Place for Youth to support the ever-evolving needs of 18 to 24 year old foster adolescents who are taking their first steps into adulthood. Additionally, Art + Practice makes the art industry more accessible to all, by providing free access to museum-curated contemporary art that celebrates artists of colour. Combating the scarcity of services that foster youth disproportionately experience, A+P and their collaborators provide paid internships, educational scholarships, and employment and housing support to First Place's foster youth.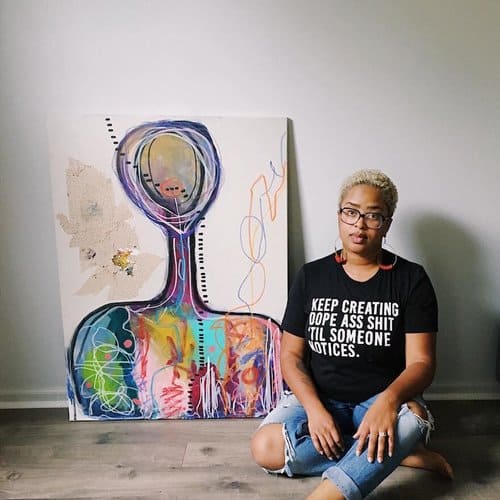 Borne out of Philadelphia-artist A'Driane Nieves' frustration with the lack of opportunities for emerging visual artists of colour the Tessera Arts Collective was founded to support women (including trans, queer, femme and non-binary) abstract artists of colour by providing resources, programming, and opportunities that elevate their work and practice. Supportive of the local artists and surrounding community, TAC offers inclusive events, a fellowship programme, residency programme, and space rental opportunities to artists who traditionally face barriers due to the racial and gender disparities in the industry. Located in the Kensington neighborhood of North Philadelphia Tessera Arts Collective provides a space haven for women artists of colour to explore and create.
Harlem Arts Alliance
Walkthrough: A Harlem Arts Alliance Short Film
Founded in 2001 by Voza Rivers – a social advocate, leading producer, and documentary filmmaker – the Harlem Arts Alliance builds resources, networks, and visibility for its members. Hosting over 400 individual artist members and institution collaborators, the Harlem Arts Alliance fosters the talents of a predominantly black artist community. Through the dissemination of information as well as the orchestration of numerous events, valuable workshops, and presentations and showcases, the Harlem Arts Alliance nurtures the cultural legacy of New York City's Harlem neighborhood while amplifying the individual voices that make the community what it is.
Relevant sources to learn more
Donate to a nonprofit to amplify the voices of a Black artist community
Read more: Artist Activist Yves B. Golden in Conversation with Art For Black Lives Co-Founder Rob Franklin