Art Fairs
Highlights of Art Basel 2022: Notable Sales, Awards, Special Sections & Much More
By Adam Hencz
Art Basel came back with full force presenting captivating shows in all of its venues and emblematic sections. More than $75 million of art was sold in the first few hours, including Louise Bourgeois's towering bronze Spider (1996), which was erected in the center of Hauser & Wirth's booth and sold for $40 million. Art Basel may appear a lot more familiar this year than it did during its previous edition when many collectors from overseas were absent due to imposed travel restrictions.
In addition to the main event, the prestigious art fair returned with exhibitions and satellite fairs dedicated to monumental installations, site-specific works, photography, film screenings, and more.
Its immersive segment titled 'Unlimited' features exclusive large-scale installations, while 'Statements' is dedicated to solo presentations from emerging artists. 'Features' explores curated presentations by established artists from the 20th and 21st centuries and throughout Basel's Old Town unfold site-specific works as part of the 'Parcours' section.
The art fair, taking place from June 16 to 19, 2022, becomes the center of art collectors and the international art world for a few days. The event runs both in physical and digital forms, and features almost 200 of the world's most prestigious galleries and more than 4,000 artists from five continents, making it this year's largest art world gathering so far.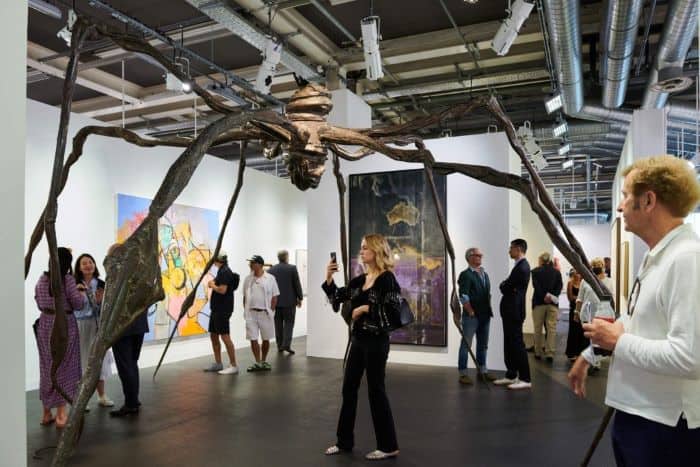 Art Basel Unlimited
Since its inception in 2000, Art Basel's Unlimited sector has given participating galleries the opportunity to exhibit large-scale sculptures, video projections, wall paintings, and performance art in a way that goes beyond the usual art-fair booth.
This year the Messeplatz hosts 70 projects on display ranging from a series of theatrical backdrops of distressed superheroes through a monumental painting by Keith Haring to richly orchestrated assemblage-based installations. The sector was curated by Giovanni Carmine, Director of Kunst Halle Sankt Gallen.
Given that the Unlimited section was created for large-scale works, gallerists who can offer ambitious works and can also afford to display them are the ones who usually book a spot. For this reason, it is no surprise that David Zwirner is displaying not one but multiple works, sometimes in collaboration with other galleries. Hauser & Wirth as well as Gagosian, two of David Zwirner's blue-chip competitors, are also bringing works to display at Unlimited.
The 2022 Baloise Art Prize
Besides the dazzling booths and glamorous shows, Art Basel also awards emerging artists as part of the 'Statements' section of the fair. This year, the Baloise Art Prize went to New York-based activist Tourmaline and South-African artist Helena Uambembe. As part of the award, two works of the winners will be donated to the collection of the Museum of Modern Art Frankfurt and MUDAM in Luxembourg. Tourmaline's works are brought to Basel by Chapter NY, while Uambembe is represented by one of the few galleries from Africa at Art Basel this year, Jahmek Contemporary Art, based in Luanda, Angola.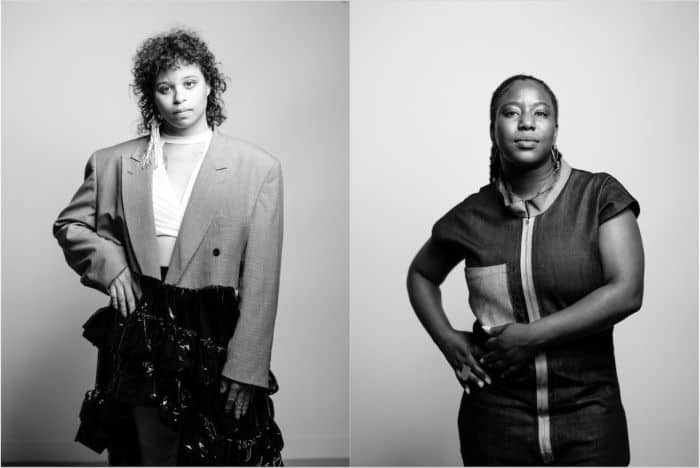 Satellite Fairs During Art Basel 2022
If you are in Basel this weekend, don't miss the satellite fairs. Even though the main events take place around the Messeplatz, there are lots of other fairs taking place in the city to add to your art fair weekend agenda.
Liste Art Fair Basel
Dubbed as Basel's smallest and most refreshing art fair, the Liste Art Fair attracts dealers and collectors looking to find new talent from young galleries. However, with over 80 participating galleries from all over the world, Liste is by no means a small fair. Once held in a historic brewery, it has been moved to the Messeplatz, the same site where Art Basel takes place.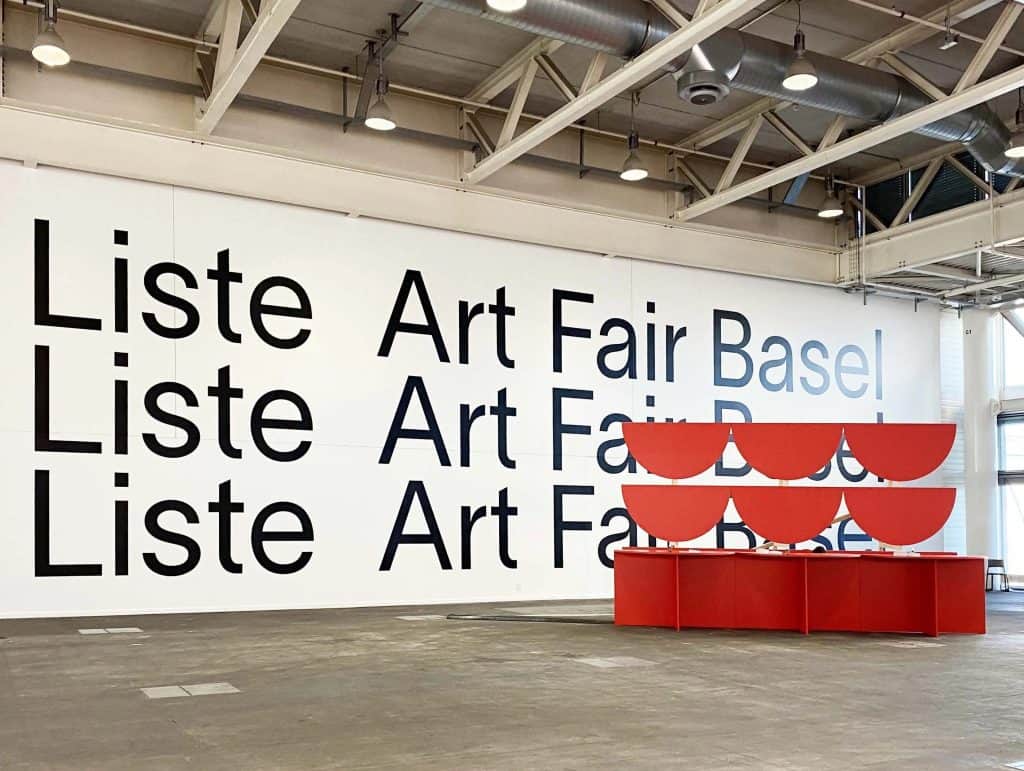 Volta
Started as an art fair collaboration between art dealers to secure a platform for galleries beyond young Liste and Art Basel, Volta has since then expanded into an international platform. The fair has carved out a considerable niche in Basel's saturated art fair scene and welcomes emerging artists and a wide range of first-time exhibitors for its 17th edition this year.
Design Miami/Basel
Design Miami/Basel takes place in conjunction with the annual Art Basel fair as well, while serving as a warm-up for its American counterpart event later in the year. Maria Cristina Didero has been named Curatorial Director for the 2022 edition, and she has opted to build the show around the theme of "The Golden Age" to celebrate the resilience and adaptability of humanity.
Wondering where to start?