Articles and Features
The Year Ahead: The Art World in 2022
By Adam Hencz
We take a look at the top art fairs, the museum openings, the future art market trends and the most anticipated art exhibitions in the year 2022.
Top Art Fairs in 2022
Even though the 2020 outbreak of the pandemic put a complete halt on art fairs all over the world, 2021 saw a strong recovery of physical fairs, with less drastic cancellations and extensive rethinking of the event calendar. The vast majority of art fairs hope to go ahead this year as well, as the art world seems optimistic about the upcoming year.
Art Basel
The number one trade fair of the art world will organize all of its three main exhibitions in 2022. Art Basel Hong Kong will open with a two-day private view on March 22-23 and welcomes the public on the following days at the Hong Kong Convention and Exhibition Center featuring half of the participating galleries from the Asia-Pacific region. The upcoming European edition, the Art Basel in Switzerland, will be organized in mid-June, providing a region-wide art week through joint events with world-class cultural institutions as well as public dialogues between prominent members of the contemporary art world. The expo's American peer, Art Basel in Miami Beach, will open its doors in early December (Dates: December 1 – 3, 2022).
Venice Biennale
The guiding questions for the 59th edition of the Biennale Arte revolve around three main themes: the ​​possible metamorphoses of the human body, our connection to our home-planet, and the invasive pressure of commodified, cutting-edge technologies. The international fair's title, The Milk of Dreams, refers to the mind-bending creatures of surrealist painter Leonora Carrington, resonating with the aims of the fair to recalibrate the contemporary human condition. The 2022 Venice Bienniale is curated by Cecilia Alemani and will be open to the public from 23 April to 27 November 2022 with exclusive pre-opening events on April 20, 21, and 22.
Outsider Art Fair
The premier international art fair dedicated to Self-Taught Art, Art Brut and Outsider Art celebrates its 30th anniversary and continues to focus on guest-curated exhibitions after a successful collaboration with Takashi Murakami last year. The 2022 edition of the Outsider Art Fair in New York and Paris-based biennial will be hosted at The Metropolitan Pavilion in New York City on March 3–6, 2022.
Frieze
Frieze will launch its inaugural Asia-Pacific edition in Seoul in September at COEX in the center of the Korean capital. One of the art world's most influential art fairs will continue to host its flagship events this year, including Frieze Los Angeles in February, Frieze New York in May, and Frieze London, Frieze Masters & Frieze Sculpture in October.
Paris Photo
The largest international fair dedicated to the photographic medium, Paris Photo prepares for its 25th anniversary bringing together up to 200 exhibitors from across the world at the newly constructed Grand Palais in Paris.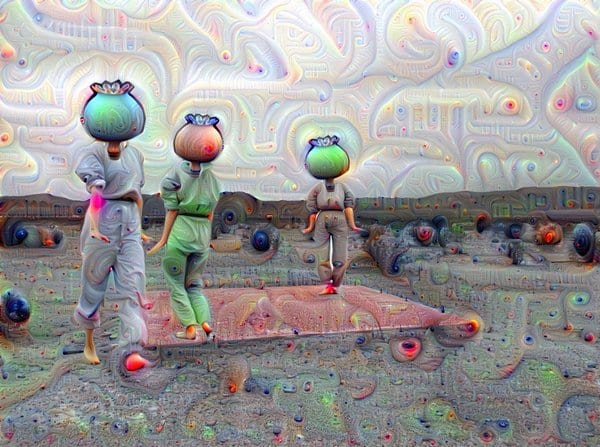 Art Trends in 2022
The audience for buyers continued to grow on the art market in the past year, complemented with a new NFT ecosystem that outperformed most people's expectations and will continue to boom in 2022. Auction houses and galleries will potentially benefit from the soaring inflation, while they are under social pressure to make significant strides in advancing their sustainability initiatives.
NFTs continue to permeate the art market
2021 will undoubtedly be marked in art history as the year of NFT art also known as crypto art. Some experts anticipate a cyclic crash of the NFT market in the long run, however many see last year's NFT craze as just the beginning as they trust in the maturing of the NFT art space in 2022. As seen by the example of major auction houses embracing this highly speculative market, an era of less speculation and more stability is on the horizon strengthened by an emerging trend of deeper crossovers between the tech-savvy NFT community and the traditional art market.
Increased concerns about climate change
As the world continues to fight with the ongoing health and environmental crisis, the art world has to face the consequences of its squandering attitude and start making efforts to shrink its carbon footprint and adopt sustainable measures. In 2022, we are highly likely to see a greater sense of responsibility from both the commercial and public spheres of the art market, let alone major artistic works addressing climate change.
Soaring inflation boosts art collection as an financial investment
Besides the growing number and influence of a new generation of collectors on the art market, many HNWIs and investors will aim to optimize their long-term investments and choose art collections to diversify their portfolios. Although the continuous speculation with emerging artists will produce painfully short careers, buying contemporary art is considered as a solid financial strategy especially amid rising inflation rates, in which art has traditionally performed quite well.
Museums continue to embrace co-production and uncertainty
Museums will keep embracing the uncertainty surrounding their planning and execution in the new year, with institutions appearing to be more comfortable with co-producing traveling exhibitions as well as making joint collection acquisitions and combined loans.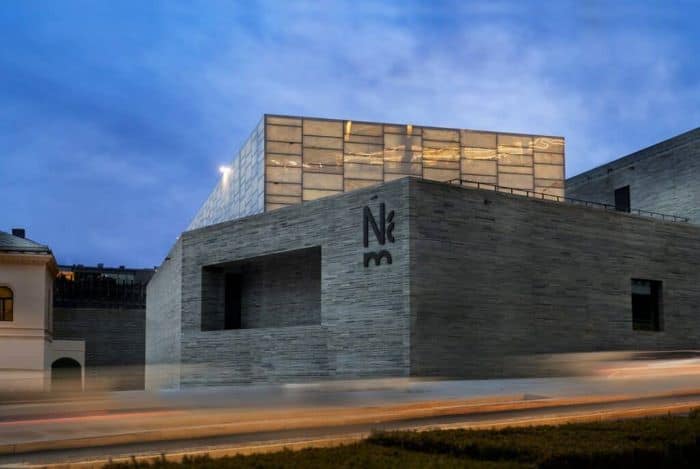 New Art Museums Opening in 2022
For those who are fascinated by architecture, new developments and are seeking new cultural experiences, 2022 holds many exciting museum openings in every corner of the world.
Nasjonalmuseet
After being closed down for 3 years, Norway's National Museum (Nasjonalmuseet) is moving into a new home and, on 11 June 2022, the largest art museum in Scandinavia will open its doors in Oslo. Visitors will be able to see more than 5,000 works, dating from antiquity through modern times until today, displayed in almost 100 rooms, housed in an environmentally ambitious building. The museum brings iconic works by Van-Gogh as well as Edvard Munch's The Scream (1893) and Norway's national painting Winter Night in the Mountains (1914) by Harald Sohlberg under one roof.
Fotografiska Berlin and Shanghai
Fotografiska, the international private art museum for photographic works is expanding with two new venues in 2022, adding Berlin and Shanghai to the list of its existing locations in Stockholm, New York, and Tallinn. Fotografiska Berlin will occupy a newly renovated former department store in Berlin's Jewish Quarter, while its Shanghai counterpart is set to be located in one of the city's historic waterfront warehouses. Along with a third upcoming location in Miami, slated to open in 2023, Fotografiska will form the world's largest private art museum in terms of size and number of exhibitions hosted in a year.
Art Gallery of New South Wales
Australia's newest museum expansion is one of many construction projects that reflect the growing environmental concerns of the art world. The Art Gallery of New South Wales, also known as the Sydney Modern, receives a new building and an underground gallery in 2022 that come with the highest rating for environmentally sustainable buildings in the region. The expansion doubles the current area of exhibition spaces and includes a new public art garden as well that will be accessible for the public day and night.
Hong Kong Palace Museum
After years of development and the long-awaited opening of M+ in November 2021, another art museum opens in Hong Kong's West Kowloon Cultural District. The controversial Hong Kong Palace Museum, which was built without any prior public consultation, is committed to the study and appreciation of Chinese art and culture and will host symbolically and historically significant artifacts on loan from the Forbidden City in Beijing.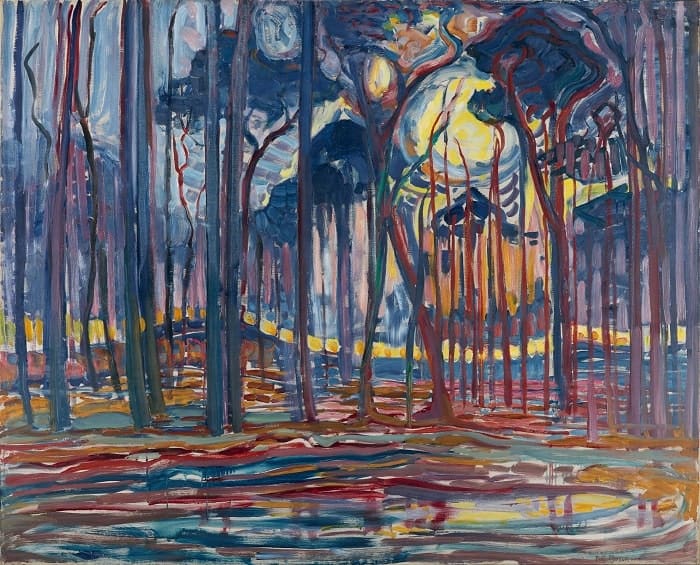 The Most Exciting Art Exhibitions in 2022
Art museums, both long-established and brand new, plan for a busy year in 2022 and do not seem to be getting out of the blockbuster business. With large-scale retrospectives of artists like Vincent van Gogh, Raphael, Paul Cézanne, and Francis Bacon, London alone prepares with a dense and confident calendar for 2022. We have selected a handful of 2022's most expected art exhibitions in Europe and the United States.
Francis Bacon: Man and Beast
The Royal Academy in London kicks off the year with an important Francis Bacon exhibition spanning Bacon's 50-year career. The retrospective highlights wildly inventive and tortured paintings alongside Bacon's earliest works as well as a trio of bullfight paintings which will be exhibited together for the first time.
Faith Ringgold: American People
In 2022, the American artist and political activist best known for her narrative quilts, Faith Ringgold, will get her first New York retrospective at the New Museum. The exhibition titled will span six decades and will provide the most comprehensive assessment, taking a closer look at Ringgold's six decades-long practice including her vibrant paintings and quilts that trace how 20th-century social changes have influenced the American experience through her ground-breaking explorations of gender and racial identities.
Cornelia Parker
The English visual artist Cornelia Parker works across many forms of artistic media such as film, sculpture, and installation art. Some of her iconic suspended works and immersive large-scale installations will be put on display along with innovative drawings, photographs, and mesmerizing motion pictures at Tate Britain between May and October.
150 years of Mondrian
To celebrate the 150th anniversary of the birth of the Dutch abstract painter Piet Mondrian, several museums are putting on big surveys of his work. Fondation Beyeler in Switzerland and K20 in Düsseldorf devote separate exhibitions to the founding father of the De Stijl movement, with a significant focus on his early works influenced by post-impressionism. Kunstmuseum Den Haag in the Netherlands, whose Mondrian collection is the largest in the world, will explore Mondrian's inspiring friendships and his role as a source of inspiration to the next generations of artists through a major retrospective from their collection.
Cézanne
Another joint production, this time between The Art Institute of Chicago and London's Tate Modern, brings together the most extensive Paul Cézanne exhibition for a generation. Simply titled Cézanne, the 2022 retrospective aims to reframe Cézanne's role in art history and to shed new light on his post-impressionist works. The show opens in Chicago in May and then travels to London in October.
documenta fifteen
The 15th edition of documenta will take place from June until September 2022. For the first time in documenta's history, the Kassel-based international art gathering is curated by an artist collective. The artistic direction is led by Jakarta-based ruangrupa, whose selection of artists is notable for the absence of art-world superstars, and for referring to artists' origins via the name of the time zones they come from.
Wondering where to start?