Articles & Features
How To Stay Connected and Get Your Fix: How Virtual Initiatives Are Supporting Artists In Times of Social Isolation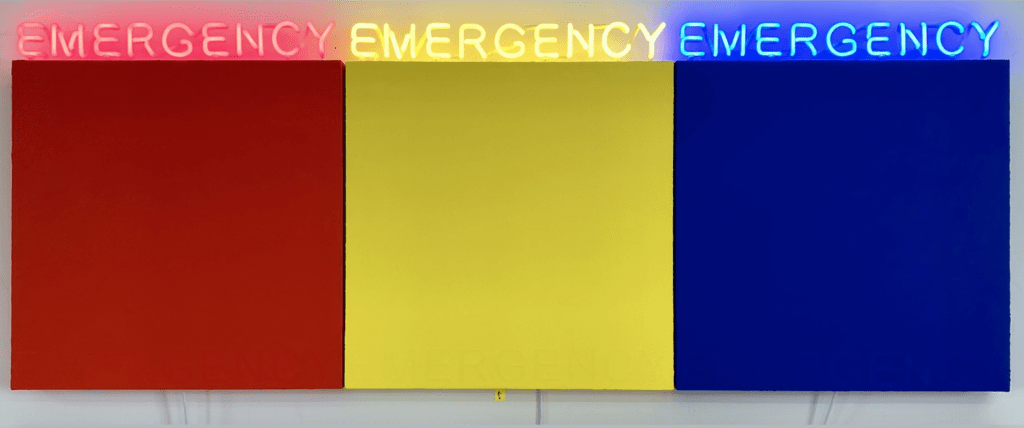 By Naomi Martin
In the midst of an economic crisis, the Arts and Culture sphere has always been among the more vulnerable bodies, required to swiftly adapt and rethink itself, and often considered a dispensable 'luxury', as focus shifts to the facets of survival and safety. As the COVID-19 crisis globally detonated, the evaporation of spaces to exhibit and buy art came as an instant shockwave – Spring usually being the time for fairs and expositions in the art world, prime auction season, and the period when the merry-go-round is traditionally in full swing. Needless to say, the impact is highly detrimental to artists' revenues, and on the art community itself. But the world needs to be reminded that, in its fragility and splendour, art is what keeps humanity afloat and connected, especially in precarious times. Now more than ever, as the pandemic bursts forth and alienates us all, we need to feel sustained and encourage artists to create, for art can help alleviate the aches of social isolation.
In the current climate, the art world is asserting itself as incredibly innovative and resourceful. By taking advantage of the endless digital opportunities available in an age of perpetual technological expansion, artists and galleries have found new and ingenious ways to move forward, support one another and connect with their audience. Some beautiful initiatives have burgeoned, with galleries continuing to promote their artists via their online platforms and social media channels, championing them through the creation of new digital spaces, but also through artists taking their own initiatives, virtually opening up their studios and practices in a continuous effort to inspire each other and consolidate the bridge between creatives and their communities.
See below our pick of ten nurturing digital initiatives, strengthening the links between us all here within in the art world..
How Can We Think of Art at a Time Like This?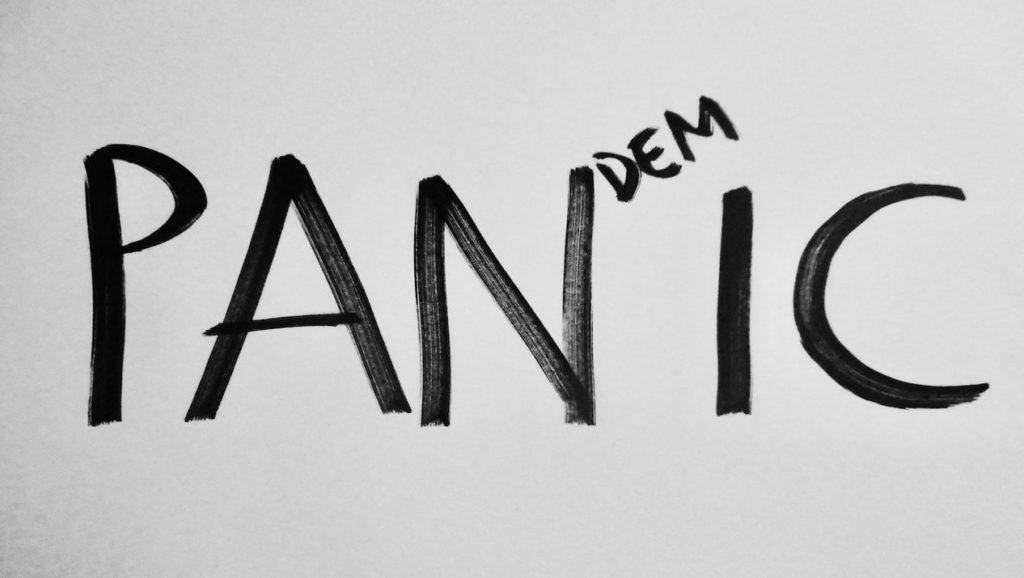 Co-curated by long-time collaborators Barbara Pollack and Anne Verhallen, How Can We Think of Art at a Time Like This? is an online exhibition, featuring artworks by Ai Weiwei and Dan Perjovschi, among many others. The works virtually exhibited are focused on delivering a political or emotional message, to stimulate an exchange of ideas and emphasize a sense of support and community, reinforced with an entire page dedicated to starting conversations with other viewers. Visit the virtual exhibition here, or read more on Instagram.
Thomas Erben – First Responders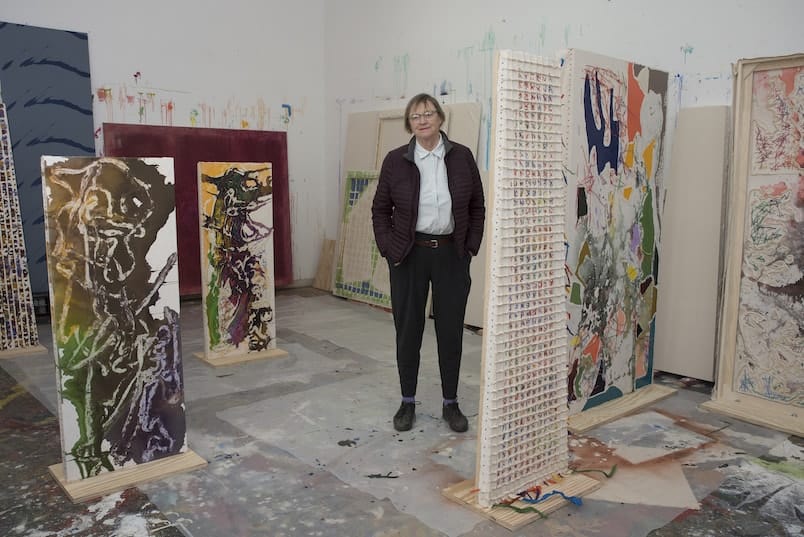 "As artists are often highly sensitive to shifts in society, we thought it would be helpful to see how they are reacting to these sudden changes affecting us all"

Thomas Erben
Swiftly responding to the global lockdown, New York based gallerist Thomas Erben was among the most immediate and vociferous opponents to the pandemic, introducing a sensitive and insightful series he named First Responders. The gallery reached out to all represented artists, enquiring about their possible desires to contribute through reflection, to permit a glimpse into their creative routines, and giving an opportunity to share whatever they deem relevant in the current situation, from their artistic practice to musings and thoughts of any nature. The First Responders series is posted on the gallery's Instagram and through their newsletter, which you can subscribe to via their website.
Sean Kelly – Weekly Digital Programming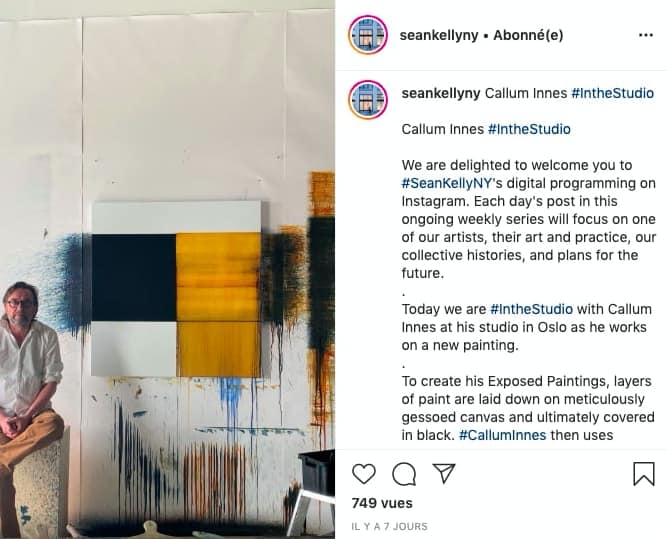 Conscious of maintaining a strong sense of connection in its community, Sean Kelly Gallery is presenting a weekly digital program, accessible through its Instagram, website and other social media channels. From an artist's practice to a discussion around a particular artwork, a live film streaming or digging through the gallery's archive, each day has a different focus from Tuesday to Saturday. Visit Sean Kelly Gallery's website and Instagram for a detailed overview of each day's digital program.
Xavier Hufkens – Film Streaming & Three Questions With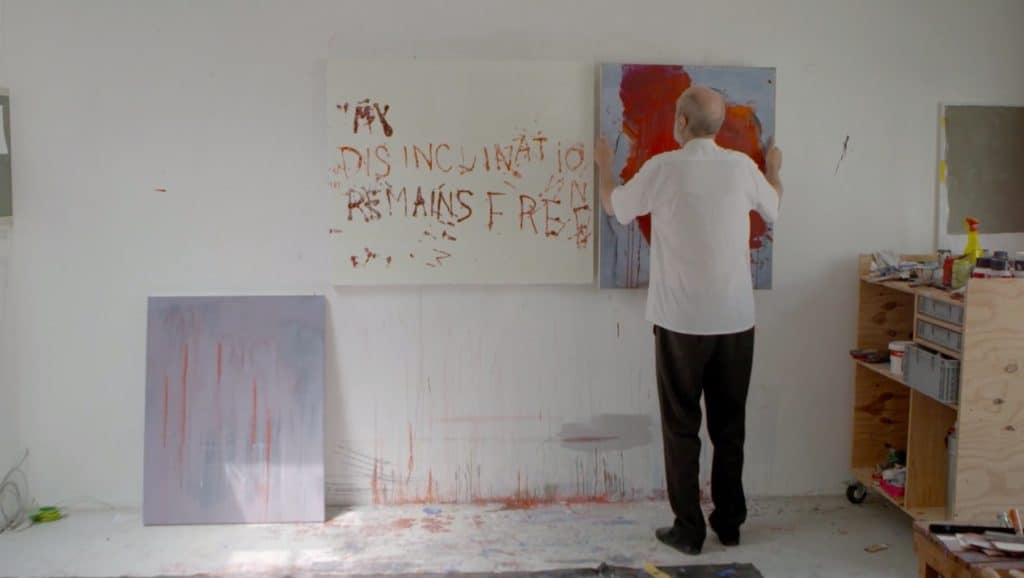 Xavier Hufkens gallery is selecting and streaming exclusive films about its artists, available for a limited time and entirely free of charge. The Brussel based gallery also introduced on its Instagram a series of short interviews entitled "Three questions with" – reaching out to its artists to simply ask about their current state of mind in a concise and unpretentious manner, which provides a raw and intimate connection with the artists.
Hollis Taggart – Taggart Time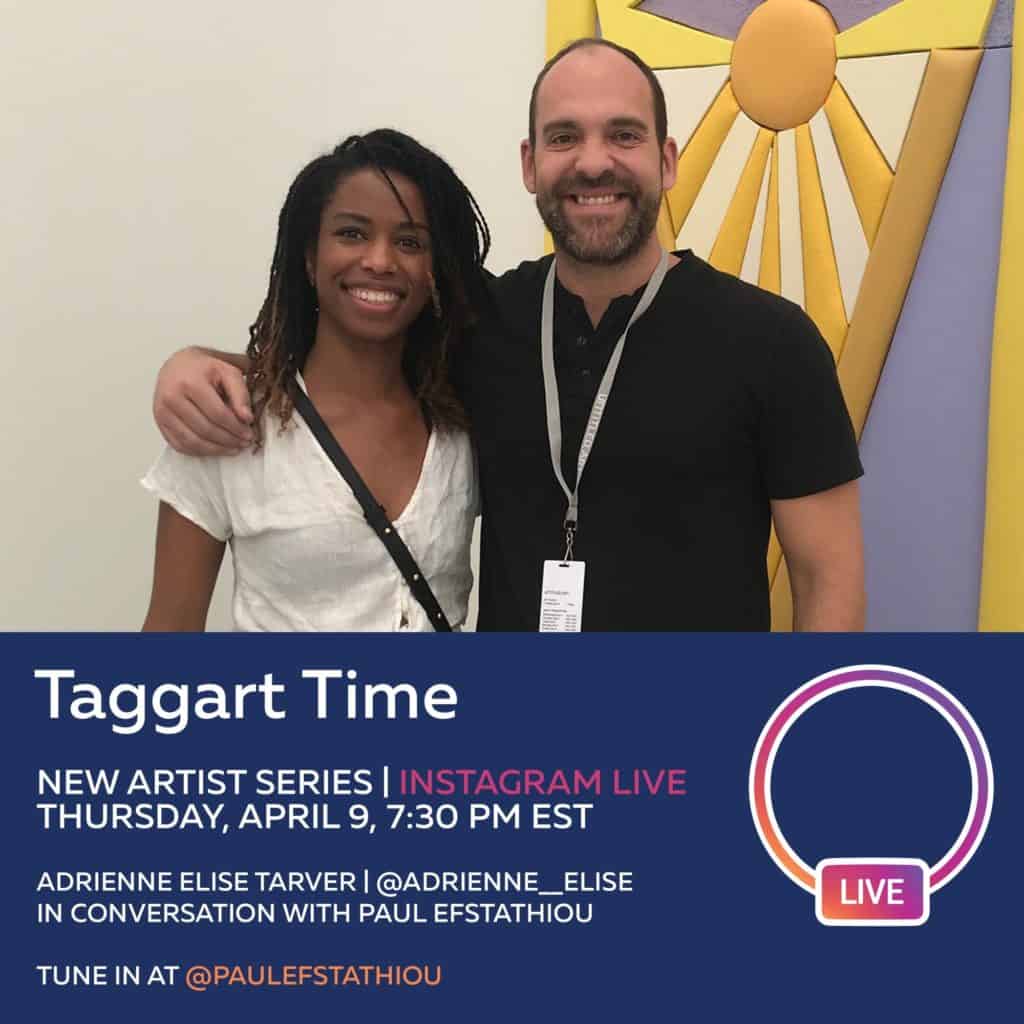 The New York based gallery is launching Taggart Time, an Instagram Live series where Paul Efstathiou, its director, interviews one of the gallery's artists. The conversations are spontaneous and enlightening, revolving around the artist's practice and inspirations and, naturally, the implications of the global situation on their personal life and work. The interviews are live streamed on Paul Efstathiou's own Instagram page – you can read more about Taggart Time on the Hollis Taggart website and Instagram, where the program schedule is posted a few days in advance.
Magazzino Italian Art foundation – Homemade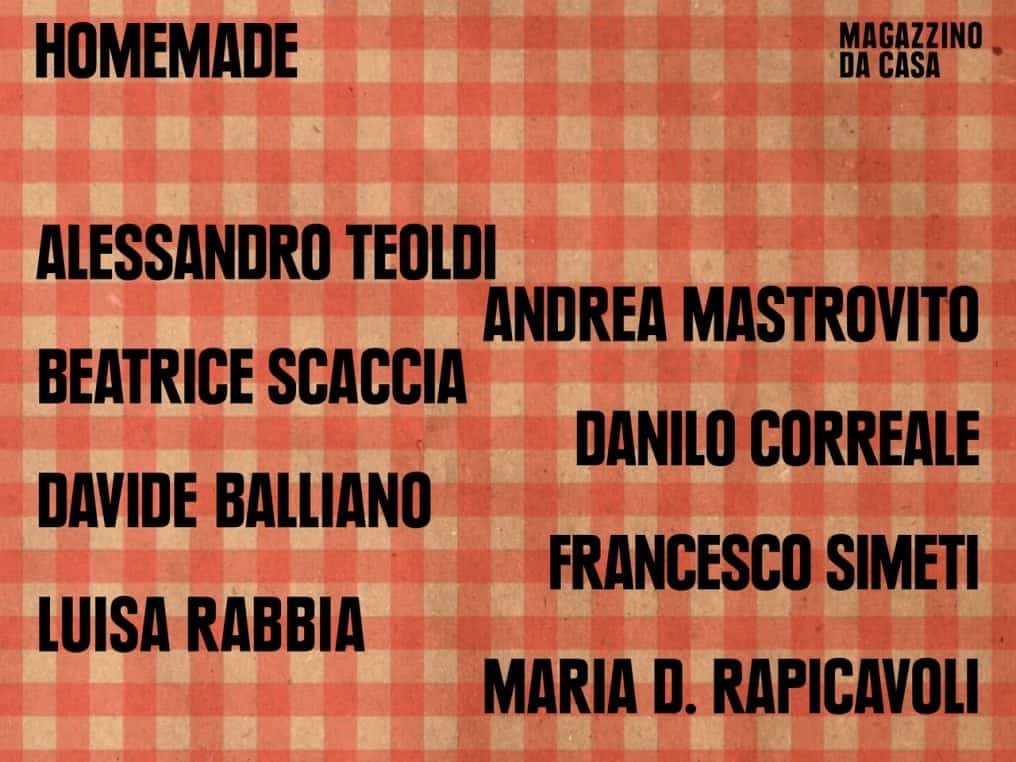 Homemade is an initiative introduced by the Magazzino Italian Art Foundation, inviting eight New-York based Italian artists to create artworks from the comfort of their homes, experimenting with what is immediately on-hand, and perhaps unfamiliar or challenging materials. The creative processes will be regularly shared on Magazzino's Instagram page, and the artworks will be fully revealed at the end of May. Read more about the Homemade initiative supporting artists here, and follow Magazzino on Instagram to stay updated.
König Galerie – 10am Series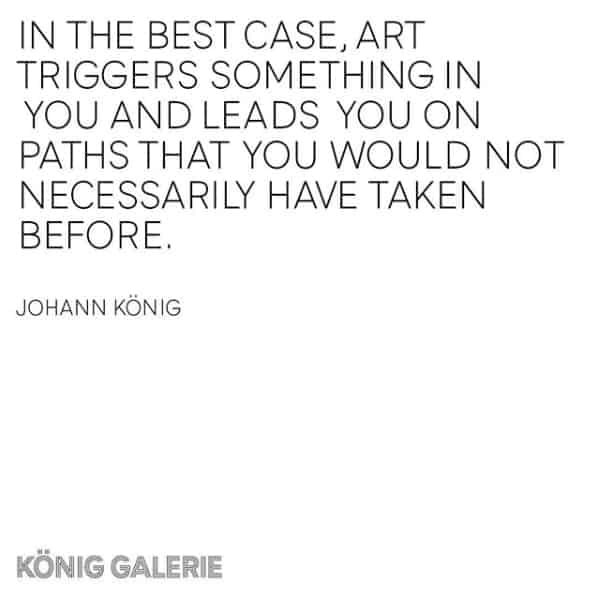 Owner of the Berlin-based gallery Johann König is hosting the 10am series, a succession of conversations with artists, accessible as a live event on the gallery's Instagram, every Tuesday to Sunday. The interviews take place at 10am in the artist's time zone, and the live chat function is activated for the viewers to ask any questions. The sessions are held on the gallery's Instagram for 24 hours after the live event, and can also be found on the website, as well as on YouTube.
Matthew Burrows – Artist Support Pledge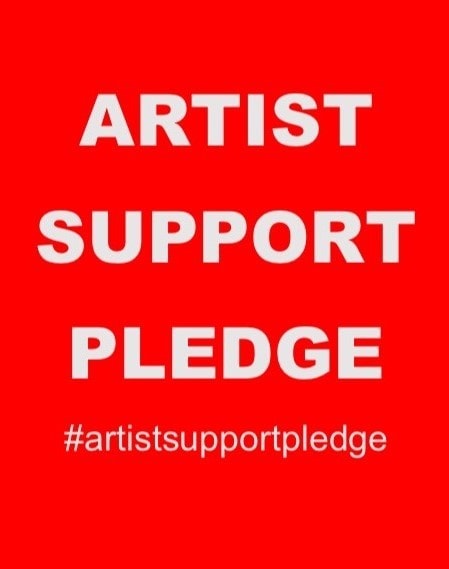 British artist Matthew Burrows started the Artist Support Pledge initiative hoping to bring some relief to the many artists that suddenly found themselves without work due to the global pandemic. The pledge is simply built on mutual trust and facilitates an act of generosity that anyone can take part in. Artists post pictures of their artworks on Instagram under #artistsupportpledge for £200 or less, when an artist reaches £1000 they commit to spending £200 on another artist's work. Read more about the initiative on Matthew Burrow's website, or on the Artist Support Pledge Instagram.
Mendes Wood DM – Inside the Studio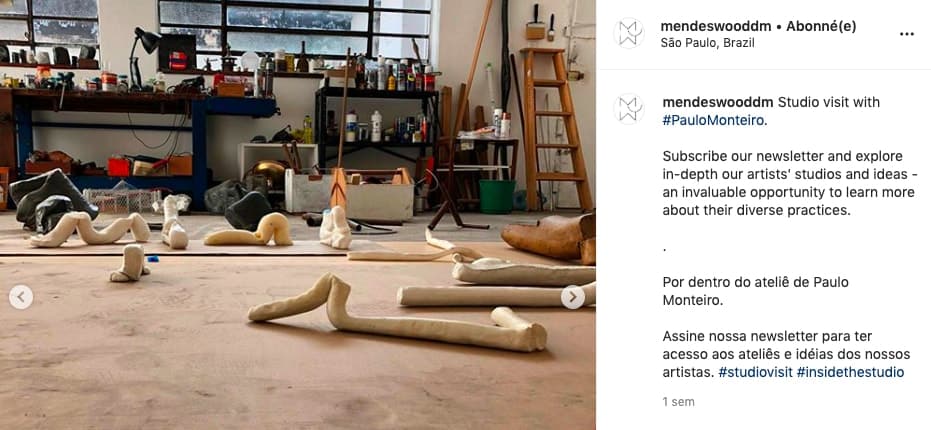 The gallery is offering, via their newsletter, an opportunity to visit a selection of some of its artists' studios; a detailed exploration of their creative practices as well as inspirations, through pictures and conversations. Simple and unpretentious, but thoughtfully illustrated and well edited, Inside The Studio shows that old school content can be both informative and effective. Subscribe to Mendes Wood DM's newsletter here to get access to the studio visits, read more and discover the artists on the gallery's Instagram page.
Dietl International – Art Handler Assistance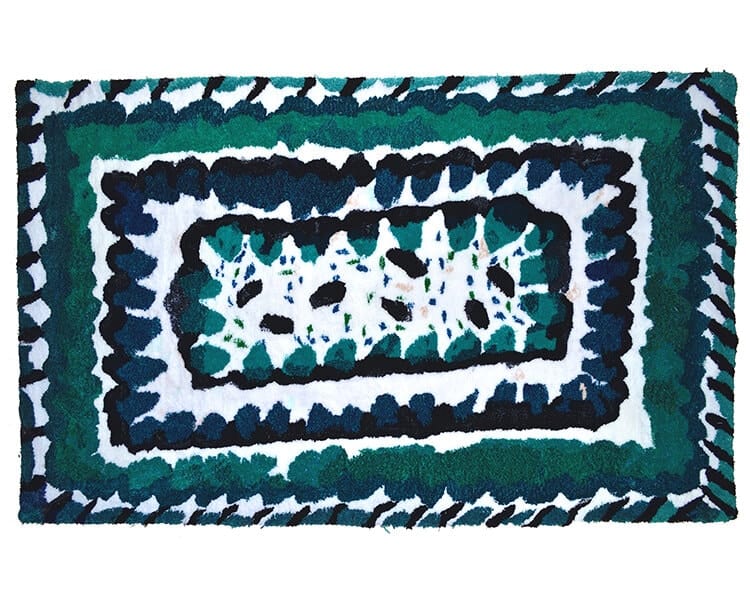 In an effort to support art technicians, often artists themselves, who are currently out of work due to the COVID-19 crisis, the art logistic company launched the Art Handler Assistance initiative – a platform where the artists have the opportunity to showcase and sell their artworks commission-free. Dietl updates the page regularly with new artworks and artists, current and former employees but also technicians working for other art logistic companies. Visit the Art Handler Assistance page here, and learn more on Dietl's Instagram page.
Relevant sources to learn more
How the Coronavirus is Affecting Art, Life, Work and Everything Else
Notes From the End of An Art Market
The Warhol Foundation is launching a COVID-19 emergency grant
The Getty Trust and Helen Frankenthaler Foundation are stepping up with $15 million to help artists