Articles and Features
Lost (and Found) Artist Series: Miriam Cahn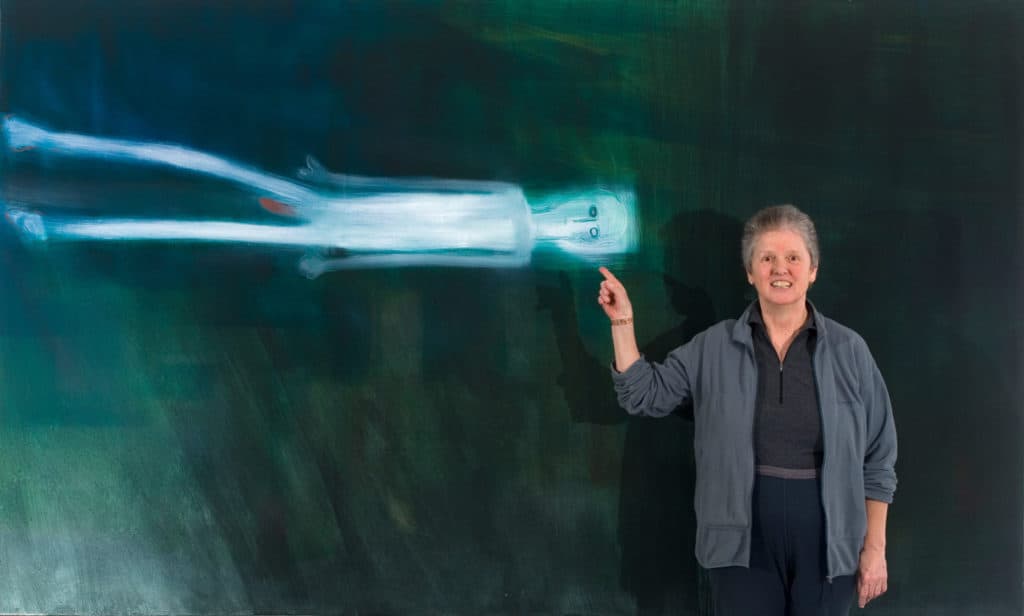 By Shira Wolfe
"Anger is a very good motor for art." – Miriam Cahn
Artland's Lost (and Found) Artist Series features artists who were originally omitted from the mainstream art canon or largely invisible for most of their careers. Last edition featured iconic African American abstract artist Jack Whitten. This week, we delve into the raw, unsettling and mysterious world of Swiss artist Miriam Cahn.
Miriam Cahn – A Personal History
Miriam Cahn was born in Basel in 1949, the daughter of Jewish parents who escaped Nazi persecution by fleeing to Switzerland. Although she grew up in a well-off family involved in the arts – her father was an art and antique dealer, and her mother introduced her to music and drawing early on – her childhood was far from easy. Her mother battled with depression, and she found her escape from the difficulties at home in culture and the arts. She studied graphic arts at the Allgemeine Gewerbeschule in Basel between 1968 and 1975. In 1976, following the suicide of her sister, Cahn launched her career as an independent artist.
Cahn was always engaged with activism on her own terms. In 1979 and 1980, she was involved with feminist and anti-nuclear movements and frequently went out at night to paint murals at the construction site of a highway bridge in Basel. This led to serious trouble with the authorities.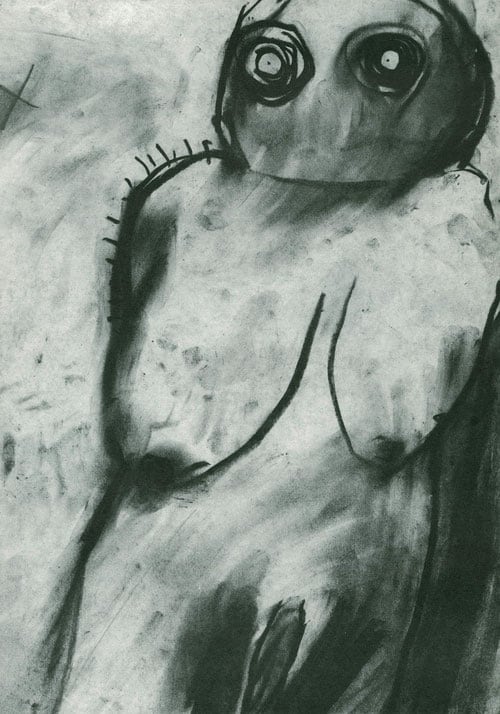 Miriam Cahn – From Black-and-White to Colour
In her early work, Cahn used only black, white and shades of grey. She was greatly influenced by the black-and-white images she was exposed to through early television, and reproductions in art history books.
In her first charcoal drawings from the late 1970s, there is a violent expression at play. She projected the bodily image, both male and female, in the form of cylinders and pipes. Her large charcoal drawings from the 1980s depict oversized houses, machines, and tubes, seeming to burst from the paper into the real world.
In 1994, she began using colour. According to Cahn, Michelangelo Antonioni's 1964 film Il deserto rosso (Red Desert) had a profound influence on her in terms of exposing her to the hyper-reality of colour. She was interested in the power of mass media imagery, and its intensity of colour. Colour is used to highlight parts of Cahn's figures. She pays particular attention to the genitals, the breasts, lips and eyes of her bodies. These parts of the body practically glow with a diffused light, evoking a rich inner life, both fragile and unapologetically frank.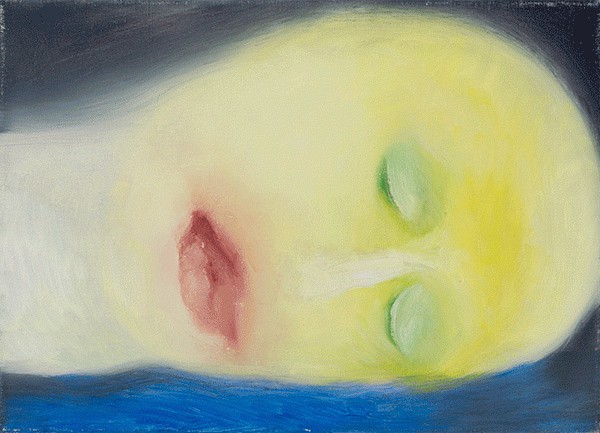 "Art should be free from themes, from political correctness." – Miriam Cahn
Miriam Cahn's Intimate Bodies
The work of Miriam Cahn is predominantly based on the image of the body and the conditions in which this image appears. It is particularly the way in which the body emerges and disappears that Cahn touches upon in her art. Cahn's bodies are clearly outlined in their contours, yet seem to dissolve into their surroundings. It's about exploring the boundary between inside and outside, and examining what it means to be human. Often imbued with feminist ideas, Cahn paints semi-ambiguous figures who seem to address notions of shame and taboo head-on. Her unabashed, blazing genitals and facial features invite brave and open-minded contemplation about sexuality, identity, nature, family, violence and death.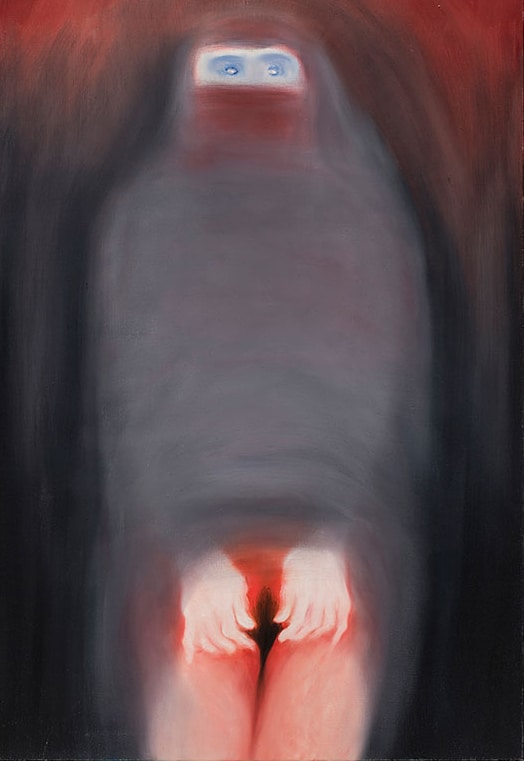 She has always worked with sexuality in her work, and today, she is even more engaged with the topic. This is in part due to being inspired by the #MeToo movement. As a woman and feminist, Cahn sees a big issue regarding sex as a confrontation of power. Through her work, she aims to show the complexity of sex, power and aggression and encourages women to be fighters.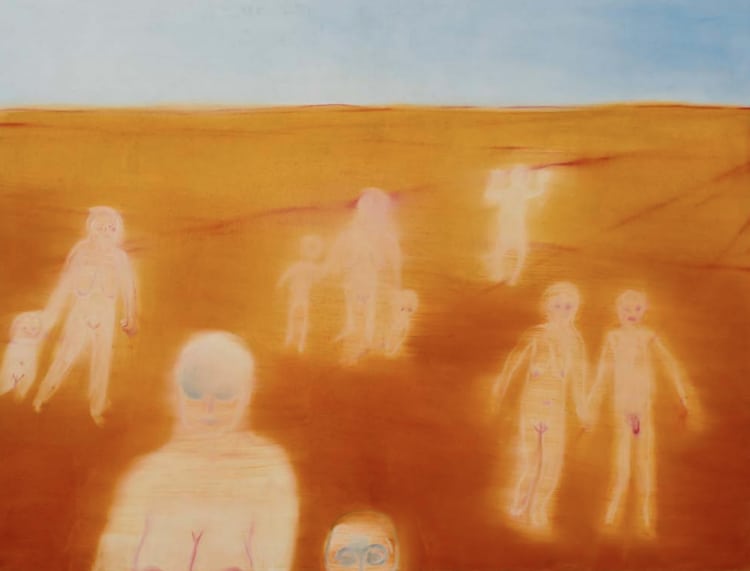 While the body takes centre stage, Cahn's landscapes, which form the backdrop for her raw bodies, are also important elements in her work. The often vast, barren landscapes evoke the cruel beauty and loneliness of a world overwrought with human folly.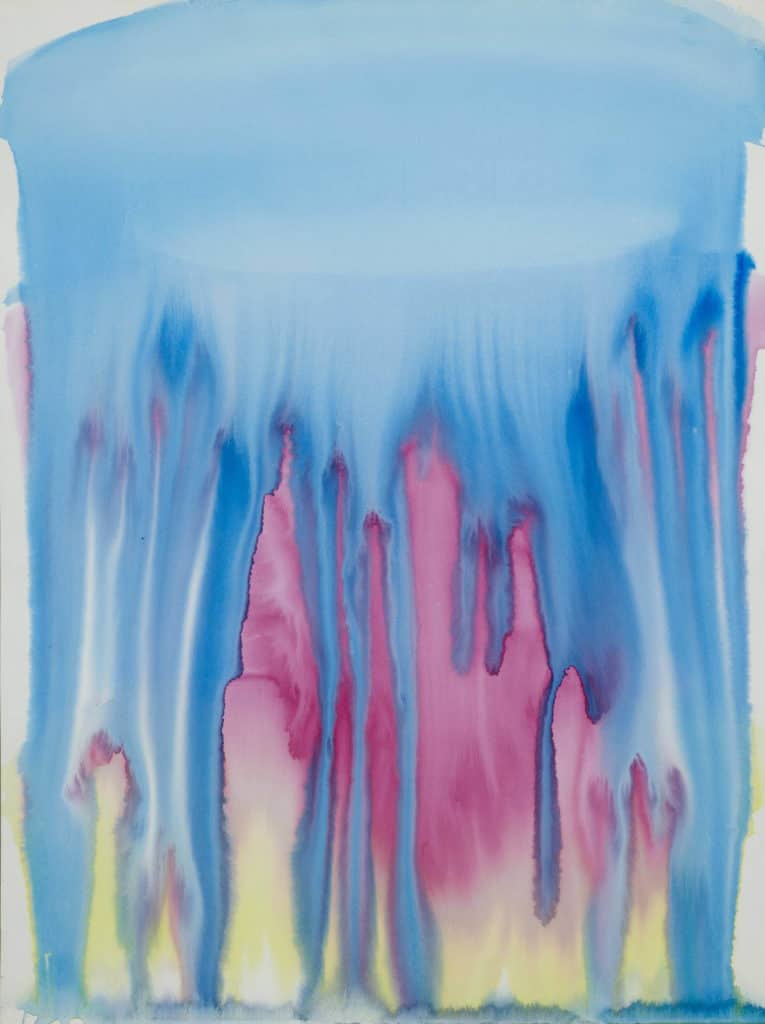 Miriam Cahn's Atomic Bombs Series
Though she is most well known for her bodies, Cahn also produced a famous series titled "Atomic Bombs" in the late '80s and early '90s. These watercolours show gestural drippings and colour fields, alluring compositions of form and colour. Yet upon closer inspection, the pieces radically transpose the horrors of nuclear bombs. These are terrible things painted in an enticing way, thus creating a conflicting and disturbing effect reminding us that beauty offers no escape from disaster.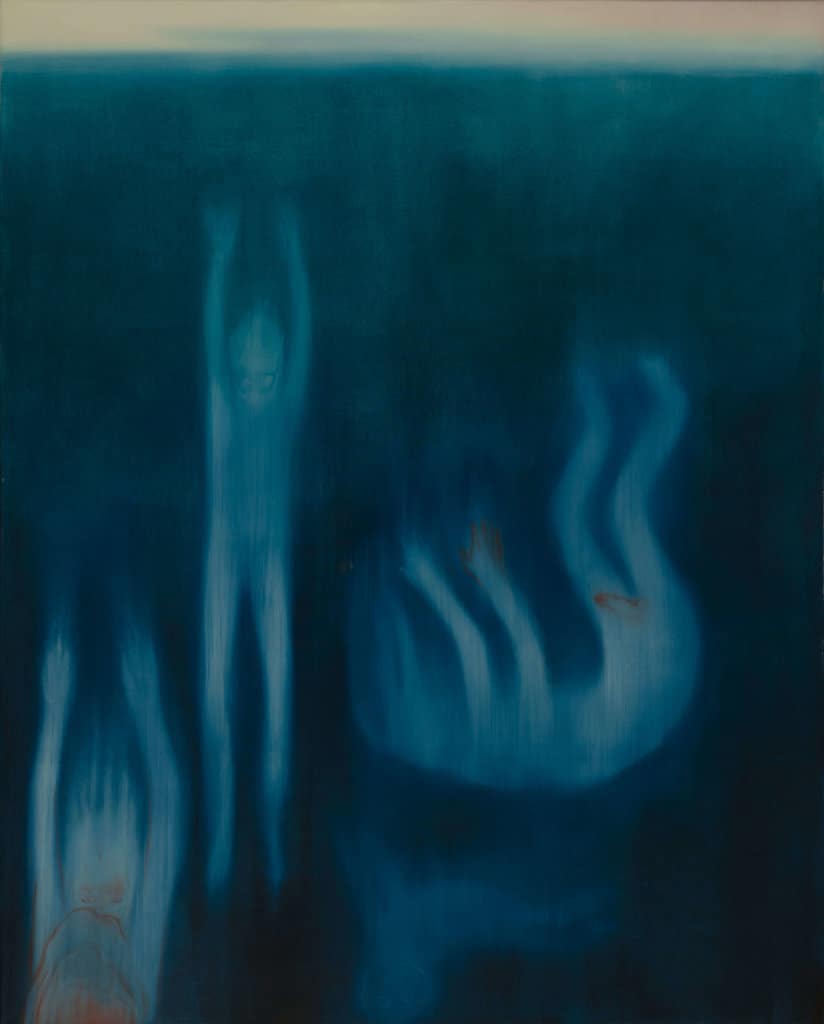 Miriam Cahn in Exhibitions
Miriam Cahn knows how she wants to present her works. By hanging the pieces at eye-level, she creates a direct confrontation between the art and the viewer. The paintings, in essence, are returning the gaze of the onlooker. She wants viewers to integrate themselves into her works.
The Haus der Kunst in Munich recently presented a major retrospective, spanning over five decades of Cahn's artistic career, which ran till October 2019. Simultaneously, an exhibition at Madrid's Museo Reina Sofia featured works from the 1970s up until her latest works. Between 4 April and 30 May, Cahn will be the subject of an exhibition in two parts at Galerie Jocelyn Wolff in Paris: at the Paris – Belleville space and the Paris – Romainville space.
Miriam Cahn is represented by Meyer Riegger, Berlin, Karlsruhe and Galerie Jocelyn Wolff, Paris.
Relevant sources to learn more