Articles and Features
A World of Barriers: Questioning Access for Disabled Artists and Audiences
By Anthony Dexter Giannelli
Calls for accessibility ring out across the heavily gate-kept, conservative world of the arts; calls to grant wider access to our cultural treasures too long held by a privileged few across social classes, economic barriers, colonial and racial barriers. It is just as important for as much as possible of the general public to have access to these institutions, as it is for the audiences to see works from artists that resound with their own stories.
For some, literally and physically, accessing these long-guarded bastions of exhibitions in public museum and private gallery spaces is proving to be a barrier lowering at a painfully slow rate. It goes without saying that both disabled artists and audiences face a special set of issues that prevent them from enjoying the art world in the same ways as the able-bodied. With screams for accessibility growing louder and louder from every corner of society, what can be realistically be done to provide equitable experiences to all?
This question of accessibility is vital now more than ever, as leaps and bounds have been made in remote access – that the disabled community has been calling for for years – have suddenly and immediately materialized during the pandemic. We are slowly returning from an art world held in a solely virtual sphere where access to culturally guarded exhibitions openings, etc… was open to all across geographic and socio realms, and is now reverting to its secluded, brick and mortar origins.
For a short time, we've "enjoyed" a levelled plain of access, the raved about, not to be missed, immersive installation works and limited ticketed, high-society openings were put on pause as we were all forced to participate in an art world only to be accessed from our home through our personal screens. Some of us, however, won't be seen at these grand openings; as the government-mandated restrictions may be slowly lifting, the same cannot be said for the physical barriers that have existed long before the pandemic.
As the present writer is putting pen to paper from the rather unique perspective of becoming handicapped and mobility-limited during the pandemic, a time when the world – art world included – bent itself to fit the needs of remote access. During this time, my experiences and ability to access haven't been hindered compared to my peers, but now as this bubble begins to pop and we slowly return to an art world of physical space end events, my eyes are opened to the multitude of barriers, new to me, but long instated in the spaces that I've been apart of.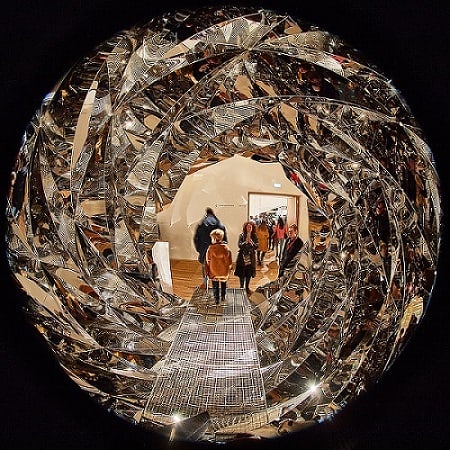 More Disabled Artists, More Access for Audiences
Museums and institutions are here to serve the public and ensure that audiences who are normally cut off from the dealings and privilege of the private art world, can participate in the cultural sphere. These institutions often act as the gatekeepers to participating in local cultural life and are presented with the task of making their experiences accessible to the widest audiences possible, offering outreach programs to underserved communities and discounts to students, young and senior audiences. But efforts in meeting the accessibility needs of those who are physically inhibited from participating in these institutions can seem like a never-ending checklist of accommodations.
With interactive, immersive, and installation-based works taking the art world's centre stage, disabled audiences are often met with a "this is the work take it or leave" approach when it comes to creating accommodations. A notable case presented itself in a work at Tate Modern by Olafur Eliasson where a complaint was made to add ramps to the work Your Spiral View, a mirrored light tunnel accessed by a few stairs upon entrance and exit. The response was a regrettable "simply not possible". At the time the museum used an outside consultancy to examine issues of disability access. Since this, the Tate has gone on to create extensive resources, both highlighting disabled artists within their collection and for disabled audiences.
A thriving cultural environment pulls its strength from storytelling, uniqueness, and relatability playing hand in hand when captivating audiences. The more unique the story and the more audiences are able to connect and see some part of themselves, the more meaningful and impactful the art becomes. If disabled audiences are experiencing issues with accessing the most popular of experiences in the art world, does this perhaps mean we're missing some critical representation from disabled artists in the first place? For many artists, the way to success is found through a system of travel through art schools or residencies, have barriers such as these prevented many mobility-limited and disabled artists from reaching wider recognition?
For most, when asked to call to minds disabled artists, if any at all, one might recall Frida Kahlo's experience after a life-altering accident or perhaps theories on an art historical figure such as the great Michelangelo working despite osteoarthritis. A simple google search for artists with disabilities then brings up listicles with titles along the lines of "you won't believe what these artists can do despite their disabilities".
Let's look the opposite way from this later statement and focus on rather on artists who use their disabilities to tell a story that can only be seen through their unique experiences. Artists including the pioneer Lisa Bufano, whose performances in the 90s and early 2000s centred on showcasing the disabled body. This continues today with artists such as Yo-Yo Lin who incorporates multimedia installations where her body creates both the visuals and sound and frequently organizes workshops exploring the diversity of disabled movement and expression.
When artists who work with their disabilities allowing for issues such as time delays, space for breaks, or adequate seating options, and explore contextual description options, what inevitably follows is that more access is made for audiences who not only live with a similar disability to the artist but accommodations are made for a wide range of disabled audience needs. While these types of accommodations can be employed in a physical space of performance or gallery experience, the same thought should be applied to the virtual realm: are zoom meetings and online viewing rooms the best way to ensure engaged access remotely, or are we simply re-enacting inaccessible physical spaces?
Questions of Equitable Experiences
We can accept that being disabled inherently means that we won't experience the world in the same way as it was designed for the able-bodied, but questioning what we don't have access to benefits not just the disabled but everyone. I've worked in museums, fairs, and galleries, while I've been aware of policies offering wheelchairs to disabled guests and allowances for service animals, unfortunately, I'd say that was the extent of my considerations into how disabled guests would experience the spaces I had a part in creating.
One of the major landmarks in my journey through the art world was seeing Olafur Eliasson's Riverbed exhibition at the Louisiana Museum of Modern Art in 2015, an immersive experience where I climbed through the white cube gallery spaces following an artificial stream filled with 3 tonnes of Icelandic river rock. I saw children playing in the stones along with elderly guests taking a rest along the corners, a level space that anyone could enjoy, I thought. But how would I experience this space now, could I even access it at all?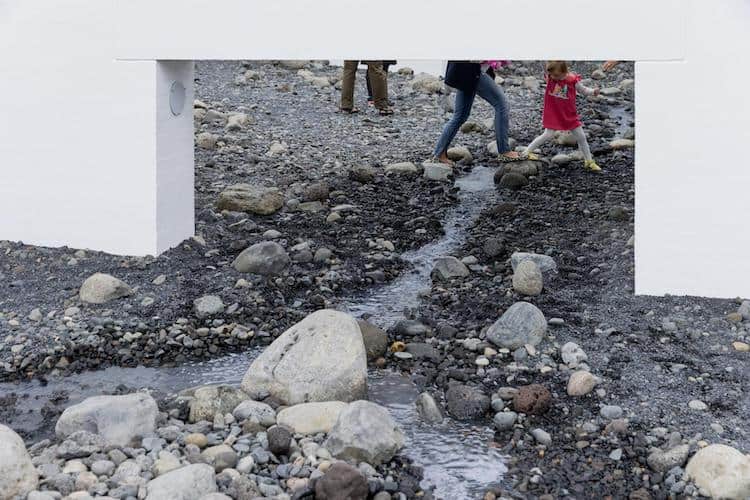 Over the past month, anticipation and excitement grew as I followed along on Instagram stories of museums announcing their debuting reopening lineups here in Denmark, full of performances, installations, and expansive installs even the raved Beach Opera, Sun & Sea, from the Venice Biennale as it comes to Copenhagen Contemporary. Then came the time to practically plan my visit, how long can I walk through the space, can I even walk through the space, how long to get there, can my cane be used in the space, what if I need to sit, what if there are too many people and someone bumps into me, what if there's a line in need to stand in? I have even begun to think, what would my involvement in the art world be if I had had to experience Riverbed again through my disabled body today?
Is my new access to the art world only to be found in my own work as an artist exploring my experience from the safety of my home, removed from residencies, art schools, etc.. or writing from behind my screen? For a short while, we've all had to experience life as mobility-limited accessing a rather abnormally open art world, have we learned anything from this, or will our excitement to rejoin the physical and social art setting have us revert back to business as usual?
I'm just at the beginning of finding my new path to access the art world, and I'm sure that in time I'll find my place. These issues are by no means new, what I'm facing now and the multitude of questions and considerations I had never imagined I'd be asking myself are unfortunately only arising because I have to experience them first-hand. Even if we knew that the answers and solutions to creating a completely accessible art world are unattainable within our lifetimes, we need to keep asking what more can be done. So as we open the physical gates to the art world once again, please keep questioning; move forward showing that we've learned from this time where for everyone, physical attendance simply wasn't an option.
Relevant sources to learn more
Access for disabled artists and audiences and participating in the local cultural scene is heavily affected by government policies and rights groups, I encourage you to investigate what access means in your area. In Europe, you can start with consulting Europe Beyond Access, or internationally with Disability Arts International.
Emily Watlington offers continued coverage of issues faced by disabled groups in the art world, I personally recommend her panel centered on disabled artists from the start of the pandemic last year.