Articles and Features
Lost (and Found) Artist Series: Amaranth Ehrenhalt
By Shira Wolfe
"My first true love is, has, and always will be art."

Amaranth Ehrenhalt
Artland's Lost (and Found) Artist Series features artists who were originally omitted from the mainstream art canon or largely overlooked for most of their careers. This week we shine the light on Amaranth Ehrenhalt, an American second-generation Abstract Expressionist artist who spent most of her career living in Europe and who died of Covid-19 on 16 March 2021.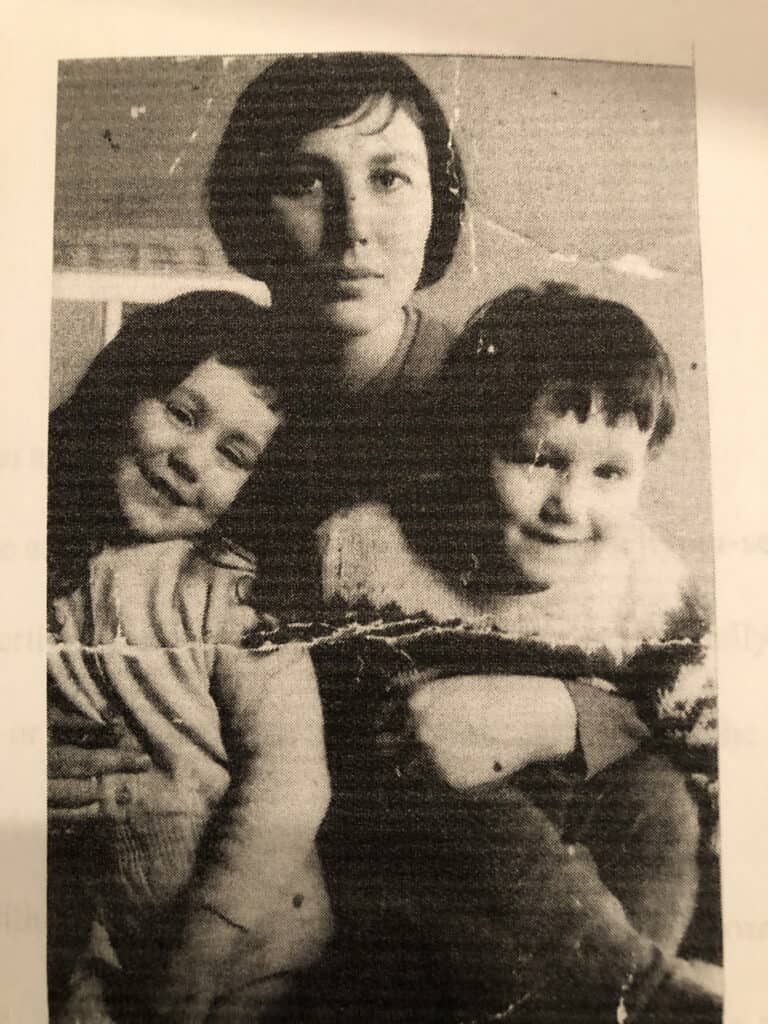 Who Was Amaranth Ehrenhalt?
Amaranth Ehrenhalt was born Roslyn Ehrenhalt (she added the name Amaranth early in her career) on 15 January 1928 in Newark and grew up in a Jewish family in Philadelphia. She loved painting from an early age and was soon placed in the "creatively gifted" Saturday morning program at the Philadelphia Museum of Art. She carried on with a full-tuition scholarship at the Pennsylvania Academy of the Fine Arts, where she graduated in 1951 with a Bachelor of Fine Arts. In parallel, she attended an art history class at the Barnes Foundation one afternoon per week. After graduation, Ehrenhalt was determined to travel to Paris and from there hitchhiked to Morocco, painting her impressions in her sketchbook as she went. She continued to Rome, where she taught English and continued to paint. Upon her return to the United States, Ehrenhalt settled in Greenwich Village in Manhattan, New York. Her nights were spent at the Cedar Tavern where she met Abstract Expressionist artists such as Franz Kline and Willem de Kooning. The night before Ehrenhalt left on what was meant to be a short trip to Paris, De Kooning told her: "As soon as you get back, call me. We'll have dinner."
"I didn't have money, but I always had paint."

Amaranth Ehrenhalt
Amarant Ehrenhalt's Paris Life
However, Ehrenhalt never returned to New York, as she got sucked into the bustling, creative Parisian life. In Paris, she frequented Le Select, a café that attracted many artists, including Yves Klein and Alberto Giacometti, among others. It was in Paris that she met her husband, a fellow American artist with whom she had two children. They would show their works in their home and live off the sales, until their divorce 15 years later. Though life in Paris was a struggle at times, the city had so much to offer as well, and Ehrenhalt became close with a circle of expatriate American artists among whom were Shirley Jaffe, Sam Francis and Joan Mitchell. Another important connection was Sonia Delauney, who was deeply impressed with Ehrenhalt's art and became her patron by arranging for her to charge art supplies to her account. "I didn't have money, but I always had paint," Ehrenhalt once said. Ehrenhalt lived in Paris from 1950 till 2007 but always travelled a great deal, exhibiting in France, California and New York.
Visual Language
Ehrenhalt described herself as a colourist. She once said: "I like to think about my work as a symphony on a flat surface." Through her energetic colours, fluent brushstrokes and bustling compositions, she processed all her experiences and surroundings while also slipping in new forms of figuration. Her work expands beyond merely the canvas and takes its shape in drawings, prints, watercolours, tapestries, mosaics, ceramics, murals, sculptures, poetry and prose. In the late '90s, Ehrenhalt took on a new challenge, namely doing individual works that could be configured in more than one way. She called these her "Double Look" paintings since she would create diptychs in two different configurations, using the process of inversion.
Return to the United States
Ehrenhalt returned to the United States in 2008, in order to be closer to her extended family. After decades of living in Paris, the transition to the US art scene proved a rude awakening. Having been in a smaller, European country, she had experienced much more support. In the US, there were far fewer opportunities for an artist still producing at full speed later in her career. It was hard to survive as an artist, especially since Ehrenhalt came from a generation where women artists were either expected to be financially independent or to have connections with an important male artist.
Recognition and Legacy
Still, Ehrenhalt was never deterred from producing her art, and kept on working. In 2006, she was part of a show at the Sidney Mishkin Gallery entitled Encore: Five Abstract Expressionists, with the subtitle: "Less Well-Known Figures Emerge, Extending the Canon." Here, she finally began to be recognised as an important member of the Abstract Expressionist movement. Eventually, her works were acquired by American collections including Philip Morris, Downey Museum of Art, and the Hirshhorn Museum. Ehrenhalt was also included in the 2009 book American Abstract and Figurative Expressionism: Style is Timely Art is Timeless. She is represented by Anita Shapolsky Gallery in New York, which continues to show her multifaceted and unique visual language. As expressed by Joseph Hirshhorn: "What makes an artist important is the fact that she develops her own language, which is what Amaranth is doing."
Relevant sources to learn more
Read more about Amaranth Ehrenhalt in this New York Times tribute
Interview with Amaranth Ehrenhalt in The Huffington Post
Anita Shapolsky Gallery
Read our previous editions of Lost (and Found) Artists:
Harold Shapinsky
Lee Krasner
Rose Hilton