Articles and Features
The Ethereal Postmodern Architecture of Ricardo Bofill
By Adam Hencz
The creative mind behind some of the world's most unusual structures, Ricardo Bofill was an acclaimed Spanish architect known for his massive housing projects that used geometric forms and drew inspiration from Mediterranean and Arab architecture. Today, his creations are swarmed by selfie-taking influencers and music video location scouts, creating an enticing pastel ambiance for the digital era.
Bofill passed away at the age of 82 earlier this year, having devoted his life to creating bizarre beyond-Brutalism postmodern buildings, some of which inspired the aesthetic of the recent Netflix-sensation Squid Game and played key roles in major dystopian films such as 1985's Brazil and the final installment of The Hunger Games.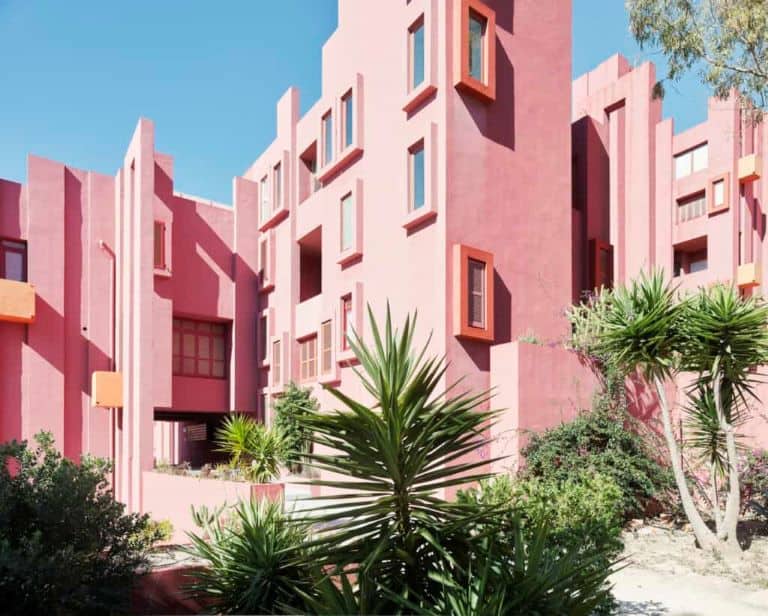 Ricardo Bofill: From the Beginnings in Architecture to International Acclaim
Ricardo Bofill was born in Barcelona in 1939 and grew up in a prestigious Catalan family under Francisco Franco's dictatorship. He carried on his father's path as an architect, builder, and developer, enrolling at the Escola Tècnica Superior d'Arquitectura de Barcelona. Expelled from his homeland because of his left-wing views, the young architect completed his education in Switzerland.
Taller de Arquitectura
Bofill returned to his homeland in 1963 and formed a company of intellectuals, the Taller de Arquitectura, the predecessor of his own architecture firm. This multidisciplinary group, that involved experts in architecture, cinema, and philosophy, looked at not only architectural styles of the day but was also committed to engaging with social movements. These projects led to Bofill and his firm taking on large-scale social housing developments in France in the 1980s, for which he is best known today.
An Unconventional Approach to Architecture
Bofill began his career in Spain with a series of smaller projects that followed geometric principles to sometimes absurd extremes. For example, La Muralla Roja, a residential building in the coastal city of Calpe, a dazzling pink and blue collage of walls and stairways designed in 1968 and finished in 1973, reinterpreted the North African casbah in a mind-boggling style, as if it was designed by M.C. Escher.
His work was featured in a show at the Museum of Modern Art in New York in 1985, including several images of his housing projects in France. The first of its kind completed, Les Arcades du Lac was a massive recreation of a 17th-century French garden, the manifestation of Baroque taste, but with apartment complexes serving as hedges. Another project headlined at that time was Les Espaces d'Abraxas, a monumental project reimagining classical components in peculiar combinations; it featured columns constructed of reflective glass rather than stone or marble.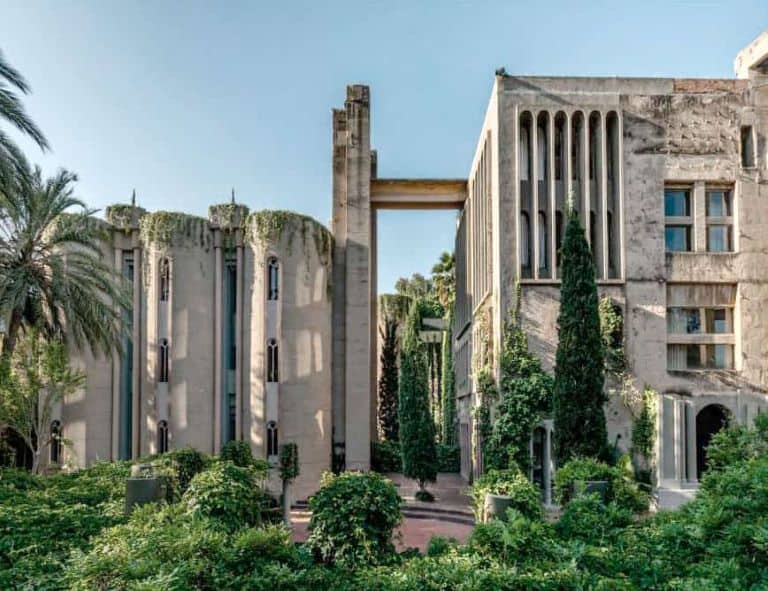 Key Projects
Bofill's oeuvre included public buildings, transportation infrastructure, and urban design in addition to residential projects.
La Muralla Roja
La Muralla Roja, an ​​apartment complex shaped like a fortress, appears to be arising from the steep cliffs it rests on the Mediterranean coast in Manzanera, Spain. Its arrangement blurs the lines between private space and common areas. A network of interlocking steps, hallways, and bridges, enable access to the dozens of apartments that make up La Muralla Roja.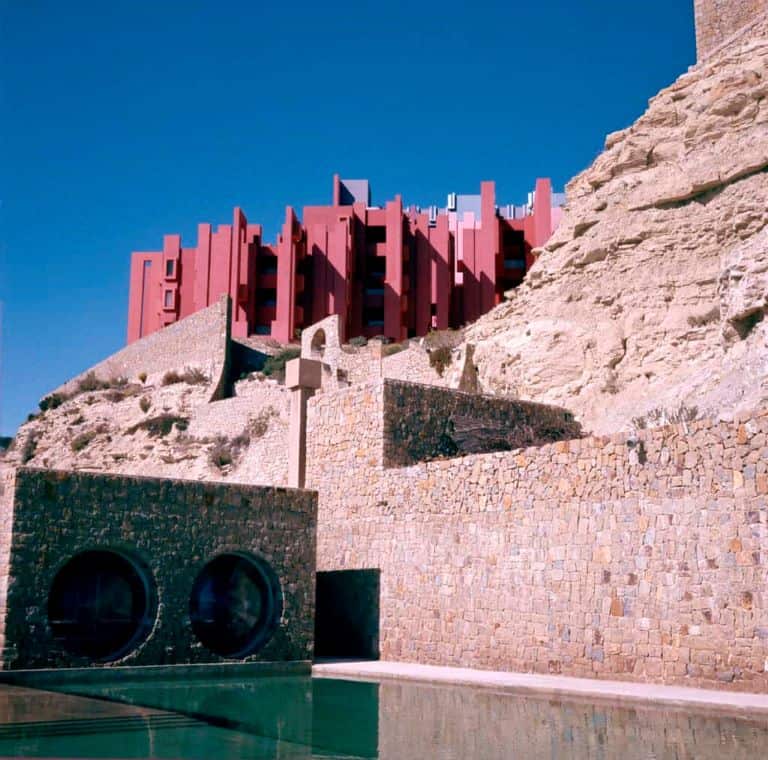 Les Arcades du Lac
Built in 1981, the Taller de Arquitectura's first major project in France came to life as part of a policy adopted by the French government for the outskirts of Paris: entire districts were built from the ground up to relieve congestion in the city center and accelerate growth while avoiding the creation of trifling suburbs as much as possible. This initiative, which arose from the darkest days of the 1970s crisis, aimed to tackle the acute housing shortage quickly and affordably. The design and arrangement of the apartment structures were inspired by historical French gardens but led through a significant change in scale, transforming the hedges into high-rise buildings.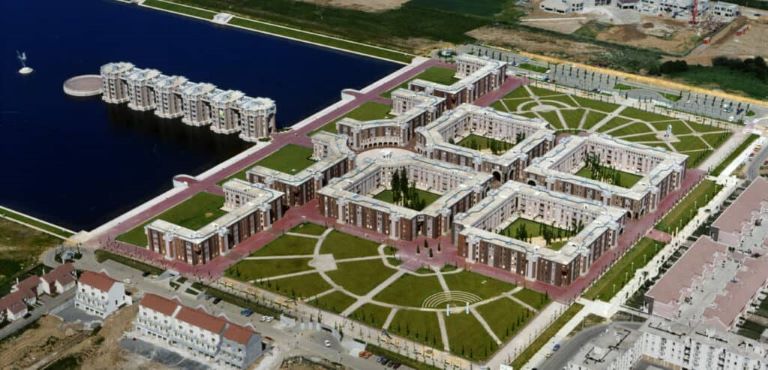 Les Espaces d'Abraxas
Completed in the following year, Les Espaces d'Abraxas represented an urban symbol marking the establishment of the ville nouvelle of Marne-La-Vallée. The three monumental building blocks are positioned in a Baroque manner, reminiscent of French architecture in some sections, and with Mediterranean references in others, to form a large public space in which the monumentality serves as a backdrop to the grandest area of the new residential complex. Despite its minor impact on the urban fabric, the project has become an architectural symbol and a stark point of reference in postmodern architecture.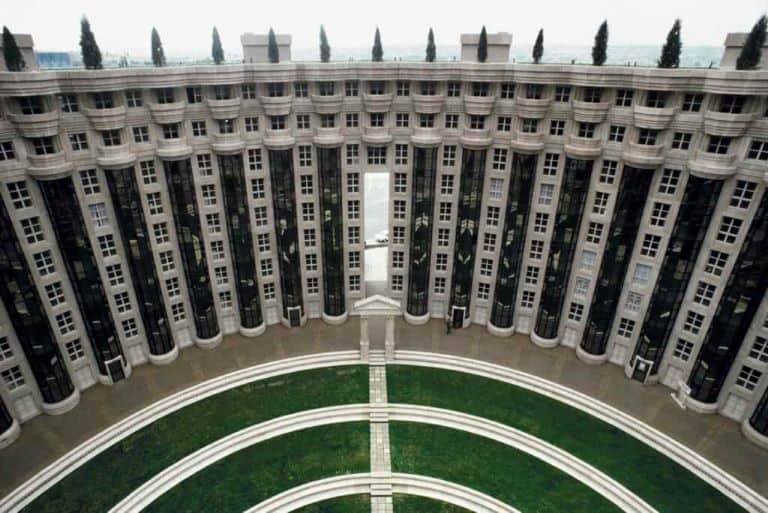 Walden 7
Walden 7, a massive terracotta-colored apartment building on the outskirts of Barcelona, is one of Ricardo Bofill's most well-known works. The 14-story complex, which is built on the site of a former cement plant, contains 450 modular flats connected by footbridges and grouped around courtyards. Their modular architecture is meant to adapt to the changing demands of the people who live there.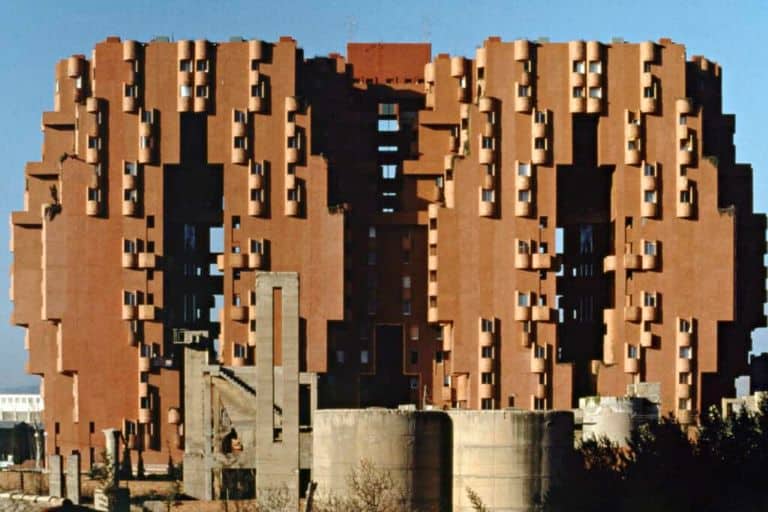 La Fábrica
La Fábrica, the repurposed cement factory, incorporated Bofill's own office and residence and is still home to the Taller de Arquitectura today. La Fábrica represents the built manifesto of the Taller de Arquitectura, its heritage, and headquarters, transformed from a polluting industrial town to an unrivaled laboratory of ideas. Bofill purchased the property in 1973 and seized the opportunity to resurrect architectural habits from the past while avoiding Barcelona's tight limitations of work-life balance.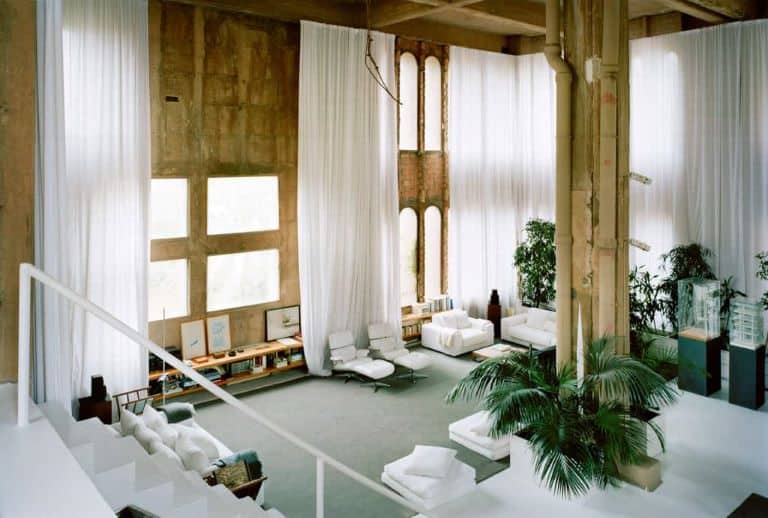 Barcelona Airport Terminals
The 1992 Olympic Games demanded the refurbishment and expansion of the existing airport terminal in Barcelona to create a new gateway for visitors and athletes. The prefabrication for this terminal building was thoroughly streamlined, consisting of a double facade and a monumental concrete structure. The Ramblas, a one-kilometer-long indoor diagonal corridor connecting the terminals, offers a view of the passing planes. Because it was clearly impossible to close the airport for any length of time, the airport's modular architecture enabled it to be renovated in stages.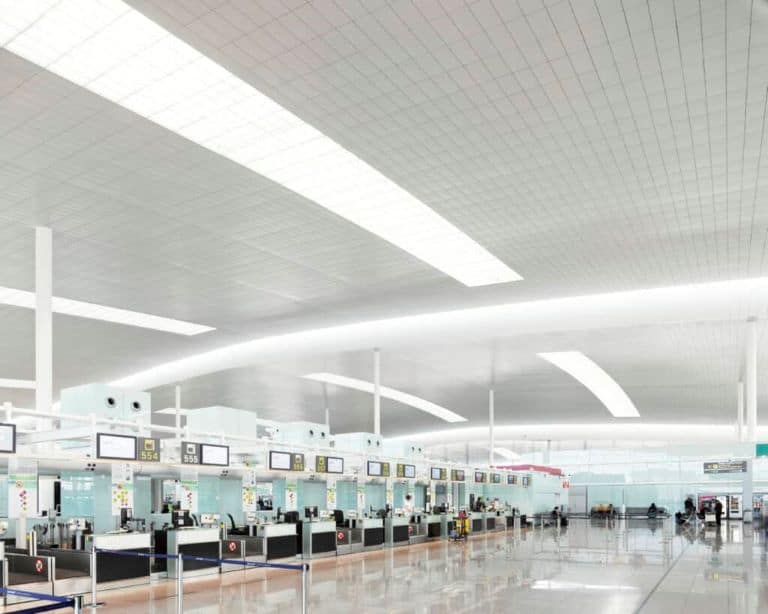 Nearly two decades later, the airport was expanded with a new terminal known as Terminal 1. The terminal is one of Europe's major civil engineering projects in recent years. The unified structure, made of polished white granite, allows light to filter through the glass walls and ceilings. The slightly arched ceramic-tile ceilings lend a futuristic feel to the spacious hub with its combined straight and curved shapes.
Wondering where to start?