Articles and Features
Sergei Eisenstein – Father of Montage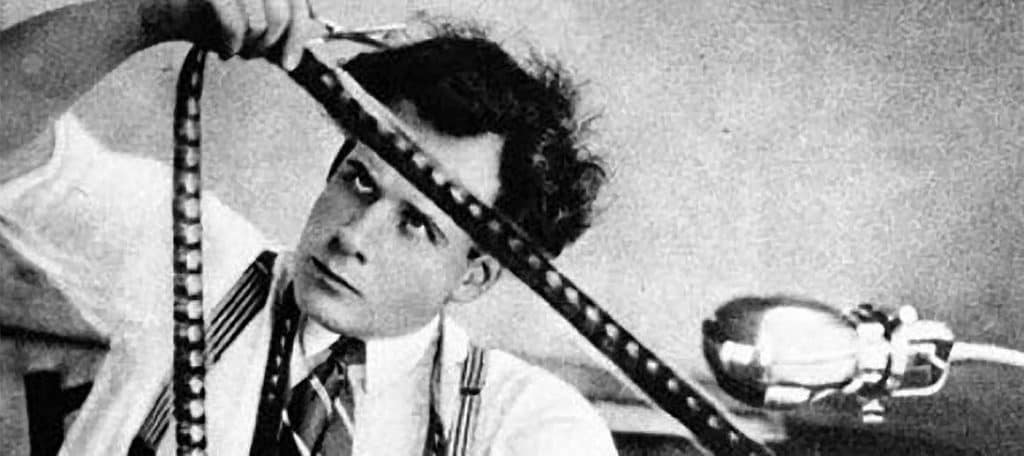 By Tori Campbell
Who was Sergei Eisenstein?
Born in Riga, Latvia in 1898, Sergei Eisenstein was a world-renowned theorist and filmmaker that brought Russian history to life, and to the masses. A pivotal force in early film-making, Eisenstein was often iconoclastic in his creative choices and is most famously known as the first filmmaker to utilise montage in film.
Early life and introduction to theatre
Eisenstein's childhood spent under the strict rule of both his father and Joseph Stalin encouraged him to seek creative refuge through drawings depicting a happy world and his early obsession, the circus. However, his artistic interests were put on hold after his painting professors told him he had no artistic talent, and in July of 1915, Eisenstein enrolled in the Institute of Civil Engineering in Saint Petersburg, Russia to follow in his father's footsteps as an engineer and architect.
By 1918 though, Eisenstein had dropped out of school to serve in the Red Army, where he was tasked with creating entertainment for the troops. During this time Eisenstein formed a true passion for all things theater and joined Moscow's Proletkult Theater (translated: People's Theater) as the assistant director in 1920. While exploring his new passion and harnessing his academic background, Eisenstein published a 1923 article for LEF (Left Front of the Arts) entitled The Montage of Attractions, thus starting his career in theory. Eisenstein explains his "montage of attractions" as the presentation of images chosen to create a maximum psychological impact. These images would give birth to the idea that he wanted to communicate in the viewers mind, without having to explicitly put the idea forth. These principles would live on to guide the production of Eisenstein's films for the rest of his career, though the success of this experimentation was varied.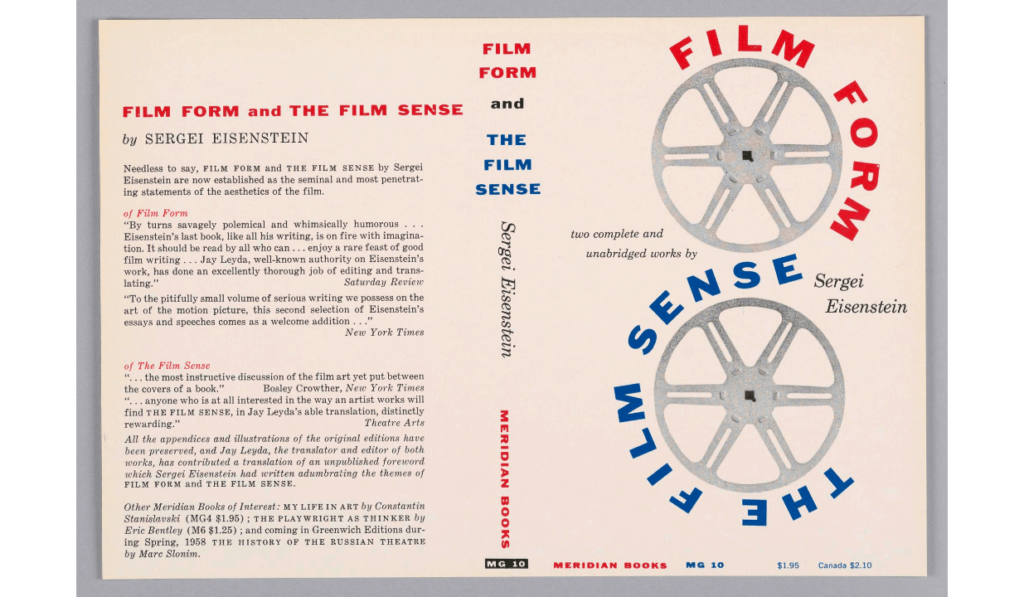 Propaganda as art
After dabbling in theatre, Eisenstein created his first feature length film in 1925, Strike, quickly followed by the revolutionary propaganda film, Battleship Potemkin, which would go on to be his most renowned film due to his use of montage and editing. He approached the execution of the film just like the tragedy in real life, unfolding in five different parts. Eisenstein's emphasis on montage, politics, and focus on treatment of the masses instead of the individual showed the world that political propaganda could also be considered art.
The rapid success of Battleship Potemkin lead Eisenstein to more propaganda projects including October (also known as Ten Days that Shook the World) a grand tenth anniversary celebration of the October Revolution of 1917, and Old and New (also known as The General Line) to illustrate the collectivism of the countryside.
Battleship Potemkin (1925) movie
A time abroad
In 1930 Sergei Eisenstein accepted the invitation of the United States' Paramount Pictures and moved to Hollywood. However, after numerous attempts to excite and please the studio's producers, his contract was mutually terminated before the end of the year. While in Hollywood though, Eisenstein became friends with socialist writer Upton Sinclair, who invited him to Mexico to produce a film alongside him and the Mexican Film Trust. After departing for Mexico Stalin reached out to Eisenstein with grave concerns to his loyalty after his prolonged absence. Unfortunately Stalin's call, and other dramatic entanglements (including taboo rumors of a homosexual relationship between Sinclair and Eisenstein), led to an abrupt end to the collaboration and film.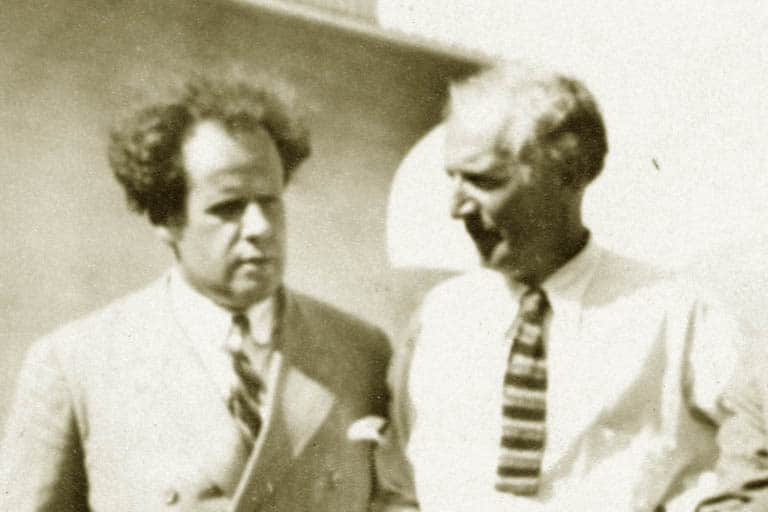 Return to Russia
Eisenstein returned home under great suspicion, and was offered one final chance of redemption by the Stalinist film industry. During this time he created Alexander Nevsky (1938) with music by Sergei Prokofiev, a massive success both in the Soviet Union and the West which won him the Order of Lenin and the Stalin Prize. He then went on to produce a three-part trilogy of Ivan the Terrible, depicting Ivan IV of Russia as a national hero. Ivan the Terrible, Part I (1944) was released to great acclaim, earning Eisenstein another Stalin Prize, but Part II was widely critiqued and held until 1958, while Part III was destroyed.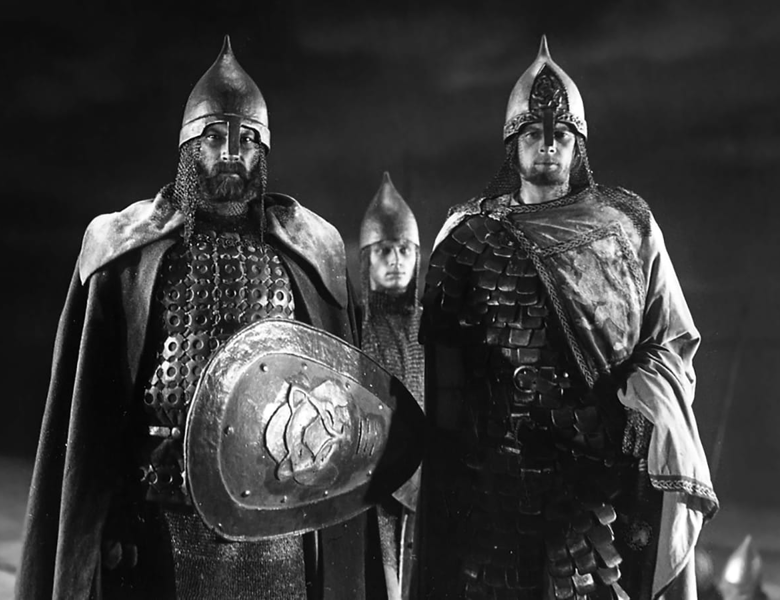 Death and legacy
In 1948, just after his 50th birthday, Sergei Eisenstein died of a heart attack in Moscow, Russia. Having lived a prolific life, Eisenstein has inspired individuals around the world and left a lasting legacy as the creator of montage.  He lives on in the continued success of his films which have been awarded two Stalin Prizes, Honored Artist of the RSFSR, the Order of Lenin and the Order of the Badge of Honour. Additionally, Battleship Potemkin was named the "greatest film of all time" at the Brussels World's Fair in 1958, and the eleventh greatest film of all time in 2012 by the British Film Institute. International film critics the world over agree that that no other filmmaker in history has surpassed Eisenstein in his understanding of his art.
Frequently asked questions about Sergei Eisenstein
Who is Sergei Eisenstein?
Sergei Eisenstein was a Soviet film director and film theorist. He is best known for his pioneering work in film theory and his use of montage.
What film technique is Sergei Eisenstein associated with?
Sergei Eisenstein is known as the creator of montage. First published in the 1923 issue of LEF he coined the technique as a "montage of attractions", and utilised the principle in many of his films.
What is Sergei Eisenstein's most famous film?
Sergei Eisenstein's 1925 Battleship Potemkin is his most famous film. He is also known for other influential films such as October (1927), Alexander Nevsky (1938), and Ivan the Terrible, Part I (1944).
Relevant sources to learn more
Encyclopedia Britannica's fact-filled biography
Sergei Eisenstein's 120th Birthday celebration by Google Doodle
See a catalogue of his works at IMDB