Articles and Features
Stories of Iconic Artworks: Andy Warhol's Oxidation Paintings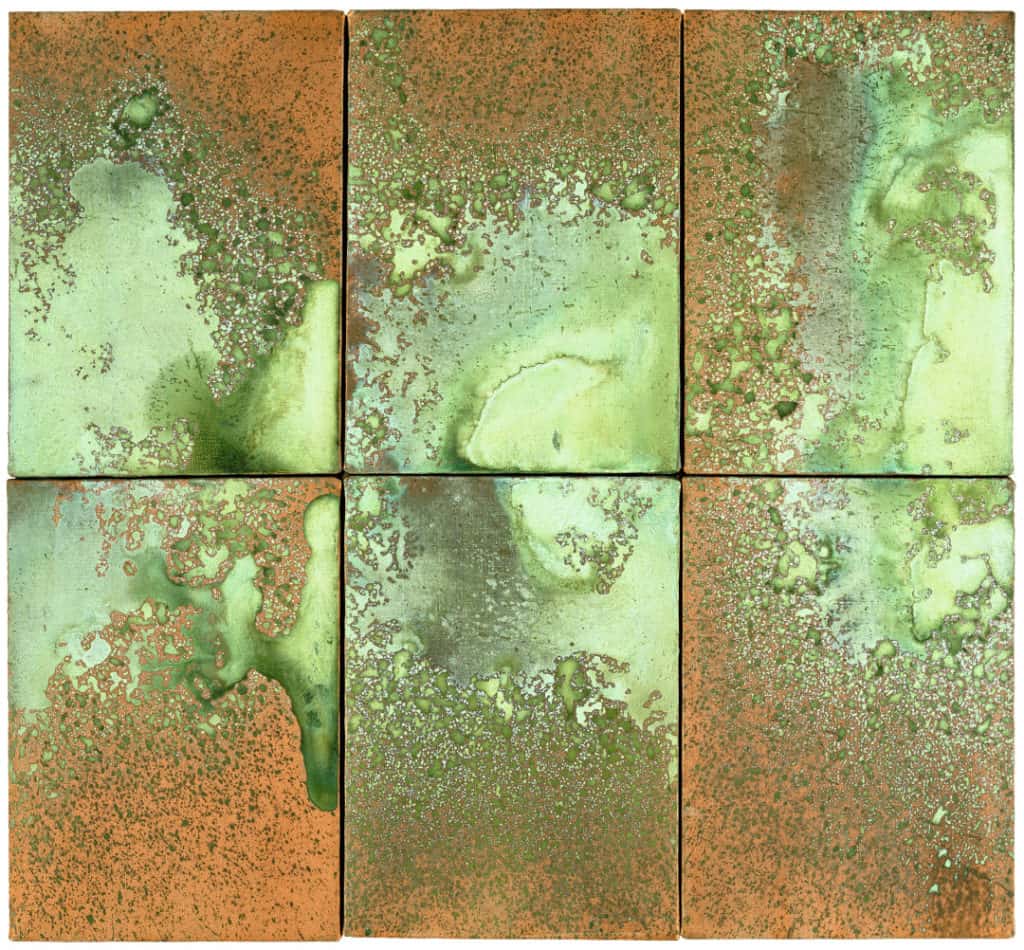 By Shira Wolfe
"I told Ronnie not to pee when he gets up in the morning, to try to hold it until he gets to the office, because he takes lots of vitamin B so the canvas turns a really pretty color when it's his piss." – Andy Warhol's diary entry, 28 June 1977
In 1977, Andy Warhol turned a new page in his artistic practice. He started using bodily fluids in his art. Asking his assistants to urinate and ejaculate on primed or copper-coated canvases, he created a series of abstract works known as the Oxidation, Piss and Cum paintings. We will explore the story of these artworks, with a particular focus on the Oxidation paintings.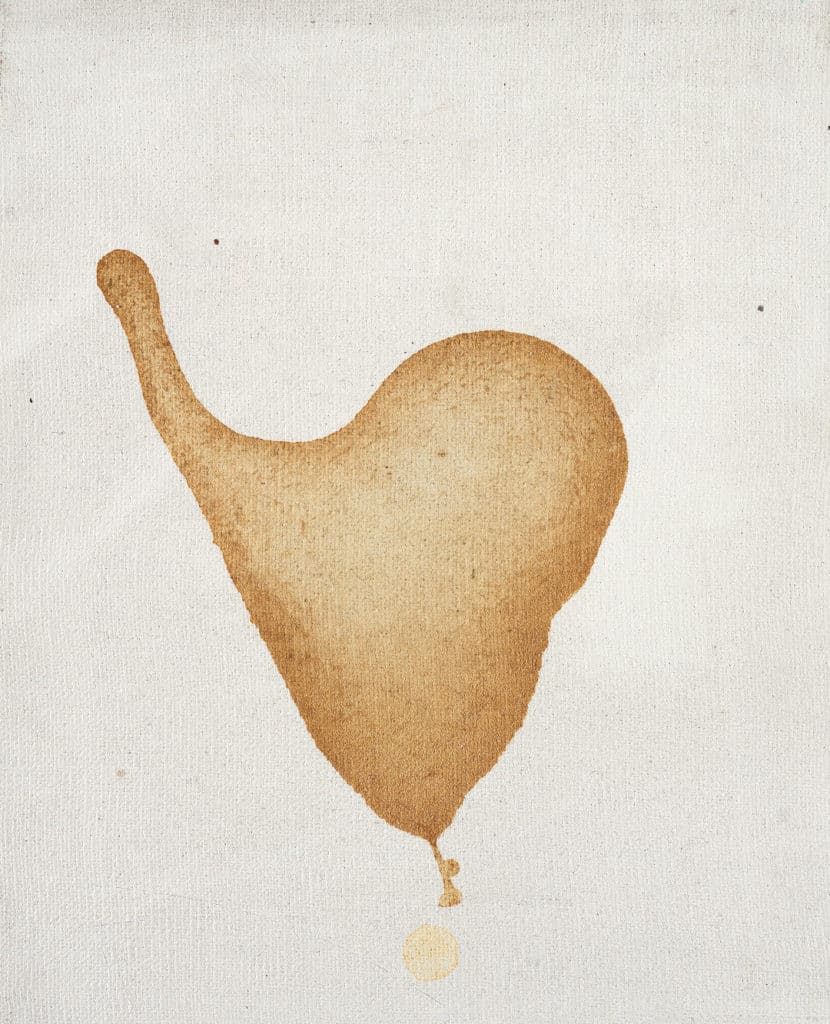 Andy Warhol – From the Early Works to a New Approach
The first mature phase of Andy Warhol's fully fledged Pop Art period is often said to have started with the Campbell Soup Cans and ended when shot by Valerie Solanas in 1968. In a diary entry from the late '70s, Warhol admitted to himself that he had not produced any good art since he had been shot. Critics also seemed to be tiring of him, considering him a society portraitist. Searching for a new approach and new inspiration to reassert his vanguard status, he began working on a new series of closely related works: the Oxidation, Piss and Cum paintings, in 1977 and 1978. The paintings directly follow, and partially overlap, his Torso and Sex Parts paintings, which he made from 1976 to early 1978. Warhol used some of the participants from the Torso and Sex Parts paintings for this new series as well – the participants offering up their urine and semen. The Oxidation paintings were made by urinating and pouring or dripping urine onto canvases prepared with either copper or gold-coloured paint; the Piss paintings were made by urinating and pouring or dripping urine onto primed canvases; and the Cum paintings were made with ejaculated semen, poured or dripped onto primed canvases.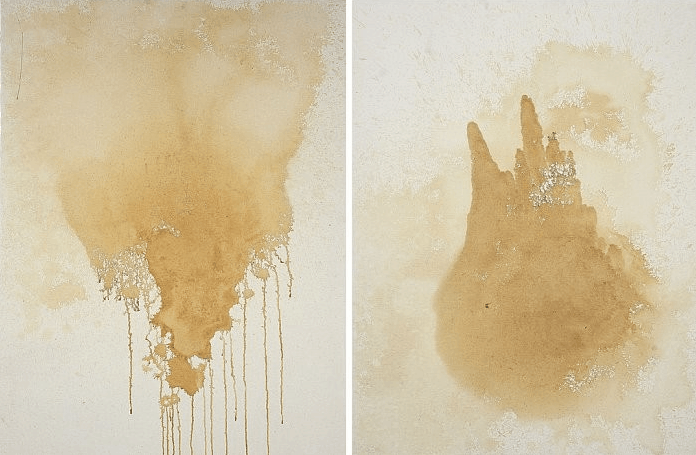 Creating the Oxidation Paintings
When making his Oxidation paintings, Warhol laid his canvases down on the floor, coated them with copper paint, and then directed his assistants or visitors to the Factory to urinate on them while the paint was still wet. At some point, Warhol's employee Victor Hugo started showing up with "assistants" he hired by the hour at the gay male bathhouses Everard and St. Mark's Baths. The acid from the urine oxidized the metal in the copper paint, creating an abstract shimmering effect. Insisting on the importance of artistic skill when creating the paintings, Warhol explained: "If I asked someone to do an Oxidation painting, and they just wouldn't think about it, it would just be a mess. Then I did it myself – and it's just too much work – and you try to figure out a good design." He particularly loved having his assistant Ronnie Cutrone contribute to these works, "because he takes a lot of vitamin B so the canvas turns a really pretty color when it's his piss."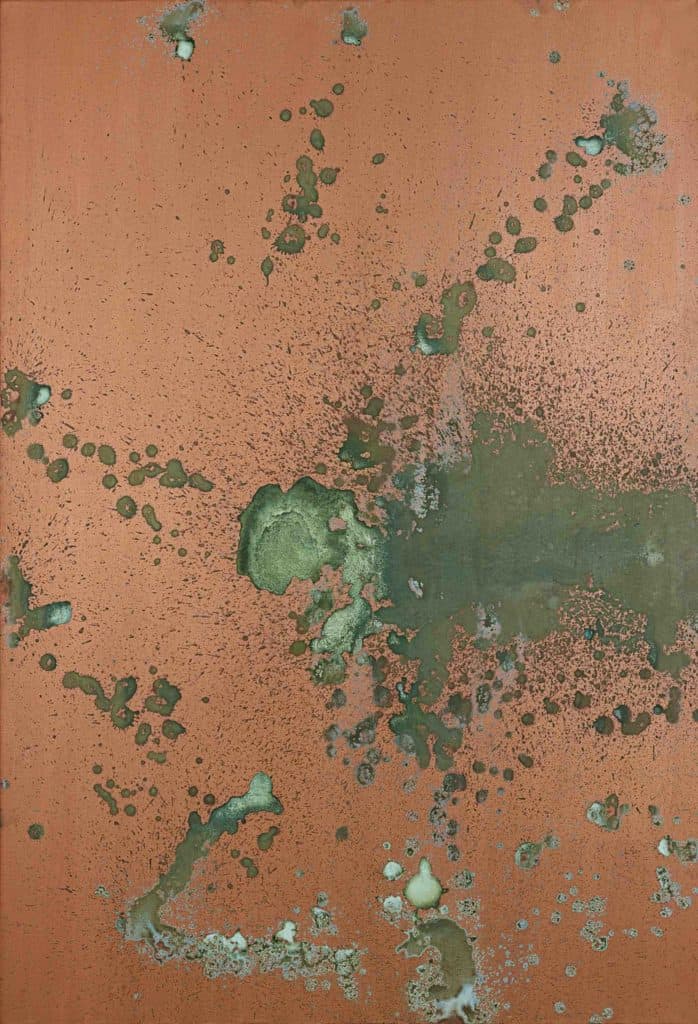 Andy's Abstraction
Warhol's Oxidation paintings resulted in an abstract exploration of differently-shaped stains, intricate colour-shifts and shimmering surfaces. Far removed from his previous work, which had been largely derived from photography and transferred to canvas via silkscreening, this was the first time he committed to a certain kind of painterliness and his studio output to abstraction. Following the Oxidation, Piss and Cum paintings, Warhol would continue to experiment with abstraction in his Shadow and Rorschach series. According to factory acolyte and biographer Bob Colacello, Warhol frequently repeated the phrase: "Sex is so abstract." Making sex and everything that surrounded it abstract allowed Warhol to avoid moral judgments, and to make his work a direct analogue of his own proclivities. His experiments in abstraction in the Oxidation, Piss and Cum paintings can therefore be read as statements against morality, in addition to their dual readings as developments in the field of all-over abstraction, as well as an overt satirisation of its worst machismo excesses.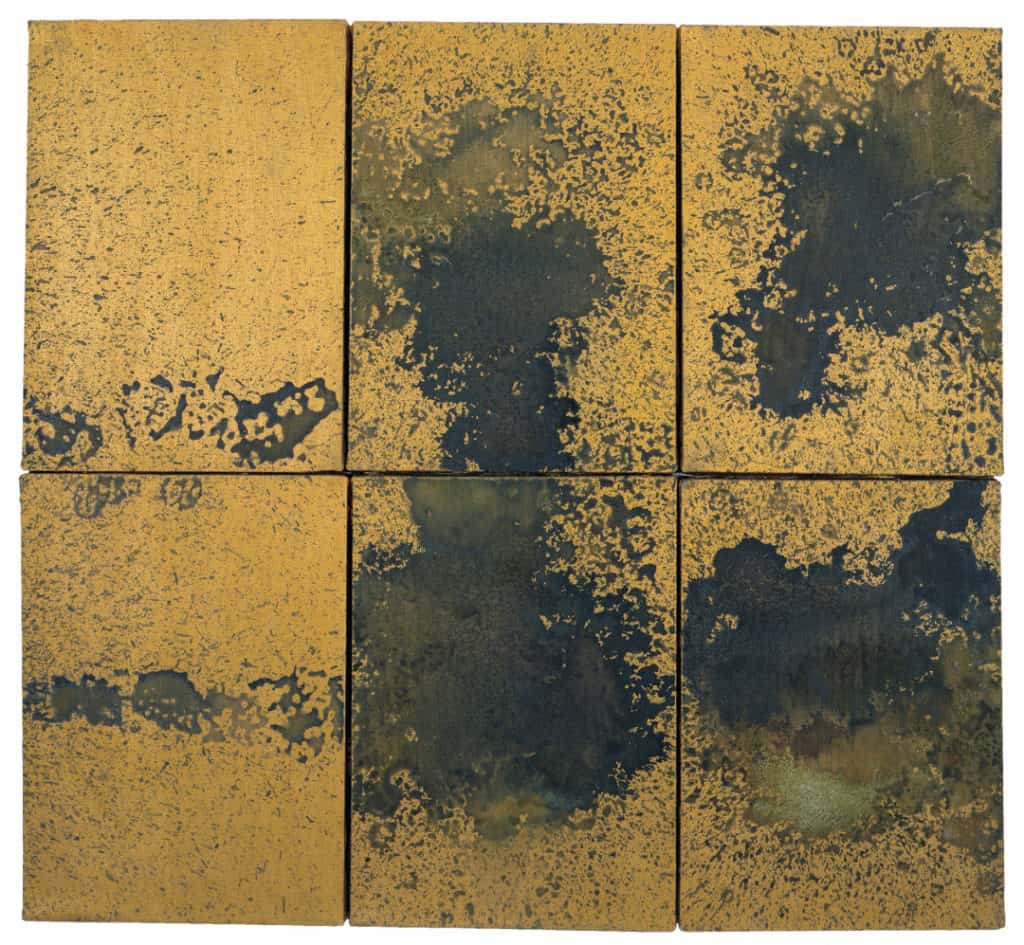 "For Warhol, the Oxidation Paintings were simply once again motifs that connected high and low culture— action painting and the world of the baths and their golden showers—along the vector of notoriety or 'fame.'" – Rosalind Krauss
Art-Historical Context, and Sensing the Times
In laying his canvases down on the floor and having people literally splash and spray bodily fluids on them, Warhol was referencing and parodying Jackson Pollock's drip paintings. Pollock was even known for having a rebellious personality – he had a habit of urinating on a canvas before giving it to a client he didn't like, and apparently he peed in Peggy Guggenheim's fireplace once, protesting her wish to cut down the size of a mural he made. While challenging Abstract Expressionist conventions and Jackson Pollock as an action painting paradigm of artistic originality, Warhol explored his own type of abstraction. However, Warhol's own mode of expressive abstraction can also be viewed through the prism of 70s sexual politics and the manner in which an emerging generation of artists incorporated these themes into their own work. According to Bob Colacello, Warhol's confidante, Mapplethorpe anticipated the times with his exploratory photographs of the gay community and underground S&M clubs in New York. Warhol was aware of the younger artists around him and their new boundary-breaking work taking the art world by storm. Always conscious of his own relevance, it is inconceivable that Warhol did not carefully consider these parallels. One of Warhol's specialties was his preternatural ability to read and interpret the zeitgeist, which enabled him both to join the with the latest trends but also to leap to the head of the line when embodying them. "This was what Andy's Piss Paintings and Torso Series were really all about: what was going on," said Colacello.
Relevant sources to learn more
Discover more about Andy Warhol's Oxidation paintings in Phaidon's Catalogue Raisonné
Read Christian Viveros-Fauné's thoughts on Warhol's Oxidation paintings