Articles and Features
Roe Ethridge's Old Fruit at Gagosian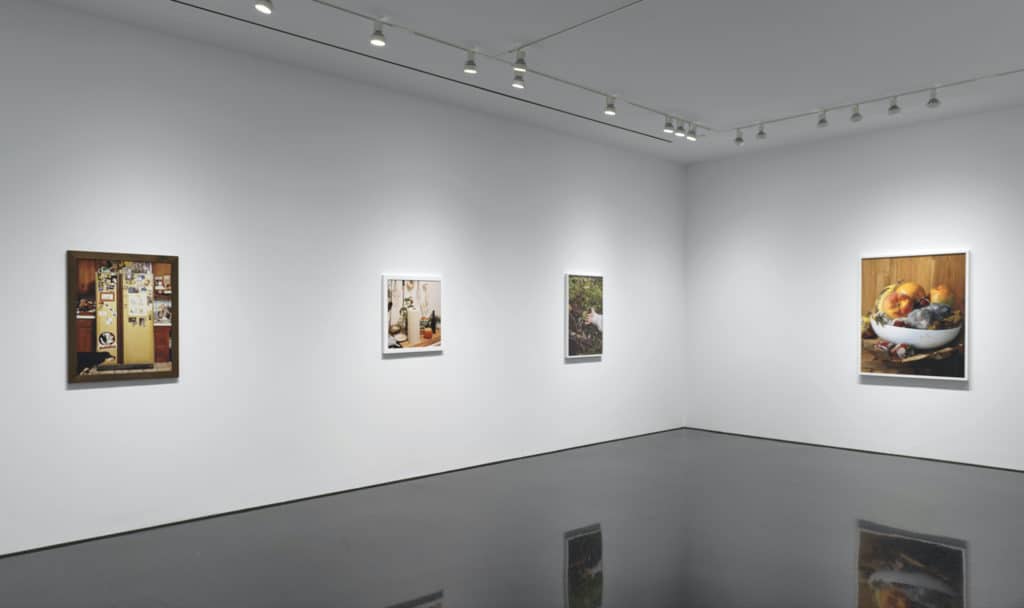 ---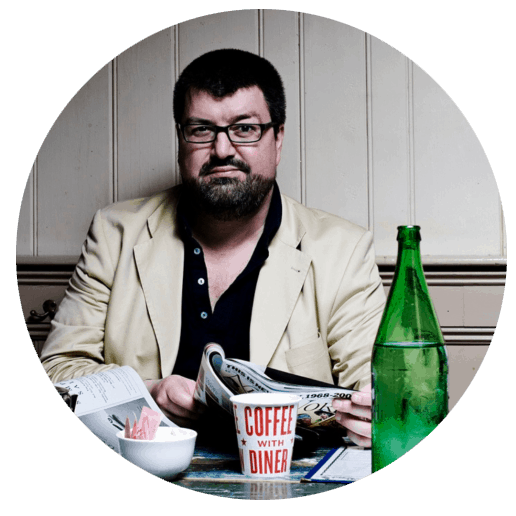 Christian Viveros-Fauné | Kulchur Vulture
Viveros-Fauné is Artland's inaugural Chief Critic and the contributor of this regular column. Based in New York City, he writes primarily about exhibitions and the cultural landscape there. His articles also feature Artland's revolutionary 3D exhibition tours that enable the viewer to pay compelling virtual visits to actual exhibition spaces in support of the texts.
---
This is celebrated photographer Roe Ethridge's aesthetic in a nutshell: have cake, will eat too. A camera artist with an especially canny sense of how to make or remake, as the case may be, attractive images likely to appear (or reappear) on your phone, in a magazine or on a gallery wall, he splashes around in the medium of photography like a misbehaving birthday boy. Like precursors Man Ray and Paul Outerbridge—whose 1922 black and white photograph of a shirt collar on a checkerboard so impressed Marcel Duchamp he pinned it to his studio wall—Ethridge consistently admixes editorial, commercial, vernacular and art photography, the better to capture the facile randomness of today's image world.
Critics are tempted to invoke subversion and irony in reading Ethridge's pictures. I resist the notion, as I believe the artist does—or did certainly when composing the vast majority of the beguiling photographs he showed at Gagosian's ground floor uptown space. After literally entering the exhibition through the gallery giftshop, the viewer encountered a selection of 13 framed prints that amounts to Ethridge's portrait of the artist as a young photographer: a collection of greatest hits snapped, digitally altered and physically constructed from 1999 to 2010. To paraphrase George Orwell's character Winston Smith, sometimes the best pictures show you what you know already.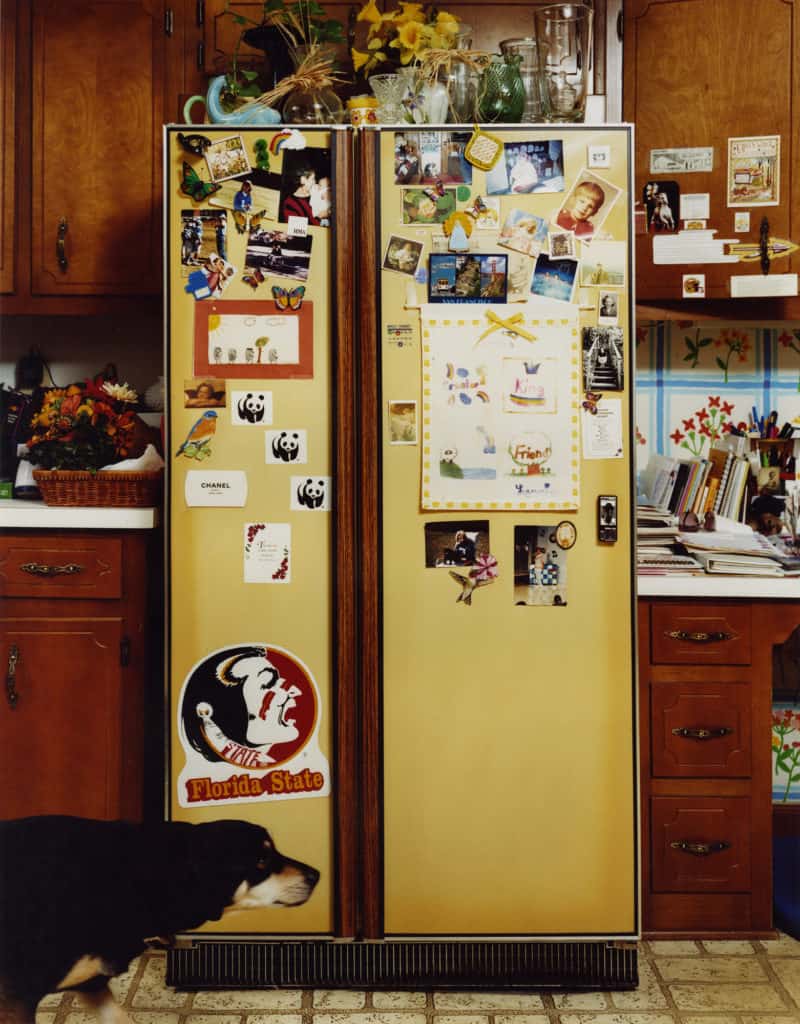 Titled "Old Fruit" after a now famous still life of mouldy fruit that appeared on a ten year-old cover of Vice magazine, the show is true to Ethridge's curiously promiscuous aesthetic. Unlike the artists of the Pictures Generation—Cindy Sherman, Laurie Simmons, Richard Prince, et al—the Miami native belongs to a generation of photographers who eschewed Jean Baudrillard's noodling and the term "appropriation" for a fully digital, naturalistic view of the world. Instead of theory, Ethridge privileged image juxtapositions, rhymes and mashups as markers of visual literacy. As regards the latter, Ethridge stands out as one of the era's preeminent picture DJs. Think of "Old Fruit" as his extended playlist: the clean and dirty edits are evident not just in how he orchestrates his own pictures but also in the ease with which he rearranges those of others.
A commercial photographer who often cribs his own work—as well as newspaper, catalog and stock photography—Ethridge routinely displays the gimlet eye of a top-notch editor in his exhibitions. They come across as staticky and strangely seamless, like the internet. At Gagosian, a photograph of a yellow refrigerator loaded down with magnets, school photographs, postcards and panda stickers—shot in 1999 it is the oldest image in the show—shares wall space with an ambulance accident (it resembles a stage set and a Jeff Wall photograph), a standard model head shot (her excessively airbrushed skin looks like a birthmark), a time-lapse picture of the moon (the earth's orbital companion is rendered as four agate marbles), and several high-speed images of pigeons in flight (while they invoke Eadweard Muybridge's photos of animals in motion, Ethridge's birds are trained "extras" rented from Universal Studios). Not a coherent narrative, the strength of his selections rests on two elements Ethridge fine-tunes like contrast and brightness knobs: serendipitous connections and the artist's retooling of pictorial clichés.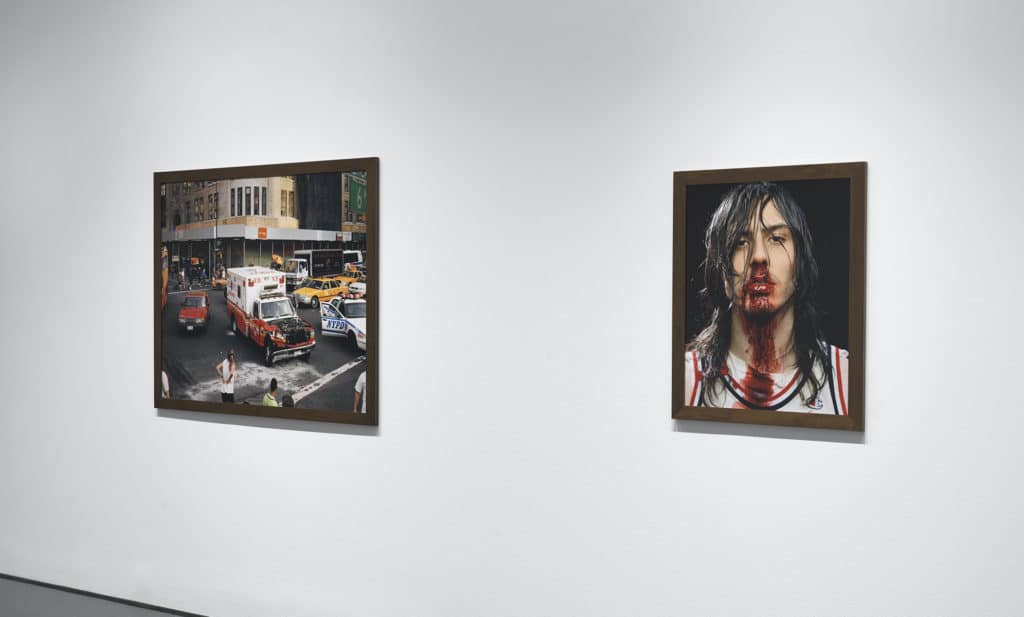 Nowhere is this more evident than in the photograph titled Andrew WK. A portrait of the musician Andrew Wilkes-Krier, the image was shot as a cover for the singer's 2001 record I Get Wet. A twist on the standard album headshot, the now infamous photograph features the lanky haired singer set plainly against a black background. Serene and calm he stares straight ahead oblivious to the torrent of blood coming down his nostrils, lips, neck, face and shirt. Instantly iconic, it's both an image and a performance without a pat storyline except, possibly, a meta-photographic one— Ethridge has given conceptual photography and the standard celebrity pic a bloody nose.
Related Reading
Read more by Christian Viveros-Fauné:
Kulchur Vulture No.11: How the Coronavirus Is Affecting Art, Life, Work and Everything Else
Kulchur Vulture No.10: Teresa Margolles at James Cohan, New York
Kulchur Vulture No.9: Noah Davis at David Zwirner, New York
Kulchur Vulture No.8 Faurschou Foundation: The Red Bean Grows in the South | New York