Articles & Features
Interview with Mary Rozell,
Global Head UBS Art Collection
"We believe artists are the spokespeople of our time and we look to those that are breaking new ground and pushing boundaries in terms of practice and their ideas. "
At the height of the corona virus pandemic in late 2020, the powers-that-be at the UBS Art Collection, the Swiss banking behemoth that is home to one of the world's most comprehensive and prestigious corporate collections, determined that in order to fulfil some of their stated mission goals for the collection, they would need to explore digital possibilities for their exhibition programming. Choosing to make a virtual recreation of the galleries at their corporate HQ in NYC and disseminated through the collection's website, the digital program curates thematic shows drawn from the collection's vast trove of works. The first exhibition, launched earlier this year and called 'The Art of One's Own Era', brings together a group of masterpieces from the founding core of the The PaineWebber Collection, merged into UBS in 2000, and celebrates the collecting zeal and vision of Donald Marron, the former CEO of PaineWebber and the driving force behind its art acquisitions of that time. As the show comes to the end of its run in the next couple of weeks, Artland conducted an interview with Mary Rozell, the Global Head of the UBS Art Collection and the chief architect of the bank's art collection's current directives, acquisitions and mission.

VISIT THE UBS ART GALLERY VIRTUAL EXHIBITION 'THE ART OF ONE'S OWN ERA'
The exhibition is called 'The Art of One's Own Era' , tell us about the selection of works here? Why were these works chosen and what as a group have they been brought together to say or represent?
Spanning four decades, the selection of artworks celebrates the former PaineWebber Art Collection, which is now an integral part of the UBS Art Collection. The artworks present a time capsule revealing a "Who's Who" of artists of the downtown New York art scene. They recall a period when it was possible to have an overview of the art market, a time when the business of collecting contemporary art was as straightforward as regular Saturday afternoon trips to the galleries and artist studios in SoHo. The exhibition includes abstract and figurative works by these artists as well as their European peers and spans Pop art, Conceptual art, Pictures Generation and Neo-expressionism.
How does UBS continue the PaineWebber Art Collection legacy, and does it strive to include the current era and those yet to come into its collecting mandate? If so, how does it do this?
One of the defining legacies of the UBS Art Collection are commissions created through close collaborations with living artists. Recent highlights include Sarah Morris's site-specific, monumental wall painting on permanent display at the UBS Art Gallery in New York, John Armleder's colorful and site-specific 'Pour' painting at our headquarters in Zurich, and a large-scale neon installation by Cerith Wyn Evans in our London office. Over the years the Collection has worked closely with Ed Ruscha, whose 50+ works were presented in an international touring exhibition, and Carlos Cruz-Diez who the Collection began working with in the 1970s and continued to collaborate with throughout the artist's life.
As the art world has dramatically evolved, the growth and management of the UBS Art Collection is a more complex proposition. Can you describe the key differences between the PaineWebber era versus how the Collection is managed today?
The UBS Art Collection has grown significantly since then. We take a dynamic approach to making more works accessible to the public through museum loans and exhibitions, our presentations at art fairs and hosting exhibitions in our own UBS Art Gallery in New York, which we have recreated virtually for 'The Art of One's Own Era'.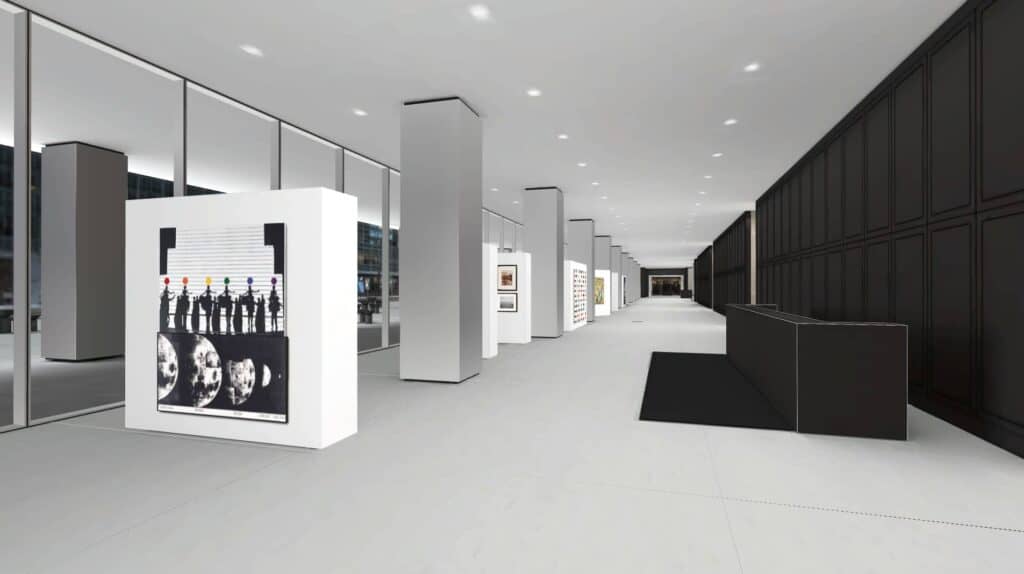 How many works does the UBS Art Collection consist of?
How many people are involved in it?
The UBS Art Collection consists of more than 30,000 works, including paintings, works on paper, photography, sculpture, video and installations from the 1960s onwards by artists from around the world. The artworks are displayed in UBS offices globally and in the UBS Art Gallery in New York, serving as an inspiration for employees and a platform for dialogue with clients and the public. The UBS Art Collection has a global team at the forefront of spotting trends and the most insightful art that is being produced today. The team consists of ten employees located around the world: Zurich, New York, Frankfurt, Hong Kong and London.
What are the key tenets of its mission, and would you say it has changed over time?
Our mission is to acquire interesting and engaging works by 'artists of our time' who are representative of the current moment. We believe artists are the spokespeople of our time and we look to those that are breaking new ground and pushing boundaries in terms of practice and their ideas. We acquire artworks on the primary market to directly support artists and galleries.
How would you describe or define the Collection's acquisition criteria?
We collect works by artists from the regions where UBS does business and tailor the selections to local offices. For example, for our office in São Paulo we recently added works by Brazilian artists, including Leta Catunda and Cristina Canale. We acquire works by a range of international artists from emerging to more established.
Does it have specific quantities of works it sets out to buy each year, or a fixed budget to do so?
We have a fixed budget every year and all new acquisitions are selected by the Art Collection team. Recently the Collection acquired Ann Veronica Janssens' glass and mirror work, which explores individual perceptions of the world, LGBT rights artist Zanele Muholi's photograph which looks at gender and race issues in her native South Africa, Tomás Saraceno's sculpture focused on climate change and Jeffrey Gibson's painting which melds influences of pop culture and his Native American heritage. Other recent acquisitions include works by: Rashid Johnson, Kapwani Kiwanga, Hugo McCloud, Pamela Rosenkranz, Mika Tajima and Yin Xiuzhen.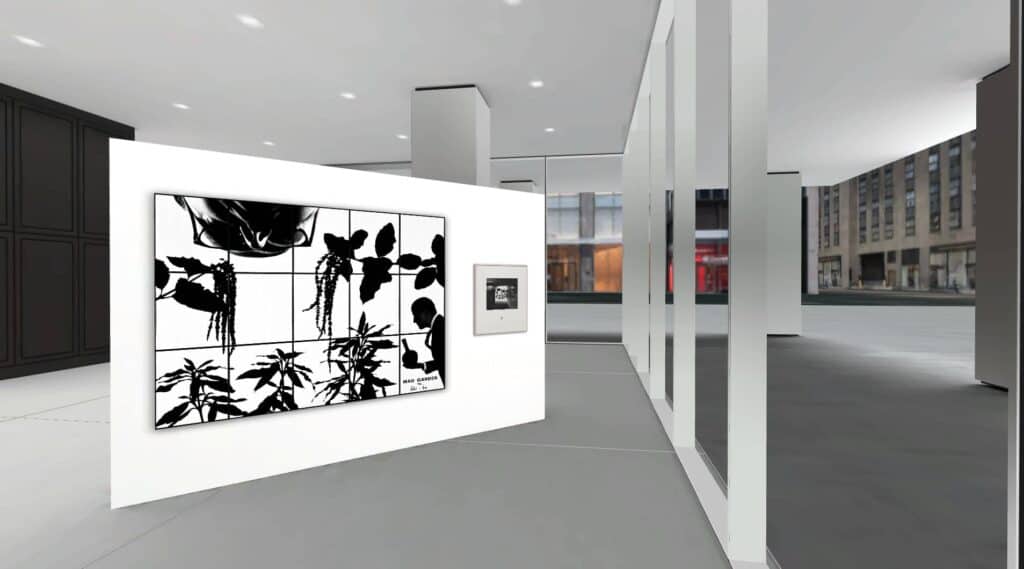 How does the bank address or separate innate value from asset value in the way it chooses things to buy?
We don't consider art a financial asset class and we don't advise to look at art as an investment class. Collecting is a passion pursuit and pays emotional dividends.
One of the key recent developments in an art world often resistant to change has been the embrace of technology, both in the making and presentation of art, a facet accelerated by the ongoing COVID-19 pandemic. This exhibition itself has been put together with VR technology, presumably due to restrictions on attending in person events and exhibitions. In your view how satisfactory is this mode of exhibition making as a way of disseminating the content and values of the UBS Collection and can you see it continuing as an adjunct to your IRL programming?
While our UBS Art Gallery is closed, we were excited to embrace VR technology and look forward to presenting more VR exhibitions in the near future.
UBS produced an interesting podcast last year called "How technology is transforming our engagement with art" so it is obviously conscious of this shift. What is your view on technology's current role in art and its future possibilities?
The pandemic accelerated the digital developments in the art world. Access to information about artists and their works is now easier and quicker through virtual exhibitions and online viewing rooms – a development we appreciate, as it will help us create a more sustainable future.
Relevant sources to learn more
The Art Newspaper: Review of UBS Virtual Exhibition, 'The Art of One's Own Era'
Wondering where to start?