Articles and Features
The Other Jim Jarmusch: Collage Art by the Founding Father of Independent Cinema
By Shira Wolfe
"Seeing Jarmusch's collages is like flipping through the Daily Bugle and suddenly realizing that the paper has been taken over by pranksters who are giving you the real news… Your vision has been corrected. You are no longer semiconsciously scanning now, but sitting upright and paying attention. The world reveals itself for what it really is."

Luc Sante
This article series explores the lesser-known artistic output of artists who became known for another medium or genre of art. Often, great artists wear many different hats, but break through and achieve acclaim because of their work in one specific medium. We aim to highlight the multifaceted nature of their talent by shining a light not on what they are best known for, but on the lesser-known side of their artistic production. Jim Jarmusch is known as one of the founding fathers of independent cinema who gave us some of the great movies of our time, including Stranger than Paradise (1984), Down By Law (1986), Dead Man (1999), Broken Flowers (2005) and Only Lovers Left Alive (2013). But Jarmusch's creativity extends far beyond his work as a director, as he is also a writer, poet, musician, producer, and perhaps the least well known of all his artistic exploits, a visual artist whose collage practice spans many years. His first monograph, Some Collages, will be released this September alongside a solo exhibition of his collages at James Fuentes Gallery in New York, running from 29 September – 31 October 2021.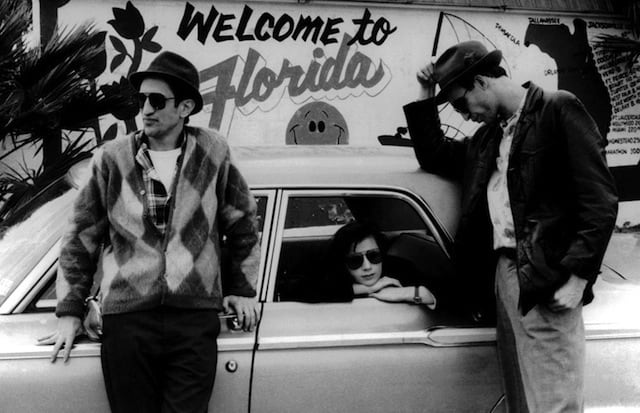 Jim Jarmusch and Cinema
"Life has no plot, why must films or fictions?" Jim Jarmusch once suggested. Jarmusch, born in Akron, Ohio, moved to New York City in 1971 to pursue his dream of becoming a writer. During his studies he spent a year abroad in Paris where he discovered the world of the Cinématèque and became obsessed with films from all over the world. When he returned to New York he enrolled in the graduate film school program at NYU, where he picked up some useful technical skills and a few future collaborators before dropping out and having to unlearn a great deal of what he had been taught in film school. He decided to turn what he had planned as his final project for NYU into a feature length film, which became Permanent Vacation (1980), an 80-minute preamble about drifting. Then came Stranger Than Paradise in 1984, a road movie featuring two friends living in New York City and wasting away their days doing mostly nothing, until their mundane existence is disrupted by the arrival of one of the friends' cousins from Hungary.
Jarmusch is interested in showing the mundane events of everyday life that are mostly taken for granted. In his subtle, cunningly funny, pared-down way, he shows us that these moments are also filled with fascinating happenings and experiences. His characters usually don't have much of a direction in life, they simply seem to stumble into adventures and bizarre situations that contain little hints of magic, just as we can experience in real life. Jarmusch loves the outsider too. In his next film, Down By Law (1986), his three protagonists (a brilliant cast of musicians John Hurie and Tom Waits with Italian comic actor Roberto Benigni) all live in the margins of life and refuse to conform to society. They're outsiders whose lives are intertwined as they share a prison cell and decide to attempt to escape together.
Poetry is a recurring motif in Jarmusch's films. Dead Man (1999) features Johnny Depp playing the poet William Blake whom we follow on his journey from life to death. In his film Paterson (2016), Jarmusch takes us even further into the poetic realm by following the simple everyday experiences of a bus driver by occupation and poet by vocation. The poems that he writes appear enlarged in the film so watching the movie becomes like entering the mind of the poet himself. Writer and curator Randy Kennedy, who wrote an essay featured in the new Jarmusch monograph Some Collages, likens poetry to collage in that it possesses the virtue of portability, making it the perfect medium for an on-the-move hotel-dweller such as Jarmusch. And so Jarmusch's collage practice extends perfectly naturally from his work in film. Poetry and collage, both profound, portable, and able to coax the magic out of the mundane.
"This is a collection you might keep in your pocket as you would a tarot deck, opening it at the corner of the bar to practice cartomancy atop the day's New York Post."

Randy Kennedy
Jim Jarmusch – Some Collages
For years, Jarmusch has honed his collage practice, producing hundreds of collage works from newspaper clippings (mostly the New York Times, but also other dailies) layered on cardstock. Instead of scissors or knives, Jarmusch prefers to trim his images using old ballpoint pens emptied of ink. The resulting ragged edges remind him of his childhood in Akron, Ohio, where he would sometimes examine the torn edge of a piece of paper through a microscope, marvelling at its complexity when seen up close. Jarmusch makes his collages on the road, in between takes when filming, in hotel rooms all over the world as a momentary meditation on his surroundings, on the absurdity of life, expressing his take on all that he sees and absorbs. In Jarmusch's collages, newsprint imagery is humorously manipulated, heads and faces are removed and replaced with surprising imagery, taking the mundane and making it funny, scary and strange.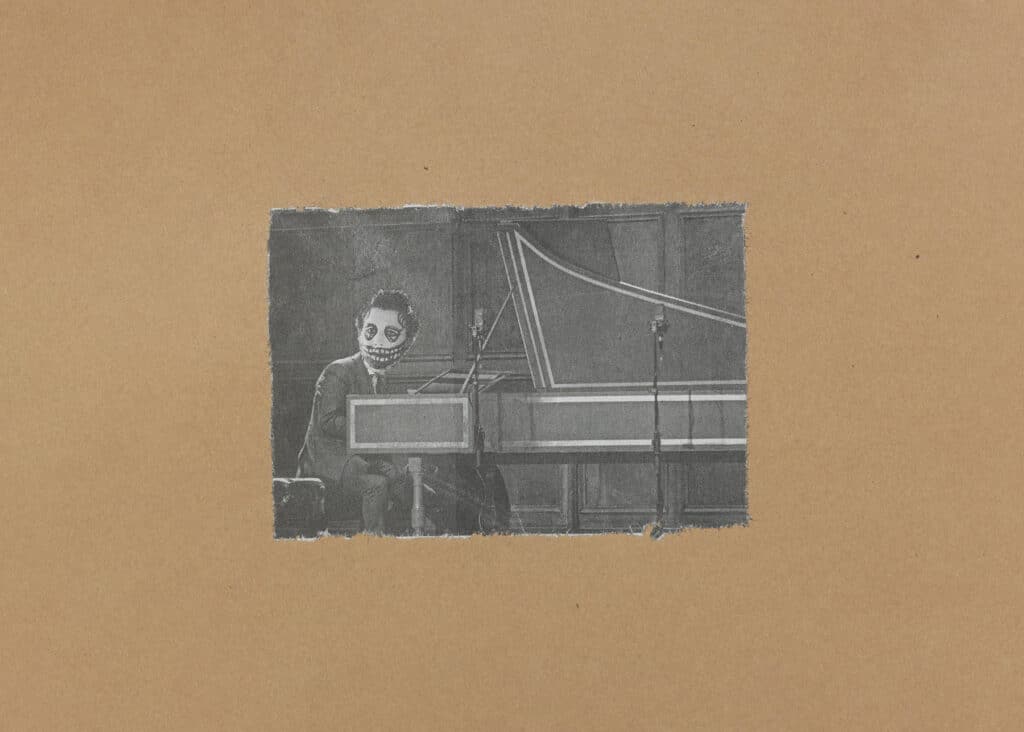 Indeed, Jarmusch's tiny, smart collages are all about faces and bodies, and what happens to those when they are separated and switched onto other faces and bodies. Jarmusch plays the eternal director and casting agent in his collage works, turning Stanley Kubrick into a golfer, Albert Einstein into a rockstar, and Bernie Sanders into a dog, while he combines white wings and a skull to create his own version of the angel of death. At other times, he removes the faces and heads completely, leaving a void atop a body – heroes and villains alike receive this same treatment.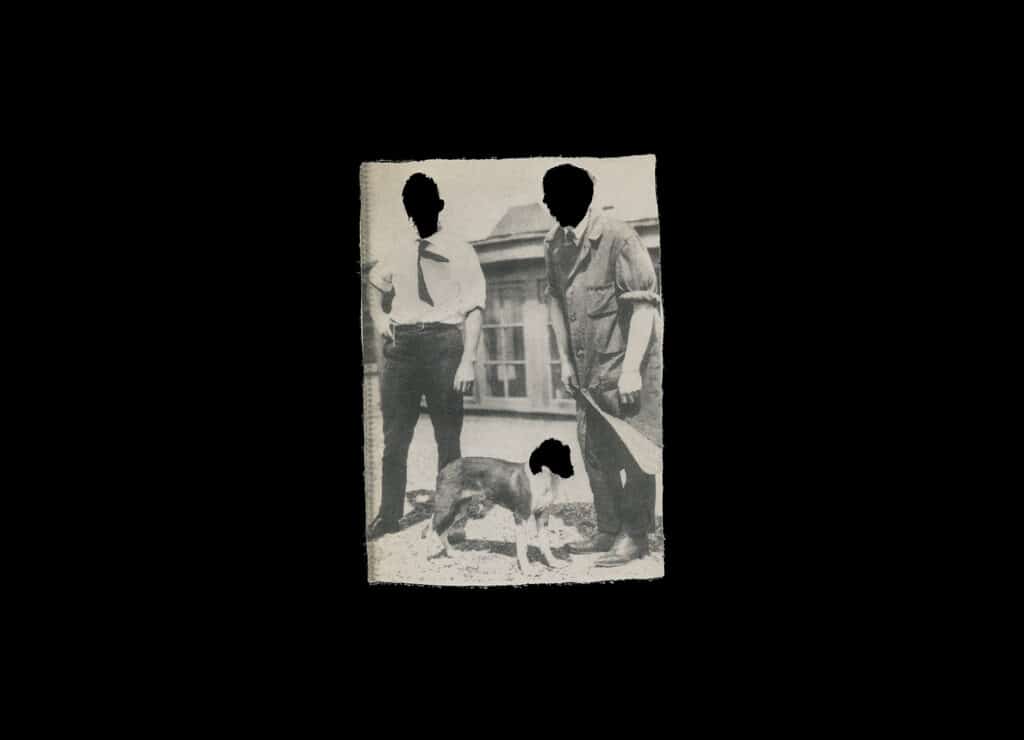 There's a gigantic wealth of history, news, culture and entertainment encapsulated in these little collages, speaking to our collective memory and individual preferences. According to writer and artist Luc Sante, who wrote the foreword in Some Collages, "seeing Jarmusch's collages is like flipping through the Daily Bugle and suddenly realizing that the paper has been taken over by pranksters who are giving you the real news… Your vision has been corrected. You are no longer semiconsciously scanning now, but sitting upright and paying attention. The world reveals itself for what it really is."

With Some Collages, Jarmusch has created a collection for his kindred spirits, the travellers and city-wanderers of today. In the words of Randy Kennedy: "This is a collection you might keep in your pocket as you would a tarot deck, opening it at the corner of the bar to practice cartomancy atop the day's New York Post."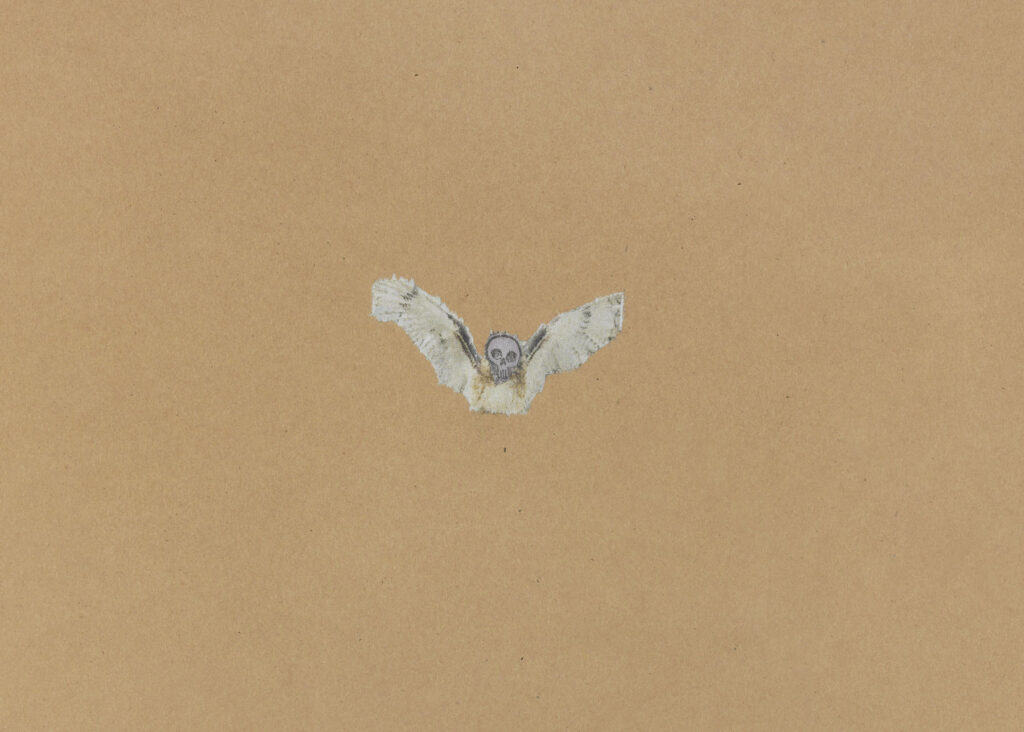 Forthcoming Publication and Exhibition
Some Collages will be released by Anthology Editions (Mexican Summer) in September 2021. Jarmusch will have a corresponding solo show of his original collage works at James Fuentes Gallery in New York, from 29 September – 31 October 2021.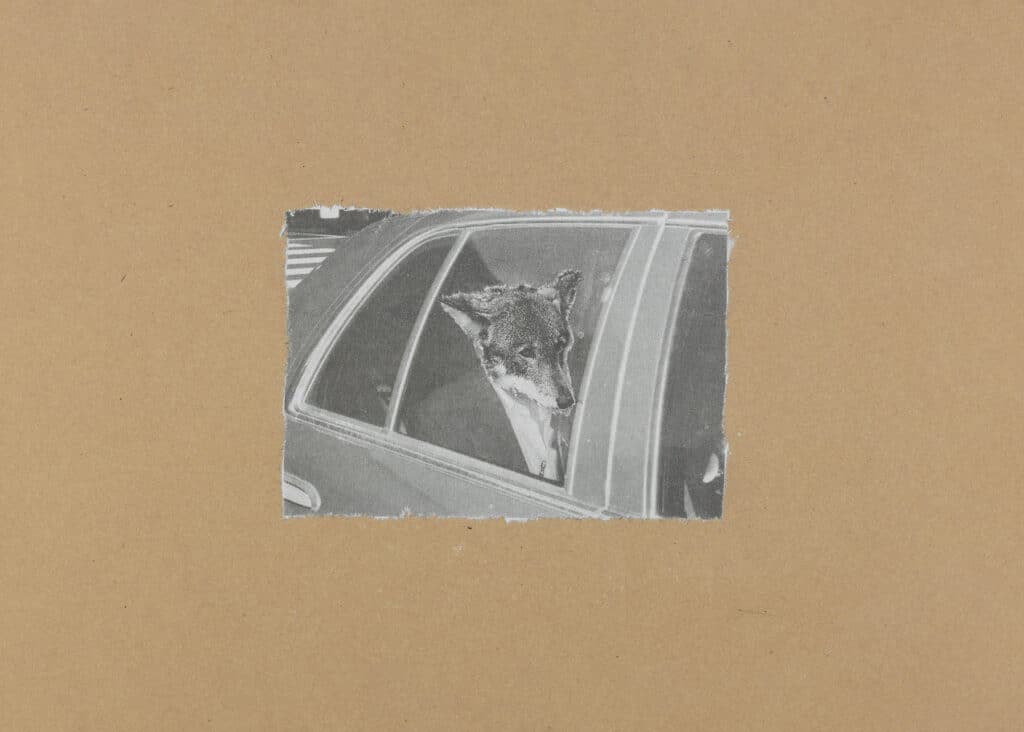 Relevant sources to learn more
Read an interview with Jim Jarmusch about Some Collages in Vogue
Explore other editions of this article series:
Read more about collage art in the following Artland articles:
Wondering where to start?