Galleries
Interview: Alzueta Gallery on Digital Strategy and Online Presence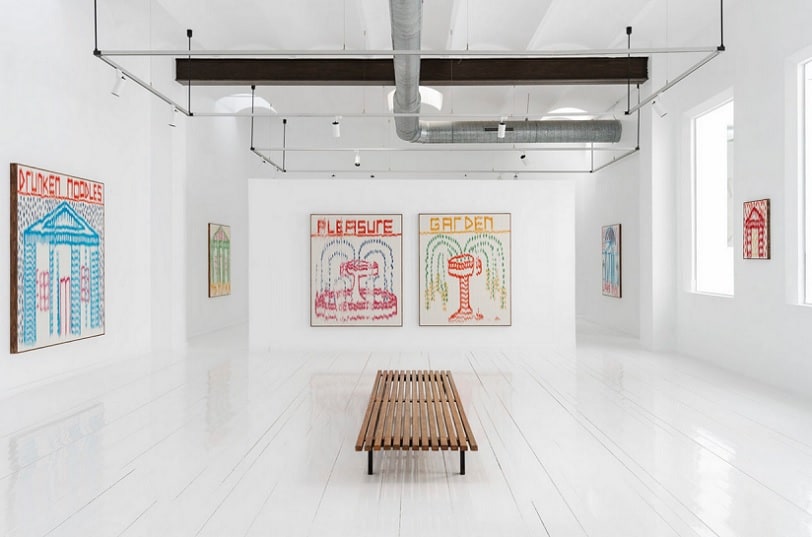 By Chiara Bastoni
Alzueta Gallery is a contemporary art gallery with venues in four unique spaces across Spain: two in Barcelona, where the headquarters are located, one in Madrid, and one in the picturesque countryside of Casavells. We had the chance to interview Juliana Sorondo, Head of Media at Alzueta Gallery, to discuss the gallery's successful online strategy and strong digital presence.
Goals and activity
When browsing Alzueta Gallery's website and main communication channels, one will inevitably come across the gallery's statement, reading how the gallery's main goal is to 'represent the time they live in'. But what does that mean exactly? Juliana explained that this concept translates into continuously keeping up with the vibrant, ever-evolving international art scene in every aspect. This takes the form of a fast-paced exhibition program, with almost non-stop openings; constant presence on- and offline, nationally and internationally; participation in as many fairs as possible; a large network of collectors; and representation of artists from all over Europe, not only showcasing the established ones but also giving young and super-young talents the chance to start and build a career.
The secret is to work on many projects simultaneously, she says: "Every month, we have an exhibition in each of our spaces, and we have four spaces, which means that every Thursday we have an opening".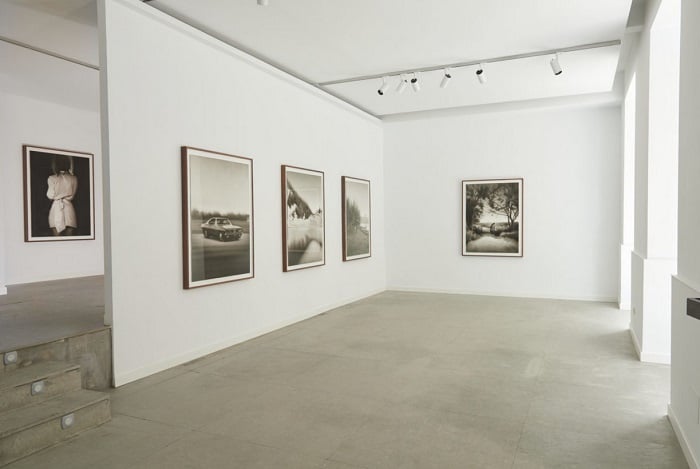 Selecting artists
Juliana, who is originally from Venezuela and has lived on both sides of the Atlantic Ocean, says she sees the position of Alzueta Gallery somewhere in between the hyper-dynamic American gallery style and the more analytical European approach. This strategy is made possible by a team that is denser than usual for a medium-sized gallery: 15 people working like a well-oiled cog with careful planning and in close collaboration with the artists. And this close collaboration, combined with a careful selection of artists to represent, is key for the gallery.
When it comes to the selection, the art directors look for high-quality works with a character of abstraction above all, and also a strong focus on gesture. Alzueta Gallery has managed to build a signature style for the gallery that makes them recognizable: all the artists, each in their very personal ways, somehow convey the same message, building a common thread and consistent aesthetics across the roster of artists.
Nurturing artists' Instagram presence
In addition to this, Juliana told us how it sometimes happened that they found their artists on the internet or on Instagram. In a world so full of input, it is crucial that artists can communicate their work and, in light of this, Alzueta Gallery aims to support artists in nurturing their online presence. In particular, Juliana recalls how, before joining the Alzueta team, she had identified a gap in the digital strategy: too much attention was given to the gallery and the final work, while no attention was paid to the artists and their artistic process. Instead, she realized that collectors and art lovers want to follow artists in their studios; they want to feel part of the story. Therein lies another secret: supporting artists in building their online persona with meticulous attention to their Instagram profile, so that by the time of the exhibition, their profile is "ready", establishing a virtuous circle of clicks and follows.
As for the choice of Instagram as the only social media platform, the explanation seems to be very natural: Instagram is the ultimate visual media, and this suits the visual nature of art. "Having just one platform allows us to post three times a day and focus all our energy on that." By doing this, the gallery has grown exponentially in just a few years.
Online Presence
Besides Instagram, the team at Alzueta Gallery considers the gallery's online manifestations as a fifth exhibition space. Other than their website, they are present on several online marketplaces, which allows them to show their work and reach as many collectors and art lovers as possible around the world. Among others, they can be found on Artland, as it represents a window to showcase their works to collectors with a good sales conversion rate. The ultimate goal is visibility, of course, but also the democratization of the art world: online presence, Juliana explains, is a way to open the gallery's doors to anyone from all over the world and blur the barrier that has always existed between art lovers and galleries.
A versatile exhibition program
Alzueta Gallery's versatility is reflected in its physical presence too: four different and complementary spaces, each one serving a different purpose. While the main gallery in Barcelona is located in a narrow street, not easily accessible by people, the second space in the city – where the main design activities are also going on – is situated in a very visible spot. The space in the countryside, instead, offers an atmospheric location for various exhibitions, while the new space in Madrid opened in September to serve the capital's many clients.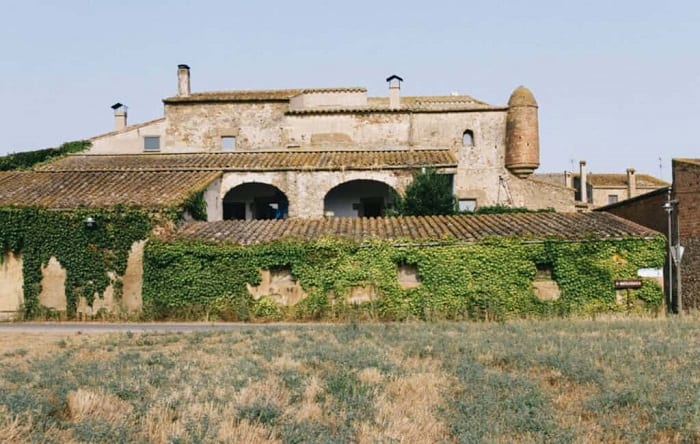 The gallery's online content follows and mirrors what happens in the physical spaces. This, obviously, involves a lot of planning and work: each artwork is photographed, cataloged, and uploaded to all platforms to be as accessible as possible. The efforts definitely pay off, Juliana says.
This relates closely to the way Alzueta Gallery handled the Covid-19 pandemic. Although it was a difficult period on a personal level, the gallery handled it well. Thanks to their already strong online presence, they simply translated all their activities online, implementing new online platforms and being active on every digital front.
Juliana concluded our chat with a piece of advice for small galleries that are just starting out: "Never stand still, fill yourself up with projects, focus on the quality of the artwork, and, most importantly, get yourself a good photographer!"
Relevant sources to learn more
Read more about Palau de Casavells and other alternative project spaces
Gallery Best Practices Toolkit
The Gallery's Guide to Writing Good Artist Bios
Wondering where to start?