Articles and Features
The Grainy Textures & Dreamy Atmospheres of Contemporary Impressionist Photography
By Shira Wolfe
Impressionist photography is a term used to describe the work of photographers who evoke the pictorial vision of Impressionism and turn it into photography using their camera almost as a paintbrush, while also calling to mind the mysterious, dreamlike qualities that lie beneath the surface of this world. Their work departs from realism in the sense that they show us a world that could be, a world that we may dream of experiencing, a world that speaks the language of the subconscious.
Impressionist Photography of Today
Explore our selection of contemporary artists creating mesmerizing impressionist photography characterized by blurry or grainy poetic images filled with emotion and style, often playing with movement and the changing qualities of light.
"When I started photographing, I was told that photography was dead and that I was really foolish to involve myself in it. I thought, 'It can't be dead, because I'm alive.' Photography has made my life a most extraordinary one."

Sheila Metzner
Sheila Metzner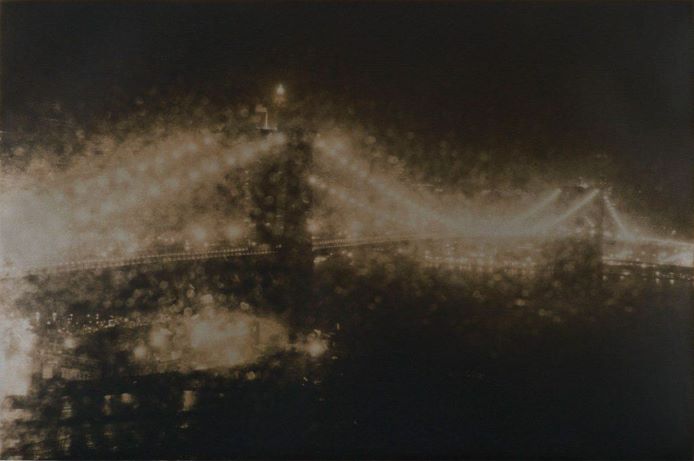 American photographer Sheila Metzner started her career in advertising working at Doyle Dane Bernbach advertising agency in the 1960s, where she was the first female art director. Throughout her time working there, she took photographs, one of which was included in the 1978 MoMA exhibition "Mirrors and Windows: American Photography since 1960", where it gained great attention. Gallery exhibitions and commercial clients followed ever since. In Metzner's visual world, it doesn't matter if the photograph is taken for commercial or fine art purposes – the same dreamlike quality and grainy, avant-garde approach prevails. Her photographs are developed as Fresson prints – a process developed by Théodore-Henri Fresson in 1899 and also known as 'direct carbon printing'– setting themselves apart by the grain and patterning.
Metzner's works are reminiscent of the avant-garde bromoil prints of the early 20th century, delicate in color tone, sometimes blurry, always dreamlike. Her landscapes, like Brooklyn Bridge from the Hokusai series (2007), could easily be mistaken for impressionist paintings due to their pictorial qualities. The bridge bustles with light and seems to be vibrating with life and emotion.
"…to be honest, I have never been much of a sun lover, and don't even get me started on the heat… so I am walking down the road waiting for my time of year to come – the time just before winter… I was about to tell a story made of photographs, that began in a nightmare during a cold and rainy night, which somehow turned into a melancholic fantasy of memories, and ended with "coming home"… whatever that may be…"

Olga Karlovac
Olga Karlovac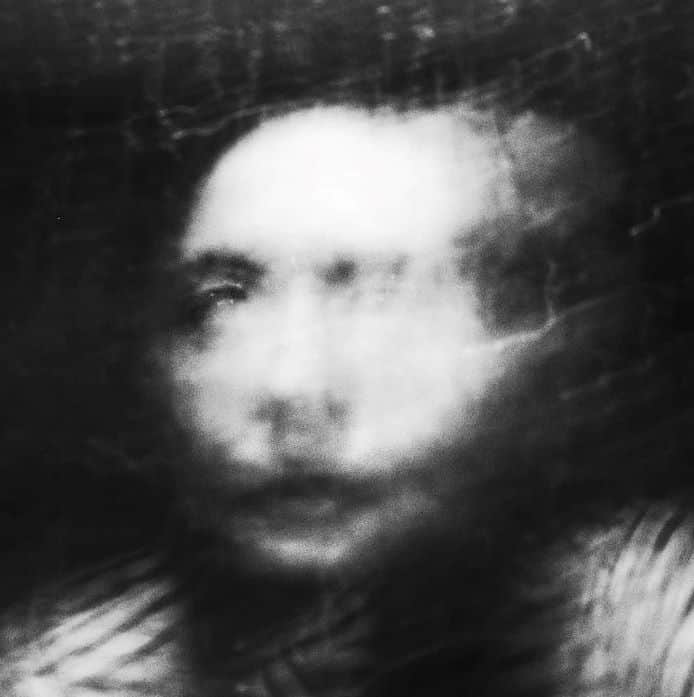 Dubrovnik-born, Zagreb-based Olga Karlovac creates alluring, dream-like black-and-white photographs that explore the streets and their characters, often at night. Capturing scenes from behind windows, in rain and darkness illuminated by blurred lights, her photographs are pure visual poetry that often almost resemble grainy drawings or paintings. Like lonely wanderers, her characters seem to be on mysterious pilgrimages in a timeless world that offers a respite from the sharpness and intrusion of our contemporary technology-driven societies. Karlovac captures moments and feelings, sometimes returning again and again to the same site to take a picture that evokes exactly the feeling she is after – she believes in the invisible energy and power that is present in certain places.
Karlovac has collected her impressionist photography in a trilogy of photo books titled The Disarray, Before Winter and Escape.
"My pinhole cameras are antipodes of perfection and digital mastery. Out of the box each time comes an image haunted by ghosts, imbued with a poetic melancholy that fascinates me."

Emma Louise Prin
Emma Louise Prin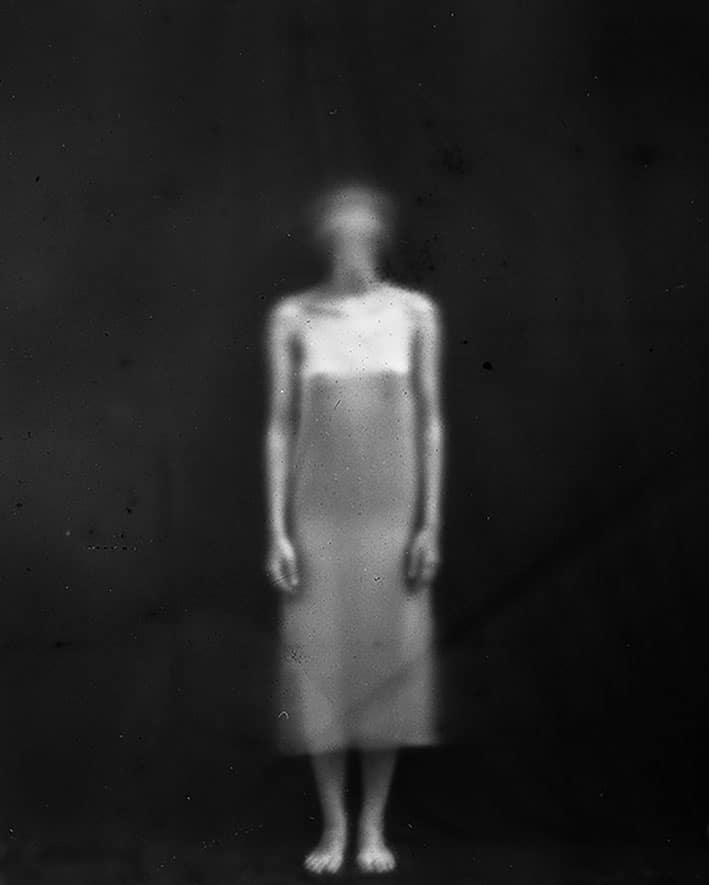 The French photographer Emma Louise Prin takes inspiration from Czech photographer Miroslav Tichy, who said: "To photograph is to paint with light! The flaws are part of it. That's what makes the poetry. And for that you need a bad camera." Prin works with pinhole photography, creating her own cameras from old tea tins. She pierces a small hole in the tin, attaching photosensitive paper inside, and exposing the hole to the light and the desired subject. Chance is a huge part of the process, and the resulting images are always a surprise. Prin explains how this process allows her to create images closer to her emotions. Working with old and expired photosensitive paper, she creates unexpected textures and cracked stained images. Her figures are ghostly, ephemeral, and transformative, often seeming to be in movement or doubling due to long exposure times.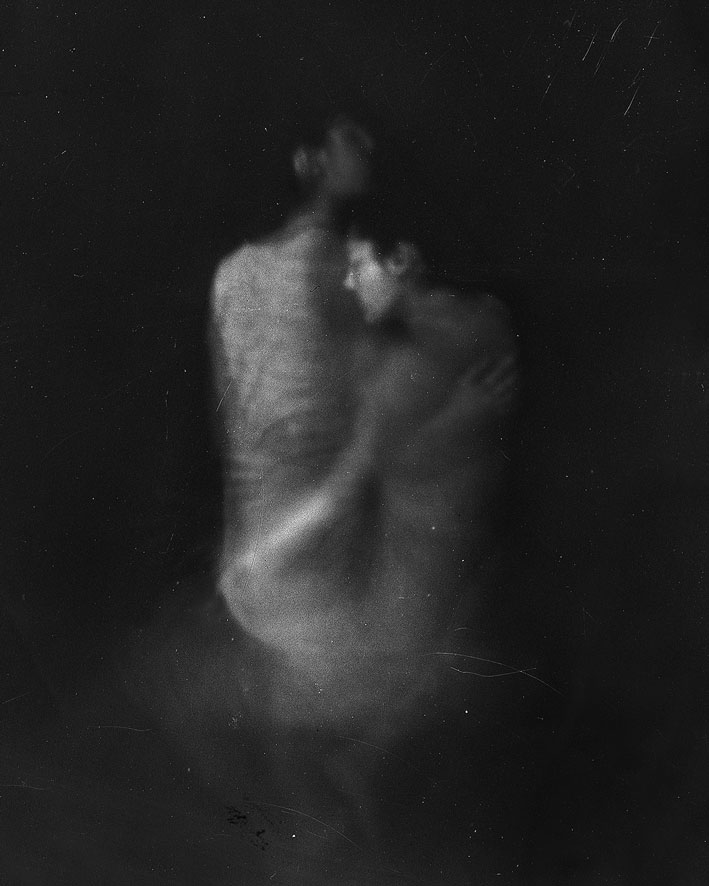 Relevant sources to learn more
Read on about various forms of photography in Artland Magazine
Architectural Photography: Top Photographers of Yesterday & Today
Nude Photography Pioneers
The Visionary Photographs of Man Ray
Discover more about the featured photographers
Olga Karlovac: website & Instagram
Sheila Metzner: website
Emma Louise Prin: website & Instagram
Discover & Buy Photography for Sale