Articles and Features
Fotografiska Berlin – Berlin's new Photography Museum Presents a Bold, Diverse Cultural Program
By Shira Wolfe
"The female perspective on the world is so necessary and we need spaces like this where this perspective can be seen."

Düzen Tekkal
Swedish photography museum Fotografiska, with branches in Stockholm, Tallinn and New York, is now joined by a brand-new space in Berlin. Fotografiska Berlin officially opened to the public on September 15, 2023, after a week of celebratory opening events, artist talks, and exhibition previews for selected guests and members of the press during Berlin Art Week. The center aims to create an extensive new space for photography in Berlin, and fill in the gaps in other Berlin photography museums, focusing its programming on "gender, identity, race, sexuality, queerness." Fotografiska Berlin starts its journey with the inaugural exhibitions NUDE—featuring works by 30 female-identifying artists who challenge traditional constructs around body politics— Whiteface, a video-installation by the South African-born, Berlin-based Candice Breitz, and USSYPHILIA, a solo show by Juliana Huxtable, a black trans woman who, a renowned multidisciplinary artist and DJ, lives between Berlin and New York City.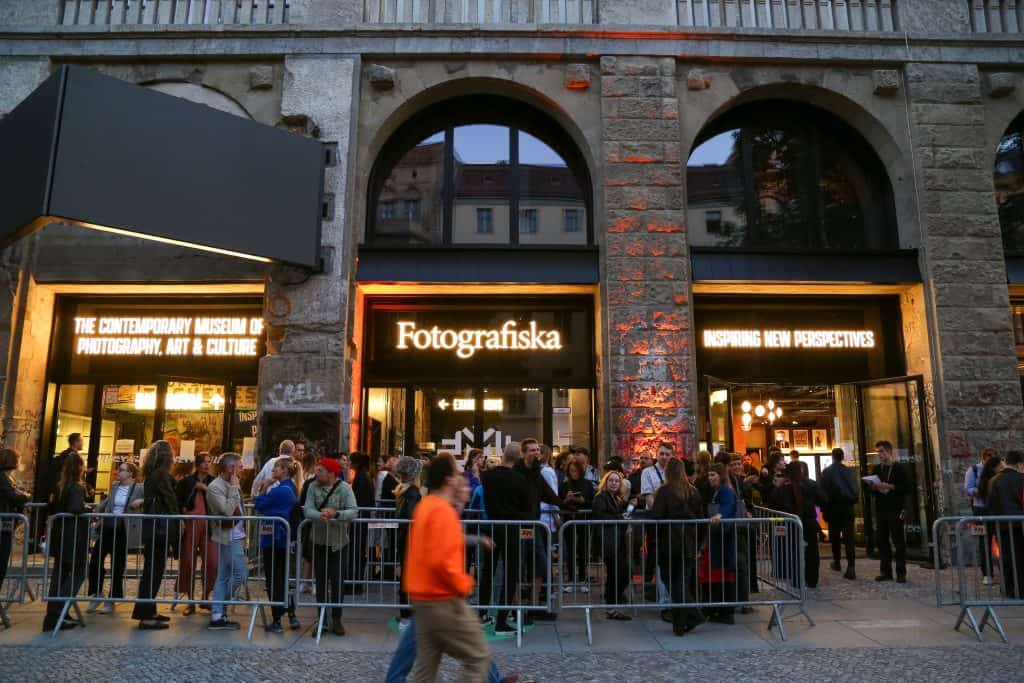 A brand-new photography museum in Berlin's former Tacheles squat
The building of Fotografiska Berlin, which covers 5,500 square meters, is the famous former Tacheles squat on the Oranienburger Straße in Mitte. In 1990, just months after the fall of the Berlin Wall, a group of artists and anarchists squatted an abandoned department store and created their own artistic utopia there, which would last for 22 years. The artists were evicted in 2012, and the city promised that the building would remain a cultural space. Now, Fotografiska Berlin has moved in, keeping much of the original graffiti art in the stairwells of the building intact, thereby attempting to fuse the old spirit of Tacheles with a contemporary art space. While many have been critical about the new commercial art purpose of the building, others have decided to keep an open mind. Like iconic feminist singer Peaches, a long-time resident of Berlin who had a studio in the Tacheles complex in the 2000s, and now performed at Fotografiska Berlin during the official opening party. Juliana Huxtable, whose solo show is one of the inaugural exhibitions at Fotografiska, voiced some concerns leading up to the opening about how artists feel about a new, expensive development being built in a former, beloved squat and artistic community. However, the museum's dedication to representing voices still missing or underrepresented in many cultural spaces bodes well for the artistic community. "The female perspective on the world is so necessary and we need spaces like this where this perspective can be seen," said human rights activist Düzen Tekkal in her speech during the opening ceremony.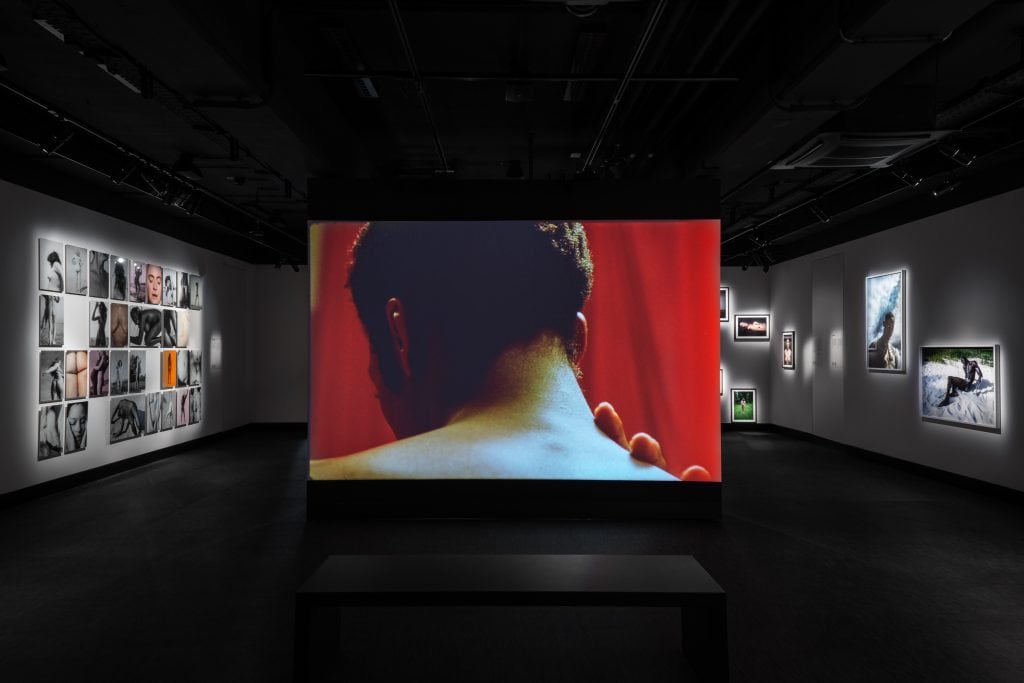 The space itself is impressive, with six floors in total and exhibition spaces spread out across different floors, providing plenty of space for the art to breathe and for the audience to sit with it and reflect on it. The space also includes a rooftop bar, café-bar, bakery, and fine-dining restaurant. Unlike other museums, Fotografiska Berlin will have extended opening hours, remaining open until 11 p.m., which is a real treasure in a city like Berlin, where the possibility to go see a good exhibition late at night adds to the vibrancy of the city and fills a much-desired gap present in many European capitals. Meanwhile, the bold programming interacts with the commercial nature of Fotografiska in an interesting way, in itself commenting on the complexity of the contemporary art world and asking people to (re)consider the importance of visibility and of working together to make this visibility possible.
A walk through Fotografiska Berlin's inaugural exhibitions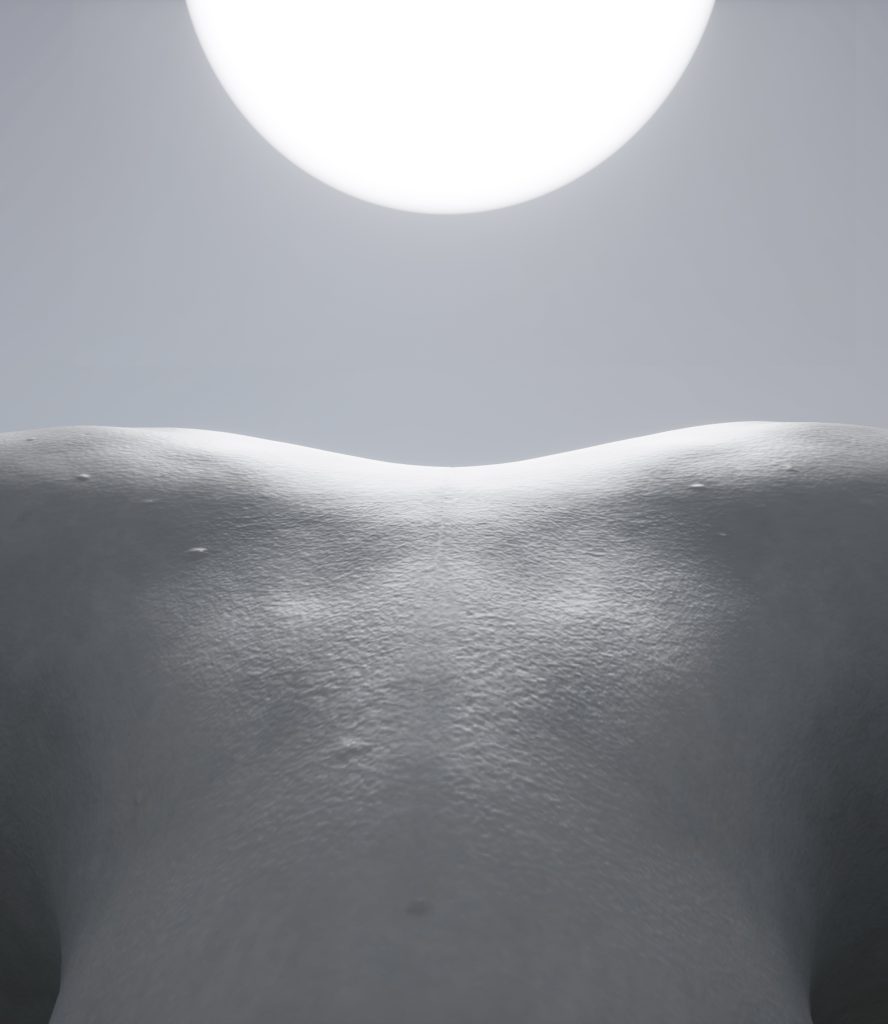 NUDE
NUDE features works by 30 female-identifying artists from 20 different countries, all challenging traditional constructs surrounding body politics. Actively countering the traditionally patriarchal nature of the nude in art, fixed upon by a male gaze, each of the artworks in this group exhibition offers a different insight into the nude body. The nude body as a revolutionary tool to celebrate diversity, challenge conventional norms, express perspectives on identity, gender, race, and culture, and free itself from centuries-long objectification. One of the exhibition texts reads:
"It's time to free Venus. The female nude has been lamenting; calling out from grand halls lined with crimson damask, muffled by the huddled crowds of male gaze (sometimes literally depicted within the composition) seeking an identity and agency beyond the patriarchal prescription. Looking for more than a gathering of round bellied cherubim or a huddle of male sentinels for context. There are few themes that connect the centuries and centuries of art history like the nude; but there is more to nudes than peachy behinds and come-to-bed-eyes."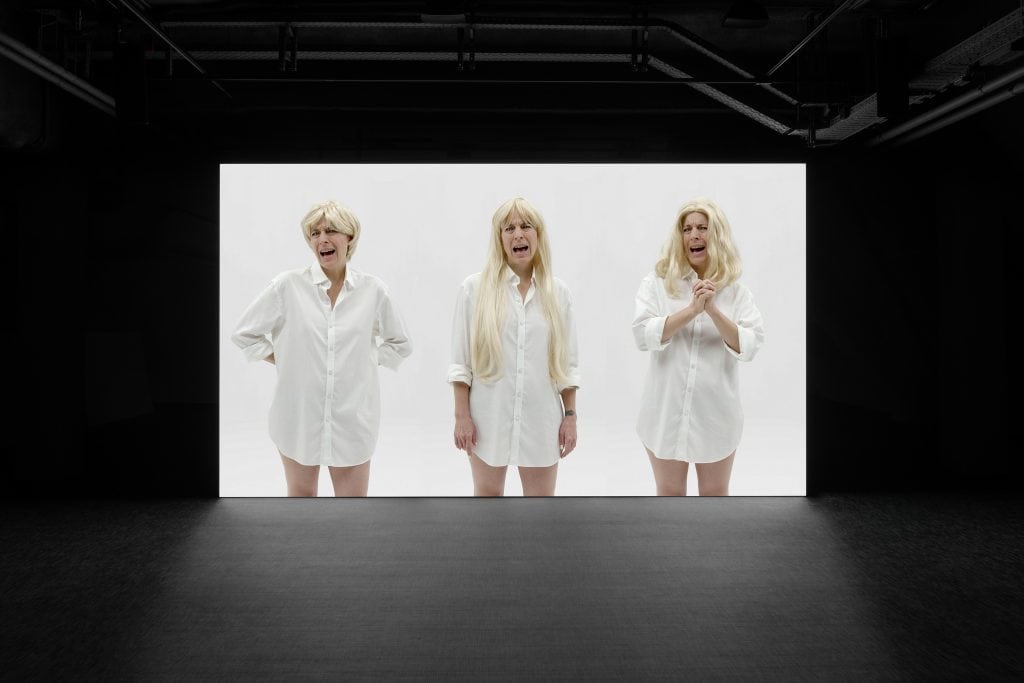 Whiteface
South African artist Candice Breitz's Whiteface is an arresting video work filled with dark humor that cuts to the core of the issue using a simple, yet extremely affective approach. Breitz works with a large selection of archive material, using voices of political figures, news anchors, talk show hosts and YouTubers that all fall in the same category of "white people talking about race." Everyday racism, white privilege, far right propaganda and neo-Nazi ideology—all of these are vocalized and lip-synced by Breitz herself, who, dressed in a white dress shirt and wearing zombie contact lenses and various blonde wigs, embodies a ventriloquist nightmare exposing everything that is rotten, sick and wrong about many white perspectives in our societies. On a tiny screen opposite the large projected video of Breitz, you see the original video clips from which Breitz took the audio recordings. Being able to see the actual people saying these things, and then dipping back into Breitz's ventriloquist alter ego speaking their words, makes for an even more impactful ride that demands attention for this type of widespread, dangerous rhetoric and requests viewers to look deeply and critically at themselves as well as at others.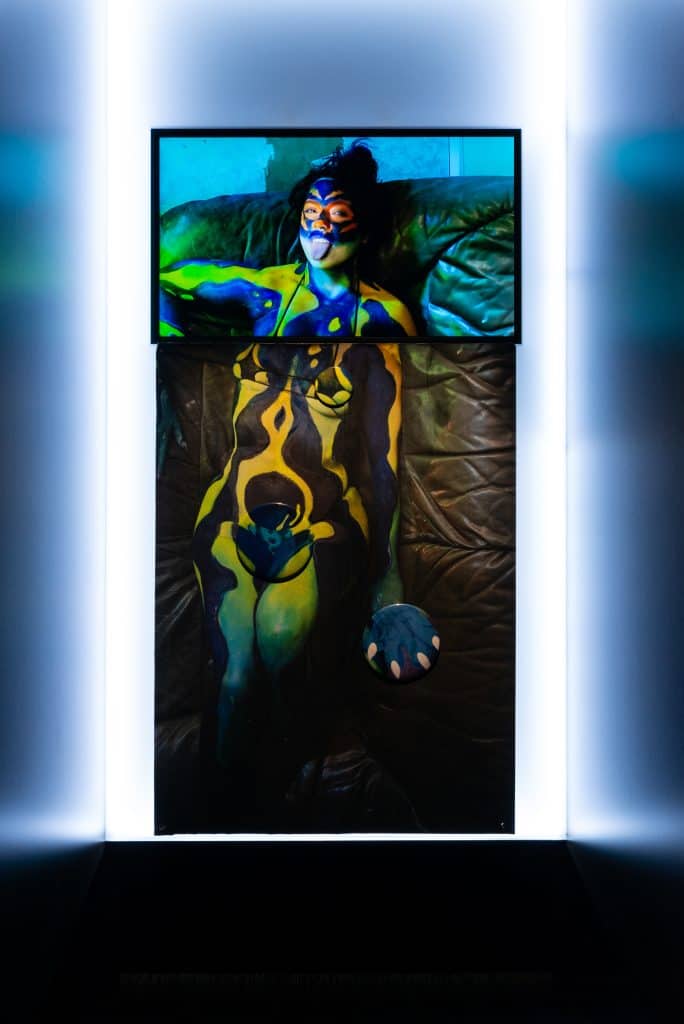 USSYPHILIA
With her solo show USSYPHILIA, Juliana Huxtable tackles gender, race, identity, queerness and sexuality through her multidimensional, interspecies persona. Self-portraiture blends with poetry, essay, memoir, painting, photography and video work, creating an experience almost like a life-size, deconstructed graphic novel on the walls of a museum. Huxtable's work is essential in that it explores ideas surrounding limiting identity and liberation from this, about the sexed body in and beyond the identifiably human realm, and about personal and political disobedience as a response to the socio-political climate we must all engage with.
And with that, Fotografiska Berlin contributes a new space for artistic voices that call out for the dismantling of the old, stiff, patriarchal structures and replacing these with feminist, queer and decolonial movements.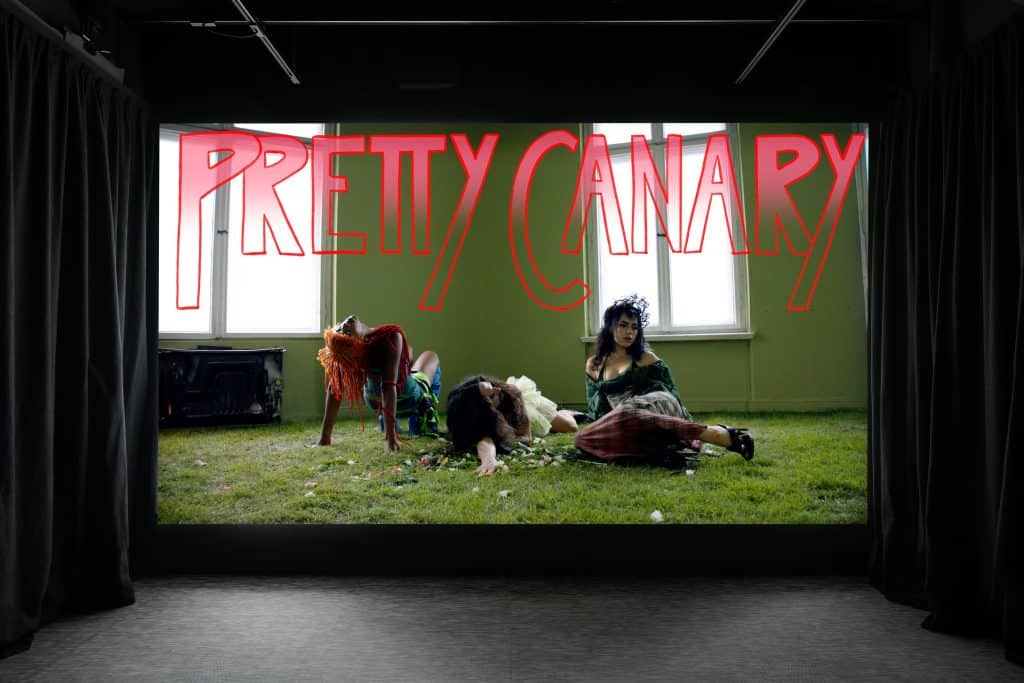 Relevant sources to learn more
Read more from Artland Magazine
Photographers Who Used Color in Innovative Ways
Small-Town American Life Illuminated in the Photographs of Gregory Crewdson
The Grainy Textures & Dreamy Atmospheres of Contemporary Impressionist Photography
Other relevant sources
Explore Fotografiska Berlin
Wondering where to start?