Interview with gallery owner Benoni Rockall
"Art reflects a deeper layer of storytelling"
Benoni Rockall believes in the power of art and its potential to create stories that rise above the ordinary, which is his modus operandi as a gallery owner of Galleri Benoni in Copenhagen. He seeks to represent artists with important stories that are constantly rewritten and shared as new people lay their eyes upon them. For him, it is all about including rather than excluding, about inviting people to step over the threshold and into a world of stories. Yet, so many more await to unfold…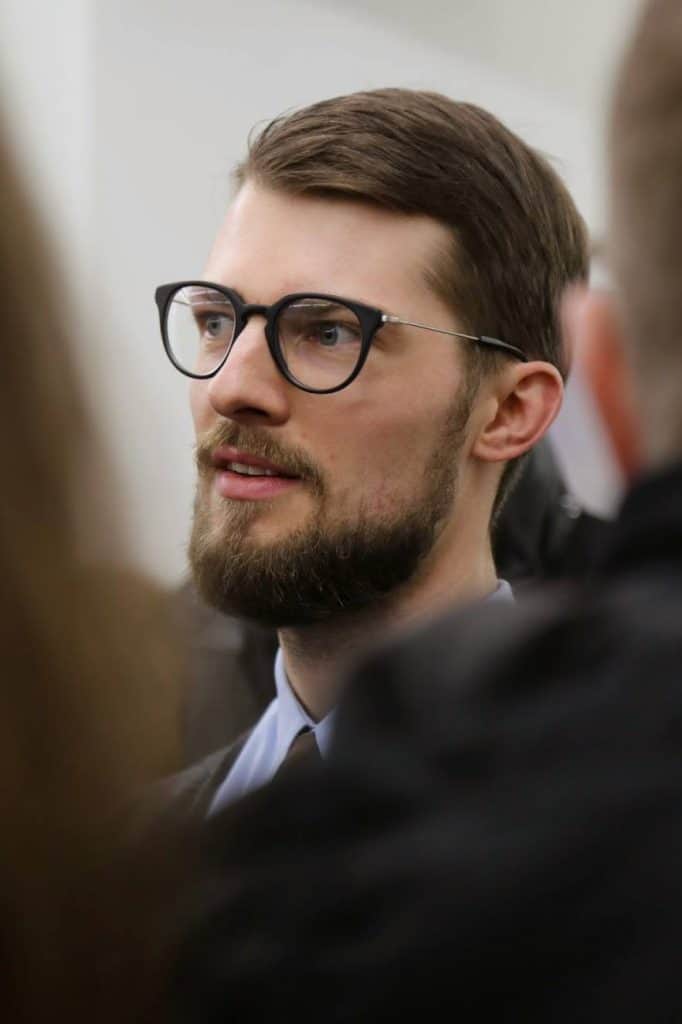 Name: Galleri Benoni v. Benoni Rockall
Opening year: 2014
Number of artists: 6
When did you first get interested in art and how did it lead you into the business of being a gallerist?
My parents ran a small gallery called Gallery Copenhagen in the 90's and early 00's. Their efforts in promoting contemporary art and their burning passion for the visual arts inspired me to go down the same road. Since my father worked as an art advisor during most of his adult life, and since, at one point in time, he had a small gallery show room, the joy for contemporary art has been instilled in me from an early age.
How would you describe the program and vision of your gallery?
The program for and theme of the gallery profile consists of presenting mostly younger emerging artists from Denmark and Europe. On certain occasions, we also present shows with mid-career and late-career artists. The balance in the many expressions presented via the gallery space seeks to evoke a certain energy and dynamic for the passionate collector and cultural viewer. Galleri Benoni is not a gallery where only minimal, conceptual, figurative or abstract art is enforced. Hence, I believe that good art is not reduced into a mold or specific genre. It can come in many shapes and sizes, hence the broad approach. Overall, I seek to convey art, that I believe will hold a value and importance for years to come. Hopefully decades. I began fantasizing about the prospect of showing artworks that held a striking visual power, and then believed the clients would come walking in the door. I soon realized that this fairytale does not translate into real life. So I have become accustomed to working more wholeheartedly in promoting the artists that I represent.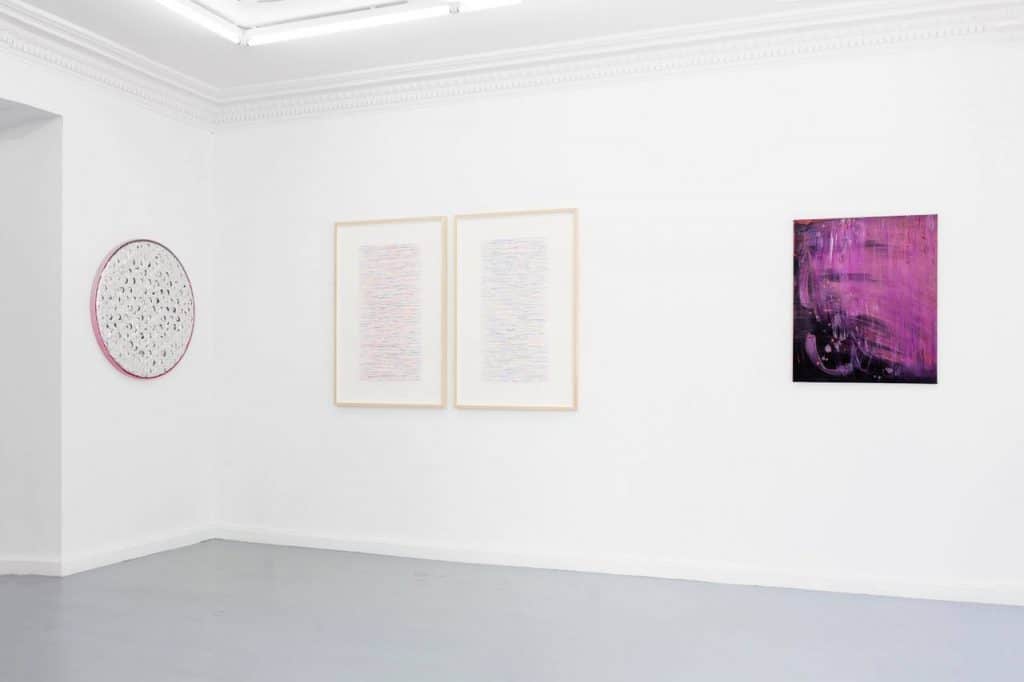 The program also at some level reflects my personality as the owner. Sometimes, I enjoy wearing suit and tie, other times thrashed denim, and rugged boots. This may, on some level, translate itself on to the expressions I decide to show the audience of the gallery, I only want to promote artworks I also myself would purchase and enjoy on a daily basis.
So, do you also collect art yourself? If so, how do you think being a gallerist influences that?
Absolutely. The joy I try to instill in others must come from something within. I believe this holds integrity for our clients. I do not want to promote something I could not see myself having on my walls at home.
"We want to include, rather than exclude". How does this mission statement, as expressed on your website, reflect your activities and engagement with new and potential visitors?
As stated above, this is to explain that I believe that good contemporary art can transcend one genre, and deserves representation, despite certain prevailing trends that will eventually fade.
How do you see your role as a gallerist today? What value can art bring today, for the modern society?
#artmatters, a hashtag I use, since it reflects a deeper layer of storytelling. Art holds value, not just due to the actual price tag on a given artwork, but also due to the entire creative, cultural, playful aspect of our lives. It is something that brings color and storytelling into our grey capitalist society. Art is both direct, confrontational, beautiful, inspiring, strange and passionate. There is more to this question, but this is a teaser…
Where and how do you find new artists to exhibit, and what do you look for when considering a new artist for your gallery?
When you find yourself working with artists, the network slowly grows, and sometimes a friend of one artist you have in a show, brings on another proposition and so on and so forth. Also, social media has evolved over the last decade, and in this way you are daily bombarded with visual insights of people you follow. Simply browsing art websites can spark curiosity, and then the basis for a connection can emerge.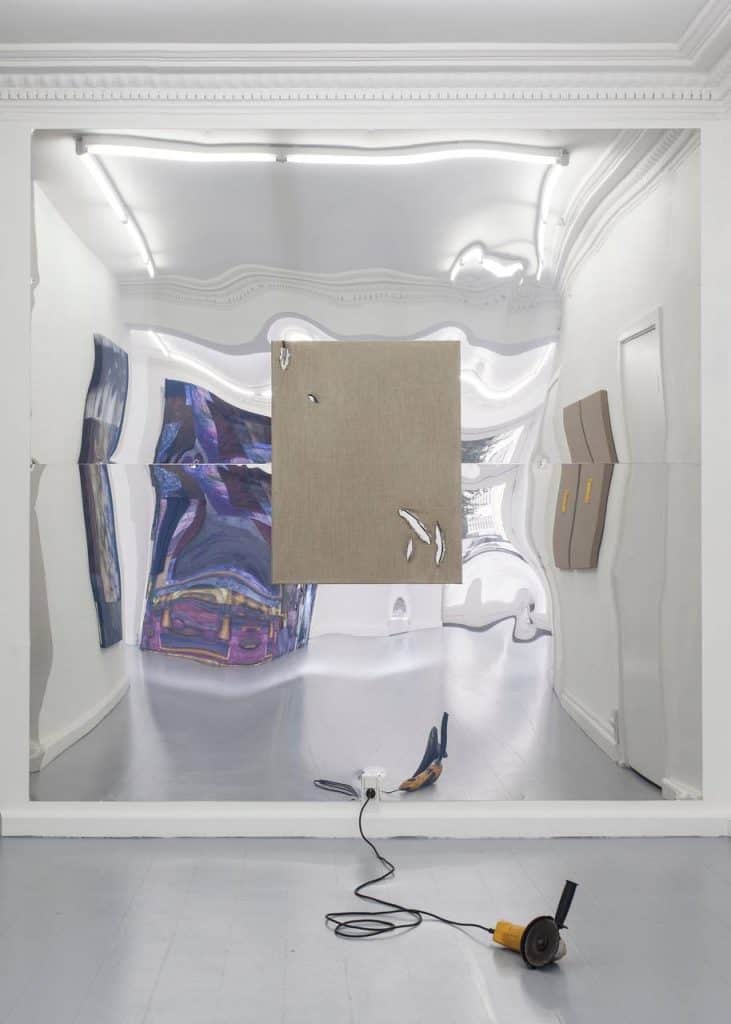 From 2010 to 2014, you were the owner and director of Gallery B15 at Islands Brygge in Copehagen, before changing the name to Galleri Benoni and moving to the current location at Store Kongensgade in central Copenhagen. What was the reason for your decision to change the name and location of the gallery?
We decided to move due to the fact that the amount of people visiting was sparse at Islands Brygge, and it hurts financially to be the 'best kept secret' so to speak. The former location was well outside the city centre, and main art district in Copenhagen. I had to accept that in order to get more people's awareness, we had to change location.
Looking back, how do you see the development of the art market from when you opened your first gallery in 2010 up until today?
I do not see any major change, based on my own experience. I have people visiting the gallery, who come for the sake of seeing (purchasing) something that can evoke certain feelings, others for the satisfaction of cultural engagement, and then a few who come as people investing in contemporary art.
Art Week Copenhagen will take place from the 22nd – 27th of May and will among other things present Gallery Day & Night, which is an entire day dedicated to the Copenhagen gallery scene. What do these kind of events mean for you as a gallerist?
We will host a double opening on the 25th, and 26th of May, with a group show carrying the title WINDOWLICKER. In general, Art Week will hopefully generate new awareness of the art scene in our capital, and engage newcomers to step inside a gallery, and appreciate what's in front of them and understand, that we as gallerists welcome everyone, regardless of buying capacity.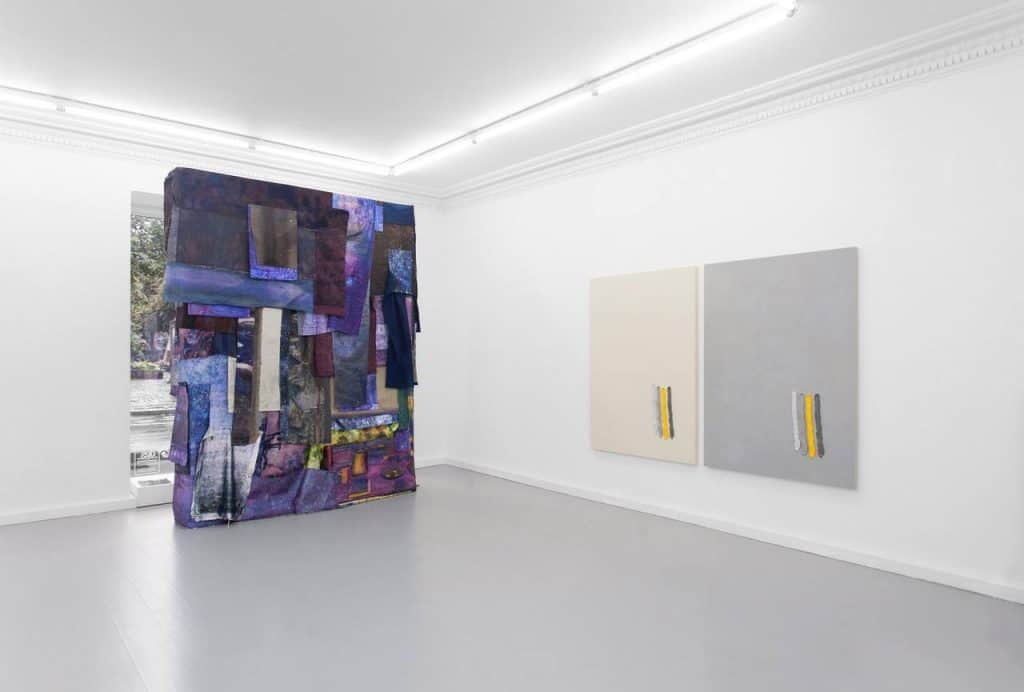 What do you consider unique about the Danish art scene? And what direction of development do you wish for the Danish art scene in the future?
I hope that more collectors will emerge from the young crowd of people inspired by visits to museums and galleries. If art is something you enjoy, and you want it to survive (emerging art movements, and emerging galleries as a whole), buying it and spending time with it privately has to happen.
On a larger scale, art fairs have a long history of attracting both galleries and visitors from all over the world. During the past decade, art fairs have been sprouting across the globe causing the industry to talk about a global fair fatigue. What is your view on this, and what is your personal strategy in regard to art fairs?
Currently we only partake in art fairs in Denmark. This is to humbly acknowledge the size of the gallery, and because the primary target for the endeavors of Galleri Benoni is to create art awareness for a Danish audience. But yes, there is a tremendous amount of art fairs globally. I do not know whether there are too many or not. For us, the expense in partaking in several fairs annually is burdensome, and deciphering beforehand whether or not you will reach the target audience with a certain artistic approach, seems very difficult if you are not a branded gallery.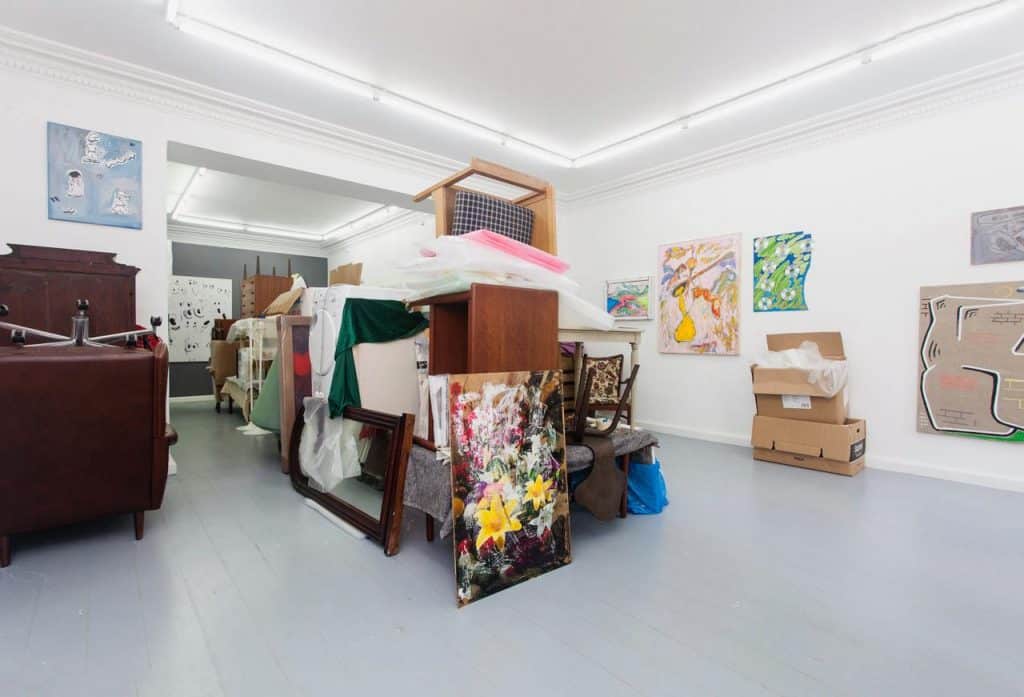 Where do you see the future of the art fair and the art market in general heading?
The short answer is that I believe art, crafts, and creativity will always be a part of human endeavor. Also, the more and more specialized and professional approach to this concept, I see from certain contemporary artists, shows signs of a promising future.
How does digitalization affect the dynamic of your business?
No doubt the digital era has created a sense of speed that sometimes creates a certain frantic movement, where people can flick easily onwards to the next  visual 'fix'. I am for the slower process of meeting the artwork with a glass of wine, spending at least a few minutes before casting a verdict. We are in a fast-paced world, where nobody has time to delve into something for longer than a brief instant. I find it frustrating that people pass judgements so fast. Good art takes time. I strongly encourage people to engage in art by visiting galleries, and seeing the artworks with intimate nearness, as details often get lost in photos. The good story behind a work of art can be very difficult to transmit as a jpg. image and thus the storytelling easily evaporates amongst the vast amount of photos shared from hundreds of profiles online. The true gems can be difficult to notice, when you are up against this overload. However, the digitalization undoubtedly also gives people a voice and a chance to be seen and heard. You can connect with the whole world from your living room, and in that sense it is a democratic tool, that gives everyone a fair chance to be seen and acknowledged.
What are your future plans for the gallery?
Wait and see….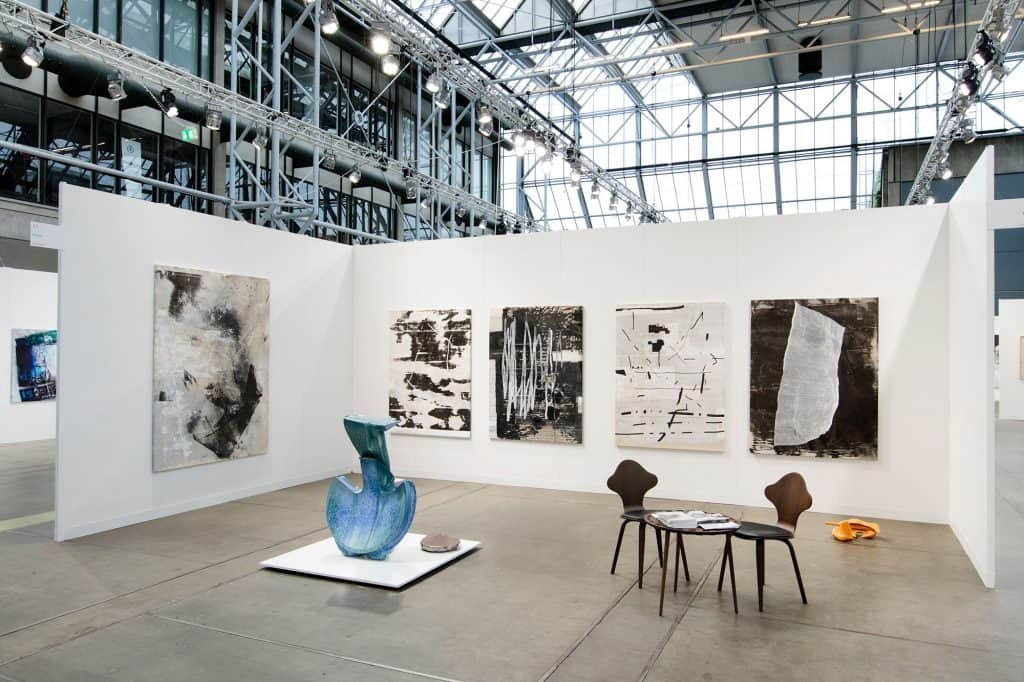 Read More