Articles and Features
Lost (and Found) Artist Series: Agnes Pelton
By Shira Wolfe
"Agnes Pelton was a visionary symbolist who depicted the spiritual reality she experienced in moments of meditative stillness."

Whitney Museum of American Art
Artland's Lost (and Found) Artist Series features artists who were originally omitted from the mainstream art canon or largely invisible for most of their careers.
This week, we take a look at Agnes Pelton, the modernist painter who depicted her experience of the spiritual reality she was exploring all her life. Following the recent rediscovery of her contemporary, abstract artist and mystic Hilma af Klint, Agnes Pelton now joins Modernism's pantheon.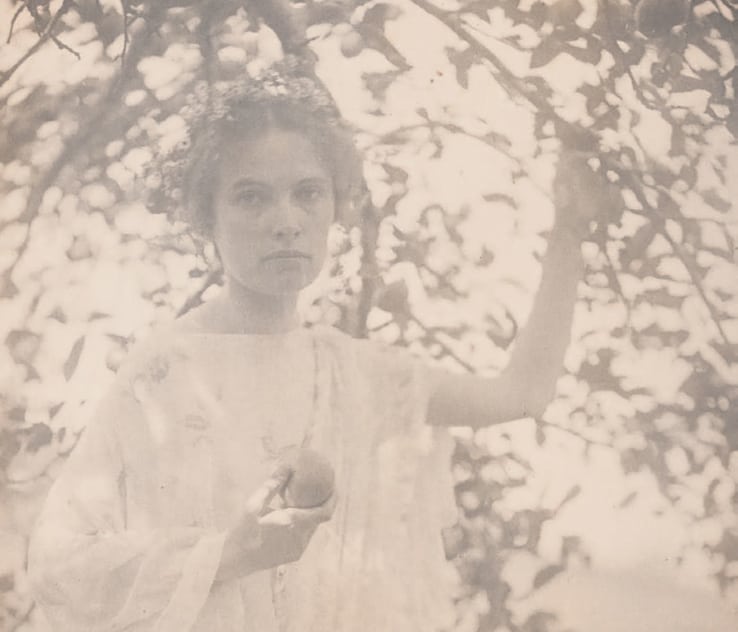 Who was Agnes Pelton?
Born in 1881 in Germany to American parents, Agnes Pelton and her family moved back to the United States when she was a child. They lived in Brooklyn, New York, in the family home belonging to Pelton's grandmother, suffragist Elizabeth Tilton. When her father died of a morphine overdose in 1891, Pelton remained living with her mother and grandmother, while being haunted by the family's troubled and scandalous past. Elizabeth Tilton had been at the centre of one of the biggest sex-scandals at the time – she had an affair with the well-known pastor and abolitionist Henry Ward Beecher, who naturally preached celibacy and morality in his sermons. When the affair was made public Tilton's husband sued for "alienation of affection" but lost in court, doubling his humiliation and estranging him from New York society and the church. This event would cast a shadow over Pelton's life. In her words, "it cramped our whole life and it also cramped mine."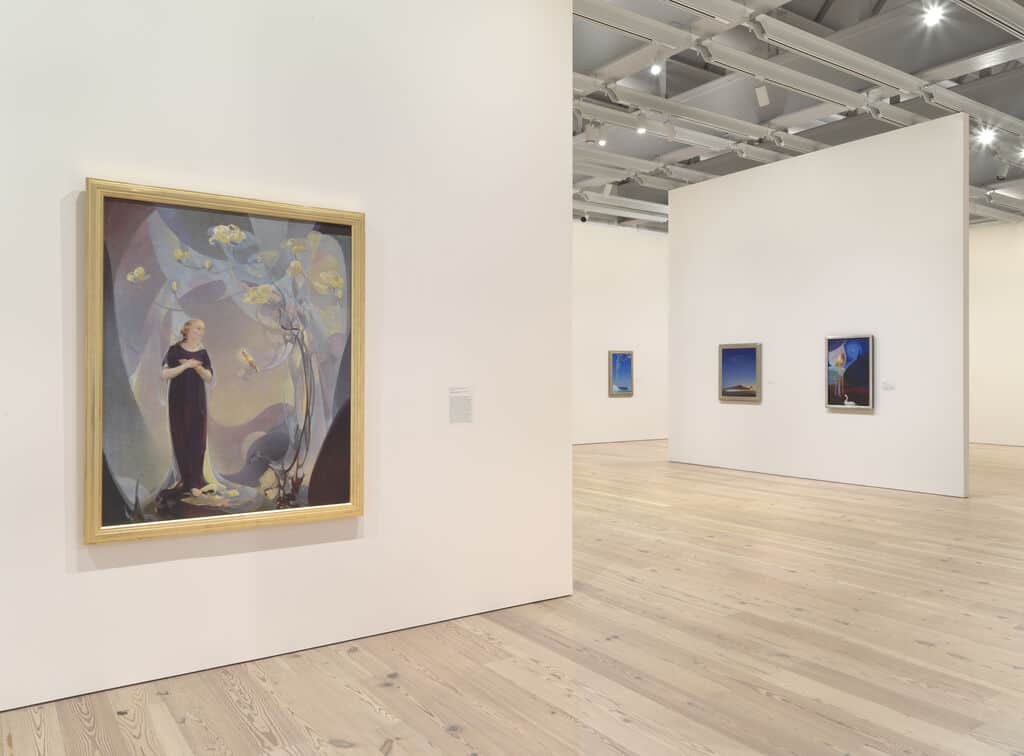 Growing up inclined to bouts of melancholy, the young Pelton found comfort in art and spirituality. She attended the Pratt Institute and studied there under Arthur Wesley Dow, who also taught Georgia O'Keeffe. Dow believed in art being an expression of the artist's experience as opposed to being illustrative and passed this idea on to his students. Pelton painted portraits for money, but her real passion lay in painting Symbolist-inspired canvases. In her early works, the "Imaginative Paintings" of the 1910s, she painted topics common in Symbolism such as the solitary female figure communing with nature. Later in life, Pelton would discard these works as insincere. In this period of the 1910s, it seemed she was on her way towards a successful art career: her art was showcased in the sensational Armory Show in 1913 – famous for debuting Marcel Duchamp's Nude Descending a Staircase – and she was also part of a Symbolist group supported by the Knoedler Gallery. However, she would make a radical change in 1922.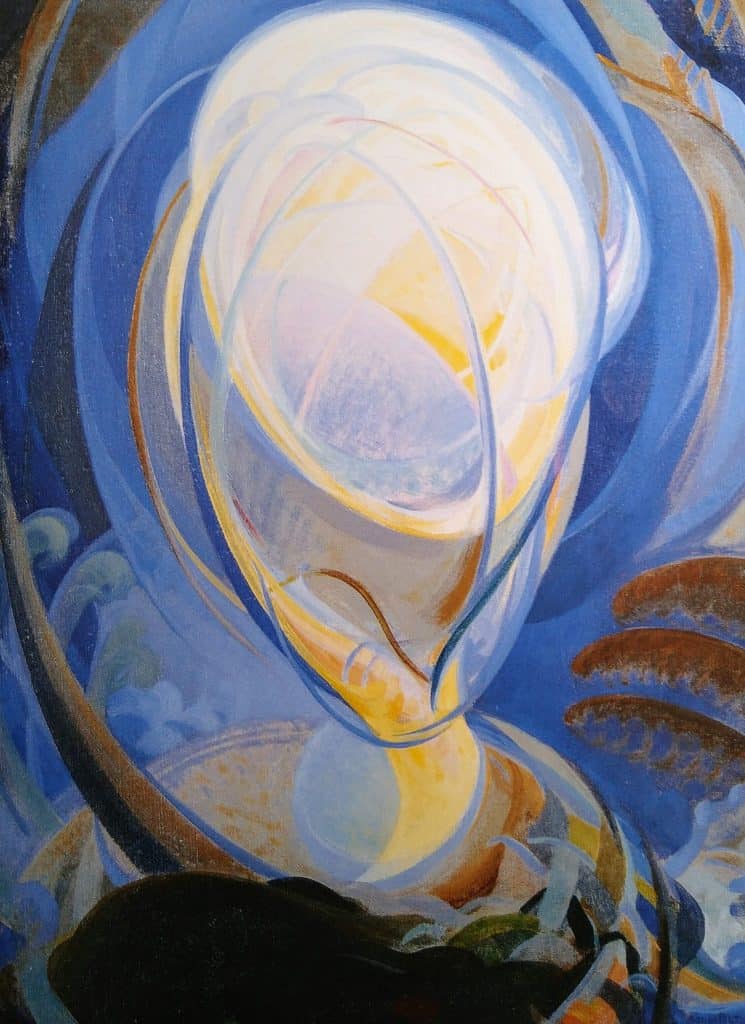 Moving to Long Island, the Mystical Turn
Pelton's mother died in 1921, and in 1922, she decided to move into an abandoned windmill on Long Island. In doing so, she retreated deep into herself, was very isolated, and cut ties to the art world. During this period, she developed an interest in Theosophy, the religion developed by Russian immigrant Helena Blavatsky which claimed that the purpose of human life is spiritual emancipation. Pelton was also greatly drawn to the philosophy known as Agni Yoga, branching off from Theosophy and based on the idea that fire symbolised life force and the spiritual journey to harmonious divinity.
Influenced by all these ideas about accessing an abstract "Divine Reality" which lay at the root of all perception, Pelton started experimenting with abstraction to depict spiritual vibrations.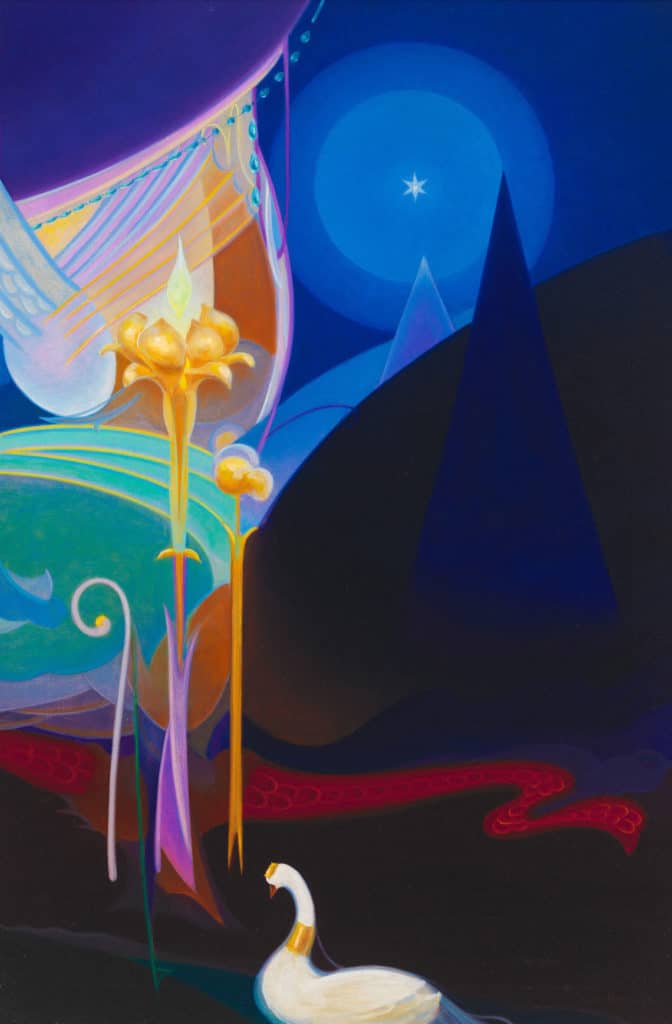 By 1925, she had established her artistic vocabulary incorporating symbols that were part of the mystical literature she read, such as stars and mountains. Her work, then, became a combination of abstract forms and recognisable symbols. She was very serious about this work in abstraction, but it was also difficult for her – at times, she could only paint one day a week, when inspiration came. Meanwhile, she made ends meet by painting realistic portraits and landscape paintings to sell to tourists.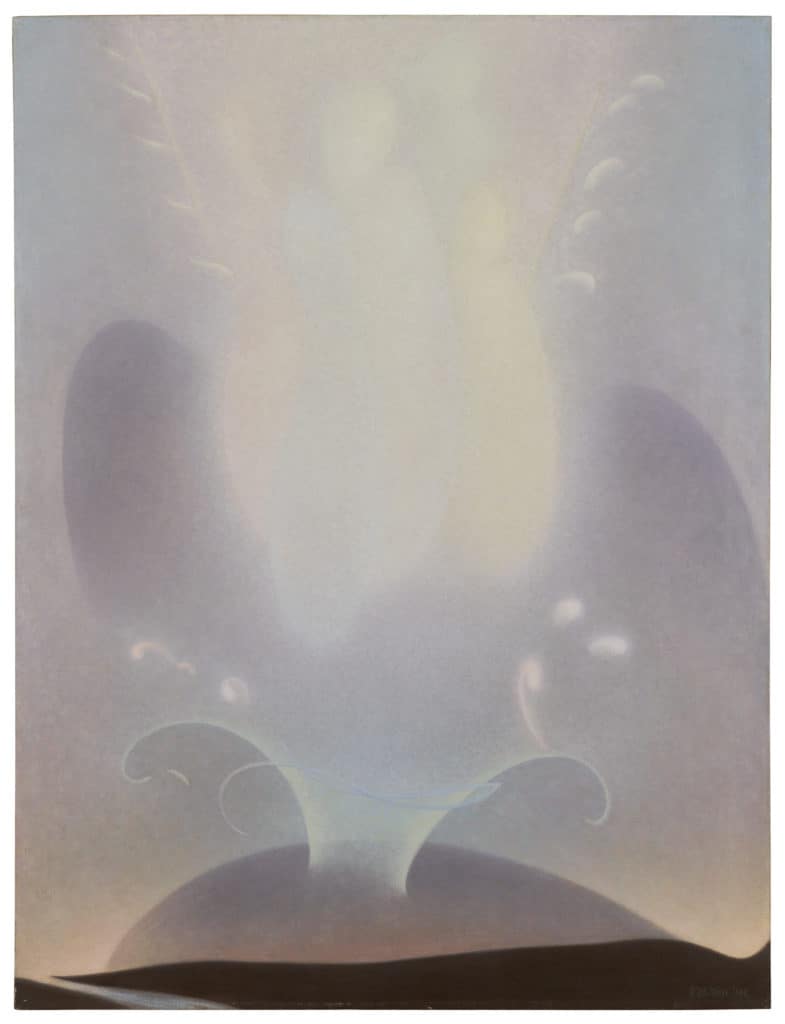 Agnes Pelton's Desert Move
In 1932, when she was 50 years old, Pelton moved to Cathedral City, California, a small desert town outside of LA. She was attracted to the Southern California region because of the spiritual colonies there, but also by reason of the desert qualities, with all its emptiness, the vast expanse of space, and the particular light.
Her paintings from this period show how Pelton was influenced by the desert landscape, as they seem to emanate a soft glow reminiscent of that late evening or early morning light in the desert. Throughout her career, Pelton always invented new shapes and compositions, without ever repeating herself. This is due to the fact that she created from her own visions and spiritual experiences, capturing a different one each time. The one exception to this is the work Light Center, first painted in 1947-1948, which depicts a hovering glowing oval suspended between sky and earth as a symbol for infinity. She returned to this image in 1961, the year of her death, when she created a new version of the same composition.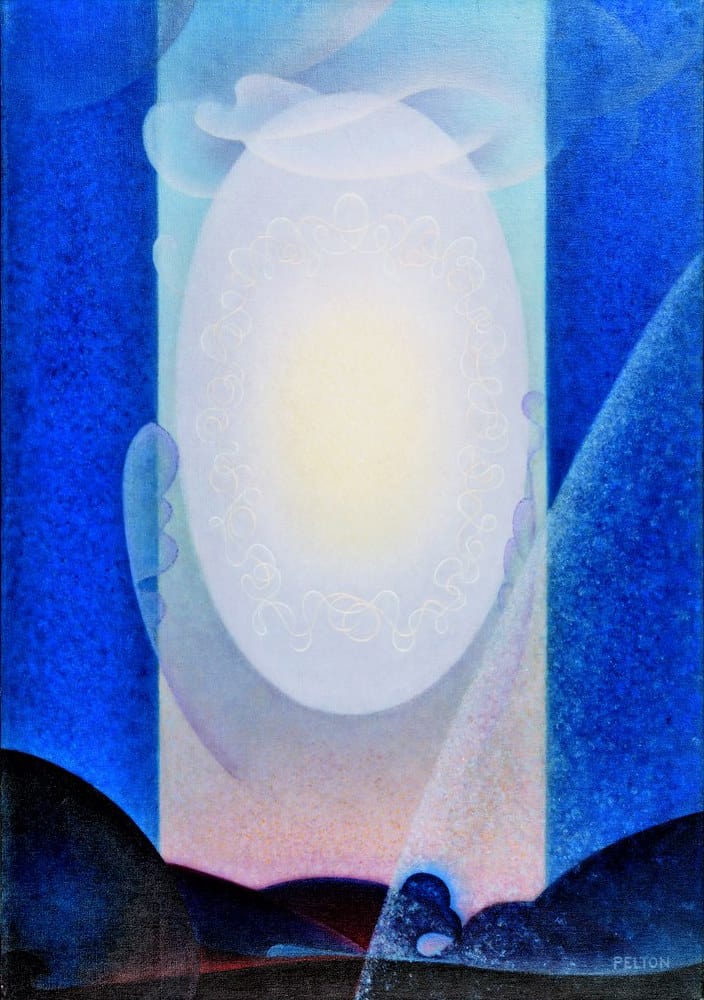 Rediscovery and legacy
Pelton did not experience widespread success or recognition in her lifetime, while her contemporary Georgia O'Keeffe, for example, who lived and worked in a similar type of remote geography and also explored similar topics, became the one to capture the zeitgeist. Pelton did not seek fame and did not have many connections to other people, let alone to the art world, but really worked for the purpose of her own spiritual journey and discoveries. That being said, she did show her art a few times during her lifetime, at institutions such as the San Diego Museum of Art, the San Francisco Museum of Modern Art, the Crocker Art Museum and the Santa Barbara Museum of Art. After her death, her works fell into oblivion.
In 1986, Pelton's works were included in the landmark show "The Spiritual in Art: Abstract Painting 1890–1985" at the Los Angeles County Museum of Art, and in 1995, a one-person show was organised by the Palm Springs Museum, not too far from Cathedral City where she used to live. Today, Agnes Pelton is experiencing a big moment. A year after the blockbuster exhibition of Hilma af Klint's groundbreaking abstract art at the Guggenheim New York, the exhibition "Agnes Pelton: Desert Transcendentalist" opened at the Whitney Museum of American Art on 13 March 2020, the very day that most of the world went into lockdown due to the coronavirus pandemic. In this surreal new world, Pelton's transcendental works seem to speak to people more powerfully than ever before. The world has gained one more fascinating abstract female artist whose work turns out to be timelessly relevant for this day and age.
Relevant sources to learn more
Whitney Museum of American Art
Palm Springs Life
KCRW
For other Lost (and Found) Artists, see:
Hilma af Klint
Gertrude Abercrombie
Samia Halaby