Articles and Features
Paul Poiret: Life and Designs of the King of Fashion
By Adam Hencz
"I am an artist, not a dressmaker."

Paul Poiret
Who was Paul Poiret?
Paul Poiret was an innovative French couturier who dressed Paris' finest before World War I. He epitomized Art Deco fashion and is credited with freeing women from corsets as well as introducing new silhouettes like the hobble skirt, harem pants, and lampshade tunic. Much of modern fashion was born with Paul Poiret, from the spectacle of the runway to the idea of fashion brands as a means to promote a luxurious lifestyle. Influenced by the sleek lines and draped constructions of the Japanese kimono and Middle Eastern caftan, Poiret also introduced a new dramatic palette and unprecedented combinations of colors to fashion design, elevating the status of couture to an art form. He would ultimately become dubbed as the King of Fashion of his time, to the extent that his memoirs, My First Fifty Years, released in 1931, was also published asThe King of Fashion. However, as the years went on, his inability to adapt to new movements in modernity led to the collapse of his company.
Biography of Paul Poiret
Paul Poiret was born on April 20, 1879, in Paris. As a son of a cloth merchant, Poiret lived with his parents and his three sisters in an apartment above the merchant shop. Their interest in the arts and fashion was evident throughout the household as his parents embellished their home and country house with whatever artworks they could afford.
Poiret was already interested in fashion and found pleasure in scanning magazines and catalogs; he also enjoyed going to the theater and art exhibits. After his graduation, at the age of 18, he apprenticed to an umbrella manufacturer, where he would start sketching and creating small dress models using the discarded silk scraps. His fashion design career began at the turn of the 20th century, selling drawings of his fashion designs to couture houses that would use them as inspiration for their collections. He was snatched up by Jacques Doucet, one of the most prominent couturiers in Paris at that time. A few years later, he was welcomed in the elite of the industry, as an assistant designer at the House of Worth under Charles Worths' sons Gaston and Jean-Pierre. To his disappointment, Poiret was expected to design and create practical garments there. It was in fact the lack of creative freedom that prompted him to found his own Maison de couture in 1903 in Paris. In 1905, Poiret married Denise Boulet, a slender and youthful woman he had known since his childhood. Denise, with her thin figure and unconventional beauty, would become Poiret's muse.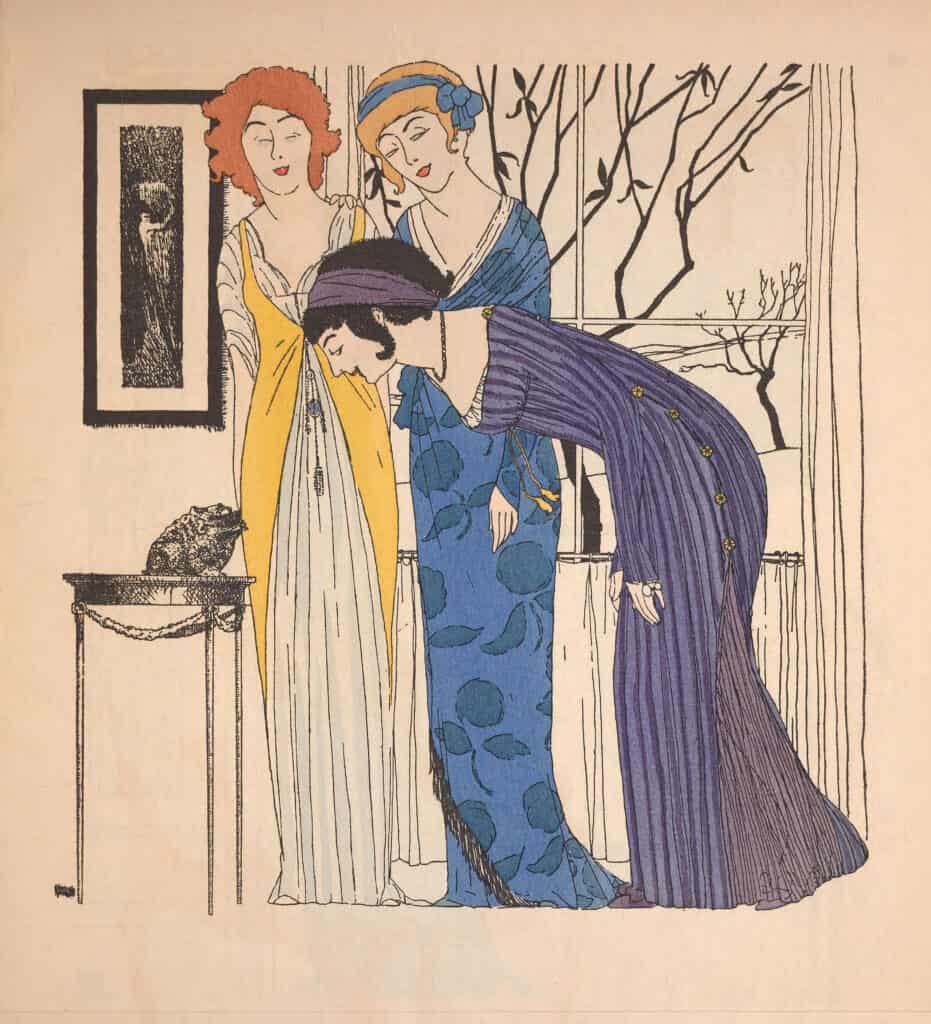 While expanding his brand worldwide, Poiret would go on tours with fashion models presenting his clothes, from America through Europe and Russia to the Middle East. Poiret not only knew how to design commercially successful clothes but also knew how to market them, making his business model the blueprint for the contemporary industry. He was the first couturier to introduce his own fragrance, to align fashion with interior design and by doing so promoting the concept of a total lifestyle. In 1911, he established a perfume and cosmetics company named after his eldest daughter, Rosine, and a decorative arts company named after his second daughter, Martine.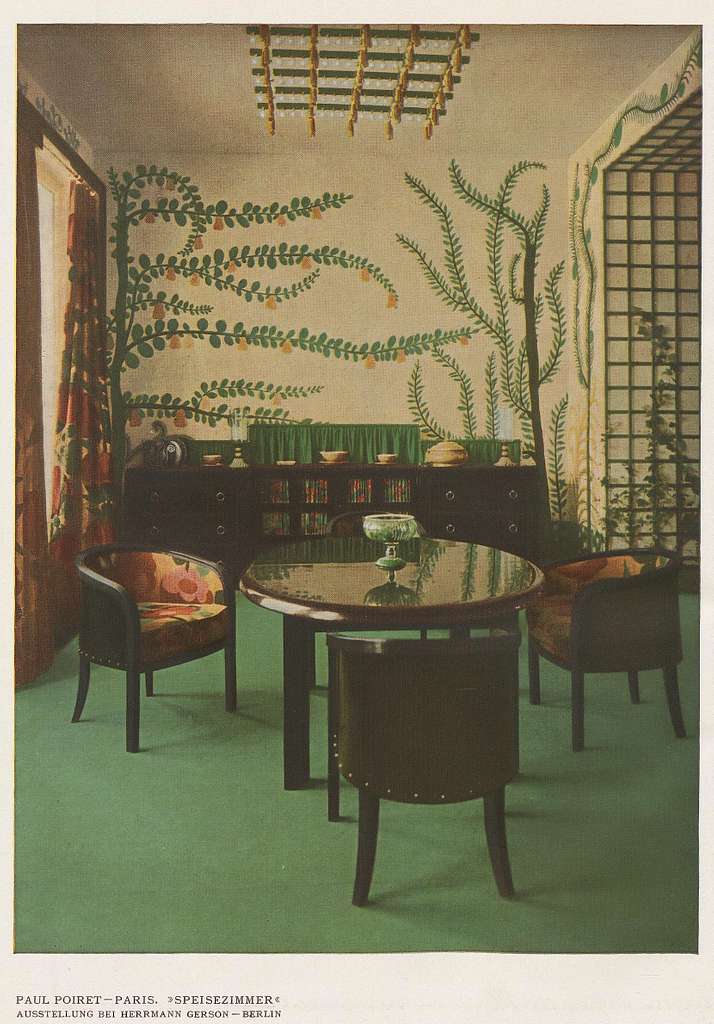 When World War I broke out, he closed his fashion house and enlisted in the ranks of the French army. Although he created many designs and decorated three barges in Art Deco style for the 1925 Paris World fair, his popularity waned after the war and his business never recovered. Although determined to reclaim his former pre-eminence, Poiret organized luxurious fashion parties and extravagant exhibitions which instead brought his empire to fall into ruins. Bitter and unable to reinvent his designs and catch up with the new waves of modernity, he retired to Provence and spent his last years devoted to painting.
Paul Poiret Signature Looks
Learn more about the famous designs that made Paul Poiret an icon of Art Deco.
Kimono-sleeved coat
Hobble skirt
Lampshade dress
Relevant sources to learn more
You may also like:
Art Deco Design: Meet the Most Influential Designers
Top 10 Most Iconic Art and Fashion Collaborations
Artistic Collaborations: Elsa Schiaparelli & the Early 20th Century Avant-garde
Wondering where to start?