Articles and Features
Top 10 Most Iconic Art and Fashion Collaborations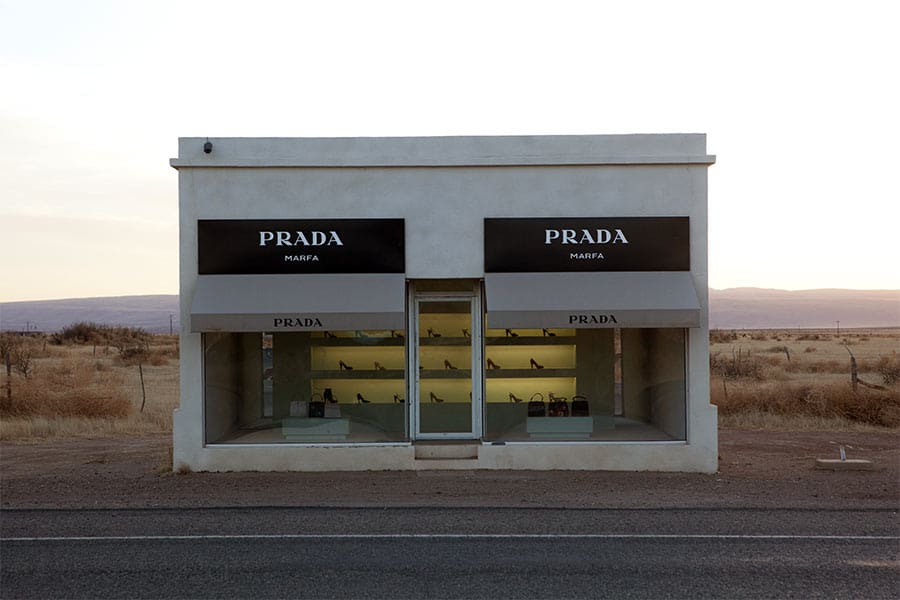 By Maike Moncayo
Art and fashion are two fields of ongoing innovation and creative expression. Yet they are decidedly distinct from another: while art is free from any restrictions, fashion is bound to the demands of a fast-paced industry. Naturally, fashion designers have repeatedly turned to art to imbue their creations with this flair of artistic freedom, giving way to sensational art-meets-fashion collaborations. Follow along some of the most iconic pairings between these two worlds…

1. Elsa Schapiarelli x Salvador Dalí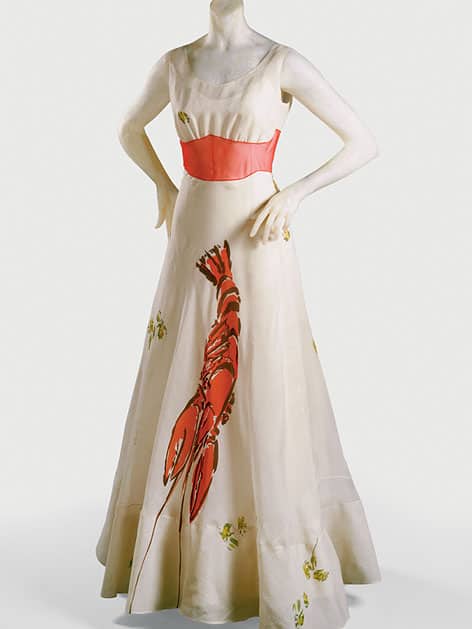 The "Organza Dinner Dress with Painted Lobster" is probably one of the earliest collaborations between a fashion designer and an artist. Designed by Elsa Schiaparelli and Salvador Dalí, this quirky, yet elegant piece is the result of a fruitful collaboration between these two creative minds. Worn by Wallis Simpson for a Vogue spread in 1937, the dress is considered to be one of the most iconic garments of that era.

2. Longchamp x Tracy Emin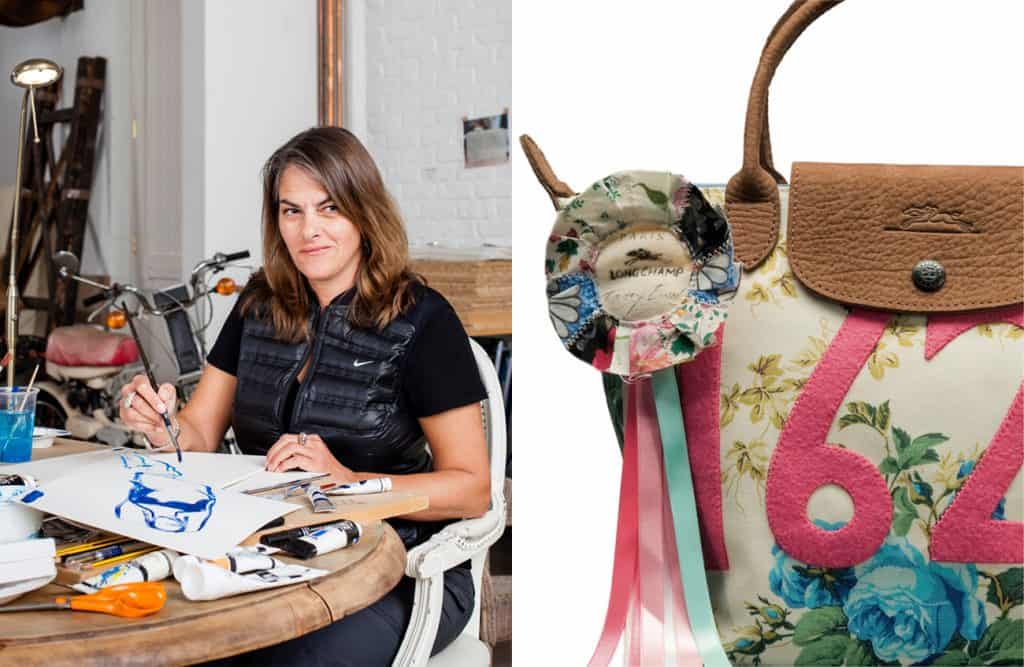 Dubbed as "monster bags" by some critics, this accessory line was designed by Tracey Emin in collaboration with Longchamp. Coinciding with their 10th anniversary, the French luxury brand invited the British artist to design a bag collection that featured some of her signature techniques, like patchwork, destroyed textiles, and painting. Drawing from Emin's confessional work, the designer bags were linked to a love story, in which a woman would travel from one city to another in search of an "international love".
3. Rei Kawakubo x Merce Cunningham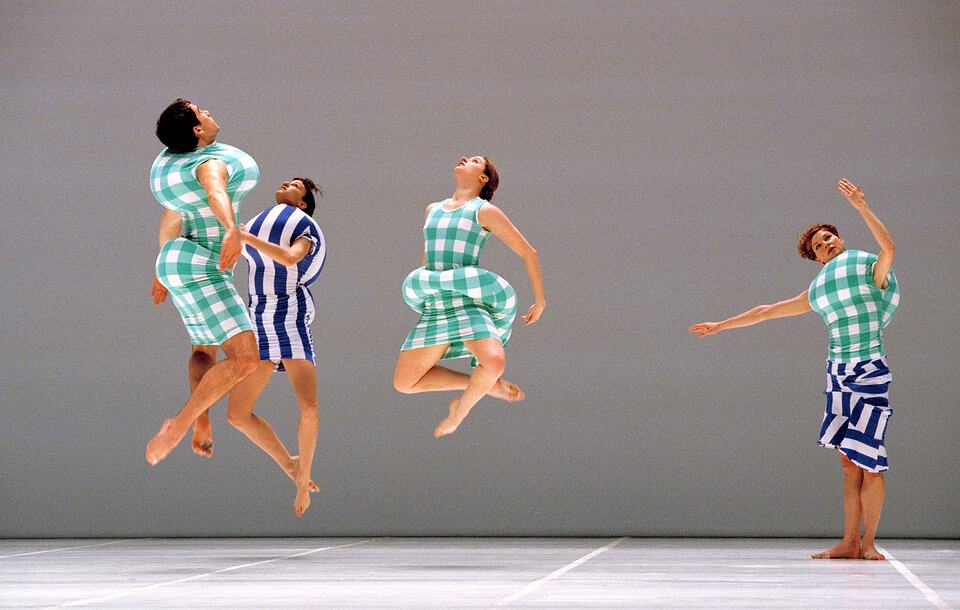 As the creative director of Comme des Garçons, Rei Kawakubo has always been known for her concept-driven approach to design that blurs the lines between fashion and art. Inspired by legendary choreographer Merce Cunningham, she created the groundbreaking 'Body Meets Dress, Dress Meets Body' Summer/Spring collection in 1997. A stunning interplay between contemporary dance and avant-garde fashion that reimagines the body.

4. Louis Vuitton x Richard Prince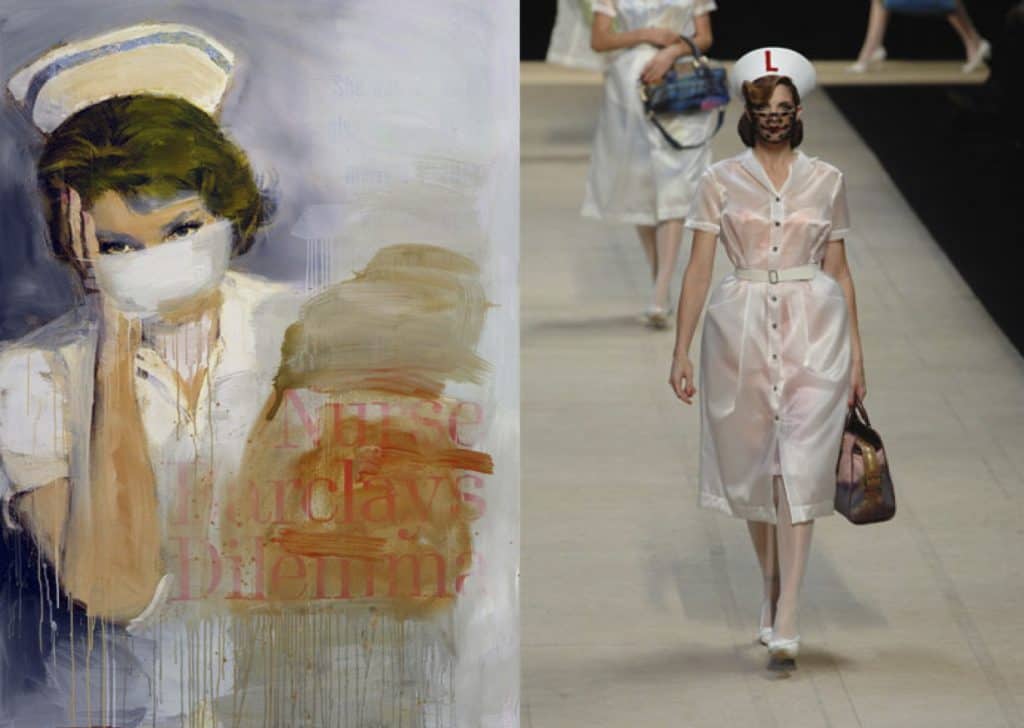 For the Spring/Summer 2008 Louis Vuitton collection, Marc Jacobs and Richard Prince decided to bring the artist's recent iconography to life. A nod to his famous Nurse paintings, the models walked down the runway dressed in see-through nurse dresses. Other references to Prince's art were worked into the LV bags – a coup that had previously proven successful with the famous Takashi Murakami x LV bag collection, as we will see in the following.
5. Yeezy x Vanessa Beecroft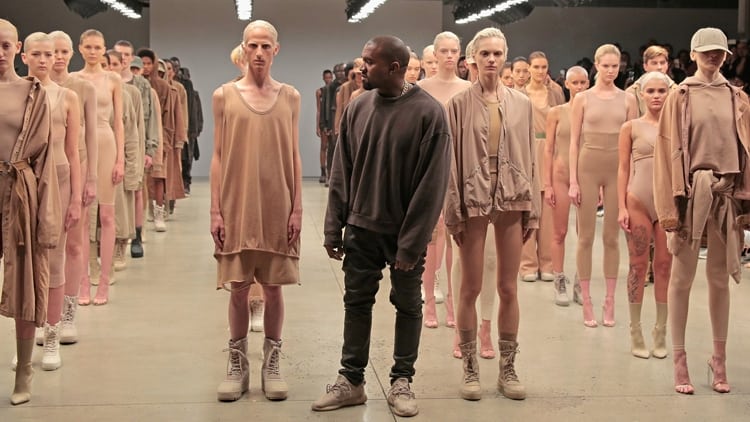 From dressing her performers in Gucci bikinis to collaborations with Louis Vuitton, Vanessa Beecroft was no stranger to the fashion world when Kanye West invited her to collaborate with him on his Season 3 Yeezy collection in 2016. Together they staged a performance for the Yeezy runway show, which showcased hundreds of performers dressed in West's uniform like designs.

6. Prada x Michael Elmgreen & Ingar Dragset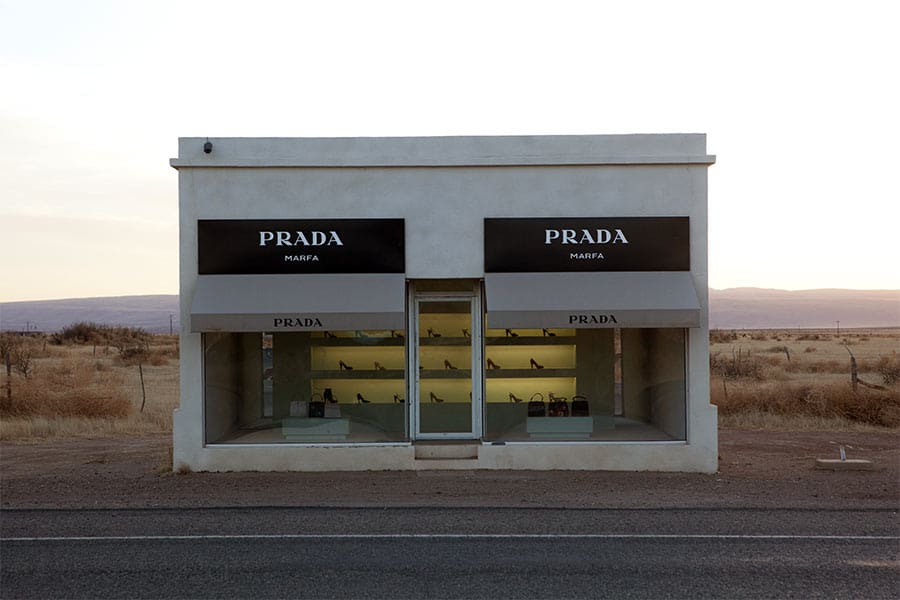 Set against the stunning scenery of the Texas desert, this site-specific installation is Michael Elmgreen and Ingar Dragset's ironic take on luxury shopping. Echoing the design of Prada stores you can find in the most elegant neighborhoods around the world, the installation, succinctly titled "Prada Marfa", displays the brand's Spring/Summer 2005 collection. Since its creation, the piece has become a site of cultural pilgrimage to art lovers, but also victim to repeated vandalism.

7. Alexander McQueen x Damien Hirst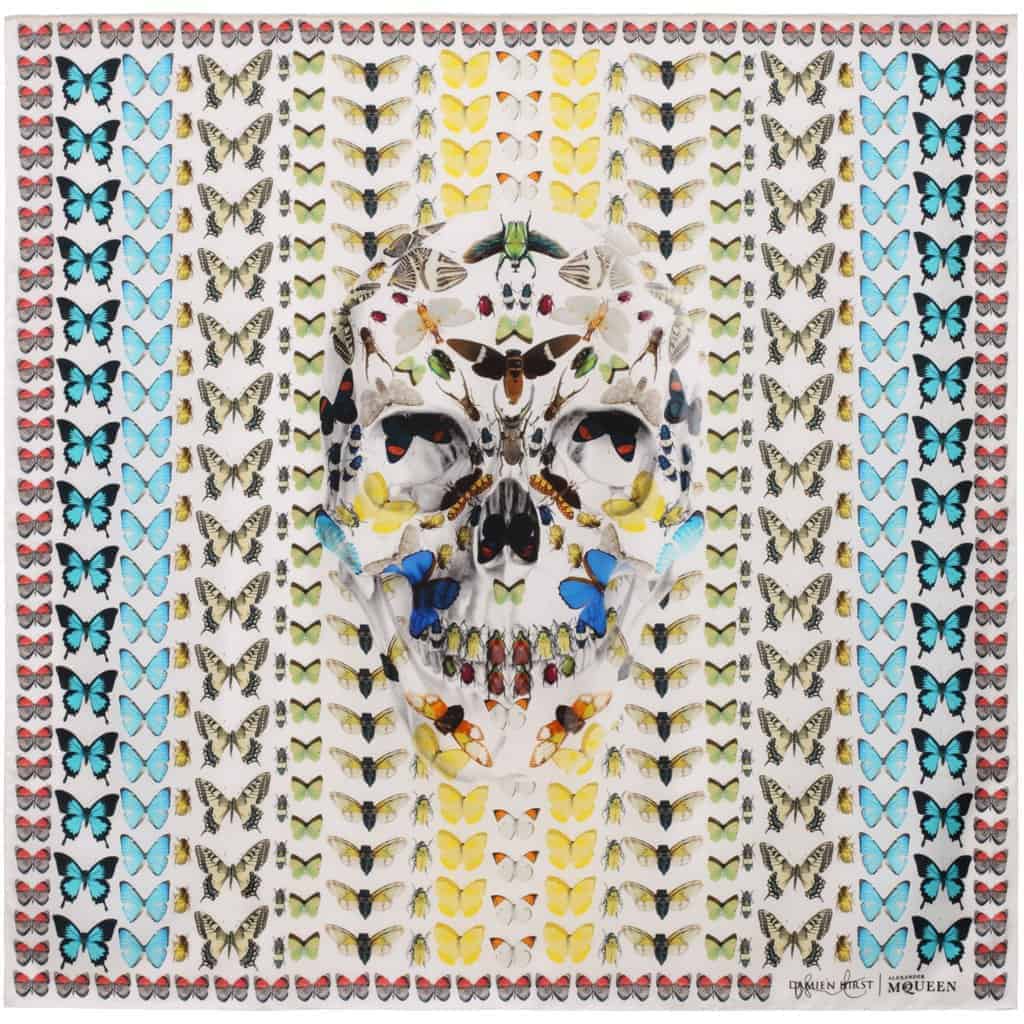 It was the shared skull iconography that prompted British fashion house Alexander McQueen to enlist controversial art market star Damien Hirst for a collaboration. To celebrate the 10th anniversary of the brand's iconic skull print scarf, Hirst created a limited edition of 30 designs adapted from his Entomology series. In this collection, the butterflies and insects that populate the artist's Dante inspired aesthetic are laid out to create Alexander McQueen's skull motif.
8. Stella McCartney x Ed Ruscha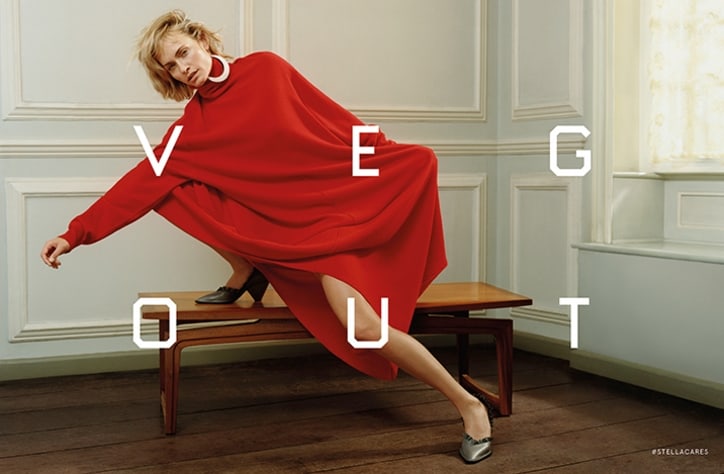 In 2016, American artist Ed Ruscha lent his signature style to Stella McCartney's winter campaign, #Stellacares. Reflecting the fashion designer's cruelty-free production ethics, the campaign images shot by photographer Harley Weir were superimposed with phrases such as "Meat-free" and "Veg out" in Ruscha's characteristic 'Boy Scout Utility Modern,' a sans serif style font, which he created in the 1980s and became a central component of his work.
9. Louis Vuitton x Takashi Murakami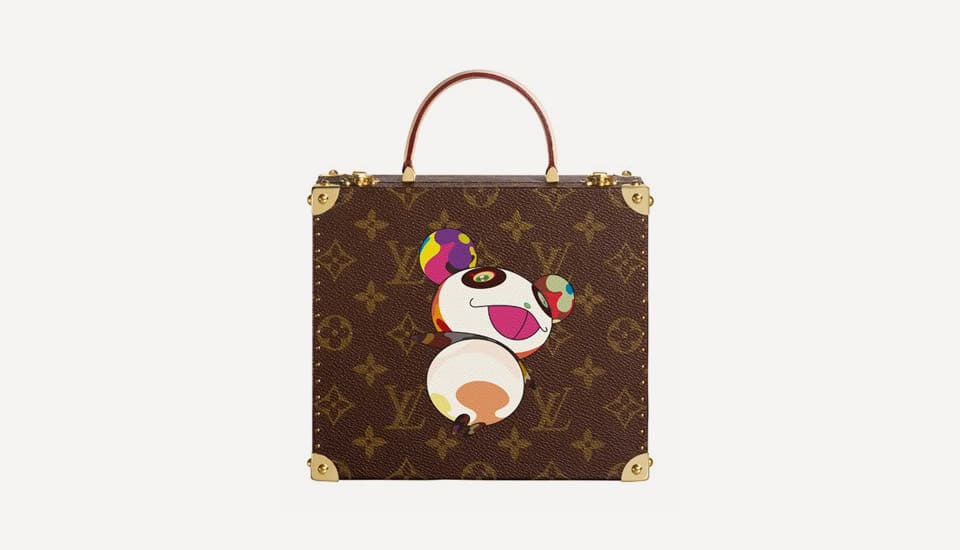 Probably one of the most commercially successful fashion-art collaborations, the 2003 Louis Vuitton x Takashi Murakami accessory collection revealed the economic potential that arises from a collision between fashion and art. Featuring a colourful LV monogram designed by the Japanese pop artist, these bags can safely be considered to be some of the most paradigmatic It Bags of the 2000s.

10. Raf Simons x Robert Mapplethorpe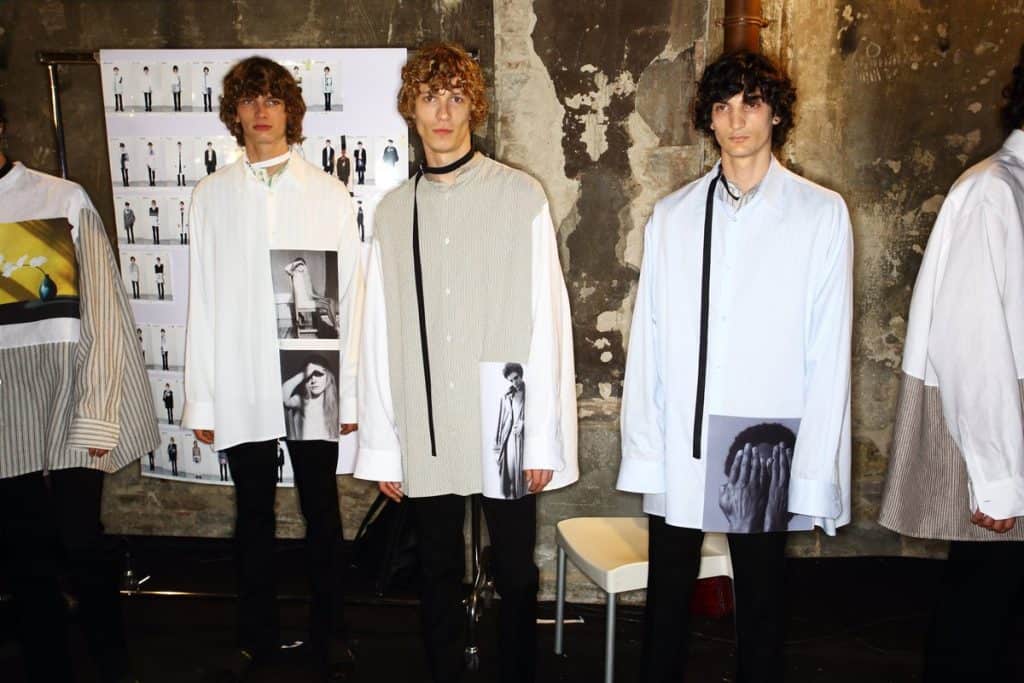 Shown at the Pitti Uomo in 2017, the Spring/Summer men's wear collection by Raf Simons took inspiration from Robert Mapplethorpe's incredible photography. Some of the artist's seminal pieces like his Patti Smith portraits, as well as lesser-known, erotic photographs were worked into the garments in print form. But Mapplethorpe's art was also present in more referential ways, like in the white wide-necked shirts that could be seen on the runway in reverence to Smith's androgynous style. Incidentally, it was the Robert Mapplethorpe foundation that reached out to Simons, allowing him to go through the photographer's archive in order to translate his transgressive work into fashion.
You may also like:
Artistic Collaborations: Elsa Schiaparelli & the Early 20th Century Avant-garde
Paul Poiret: Life and Designs of the King of Fashion