Articles and Features
Art Deco Design: Meet the Most Influential Designers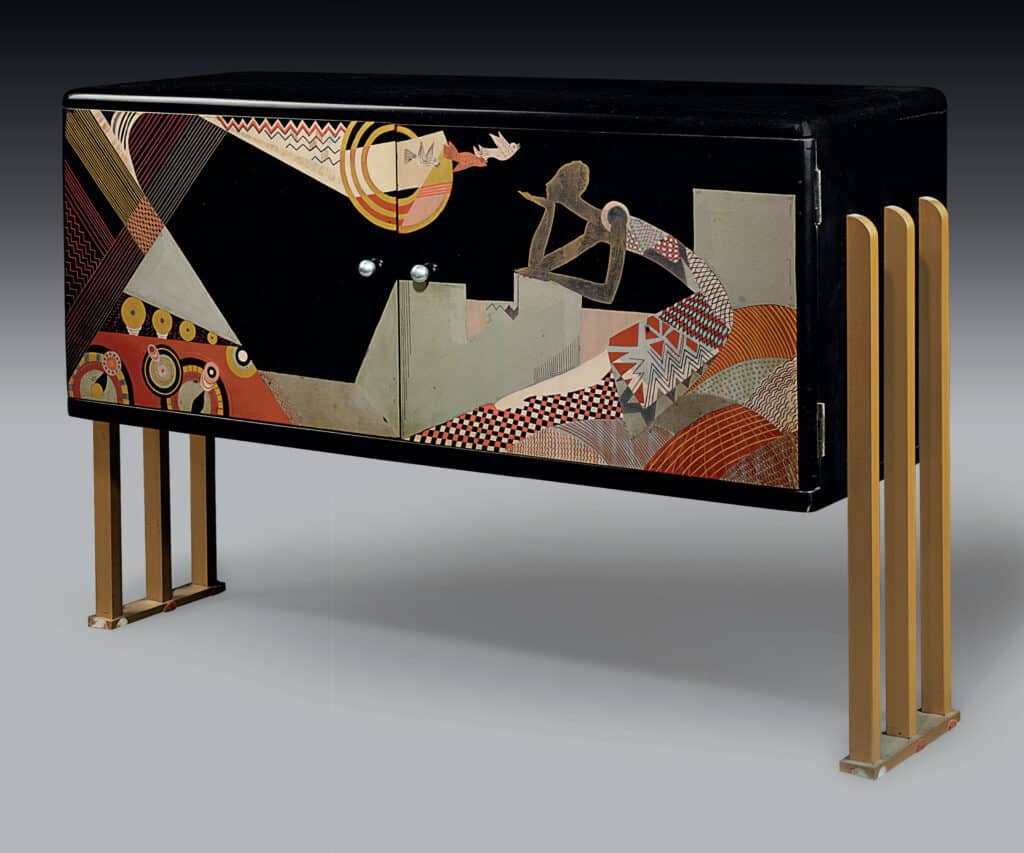 The recognizable aesthetics of Art Deco design defined the beginning of the 20th century. Artists and designers of the period were driven by innovation in the use of materials, patterns, and techniques. It was an experimental era in all forms of creative expression. Drawings and paintings turned commercial through magazines and advertisements. Trends in jewelry and fashion design were spread through theatre and actresses were the trendsetters of the time. 1920s Art Deco Furniture and interior design were influenced by Asian aesthetics introducing new materials and production techniques.
Artists Who Set the Trend for Art Deco Design
In this article, we explore the creative expression of some of the most memorable designers of the Art Deco era, from iconic fashion illustrators to glass and jewelry designers, to masters of Art Deco home and office interiors.
1. George Barbier
George Barbier was an illustrator born on 16 October 1882 in the French city Nantes. His first exhibition in 1911, when he was age 29, marked the breakthrough in his career. Since then, he received commissions to design theatre and ballet costumes, make illustrations for books and posters, and Haute couture fashion. For a long period, Barbier was an important member of an elite circle of french artists and designers of the period. Vogue nicknamed that group 'The Knights of the Bracelet', because of their fashionable and flamboyant style. A true multitalented creator, during his career, Barbier designed jewelry, wallpapers, and glass, made illustrations, and wrote essays for acclaimed and prestigious french magazines.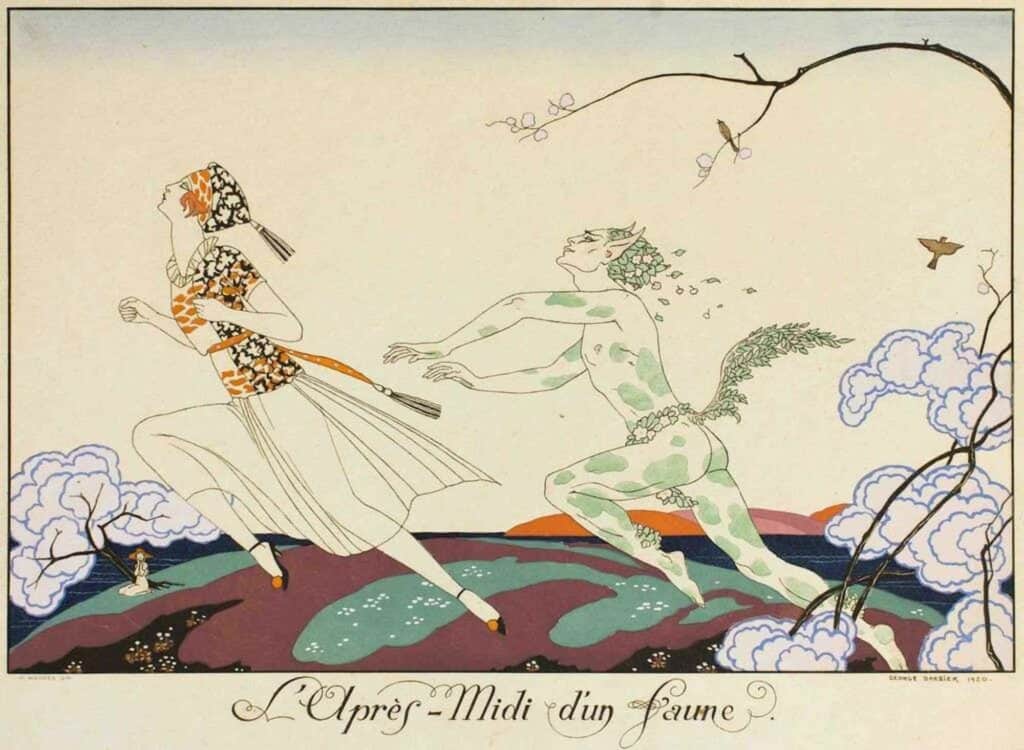 2. Paul Poiret
Fashion designer and master couturier Paul Poiret was born in Paris on 20th April 1879. As a son of a clothing merchant, Poiret grew up in a house filled with art and design objects. After graduating high school, Poiret started working as an apprentice with an umbrella manufacturer, then became an assistant designer for one of the most famous design houses at the time, until his creativity and entrepreneurship brought him to start a design house on his own. He enjoyed success very fast, mainly because of his great marketing ideas. He traveled around Europe, America, Russia, and Middle East with his models to present his new designs. He aligned fashion with interior design while he was also designing fragrances and cosmetic products and that made him a pioneer designer promoting the concept of a total lifestyle. Still, he has become best recognized for his innovative fashion design. In particular, he stopped using corsets in his designs and introduced new silhouettes and colors inspired by his travels to the Middle East. Hobble skirt, harem pants and lampshade tunic were some of his most popular designs. He enjoyed continued success in the first two decades of the 20th century. Unfortunately, Poiret wasn't able to adapt his designs to new trends and social streams after World War I, so that marked the end of his successful career.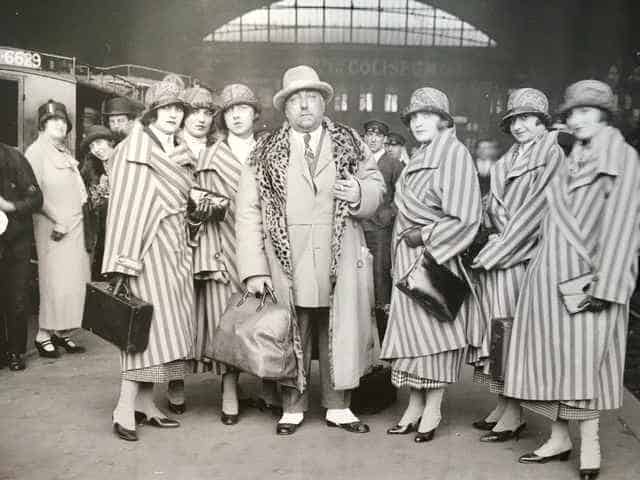 3. Erté
Erté was born as Roman Petrovich Tyrtov in St. Petersburg in 1892 to a noble Russian family. A talented artist and designer, in 1910 he moved to Paris where he became known for his theatrical costumes, jewelry, and graphic design work. In 1915, he started making illustrations for Harper's Bazaar magazine which made him known in the artistic circles of Paris at the time. Working for a couple of years with Paul Poiret heavily influenced his artistic style and expression characterized by Art Deco aesthetics. He died in Paris in 1990.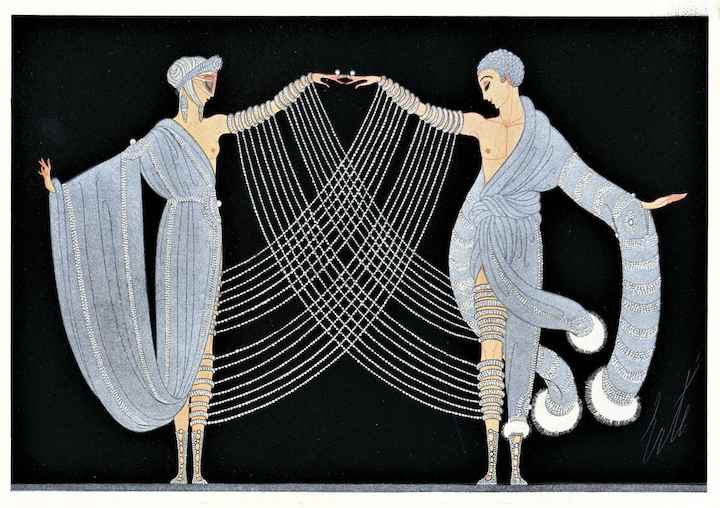 4. Georges Lepape
Georges Lepape was born in Paris on the 26th of June, 1887. After finishing his education in fine arts at Parisian Ecole des Beaux-Arts, soon he started working for the iconic artist and fashion designer Paul Poiret. He developed his portfolio in different mediums and techniques: paintings, illustrations, and designing clothes. His artistic style was under influence of his peers but his work was distinctive for its Eastern motives, graphic stylization, and bold colors. In 1920, he exhibited his works in Paris in a major solo exhibition. Soon after that, he got invited by publisher Condé Nast to work in New York, where he would produce iconic cover illustrations for Vogue and Vanity Fair. One of his watercolor and ink illustrations has broken the auction record in 2016. Lepape died at the age of 83 in Bonneval, France.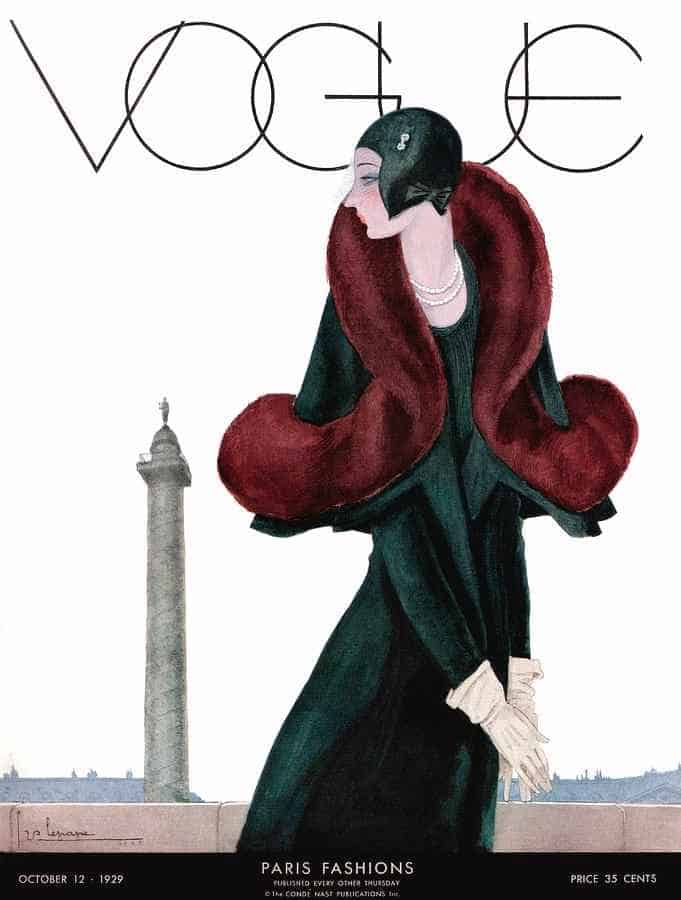 5. Emile-Jacques Ruhlmann
Émile Jacques Ruhlmann was one of the most notable furniture designers of the Art Deco era. Born in Paris on the 28th of August 1879, he was the son of a decorating contractor and took over the family business which he expanded into furniture design and interior decoration. His design aesthetic was in line with trends of the period, so it was common to see the neoclassical elements made of luxury materials such as exotic wood, ivory, and precious metals in his furniture. He became an icon of Parisian decor and got quite famous amongst the wealthy Parisian society, to the extent that during the 1925 Exposition Internationale des Arts Décoratifs et Industriels Modernes, the pavilion with his designs was one of the most sought-after. An unfortunate turn of the economy and the crash of the stock market in 1929 reflected negatively on Ruhelmann's company.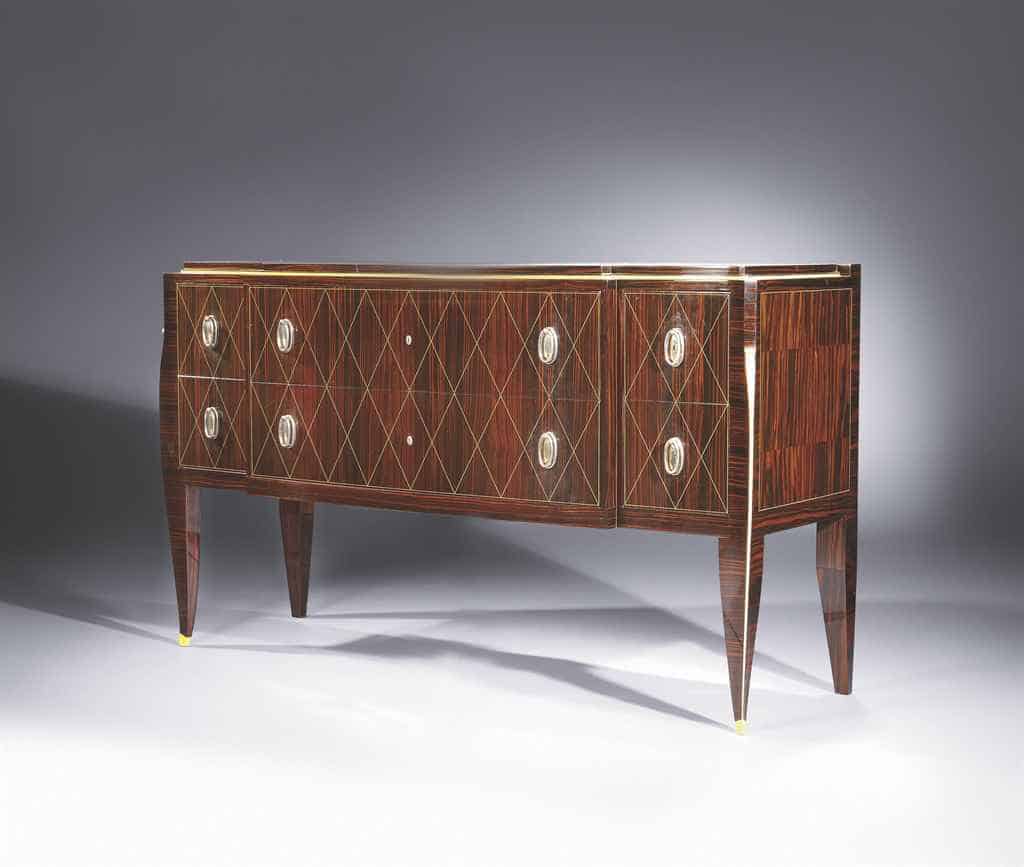 6. Sonia Delaunay
Sonia Delaunay was an artist, designer, and a key figure in the Parisian avant-garde movement, born in Ukraine on 13th November 1885. In early childhood, Sonya moved to St Petersburg to live with her wealthy uncle and his family. There, she enjoyed the perks of the Russian upper class and she had the privilege of traveling around Europe, visiting the museums and galleries, and learning about art. She was encouraged by her teachers to leave Russia and attend the Acadamy of Fine Arts in Karlsruhe in Germany. In 1905, Sonia moved to Paris where she found herself in the epicenter of the European art scene at the time. In the French capital, she learned from the works of Van Gogh, Gauguin, Rousseau, Matisse, and many others. During that period, Sonia also met Robert Delaunay, who would become her husband and co-founder of an art movement known as Orphism, and characterized by strong colors and geometric shapes. The Delaunays spent a period of time living in Spain during the First World War but they were facing financial difficulties and looked for ways to monetize their creative expression: Sonia expanded her portfolio with interior and fashion design, set costumes, film costumes, illustrations for fashion magazines, furniture, and her own textile label. In her later years, she became a very respected multi-media artist and until she died at the age of 94 in Paris.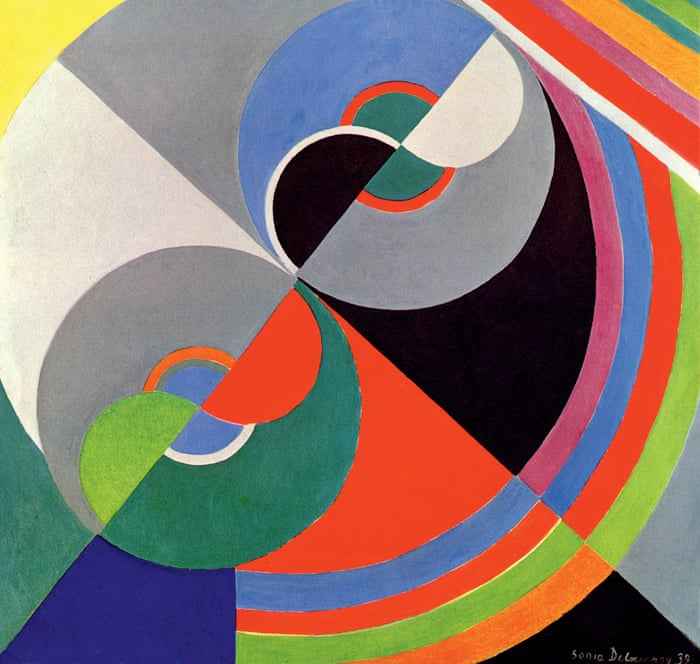 7. Jean Despres
Best known for his jewelry design, Jean Despres was born in Souvigny, France on June 15, 1889. His father owned a jewelry shop which had a strong influence on the young Jean. At the age of 16, he moved to Paris to apprentice with a goldsmith and jeweler, while in the evening he attended various drawing and painting classes. During the First World War, he joined the army's air force as a mechanic and thanks to his drawing skills soon became a draughtsman. The production of technical drawings left a strong influence on his aesthetics, which would be visible in his later jewelry design. After the war, he went back to his hometown and took over his father's business. For his designs, he was mainly using affordable materials, especially silver in combination with semi-precious materials such as coral, turquoise, and onyx – a clever decision in a period of post-war financial crisis. Despres' jewelry designs got quite popular and were adored and worn by celebrities such as Josephine Baker, Andy Warhol, and Paul Signac. In his later career, he also produced tableware and other types of silver goods. Since he did not want to take apprentices or share his craft, after his death in 1980 his jewelry shop closed for good.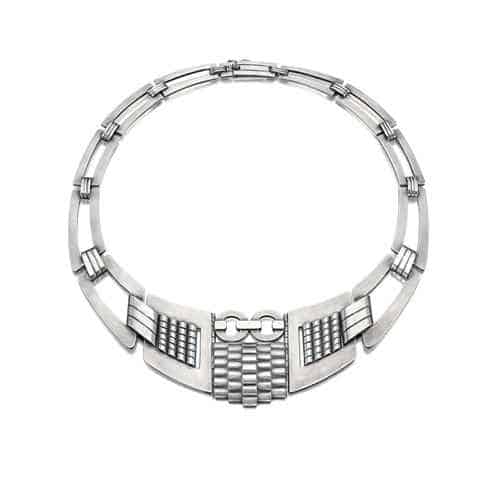 8. René Lalique
René Lalique was a jewelry and glass designer born in Ay, France on April 6, 1860. He studied art and design in Paris and London and founded his own design firm in Paris in 1885. His breakthrough as a designer happened during the 1900 International Exhibitions in Paris where he exhibited his Art Deco style combs and brooches. His designs had a very delicate and feminine aesthetic, and he was mainly looking for inspiration in the natural world, using motives such as animals, snakes, or insects. He was against the implementation of machine production and his jewelry was elegantly hand-made implementing precious stones and glass in design. In his later career, Lalique focused more on glass production, and in 1910, he establish a glass factory where he developed a style of molded glass with a frosted-looking surface, that would be later used for perfume bottles. His new designs were shown during the 1925 Paris Exhibitions and that greatly enhanced his popularity as a designer. After his death in 1945, his son continued successfully running the glass factory.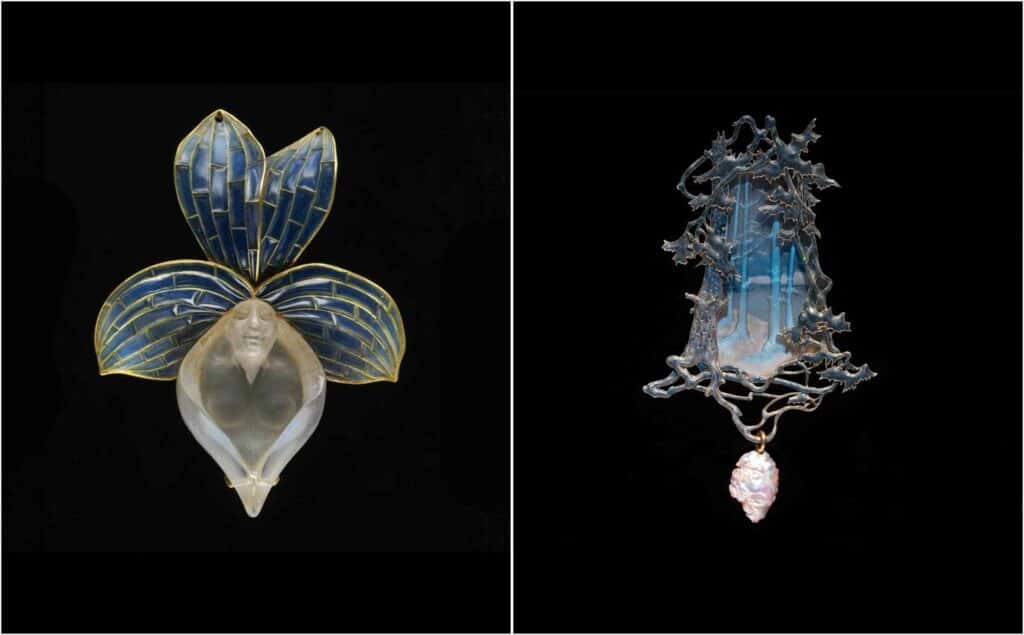 9. Jean Dunand
Jean Dunand was an artist and a designer born in Lancy, Switzerland on May 20, 1877. He was a very talented student, and during his art studies at the Geneva School of Industrial Arts, he received several prizes for his works. After finishing school in Switzerland, he moved to Paris, where he worked as a sculptor and copper craftsman. He used multiple mediums and materials for his designs, but he was mainly focused on making vases, plates, boxes, and jewelry. The peak of his career was the point when he started working with Japanese artist Seizo Sugawara, who though him how to use lacquer technique – which wasn't much known in the West at the time. After that, his studio grew rapidly to the point that he was able to employ up to 100 people. He was regularly showing his work in exhibitions and fairs, and for the 1925 Paris Exhibition, he designed the french Embassy's smoking room where the interior was entirely covered in lacquer panels. Nowadays, that room is accounted as a national treasure. Jean Dunand died in 1942.
Relevant sources to learn more
You may also like:
A Complete Guide to Art Deco Furniture
The Art of Design: Iconic Designer Chairs Everyone Should Know
Functional Art? Art, Design and the Fluidity of Genres
Tamara de Lempicka: Art Deco Artist and Symbol of Women's Liberation