Articles and Features
Sonic Investigations – Pushing the Boundaries of Contemporary Sound Art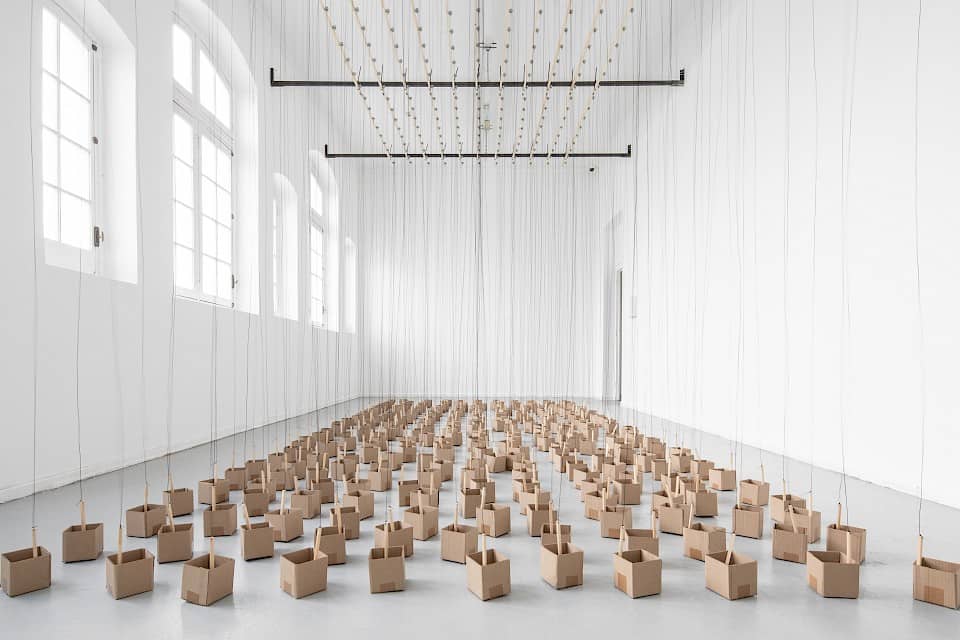 By Adam Hencz
"Sound is materially invisible but very visceral and emotive. It can define a space at the same time as it triggers a memory"

Susan Philipsz
Numerous theorists and historians have tried to define Sound Art and determine its beginnings. Although sound artists have been present since the early 20th century and the idea of exploring, and experimenting with auditory perception is rooted in ​​the works of Dadaists and Futurists, the term 'sound art' is relatively new.
Sound, however, is often not the primary element or medium: kinetic sculptures, programming, performance art and the deconstruction of natural elements like electricity are recurring factors and themes of site-specific sonic installations. The term sound art began to be used loosely in the avant-garde scene in the 1970s to describe sound-based projects that weren't traditional music. Still, there are many overlaps with contemporary classical composition, experimental music and improvisation. Conceptual artist John Cage's notorious piece 4'33" contributed greatly to the separation of musical composition and sound art while Max Neuhaus, another pioneer in the field of contemporary art and music, is credited with being the first to use sound as a medium for site-specific installations.
Explore a selection of contemporary artists, who build up the legacy of these masters and strenuously experiment with this time-based art form.
Haroon Mirza
Haroon Mirza has won international acclaim for installations that test the interplay and friction between sound and light waves and electric current. Being fascinated by altering electricity and transferring its characteristics to multiple senses, most recently Mirza has incorporated another natural force into his work: solar energy. In 2018 the artist unveiled Stone Circle, a large-scale outdoor sculpture commissioned by Ballroom Marfa, Texas, which will remain in the landscape for five years. The work consists of a circle of eight stones, placed around the ninth mother stone, mounted with solar panels that charge a bank of batteries to power a sound and light score that is activated with each full moon. On a full moon complex patterns of electronic sound and light are translated from energy generated by the Sun. In 2021, Mirza's The National Apavilion of Then and Now (2011) was acquired by the Museum of Modern Art, New York.
Carsten Nicolai
Living and working in Berlin, Carsten Nicolai is best known as a sound artist, using the name Alva Noto, and as the co-founder of Raster-Noton, an influential German experimental music label. Nicolai also works as a visual artist, often seeking to visualize sound, often engaging his work with science and mathematical patterns such as grids and codes, as well as error, random and self-organizing structures. His installation 'reflektor distortion' is inspired by the shape of a parabolic mirror that rotates water via centrifugal force. The water surface is affected by speed and integrated resistors as well as is supplementarily distorted via speaker by resonating low sound frequencies. Nicolai has created installations in many of the world's most prestigious spaces including the Guggenheim, MoMA and Tate Modern.
Camille Norment
Camille Norment is an interdisciplinary multimedia artist, composer, and performer based in Oslo. At the 2015 Venice Biennale Norment represented Norway in the Nordic Pavilion, with a three-part solo project that included a large-scale sound and sculptural installation, a publication series, and a sonic performance series. The artist explored the sonic possibilities of glass and, in tandem, the euphoric and traumatic effects of sound on mind and body. She is currently developing commissioned installations and performance works for several international museums.
Christine Sun Kim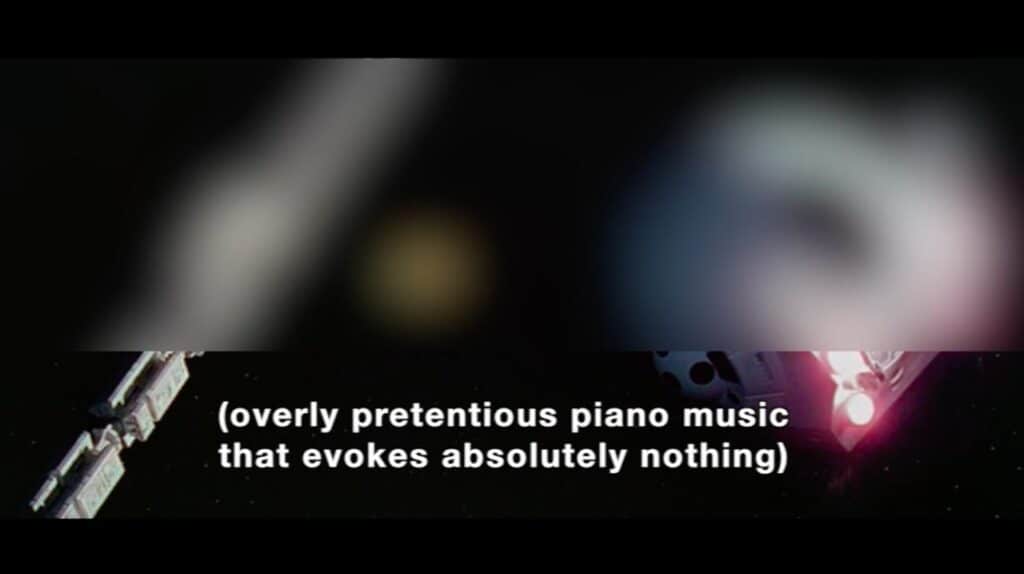 California-born, Berlin-based sound artist Christine Sun Kim takes a humanistic approach to sound that resonates with the concept of voice. Born deaf, the artist recalls that she was taught to believe that sound could not be a part of her life. Through her works, she explores her subjective experiences with sound. Her 2015 sound and video installation Close Readings (2015) manipulated a selection of film clips captions to reflect the limitations of captioning for the deaf community, highlighting the systemic barriers attached to deafness.
Jacob Kirkegaard
Danish artist Jacob Kirkegaard uses his own sound recordings to create acoustic explorations. His works have dealt with themes such as radioactivity in Chernobyl and Fukushima, border walls in global and metaphorical contexts and melting ice in the Arctic. 4 Rooms (2005) is a sonic presentation of four deserted rooms inside the Zone of Alienation in Chernobyl and was recorded in the vicinity of the explosion of Reactor 4 of the Chernobyl Nuclear Power Plant. The sound of each room was evoked by an elaborate method: Kirkegaard made a recording of 10 minutes and then played the recording back into the room, recording it again. This process was repeated up to ten times. As the layers got denser, each room slowly unfolded its own unique drone of various resonant frequencies. 4 Rooms (2005) were inspired by Alvin Lucier's work I am sitting in a room (1970), who recorded his voice in a space and repeatedly played this recording back into that same space.
Samson Young
Graduated with a PhD in Music Composition from Princeton University, multidisciplinary artist Samson Young works in sound, performance, video, and installation. Pastoral Music and Nocturne (2015) are politically charged sound performances, conceived in reaction to a series of night bombing footage that the artist has collected from new sources and amateur videos, which are edited into a video that is stripped away of all sounds. Throughout the performance, the artist watches this silent video on a monitor and attempts to accurately restore its soundtrack of explosions, gunshots and debris, using a series of regular household objects, drums and amplifiers. In 2017, he represented Hong Kong at the 2017 Venice Biennale.
Zimoun
Using simple and functional components, Zimoun builds architecturally-minded organisms of sound. Zimoun lives in Bern, Switzerland, working with the support of a team of assistants to develop and realize his site-specific, immersive installations. For these works, he uses simple materials from everyday life and industrial usage, such as cardboard, DC motors, cables, welding wire, wooden spars or ventilators. However, Zimoun does not intervene with his installation composition, meaning that he does not direct the mechanical systems, leaving the movements of the components uncontrolled. His work has been presented internationally, recent displays of his work include exhibitions at the Museum Haus Konstruktiv Zürich and the Nam June Paik Art Museum in Seoul, among others.
Thessia Machado
New York-based sound artist and performer Thessia Machado builds large-scale instruments using circuits of electrical wire vines, speaker blooms and light-sensitive tendrils. Machado's practice evolved organically from sculpture to sound, eventually aligning with the legacy of experimental music and hand-made instruments. In 2017, she was a recipient of an Artists Grant from the Foundation for Contemporary Arts and in 2019 she had her first solo institutional exhibition, entitled Toward the Unsound, highlighting Machado's interest in the materiality of sound and room-scaled, self-playing electronic instruments.
Susan Philipsz
Winner of the 2010 Turner Prize, the first sound artist to do so, Susan Philipsz works with spaces, narrative and sounds. The Scottish artist, now based in Berlin, was trained as a sculptor, and Philipsz still considers herself a sculptor today, though her materials are time and space rather than marble or plaster. She won the prestigious Turner Prize for the sound installation Lowlands (2010) that features her singing three versions of a Scottish lament.