Articles and Features
Anton Corbijn – Defining the Look of a Generation of Music
By Shira Wolfe
"Music was the biggest thing for me."

Anton Corbijn
Dutch photographer Anton Corbijn is best known for his stunning black-and-white photographs of some of the greatest musicians the world has known. He started his career in the 1970s, first shooting local Dutch bands at the age of 17, and then moving to London in the early '80s to pursue his passion for photography and to be close to the English bands that he admired, who would go on to make music history.
Besides photography, the artist is responsible for numerous iconic album covers, has directed over 80 music videos for various artists, and has also directed several feature-length films. We take a look at a selection of his iconic images.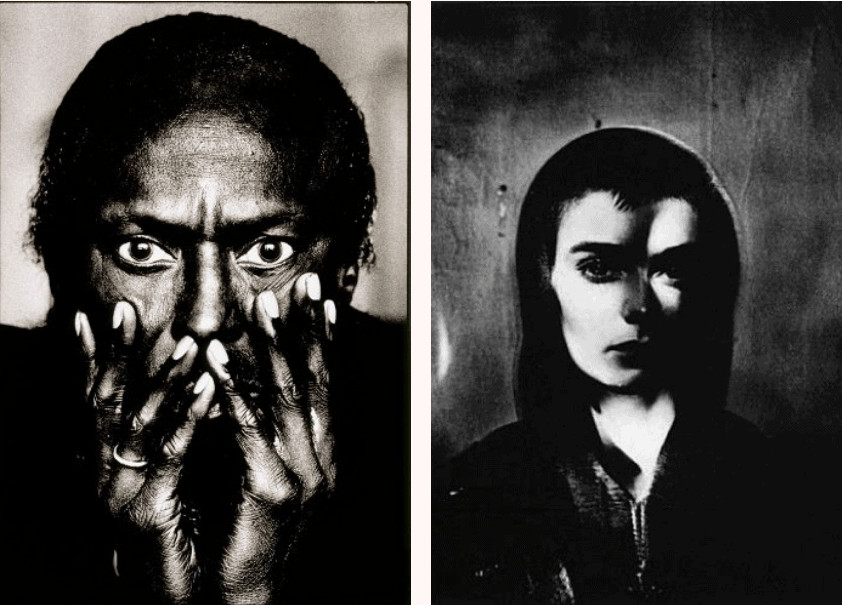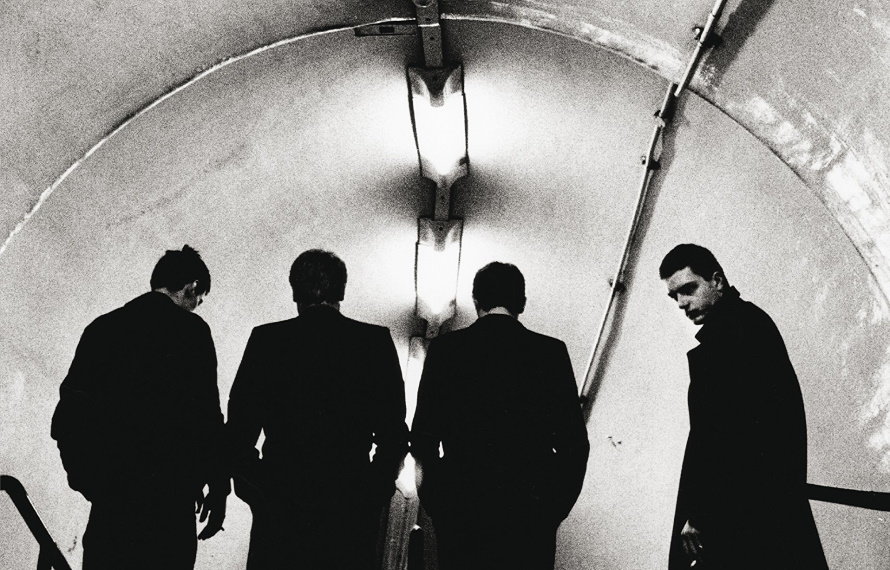 Photography
Growing up the son of a Protestant pastor in a village of 9000 inhabitants on Hoeksche Waard, an island in the south of the Netherlands, Corbijn's first great love was music, which had the power to transport him to bigger and more exciting places and people. In order to get closer to music, he took up photography – the camera was his vehicle to get closer to the stage at concerts, and connect with the musicians and their music.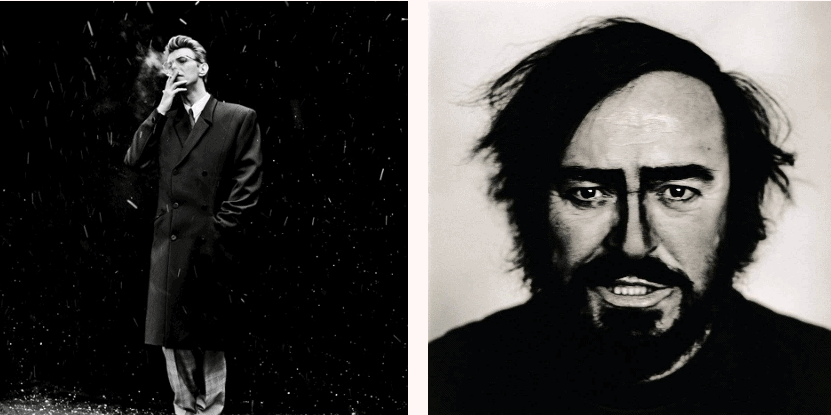 In the early '80s, the young photographer moved from the Netherlands to London, where he spent some time working for the music magazine NME, and started out by taking photographs of Joy Division. The story goes that he didn't know London at all, so he asked the band to meet him in the underground station near his apartment. This led to the iconic photograph of Joy Division, three band members with their backs to the camera, and one turning back to look at the camera. Though he couldn't get any magazine to go for the picture, the band themselves loved it and asked the still relatively unknown Dutch photographer to take more photographs of them.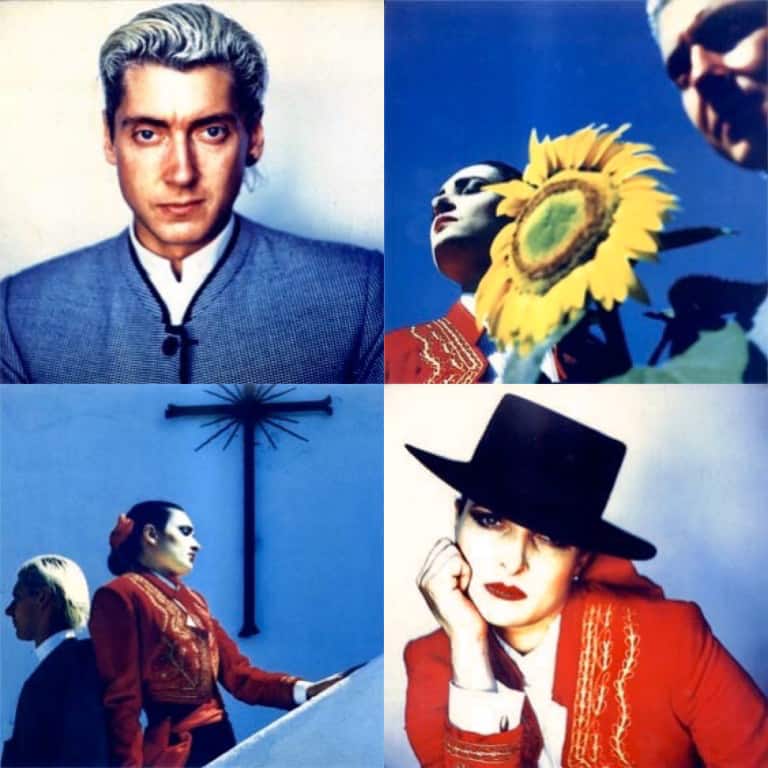 Largely self-taught, the photographer's lack of technical polish was exactly what gave his works the rough, darker quality that he became known for. At a time when most photographers were shooting polished, glamorous photographs of musicians and other celebrities, he was interested in the raw, melancholic undertones of life, and seemed to capture the very essence and mood of the musicians' music in the photographs he took of them.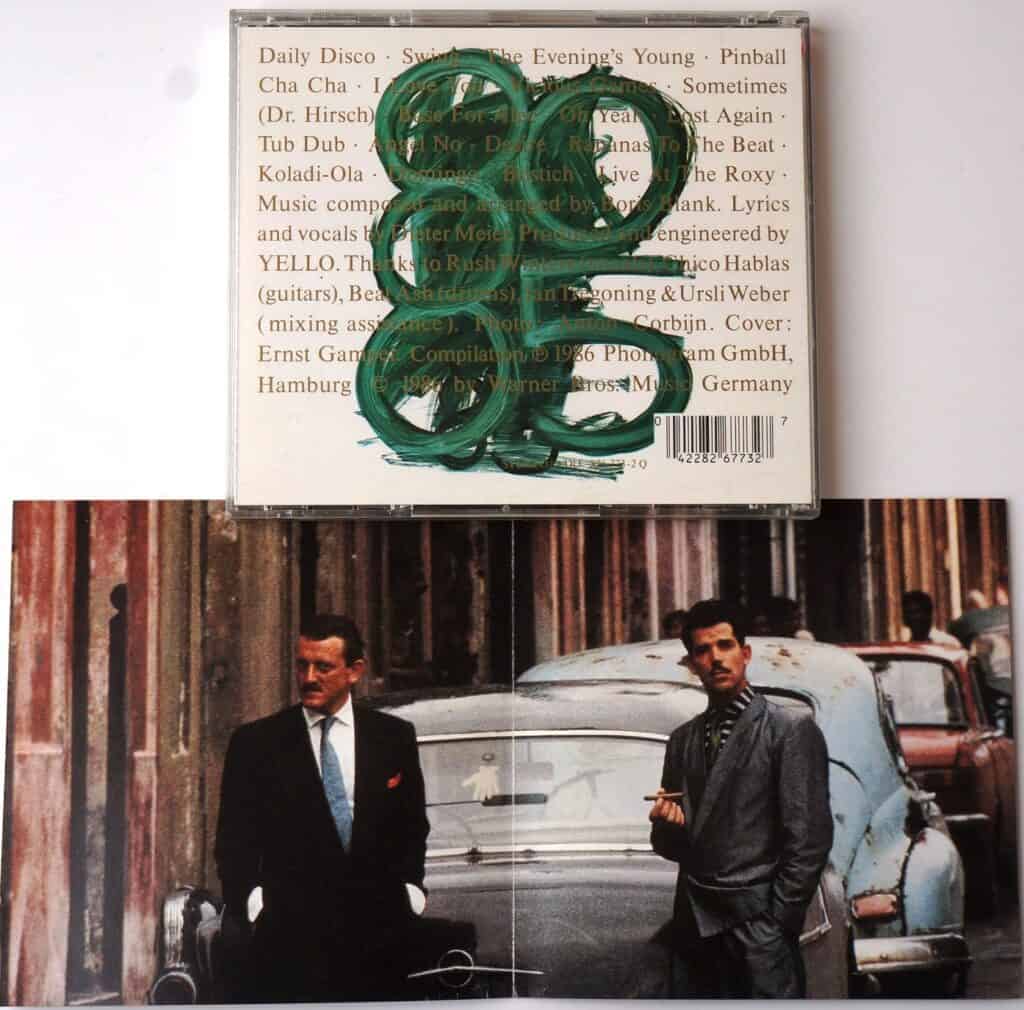 While known for his strikingly contrasted black-and-white photographs, Corbijn's occasional foray into colour photography can be equally mesmerising, for example in the bright and colourful photoshoot he did for The Creatures' single Fury Eyes in 1990, for the Yello 1980-1985 album sleeve, or in his 1999 photograph of Patti Smith with a rocking horse.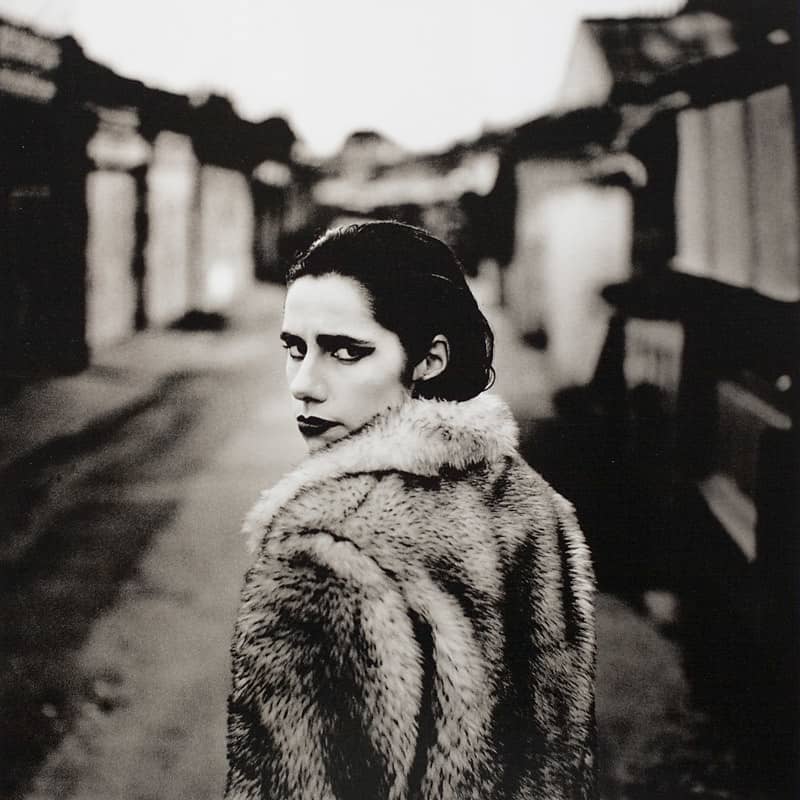 Album Covers
Corbijn is known for often taking on the whole visual identity of musicians, creating iconic band portraits, album covers, music videos, and even designing the sets for their concerts. He has collaborated at length with bands including Depeche Mode and U2, and is responsible for the visuals and sleeve design of several of their albums.

For U2, he did the famous album cover of Joshua Tree from 1987, and created a stunning cinematic set design for their global tour in 2017, revisiting the Joshua Tree album. For Depeche Mode, Corbijn did most of the album covers, set designs, and music videos since 1986.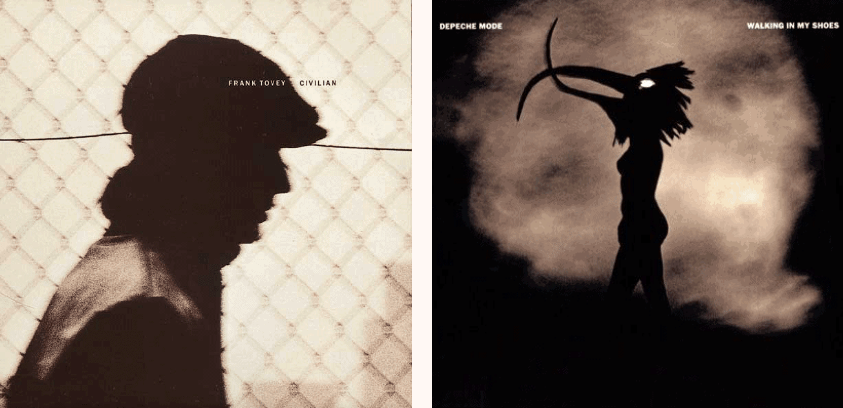 "I always saw my work as me diving into the world and giving this image back tot the world."

Anton Corbijn
Music Videos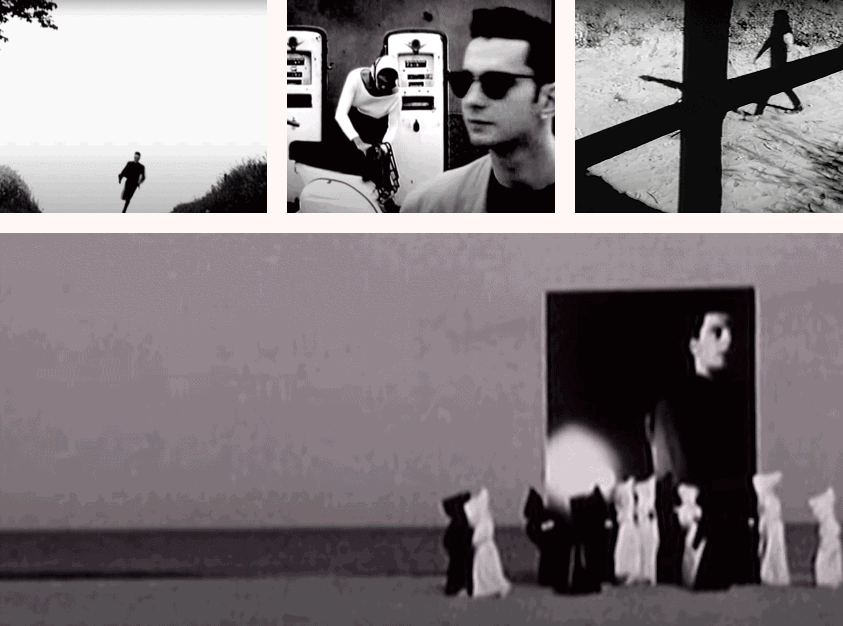 Corbijn's music videos are often like a natural extension of his photographs. He creates masterful portraits of the musicians set against simple yet dramatic backdrops, frequently using a lot of contrast and black-and-white footage, transforming the nature and the cities of the music videos into protagonists in their own right. You can sense the closeness between the musicians and the photographer, as well as his deep understanding of the mood of each song that he works on, creating a whole world together with the musicians. Excellent examples of his particular aesthetic can be found in the Depeche Mode music videos Behind the Wheel, Never Let Me Down Again and Enjoy the Silence, the Joy Division music video Atmosphere, U2's One, and Danzig's Killer Wolf.
Exploring Movies
It is no surprise that the artist decided to explore feature-filmmaking as well. Wanting to keep challenging himself and keep learning, he started making feature-length movies at the age of 50. In the early 1990s, he began his experimentation with filmmaking when he worked together with Captain Beefheart on a peculiar short movie called Some YoYo Stuff. He later said about the film: "It was a simple affair to make the film. His mother Sue opens the movie with the photograph that I took when Don and I first met, saying: 'This is Don, my son," and apart from David Lynch asking him a few questions via projected film, it's all Don's thoughts on various matters. Some funny, some serious, but all sharp, poetic and beautiful. You really want to hear every single word he says – whether it's about paint, Miles Davis, an ear ('nice sculpture') or the desert."
In 2007, Corbijn made Control, his first feature-film, a biopic about the life of Ian Curtis of Joy Division, one of the first bands he photographed. In 2010, he went on to shoot more commercial thrillers: The American with George Clooney, followed by A Most Wanted Man in 2014, starring Philip Seymour Hoffman. His 2015 film Life returns to topics that are closer to Corbijn's life's work, chronicling the story behind the 1955 LIFE Magazine photo thread by photographer Dennis Stock, covering rising star James Dean. In 2019, his highly anticipated movie Spirits in the Forest came out, which shows the final concert of Depeche Mode's Global Spirit Tour in Berlin.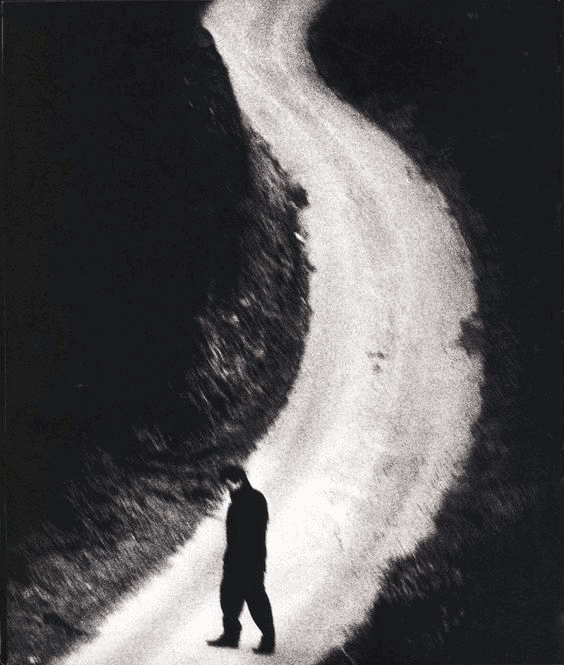 Relevant sources to learn more
Deutsche Welle
52 Insights
Boston Globe
Smel Creative Agency
For other iconic Dutch photographers, see the following Artland articles:
Ed van der Elsken
Bertien van Manen