Articles and Features
Art Won't Stop.
New Artists To Keep An Eye On In This (Crazy) 2020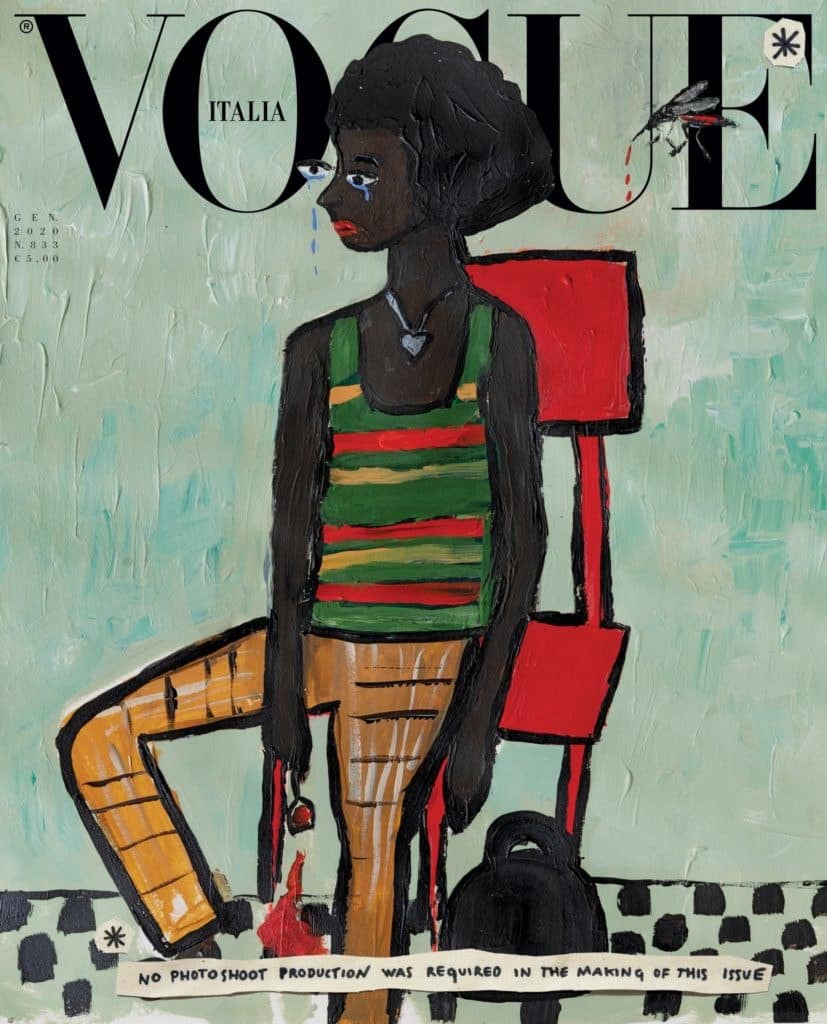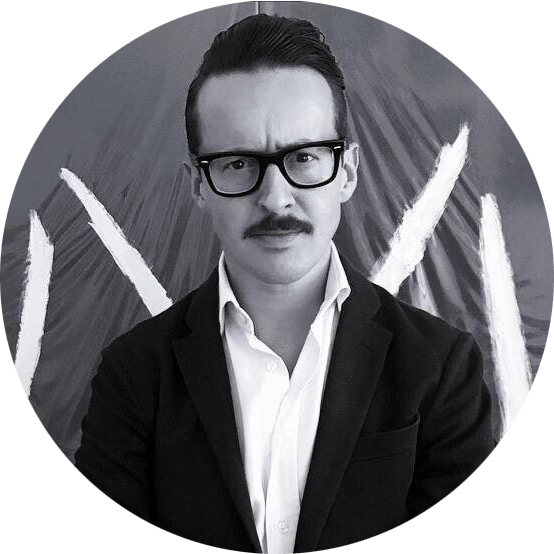 Mauro Mattei
Mauro Mattei is an economist and the founder of BeAdvisors, a wealth management and tax advisory firm headquartered between London and Milan, and specialising in planning the complex tax and estate requirements that accompany art collecting. His company organises preview invitationals in London and Milan for young international galleries, advisory tours of major art fairs and events, and his own collection, the MMAT, has initiated a prize for emerging artists.
---
We are in the midst of difficult times, I know. We all know. That is why I will not be spending a single word on how it has been affecting us, the various players in the art market, or how we will emerge from this crisis. I won't bother to investigate if we, or the world in which we live, will return to the way we knew before, and I won't start a debate about what we believe has to change in the art industry. I will not try to entertain you about how the digitalization of art promotion and consumption will impact our future, which starts now, especially since the vast majority of us have already well understood how important this has become.

Now that I have told you what I will not write about, it remains to say that there is still a lot of art going on out there. Just because the art market as we have come to know it has halted its cycle of physical exhibitions, artists continue to emerge, making vibrant and vital work.
If I am allowed to quote a recent article by Mr. Jerry Saltz (and I'm surely taking this liberty): "Art will go on. It always has. All we know is that everything is different (…) The reason is that art is an advanced abstract operating system devised for imagining the unseen, gleaning the group mind, a tool to invent new protocols, experience rapture from form, explore consciousness, map reality, create constellations of unspoken communication that echo across millennia — things that never change but that are different for every person who sees it, and is even different every time we look at the same work. Creativity is a survival strategy; it's in every bone in our bodies, and always has been."
Having said that, let's acknowledge the reality that young artists are among the most endangered species during this crisis, making it of the utmost importance that we keep supporting them and their ecosystem (including their respective galleries, of course), by highlighting and championing their energy, their output, and above all, their quality.
As a collector and an art advisor I keep an eye on hundreds of new emerging talents so I wanted to take the chance to share a selection of some that have caught my eye, and that, in my opinion, are the most promising newly discovered artists of the emergent generation, born in the period 1986-1994. I will also disclose that all have also been recently been acquired by my collection, MMAT. Have a look, keep them on your radar and support the artistic community in spite of the fact that none of us knows what the future holds.
Zoe Blue M
B. 1994 in Los Angeles, lives and works in Los Angeles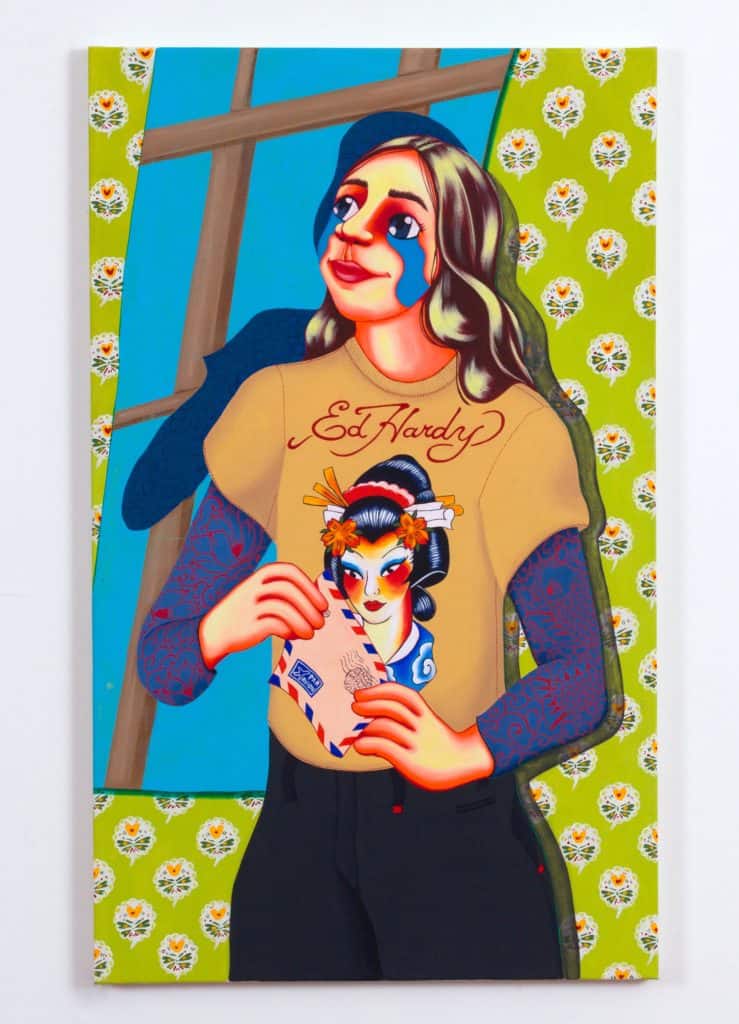 Zoe Blue M is a young figurative painter from Los Angeles who creates scenes that seem to be taken from a story, where the protagonist is about to perform a crucial act. Her paintings vibrate through the vividness of their bright palettes, their variety of coloured patterns and the exaggerated smiles of the subjects, which actually seem to hide a deep nostalgia. Her subjects seem to struggle in search of a resolution to the mysterious situations in which they find themselves.

I find her eye-catching, but at the same time enigmatic, works are fascinating as narratives of the social, aesthetic and anthropological mystery of our contemporaneity.

Blue M. received a BFA from Rhode Island School of Design and has attended residencies at Vermont Studio Center and Anderson Ranch, Texas. Some of her works are currently exhibited in shows at The Gallery @ (El Centro) and at Anat Ebgi in Los Angeles. Recent group exhibitions include Another Scorcher, Martha's Contemporary, Austin; Three Oh One, Memorial Hall Gallery, Rhode Island; and ZIP Art Show, New York (all 2019). Rumours say that she is going to have a solo show in a major Italian gallery, so we will be waiting for her in Europe!
Trey Abdella
B. 1994 in New York, lives and works in New York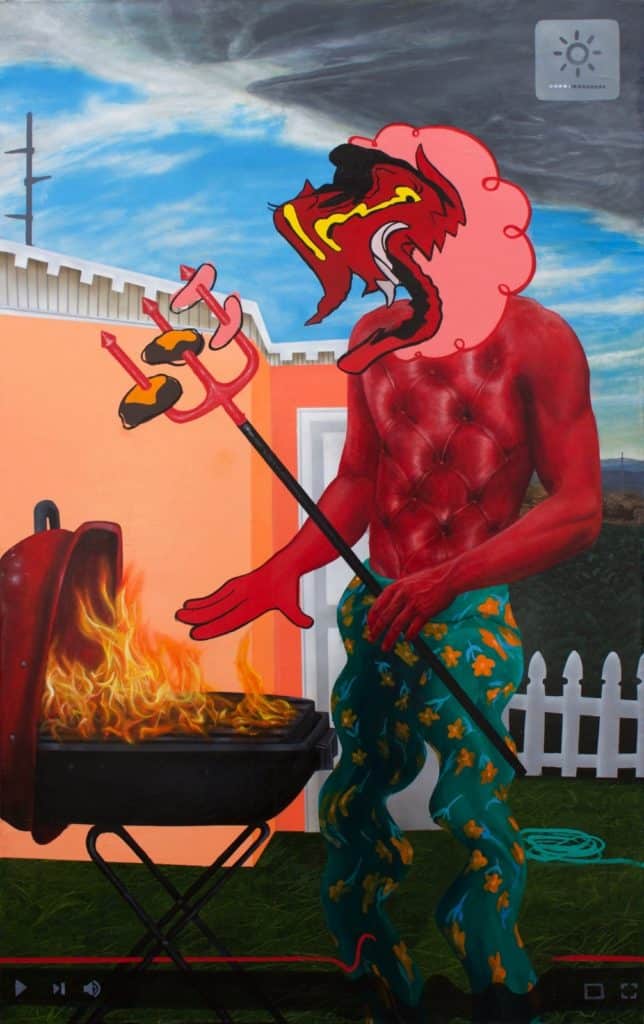 Trey Abdella's works take their inspiration from classic movies of the 90s. The artist creates paintings where cartoons and 'real-life' are merged together. His sources of inspiration are various and heterogeneous: from movies such as Who Framed Roger Rabbit? and Cool World, to movements like American Surrealism and the Chicago Imagists. Starting with a cultured, mostly pop aesthetic, Abdella builds an imagery where he illustrates mental states, unconventional ideas and elaborate fictional worlds.

I find Trey Abdella's oeuvre particularly intriguing because of his universe of references: fiction, real life, and autobiographical elements. And rendered with a stunning technique and facility too!

Trey Abdella's work has been featured in different gallery shows, among which are Nino Mier Gallery, Santa Monica Blvd 7277, and 1969 Gallery. Rome-based gallery T293 was supposed to present a solo booth by Abdella at Frieze NYC 2020: given the recent announcement of a Frieze NYC 2020 digital edition there are chances to see new works at least on-line on the fair viewing rooms soon. If you wish to deepen knowledge of his work, check out this interesting reportage by Sasha Bogojev for JUXTAPOZ (February 2020).
Yuli Yamagata
B. 1989 in São Paulo, Brazil, lives and works in São Paulo, Brazil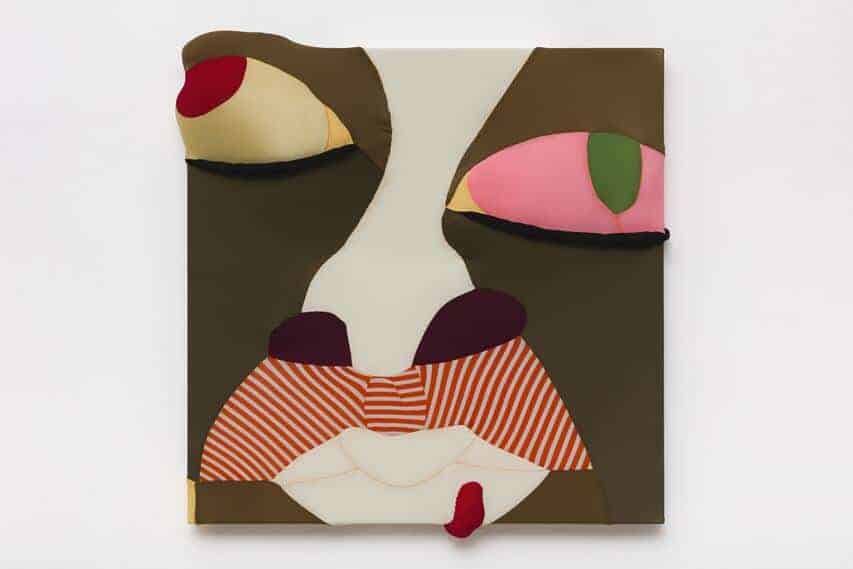 Brazilian artist Yuli Yamagata makes works by sewing together pieces of ordinary fabrics found in popular stores to build a very peculiar visual universe. Her starting point is the lexicon of comics and imagery found in malls: running shoes, landscape, animal prints, and activewear are appropriated and remade together in order to give birth to theatrical works characterised by pastiche and deformation. Yamagata's recent works are grotesque and deceiving, they look like undefined lycra creatures, triggering both discomfort and desire in different measure.

What most attracts me are the complex contrasts that her work represents: bright and peaceful colours of the materials paired with a consistent malaise in their content; it's a contemporary vision and approach combined with a traditional and antique medium.

Yuli Yamagata is represented by Fortes D'Aloia & Gabriel (Sao Paulo) and Madragoa (Lisbon). Her most recent solo shows there are Samba In The Dark (curated by Fernanda Arruda, Patricia Pericas and Nessia Pope), an interesting review of contemporary Brazilian artists at Anton Kern Gallery (New York), and Microwave your friends, a collaborative exhibition realised in Cluj and born from the collaboration between Madragoa and Invitro Gallery.
Cassi Namoda
B. in 1988 in Maputo, Mozambique, lives and works in Los Angeles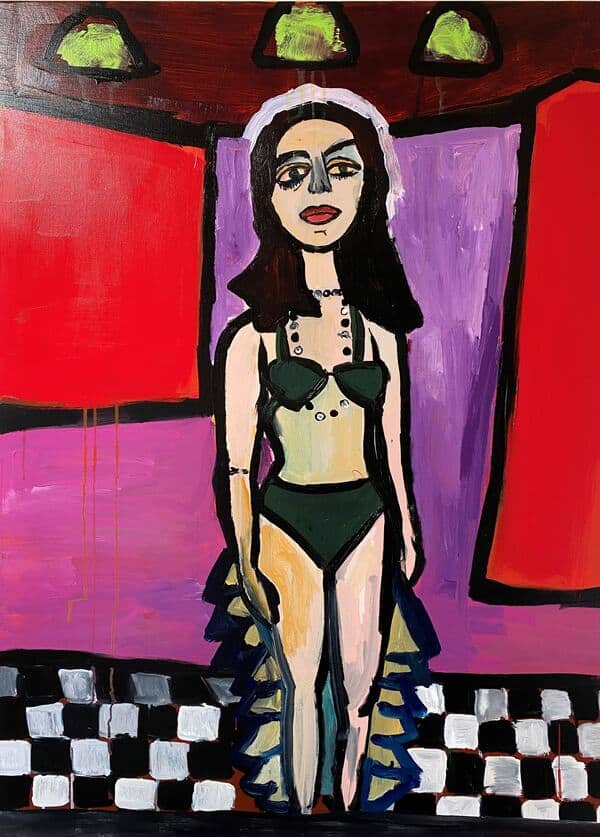 With Cassi Namoda it was love at first sight. She is part of the current wave of female, African artists that are shaping a new direction consisting of roots, contaminations, political inheritance, society and gender. She was born and raised in Maputo, but today is part of the West Coast figurative painting tendency. This autobiographical sense of flux is mirrored in her works, consisting of personal experience, broader historical fictional narratives and contemporary thought, like John Mbiti's (Kenyan philosopher and writer who died last year) ideas concerning religion and life.

Little is Enough for Those in Love, a significant solo show by Cassi Namoda was held recently at Pippy Houldsworth Gallery in London, her first solo (sold out) show in Europe. But besides a successful exhibition history (among others the Pérez Art Museum, Nina Johnson Gallery in Miami, Library Street Collective in Detroit, Oof Books Gallery in Los Angeles), Namoda has been the subject of profiles in Artspace, Elephant, Cultured Magazine, Kaleidoscope, Artnet, and Vogue.

Regarding the latter, at the beginning of this year, one of her commissioned works was reproduced on the cover of Vogue Italy as part of a project of environmental sustainability: taking inspiration from the pre-photographic era, artists were invited to depict real-life models wearing Gucci on an illustrated issue of the Magazine.
Dana Lok
B . 1988 in Berwyn, Pennsylvania, USA, lives and works in New York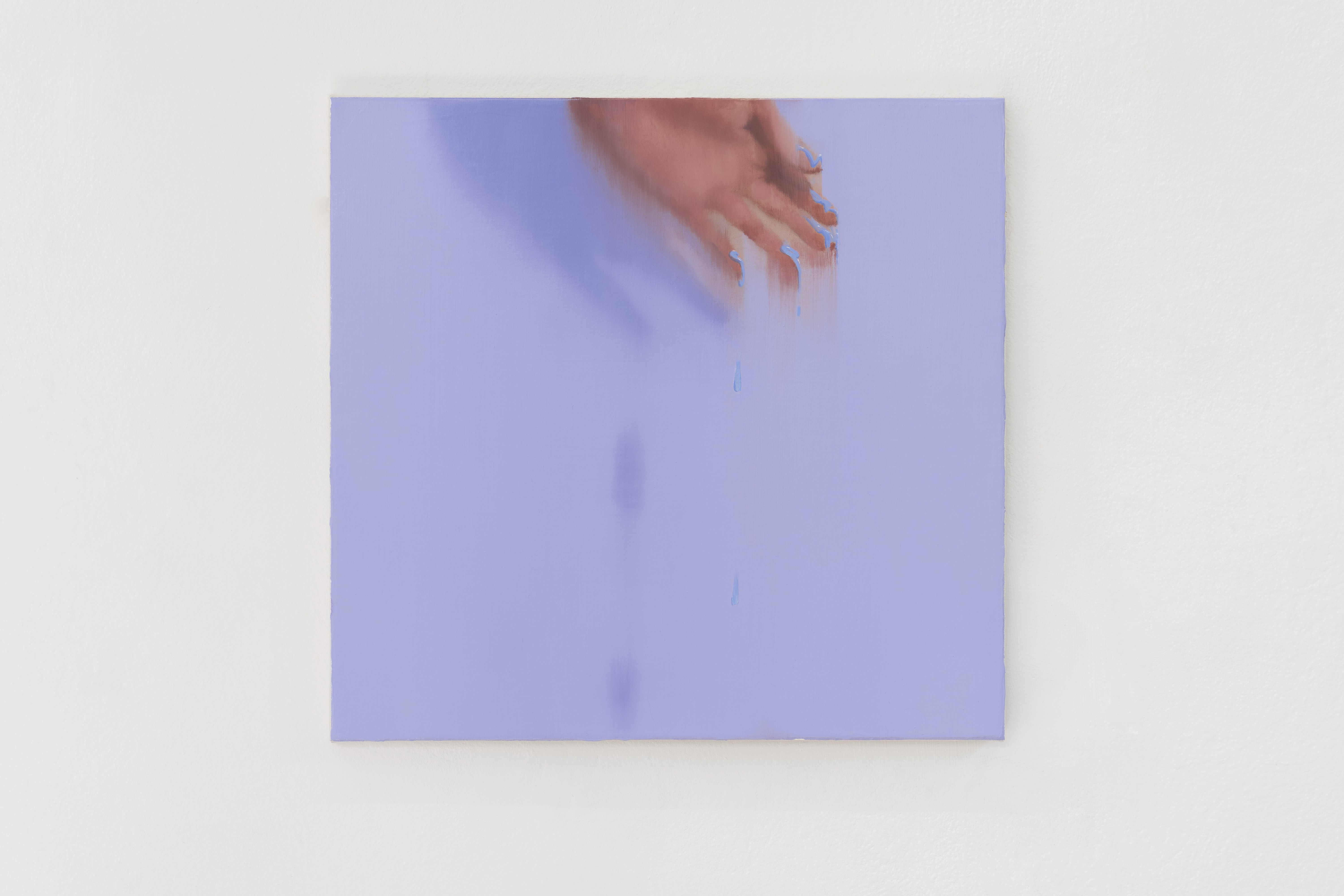 Dana Lok's paintings and drawings are driven by the "wonder at the miraculous interaction between surface and image, material and content, signs and the things they represent", as the artist herself explains. Her work posits notions of perspective, form and symbolism: they play with frames, language, point of view and illusion. Lok has in her mind the idea of a parallelism between the canvas and a theatrical stage: they are both visual constructions to be seen in a precise time and perspective. But looking at her paintings is like attending a theatrical show from lateral seats, or is to look at the stage with the anticipation one has before the start of the performance.

Lok was one of the recipients of the Rema Hort Mann Foundation Grant in 2018. Her recent solo exhibitions include Mind's Mouth at Bianca D'Alessandro Gallery (Copenhagen); Soft Fact at Clima (Milan), and The Set of All Sets, Chewday's, London. Again, given the restrictions, a solo show of new works will be enjoyable only online at the Frieze NYC 2020 presented by the Milanese Clima Gallery.
Adam Gordon
B. 1986 in Minneapolis, lives and works in Detroit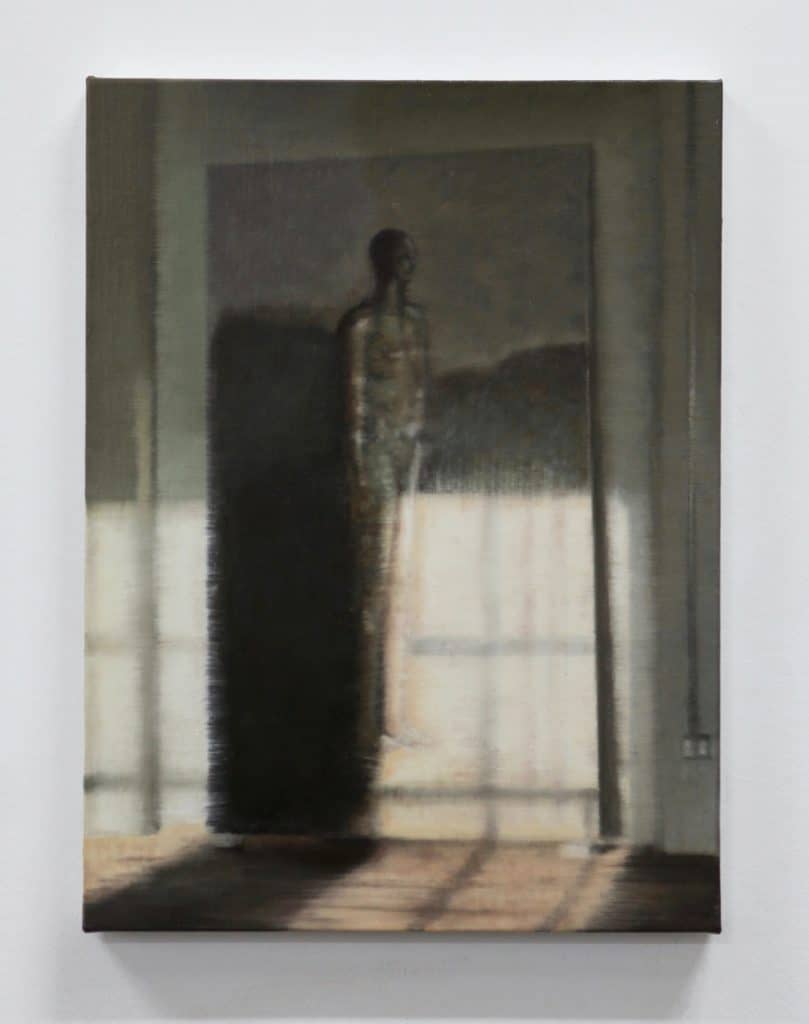 Gordon's work thrives on unlikely crossings of social boundaries and by delving into unseen, often psychologically charged spaces; sometimes rendering actual physical locations, and sometimes creating them himself. Taking the form of hyper-realistic paintings, uncanny installations, bizarre photographs, or uncategorizable situations, Gordon's art is one of uncomfortable intimacy, and it's among the most interesting, unusual, and sometimes discomfiting work being created right now.

I had Adam on my radar for quite a long time but I never had the chance to find the right piece: I did it very recently thanks to the gallery Chapter NY and I'm so excited about it. The painting depicts the artist's studio: leaning on the wall lays a painting by Adam (which by chance is part of the collection of a very good friend of mine) and it quintessentially represents the imaginary world of the artist, who this time gives space to his obsession with the architecture he depicts. In his own words: "I've always been very interested in architecture. The procession, in the way that you enter a space and the way that you carry through it to the next space is really important to me. I'm not interested in just a pure epidermal visual surface to the work. There are things behind the walls and things that you can't see that elicit an unconscious or subliminal response. There are certain voyeuristic elements, and I suppose there's a certain sexual undertone, as well as the suggestion of violence, too."

Related Reading

Mauro Mattei – Interview on Artland
MMAT (Mauro Mattei Art Trust)