Articles and Features
The Year Ahead: The Art World in 2023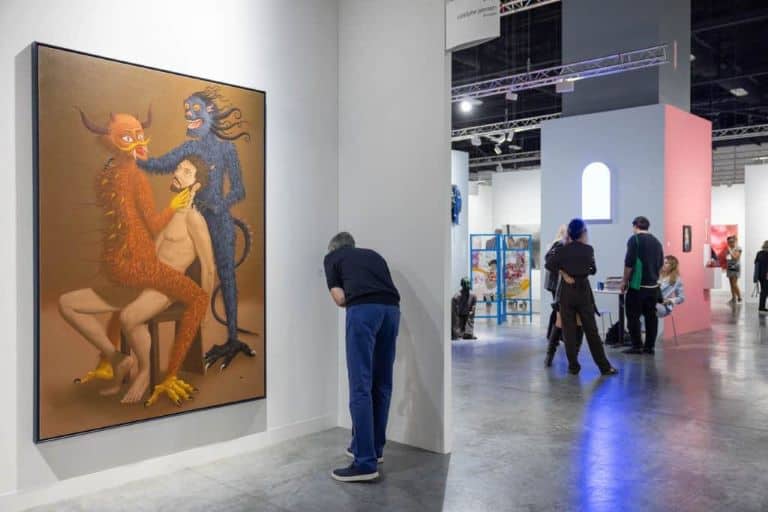 By Adam Hencz
Heading into the new year, the art market finds itself amid explosive growth and heated controversies. Here are the major art fairs, art trends, and blockbuster exhibitions that are set to dominate the art scene in 2023.
Top Art Fairs in 2023
2023 is shaping up to be a year filled with art fairs back on full throttle. Art Basel, Art Paris, and Enter Art Fair are just a few of the events to look forward to. These art fairs will showcase the latest trends and hottest artists in the contemporary art world, so mark your calendars and plan to attend!
Art Basel 2023
Whether you're a seasoned art aficionado or just getting started on your art collector journey, Art Basel is never to be missed. The fair has a strong reputation in the art world and consistently attracts a high attendance from blue-chip galleries and international collectors. Art Basel is widely known as the major international art fair, with four major editions held annually around the world: Art Basel, Miami Beach, Hong Kong, and Paris+ par Art Basel.
Last year's Art Basel fairs celebrated a strong return, exceeding expectations after the challenges of the pandemic, so be prepared for even more grandiose 2023 editions. Last year, the Swiss edition returned to its June schedule for the first time since the start of the pandemic, while Art Basel Miami Beach celebrated its 20th anniversary with its largest-ever edition. Art Basel Hong Kong returns in March 2023 with nearly two hundred galleries representing more countries and territories than ever before.
Read more about Art Basel 2023
Art Paris 2023
In 2023, Art Paris, the foremost spring festival for modern and contemporary art, will celebrate its 25th anniversary. The show will be held in the Temporary Grand Palais Éphémère from March 30 to April 2, 2023, and will comprise 130 modern and contemporary art galleries from nearly 20 nations.
This year's Art Paris stimulates discovery and rediscovery with its two major sectors. The first sector, Solo Show, focuses on monographic shows, while the second sector, Promises, concentrates on emerging artists and young galleries. Art Paris 2023 will also examine two additional themes: Commitment, focusing on the French art scene, and Exile, based on the themes of dispossession and resistance.
Read more about Art Paris 2023
Enter Art Fair 2023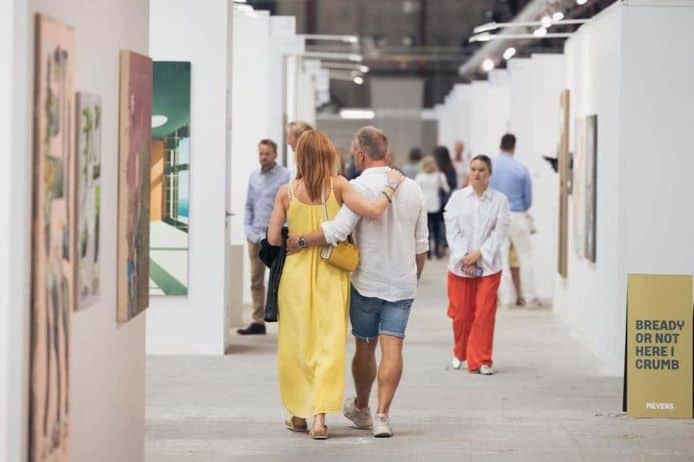 Enter Art Fair is Scandinavia's only international art fair, so it's a perfect destination to see and purchase new artworks from galleries from all over the world. In 2023, the event will celebrate its fifth edition in a spectacular new location, Lokomotivværkstedet, which will also allow a public art program to be held in a unique and spacious separate hall of the central venue. Visiting Enter Art Fair is a fantastic opportunity to discover Denmark's capital while expanding your collection with precious pieces!
Read more about Enter Art Fair 2023
Investec Cape Town Art Fair 2023
As Africa's most prominent contemporary art fair, Investec Cape Town Art Fair is hosted in one of the world's most dynamic African cities. With almost a hundred exhibitors and thousands of VIPs, Investec Cape Town is the continent's most significant meeting point for gallerists, collectors, and artists. This year's edition, which celebrates the fair's 10th anniversary, will explore the notion of time. Investec Cape Town Art Fair has established itself as a hub for the burgeoning African art market and the rest of the global art community. Be sure to save the date for 17-19 February 2023 and visit the fair for a truly unique art experience.
Read more about Investec Cape Town Art Fair 2023
Market Art Fair 2023
Market Art Fair is a must-see for anyone interested in contemporary art from the Nordic region. Founded in 2006 by Scandinavian, it has become a key meeting and marketplace for the Nordic art market. Every year, the fair features an exclusive selection of the most gripping art from the region, including solo projects and curated presentations. The fair also offers an ambitious program of talks and events, as well as a VIP program for international collectors and professionals.
Read more about Market Art Fair 2023
EXPO CHICAGO 2023
Now in its tenth year, EXPO CHICAGO will feature over 140 exhibitors from around the world. This year, the international art fair is also introducing Chicago Assembly, an initiative that brings together local curators for programming before and after the fair. With its focus on global contemporary art and culture and its commitment to engaging with the city's rich history and art community, EXPO CHICAGO 2023 promises to be a vibrant destination. Don't miss out on the programs and events taking place throughout the city during EXPO ART WEEK from April 10th to 16th.
Read more about EXPO CHICAGO 2023
Art Trends in 2023
The 2023 art scene promises to be exciting, with steady growth and more Surrealism in the mix. Of course, we can't forget about NFTs, either.
Surrealism continues to thrive in contemporary art
In these difficult times, the art world in 2023 will continue commenting on the collective sentiment by revisiting the Surrealism movement. Recently, many prominent museums, like London's Tate Modern and Seoul's Arts Centre, devoted exhibitions to Surrealism and its prominent artists. During the Venice Biennale, new Surrealist works by rising artists bolstered the Surrealist art movement, with the primary section, The Milk of Dreams, exploring Surrealism through the viewpoint of Feminism.
Surrealism will continue gaining traction in 2023 and cropping up in galleries, commercials, and films. Some of the most recent generations of surrealist artists are already finding early mainstream success. Figurative painting seems to have taken a surrealist turn once again.
The art market's growth is unstoppable
According to experts, the art market has weathered the storm of the global recession. In a recent article, Apollo Magazine consulted with leading economists and art advisers to gain insights on future art market predictions in light of the ongoing economic downturn. According to economist Canice Prendergast, the art market, in general, reacts more strongly to inequality than the actual state of the economy.
Since soaring inflation only helped grow the gap between rich and poor, in his opinion, the art market has only profited from the increase in ultra-high-level wealth. As art has become a globalized status commodity, the financially secure can afford to treat art as a recession-proof investment.
Expect a more realistic NFT market in 2023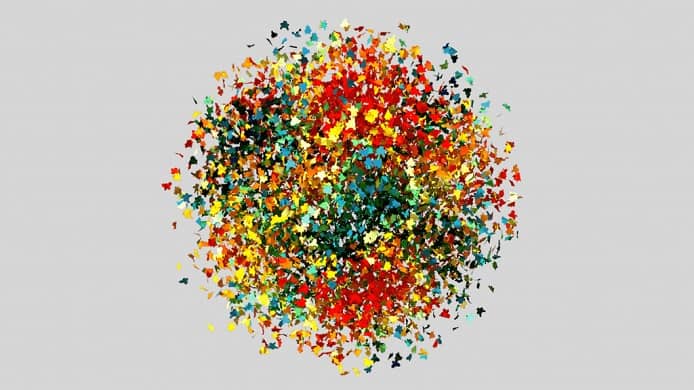 Going into 2023, the NFT market may be the art market trend with the greatest unknowns. Following previous market downturns, 2023 must be a year of education, deployment, and recovery. This means a greater emphasis on the value and social influence NFTs can have on the art economy.
We will see the art industry continuously experimenting with NFTs, but without the stellar prices, it's hard to see NFTs being as hyped as they were in 2021. This year is also bringing the remodeling of the business dynamic that has already started and has enabled more artists to produce in collaboration with fans and collectors. In a sober 2023, the art market will prioritize function over trend to convince skeptics of the format and gain new customer bases.
Major Art Exhibitions in 2023
Van Gogh exhibitions across the globe, a retrospective of Marina Abramović, and the long-awaited Philip Guston show are among the major art exhibitions planned for 2023.
Van Gogh exhibitions in 2023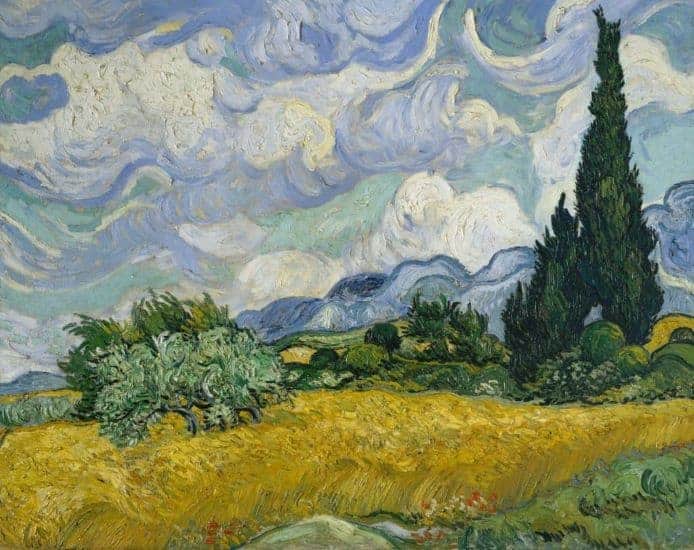 On the occasion of the 170th anniversary of Van Gogh's birth, exhibitions of the great painter are opening all around the globe from Chicago to Paris, including three at the Van Gogh Museum in Amsterdam. The museum officially opened its doors 50 years ago and plans to celebrate its birthday in style. In collaboration with the Art Institute of Chicago and the Musée d'Orsay in Paris, it is putting on its two main exhibitions with shows that break new ground rather than simply exhibit Van Gogh's most well-known works.
Read more about upcoming exhibitions at the Van Gogh Museum
Marina Abramović retrospective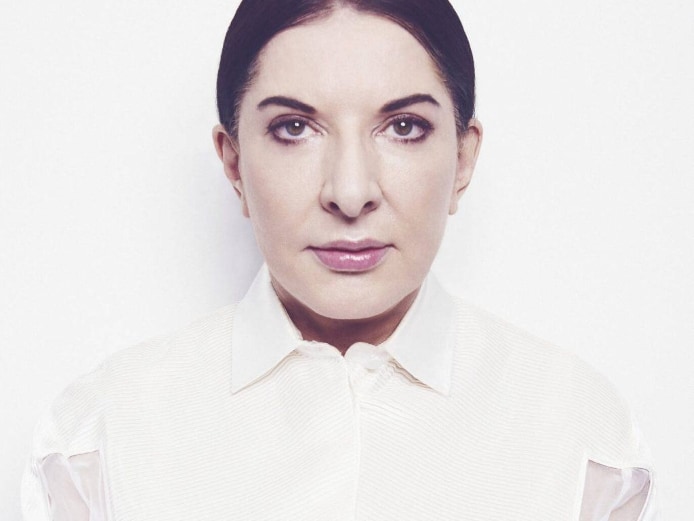 The Royal Academy of Art in London will present Abramović's first major retrospective in the UK, including works spanning her 50-year career. The artist worked closely with the curators of this major exhibition to ensure that the exhibition offered intense and tactile experiences for which she has become known and recognized. Exhibition dates are set for September 23 through December 10, 2023, with Abramović participating in related programming, including talks and other events.
Read more about Abramović's exhibition at the Royal Academy
Philip Guston, Now!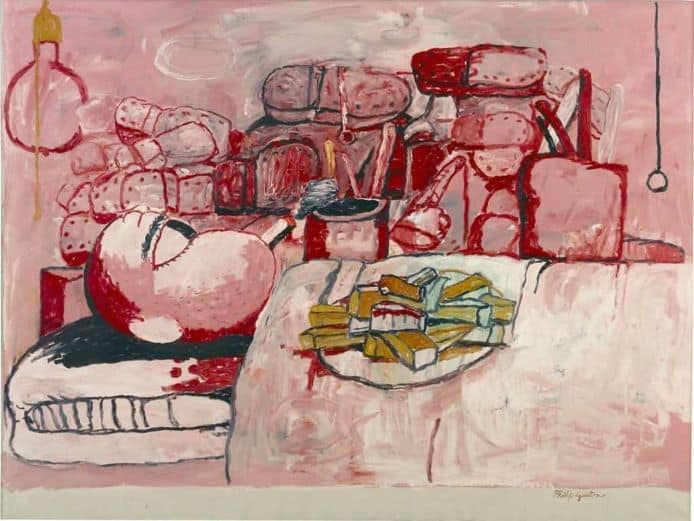 The major retrospective exhibition of Philip Guston's work (titled Philip Guston Now) has been surrounded by controversy, forcing it to be repeatedly postponed. The show was initially pulled in the US because major institutions feared that some people would get offended by Guston's painting depicting hooded Klu Klux Klan members. The lack of trust in the curators and doubting the general public's intellect and ability to navigate through Guston's work were the main reasons for the scandal, rather than any inherent racist affiliations of the artist. The show will be at Tate Modern between October 25, 2023, and February 25, 2024.
Read more about Philip Guston at Tate Modern
Hilma af Klint and Piet Mondrian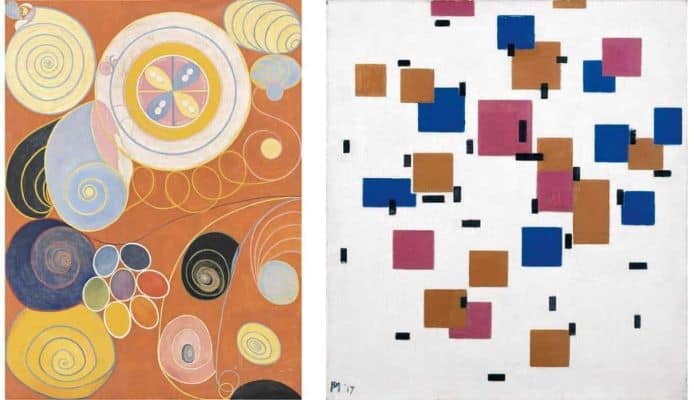 From April 25, 2023, to September 23, 2023, Tate Modern in London will present the first pairing of two pioneering modern artists: Hilma af Klint and Piet Mondrian. Featuring lesser-known works as well as world-famous masterpieces, this exhibition will reassess two key art historical figures. The exhibition has been organized in partnership with the Kunstmuseum Den Haag, where it will be on display following the show in London.
Read more about Hilma af Klint and Piet Mondrian at Tate Modern
Wondering where to start?