Articles and Features
Artland Spotlight on: Letters and Words.
Celebrated Artists Exploring the Power of Language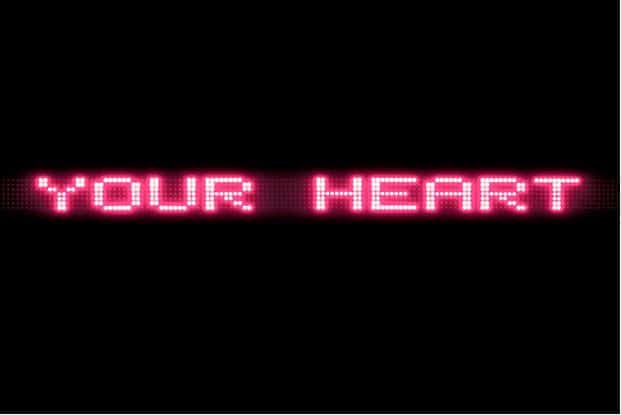 Anthony Dexter Giannelli
The Visual Impact of Written Language
For the avid art collector and the art lover alike, 'Artland Spotlight On' is a series highlighting a selection of artists who have grabbed our attention, from emerging players in the art scene, through well-established names, to icons of contemporary art.
This week's edition is dedicated to artists incorporating the written word and typography into their visual language.
At times embodying, amplifying, and stylizing a specific message or thought, the use of written, characters, brings the literal representation of meaning to new heights. An unparalleled combination of significance and aesthetic dimension, words create narratives, explore ideas, call to action, allow self-referential or 'tautological' interplay. Jenny Holzer once explained: "I used language because I wanted to offer content that people—not necessarily art people—could understand,"
The following presentation offers works from post-modern titans including Barbara Krueger, Jenny Holzer, and Ed Ruscha as well as contemporary game-changers such as Rirkrit Tiravanija, who spans universal expressions felt by all during the pandemic or pinpoint a specific feeling of societal loneliness.
Rirkrit Tiravanija
Born into a Thai diplomatic family, Rirkrit Tiravanija has experienced a nomadic cultural upbringing between Argentina, Ethiopia and Canada. He studied at the Ontario College of Art in Toronto (1980–84), Banff Center School of Fine Arts (1984), School of the Art Institute of Chicago (1984–86), and Whitney Independent Studies Program in New York (1985–86) and developed a holistic and socially-engaged approach to art, and language. In his most noteworthy 1990 debut at the Paula Allen Gallery in New York, Tiravanija invited audiences to share in the national dish Pad Thai, simultaneously examining the performative aspects of culinary and oral traditions, and questioning the possibilities and principles of the gallery space.
A response to the Covid-19 pandemic, his work untitled 2021 (go for the good spirit) expresses the universal feeling of fatigue, frustration, and a sense of cluelessness. Shifting focus from social practice to individual sphere – an inevitable change of dimension the entire globe experienced during the pandemic – the imperative "Go for the good spirit", printed on an enamel sign accompanies a fourteen-page fax, printed on Japanese Kamiko paper, listing the artist's suggestions for optimizing space.
In untitled 2019 (HOPE HAS NO RIGHT ANGLES), the text inhabits a nylon applique white flag and references his 1998 project, The Land: a collaborative artistic, architectural, and environmental recovery project in Sanpatong, Thailand, to explore new approaches to land use, ecology, and economy.
Tiravanija, unlike others, often taps into his multicultural background producing his word-based works in other languages besides the "universal" default of English.
Al Diaz
The visual language of graffiti embraces the ephemeral, the speed, the rushed quality of lettering, and relies on an inherited mix of visual style and typographic language. Since the age of fifteen, Al Diaz has been an integral part of the original subway graffiti movement of the 1980s, working alongside Jean Micheal Basquiat on the well-known graffiti project SAMO©. As a New York native and catalyst of this movement that ultimately led to the incorporation of street artists into the fine art gallery system, Diaz's provocative use of language and embracing of social issues rings true to the style's roots. Since a recent revitalization of his practice, Diaz affirms his importance in the medium since the beginning, although his focus has progressively shifted towards text-oriented art. He still rules in the misconceived chaotic languages of graffiti and reminds us of his prowess, which remains true in his WET PAINT collage series.
Known for his social commentary, in his American Flag, Diaz riffs off of the traditional Jasper Johns-esque American flag but replaces the stars with skulls and the stripes with lettering taking from New York subway signs. The political arena and resulting environment in the United States after the 2016 presidential elections provided plenty of material for societal critique. In one work, Diaz lays the phrase 'Fear is a formidable weapon' over an image of Donald Trump; in other works such as Esperamos Algo, he uses an accumulation of lettering to create a background that blurs into abstraction with one clear phrase 'esperamos algo' ('we're waiting for something), an overpowering expression of hope and discontent over a crowded arena of voices.
Barbara Kruger
Barbara Kruger's works range from canvas to sprawling murals, using crisp lettering and clear, almost advertising or branding-like visual language offering an introspective into consumerism and late-stage capitalist society. The artist utilizes the versatility of screen printing and often combines typography and commercial objects, as in her Untitled (KISS), which presents her graphics on the iconic Alvar Aalto stool.
Kruger's texts mislead, offer sarcasm, play devil's advocate and lead the viewers to deeper social reflection, commentary, and investigations into the seemingly inoffensive and yet potentially insidious ways of advertising by means of the mass media.
Perhaps the most recognizable and reproduced piece of word art in post-modern art, Barabra Krueger's I Shop Therefore I Am stands out as a pivotal developmental point for conceptual art, putting the often not so obvious intentions of a conceptual piece into a literal phrase.
Ed Ruscha
Ubiquitous with Los Angeles, the 'Hollywood' sign looms over the city of angels in graphic boldface white lettering. Exploring the literary landscape of the city, Ed Rusha embodies the search for belonging and artificiality that exists amongst the abundance of lettering across the fabled urban arena.
Born in Omaha, Nebraska in 1937, Ed Ruscha moved west to Los Angeles in 1956, where he intended to become a commercial artist. He attended the Chouinard Art Institute and practiced as a graphic designer, but expanded his output to include paintings, drawings, and artist books that explore the banality of landscape, urban environments, and beyond. A love of typography and language pervades his work, floating over natural landscapes or within the signage of man-made infrastructure. In his work Surfboard, The Amazing Earth, Ruscha swaps the canvas for a surfboard to bring similar associations to California, yet still maintaining a landscape in the linear colour diffusion of a sunset.
Jenny Holzer
Another giant of the written word within the sphere of post-modern and contemporary visual arts, spanning large scale digital projections, marble carving and traditional canvas, Jenny Holzer has played a pivotal role in bringing the ideals of conceptional into the 21st century. Exploring concepts from feminism to advocating for peace, she uses language in unexpected ways beyond the words themselves to question our understanding of public knowledge in a mission to bring a voice to the voiceless.
In her 2015 work Survival: It is in your self-interest, engraved lettering in white Carrera marble immediately invokes associations with cemeteries, mausoleums and death, but is complemented by contradictory text fully aware of its associations. Here, even without understanding the written text, the sculptural piece has strong inherent meaning to most viewers across cultures. Holzer also demonstrates the value and information presented in the retraction of language: her work personal dignity presents a heavily redacted CIA memo on the repercussions of a U.S. Supreme Court ruling that the Guantanamo tribunals violated the Geneva Conventions.
The work is in line with a series that has taken many different forms through the years; a series that speaks of violence, oppression, and power, bringing to light what was meant to remain hidden: from Lustmord (1993) concerning the systematic rape of women during the Bosnian War to Top Secret (2012) commenting on Abu Gharib torture by the United States during the Iraq war.
Relevant sources to learn more
Artland Spotlight On: Nigerian Artists
Artland Spotlight On: Korean Artists
Artland Spotlight On: Black and White Street Photography
Wondering where to start?